30 pedalboards used by Premier Guitar readers
"Marietta constructed his pedalboard out of an old suitcase with the hinges cut off and latches installed around the sides. The effects are a Behringer Chromatic Tuner, Behringer Dynamics Compressor, Electro-Harmonix LPB-1 Booster, Vox Satchurator, Fulltone OCD, Dunlop Cry Baby, Electro-Harmonix Worm (kept on Tremolo setting), Behringer Vintage Phaser, and LiveWire Solutions ABY box."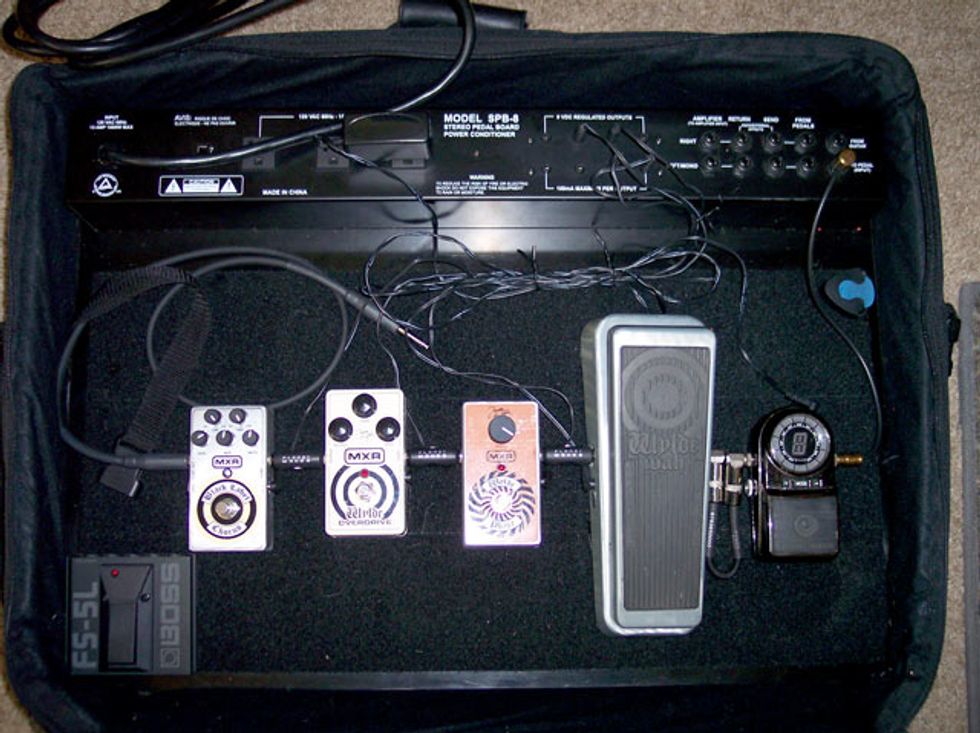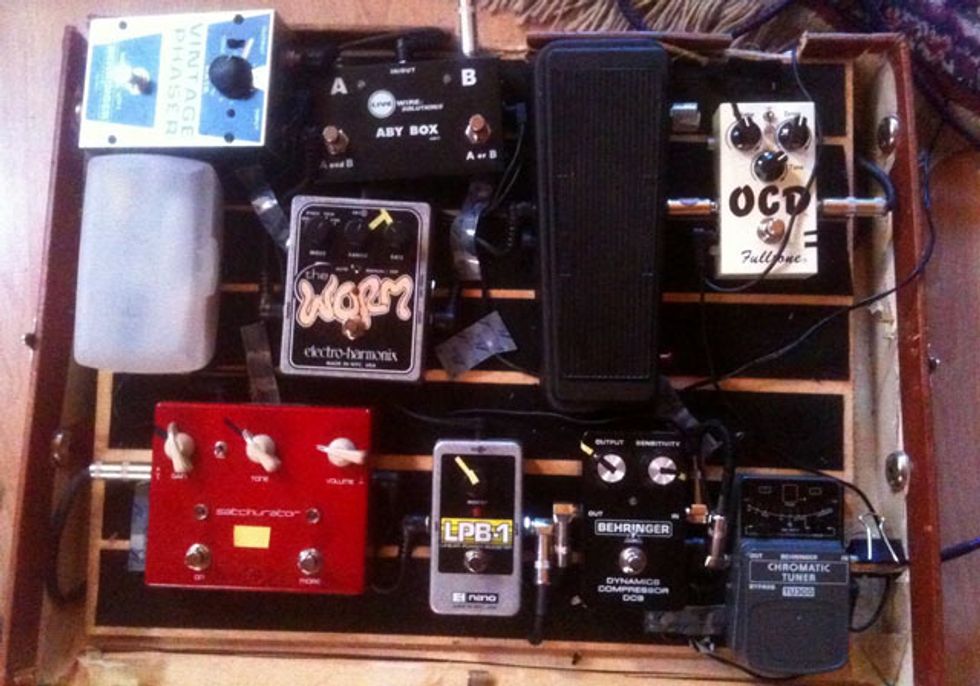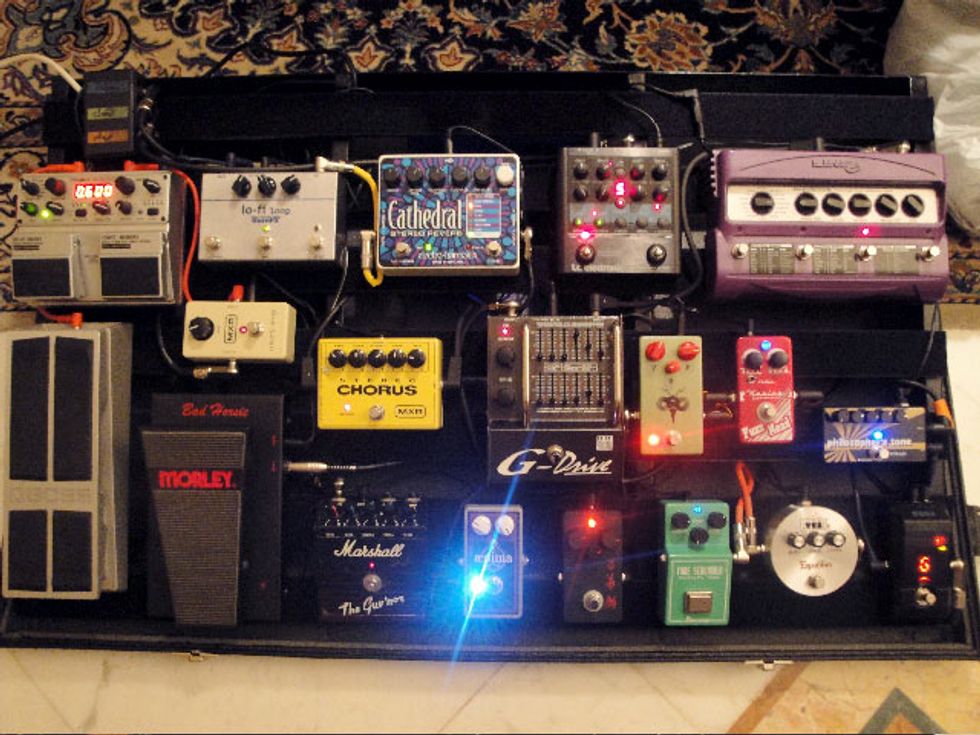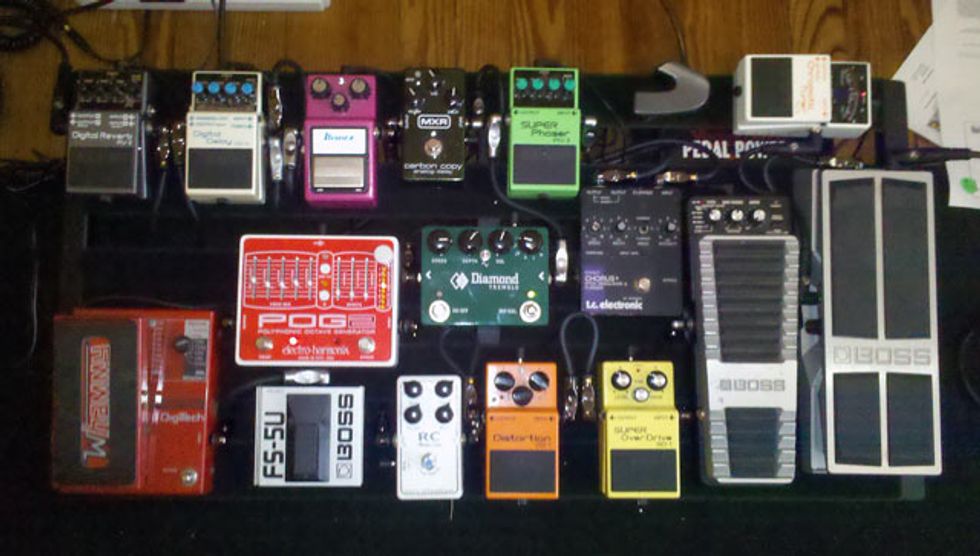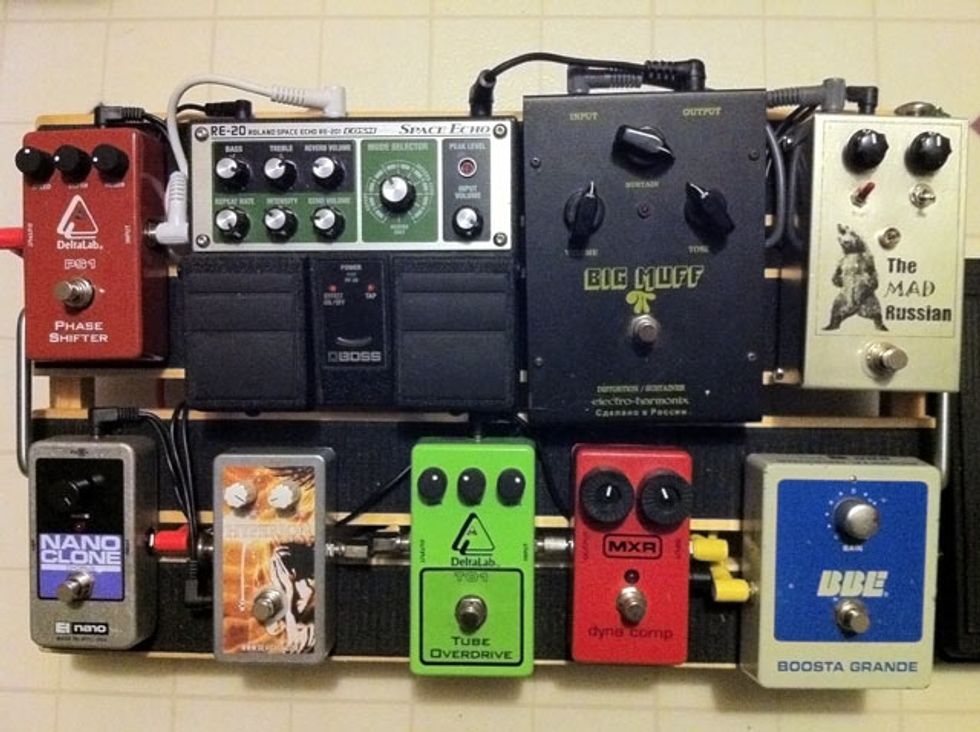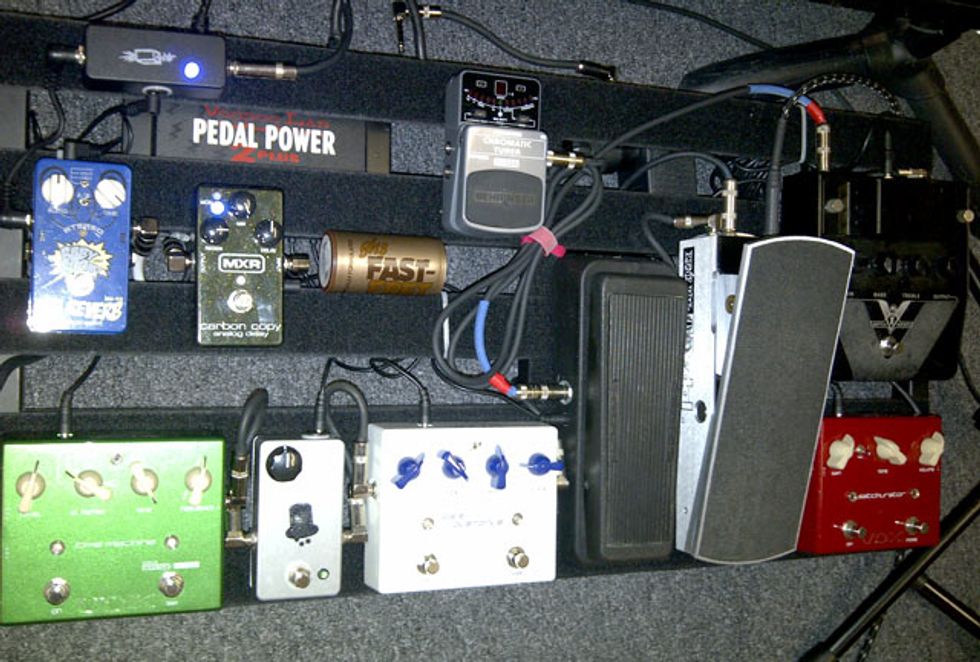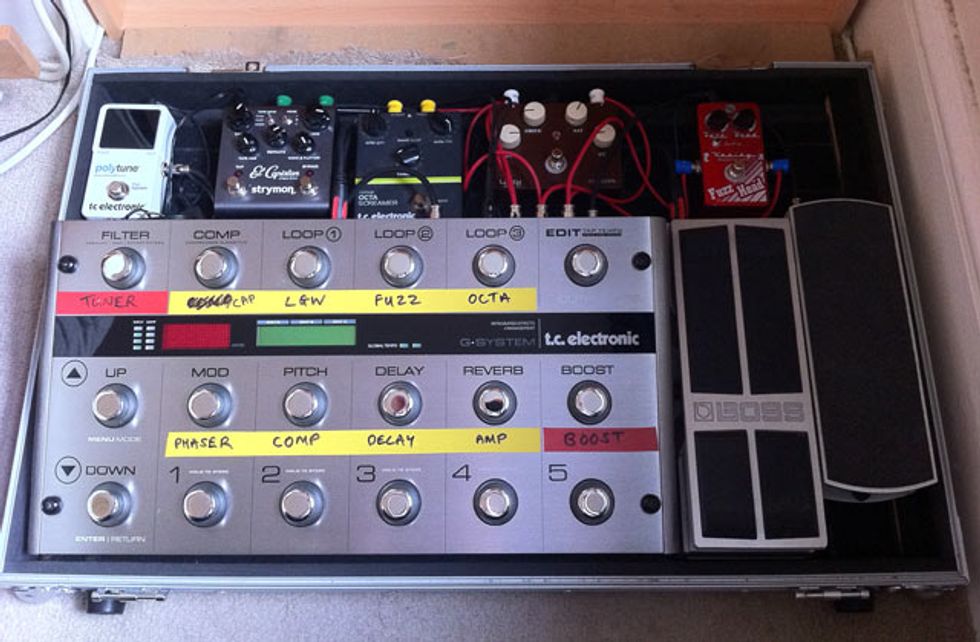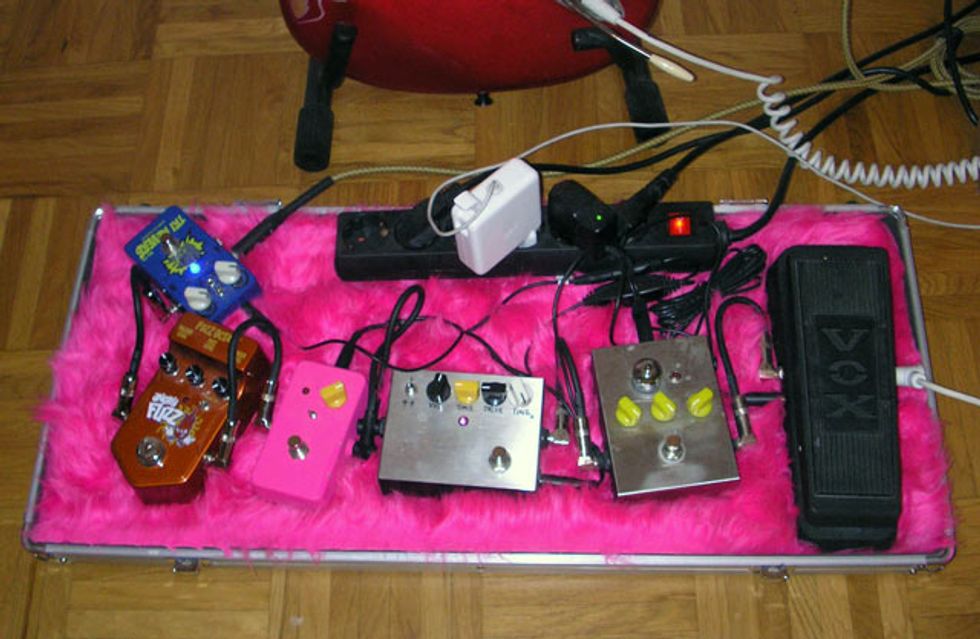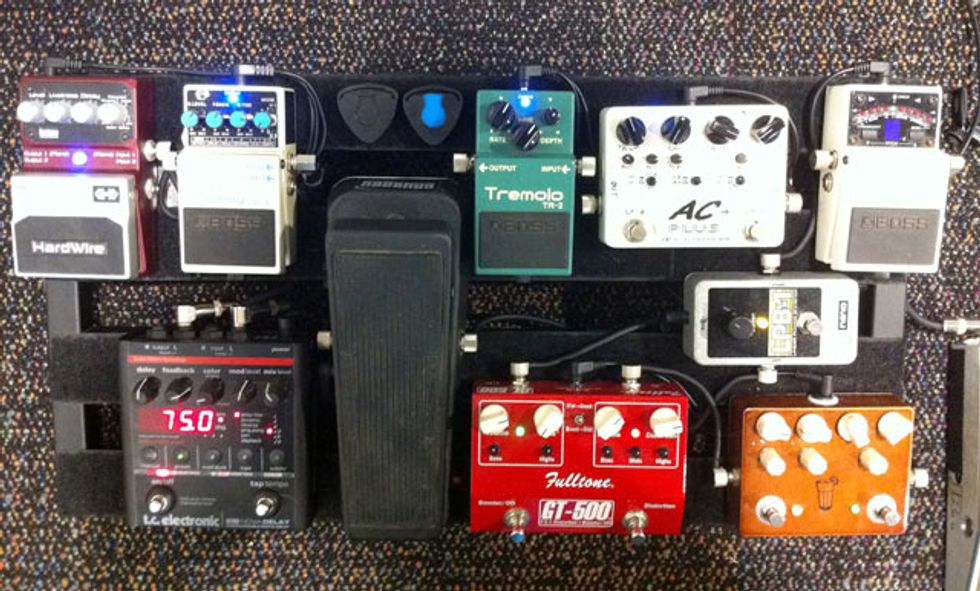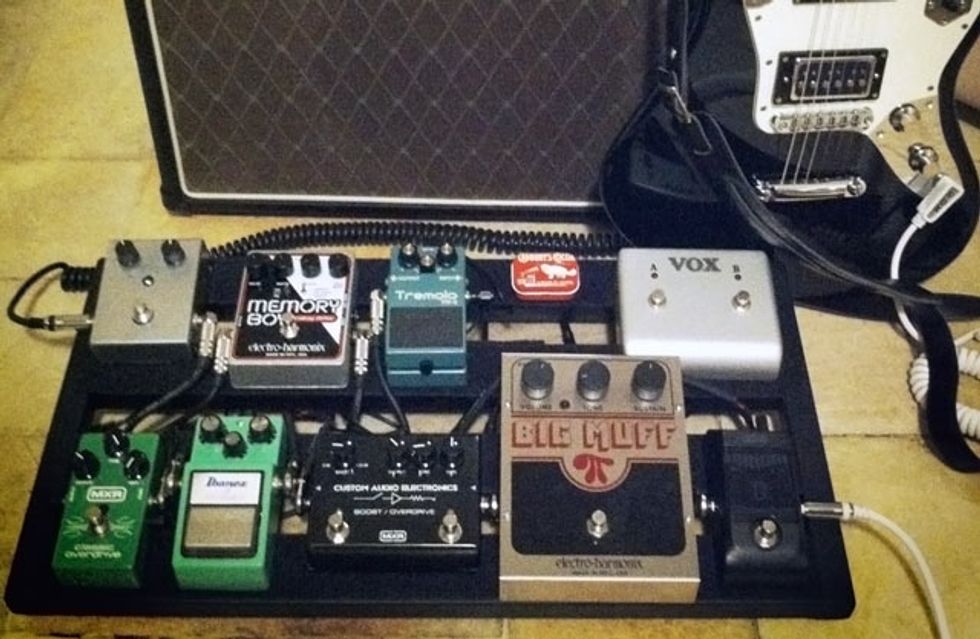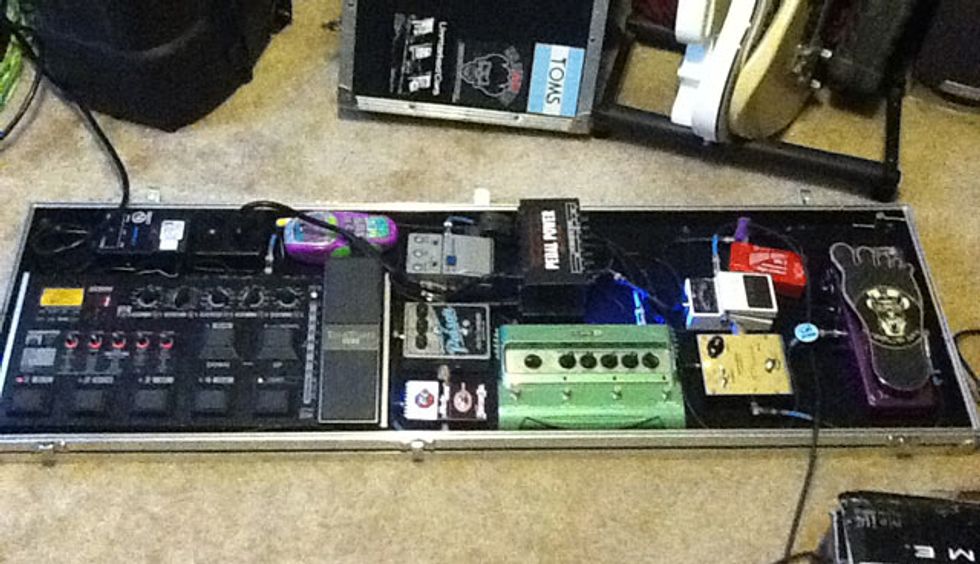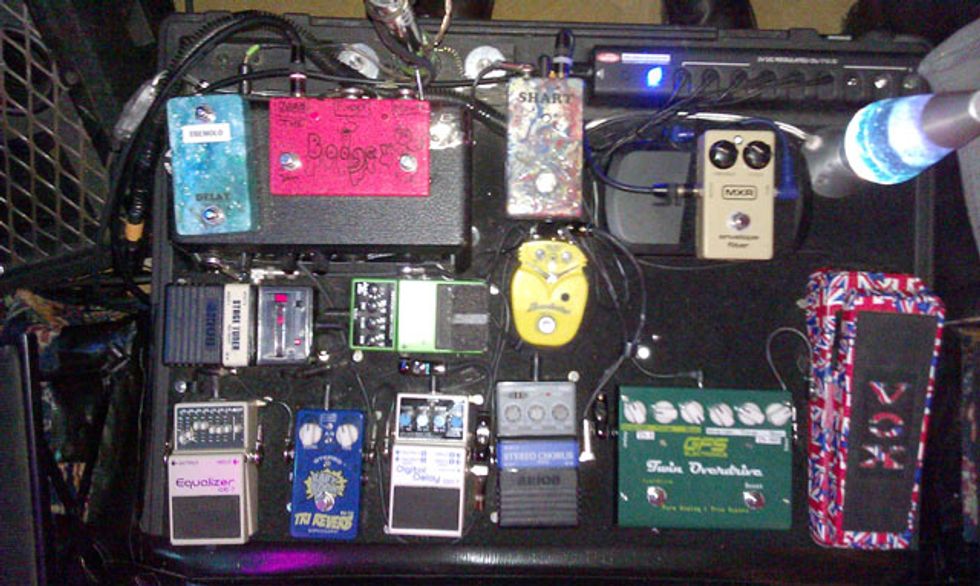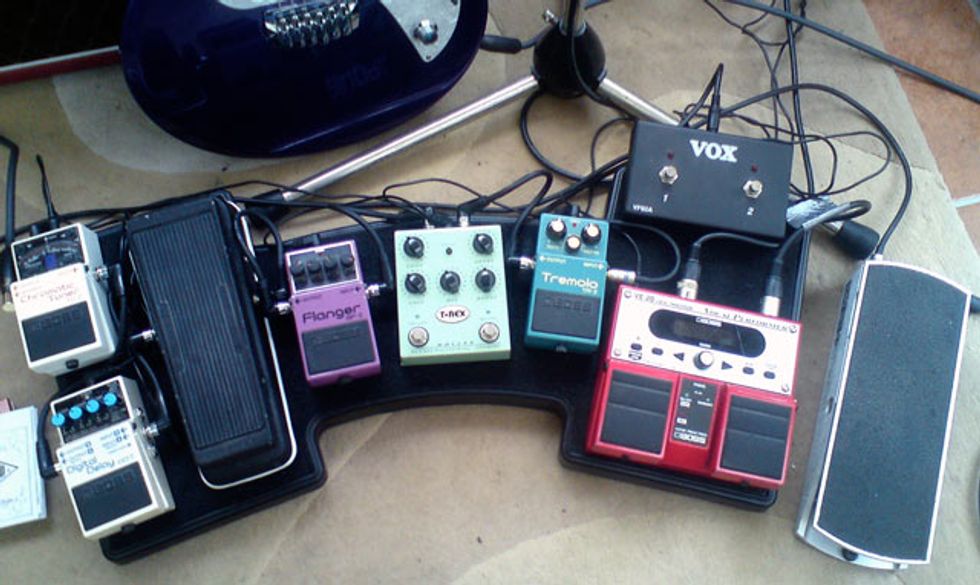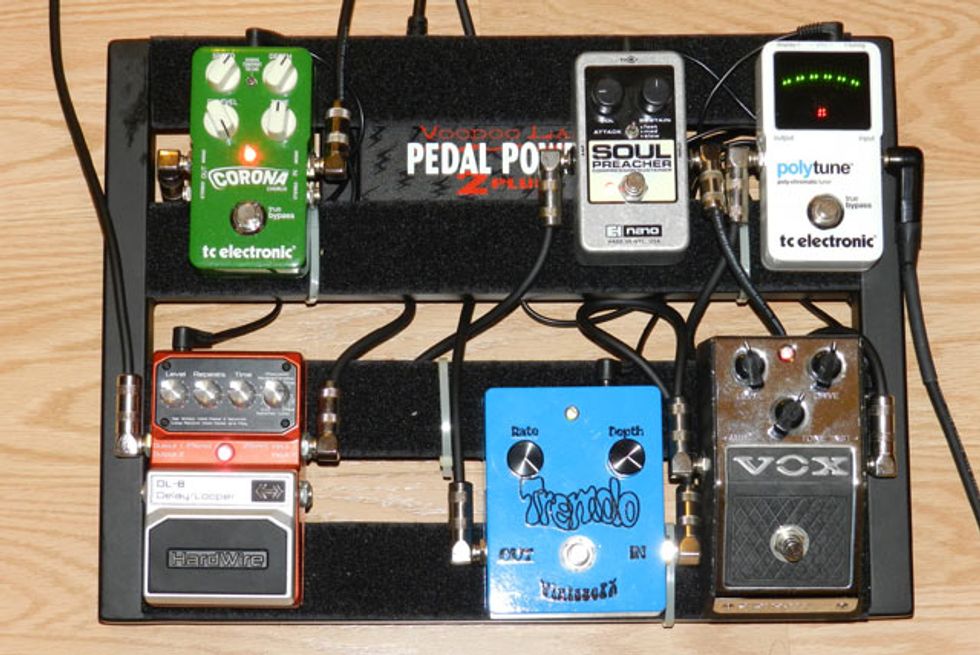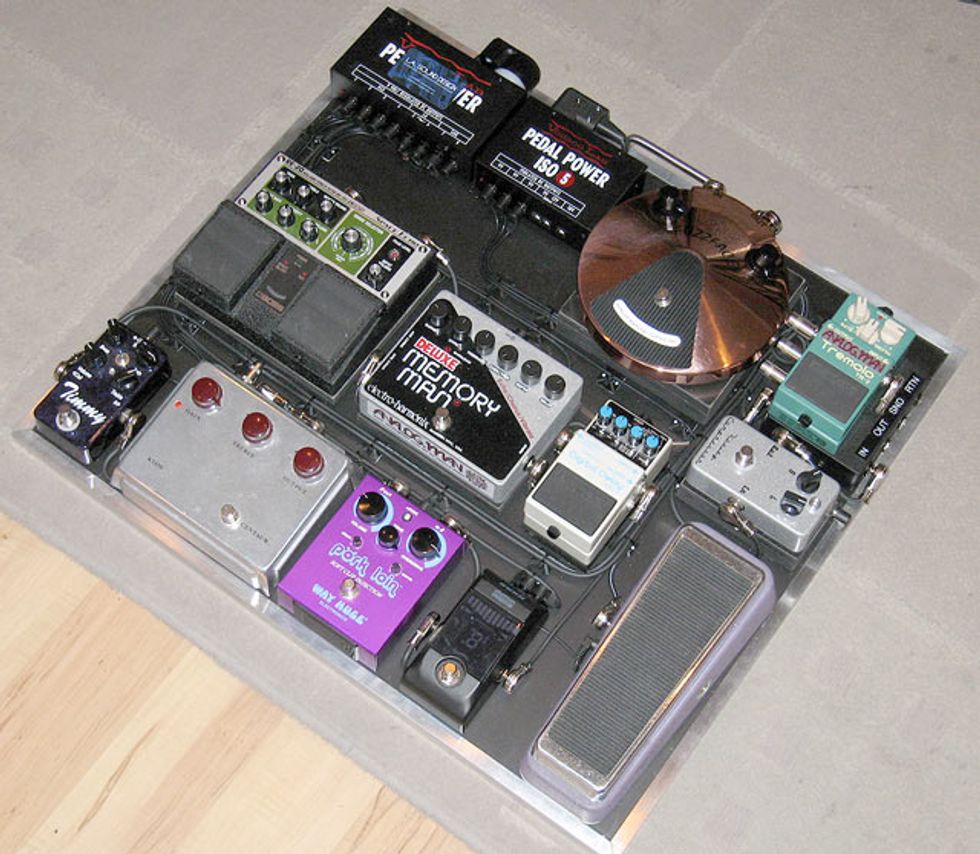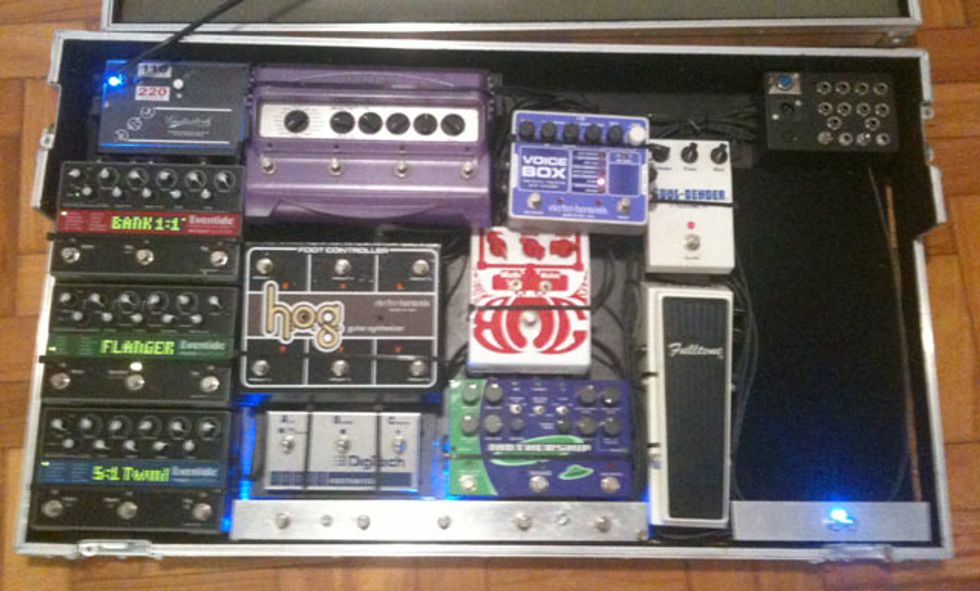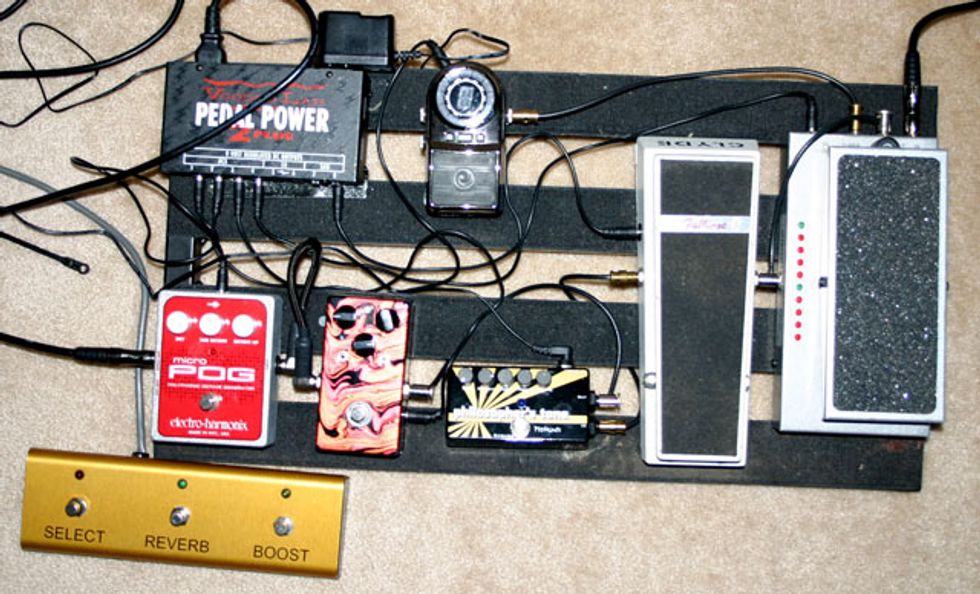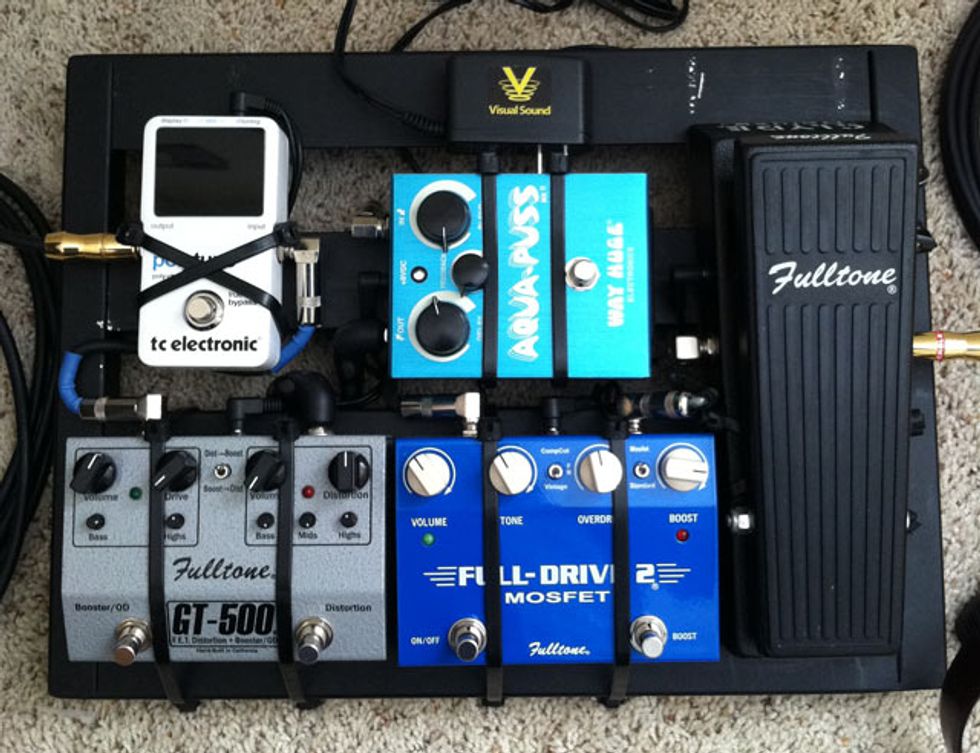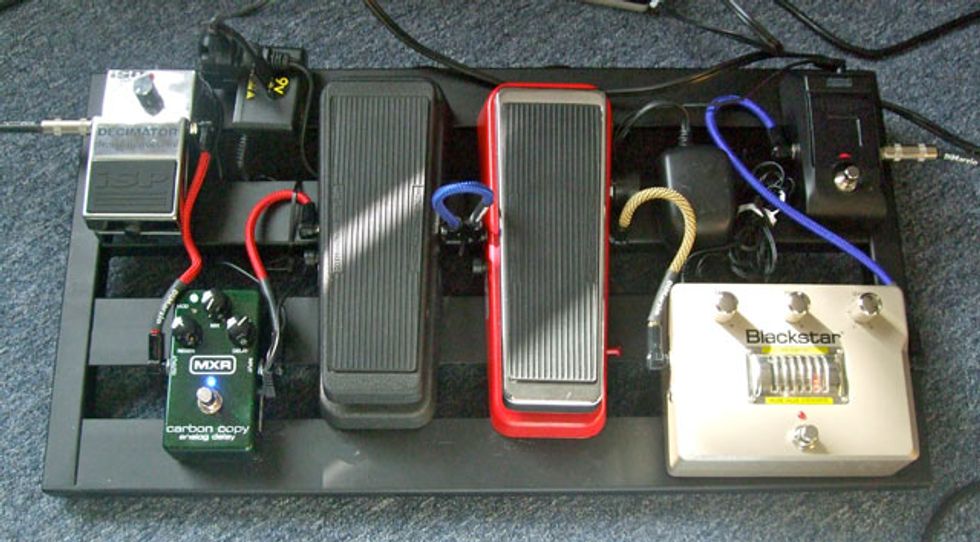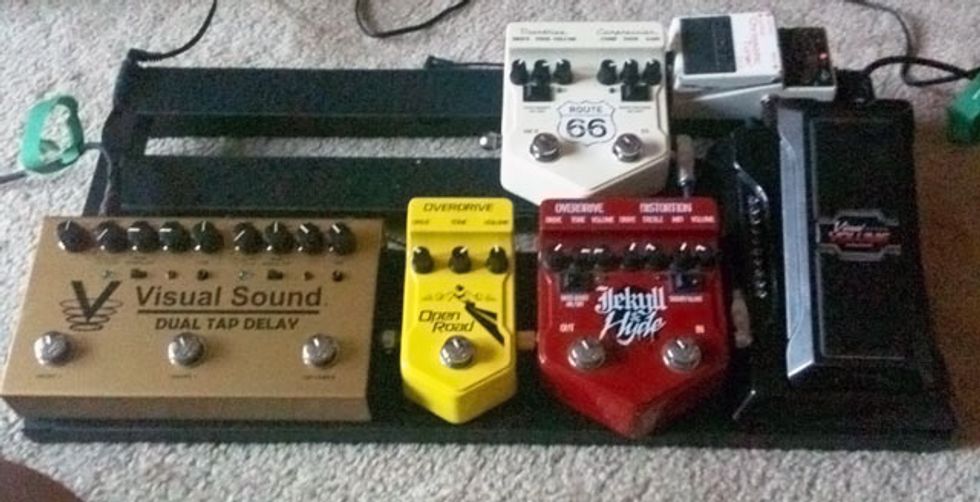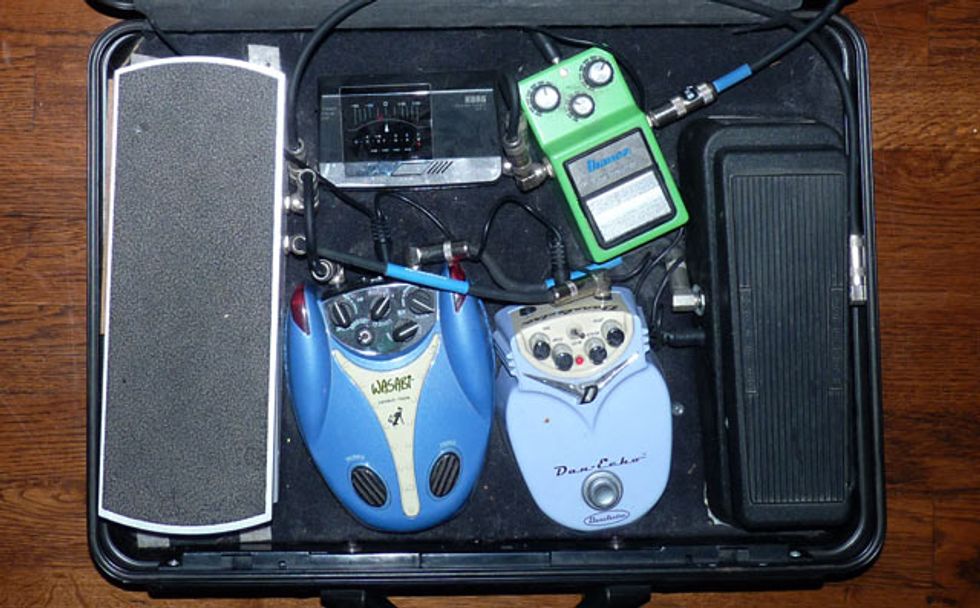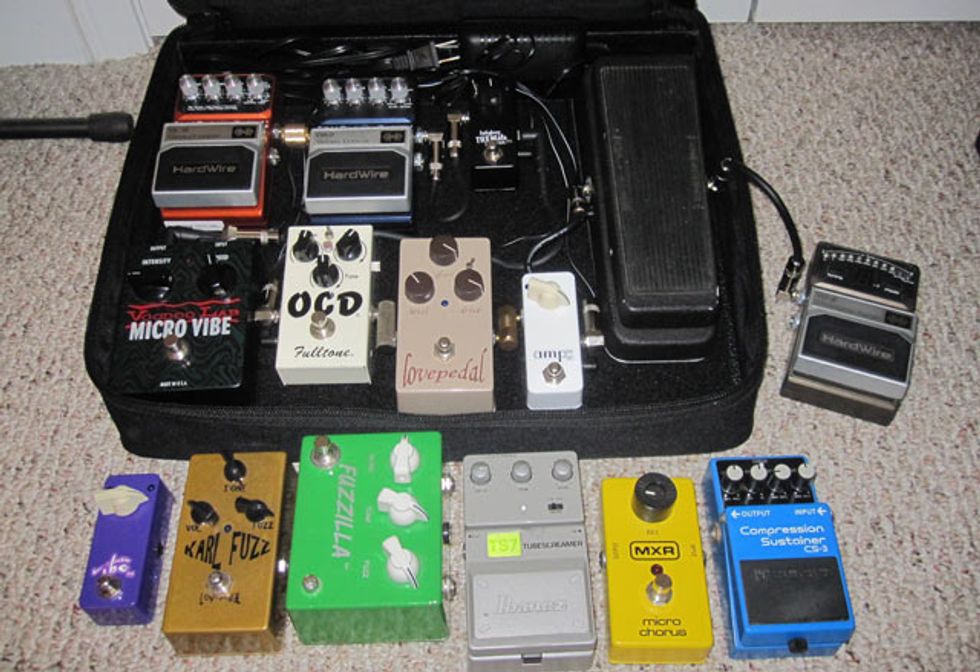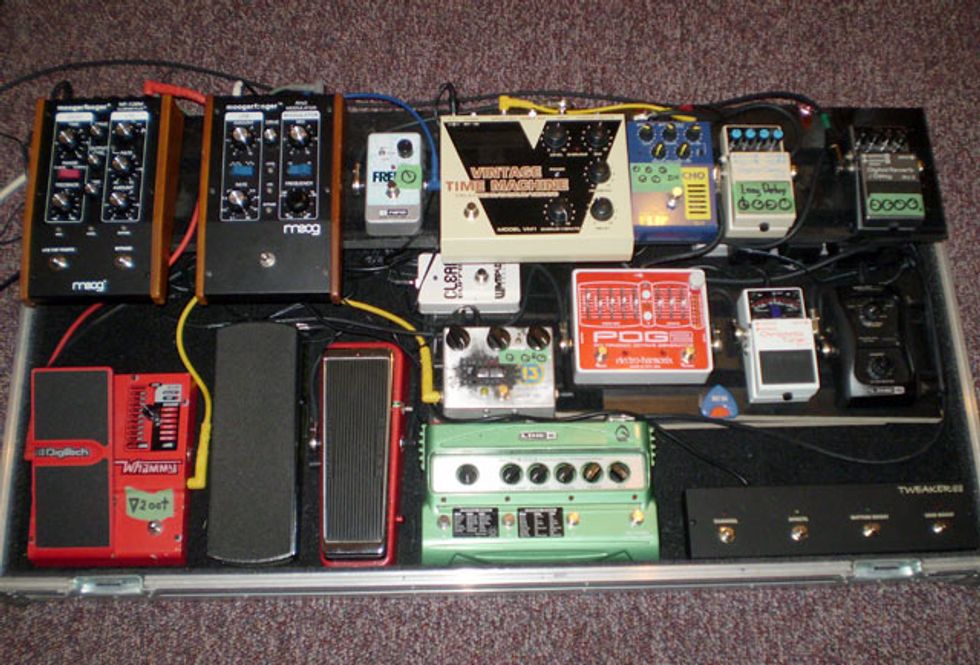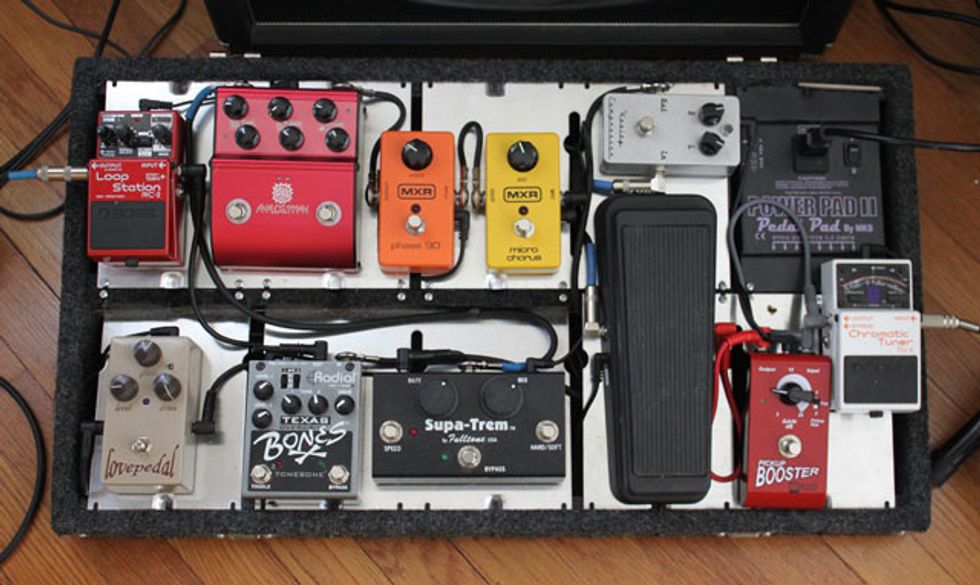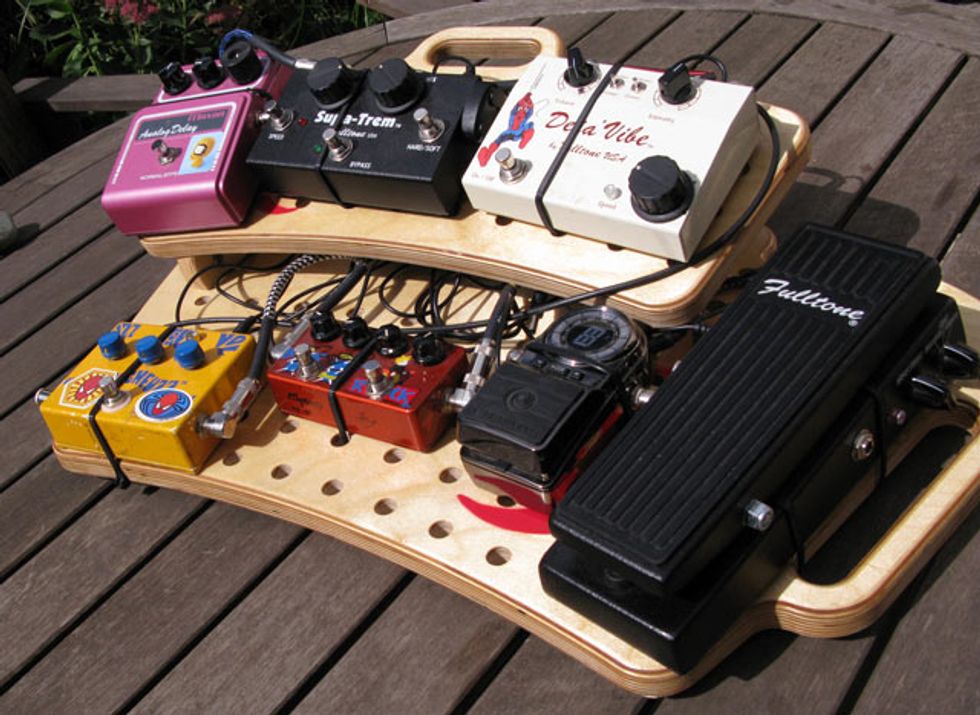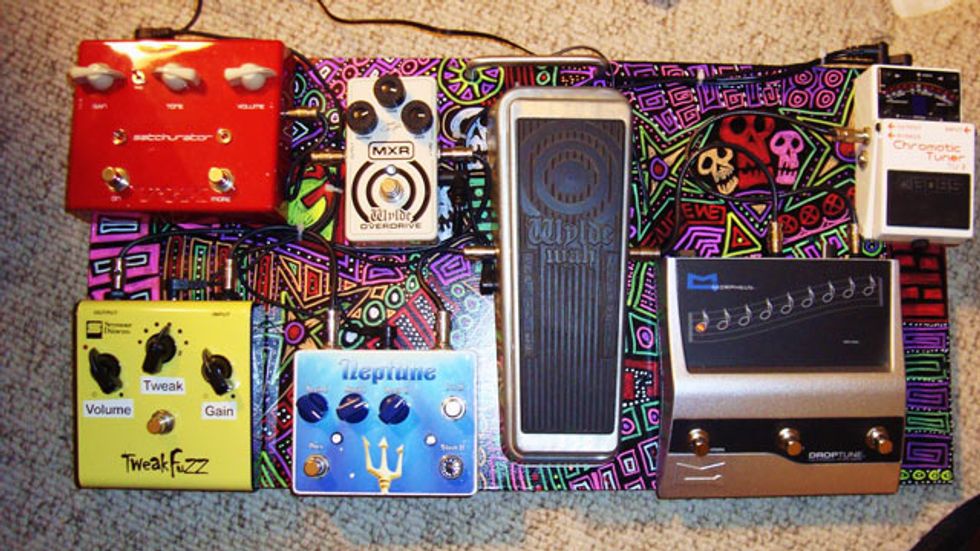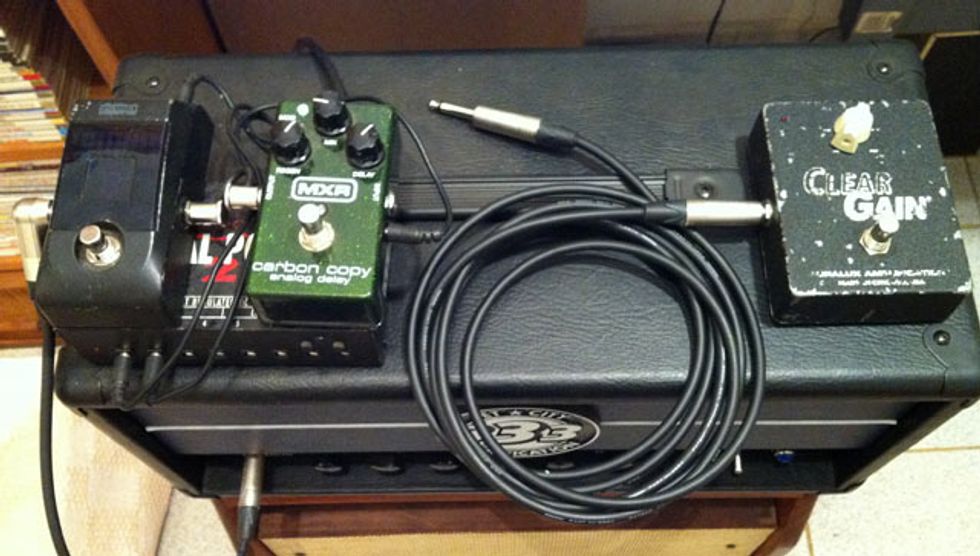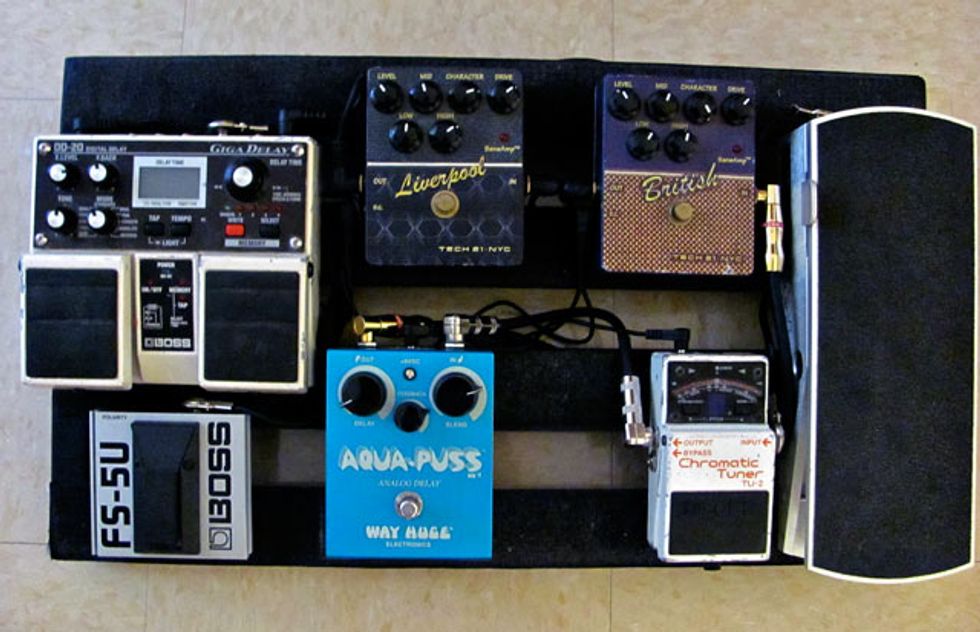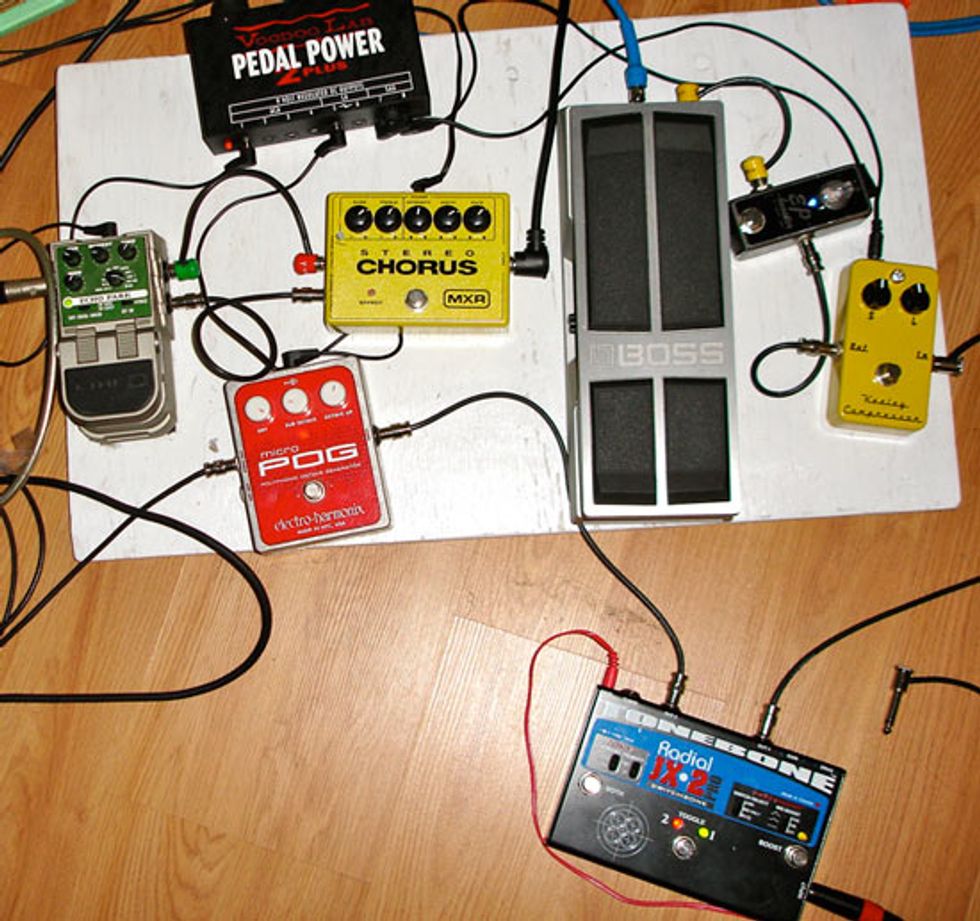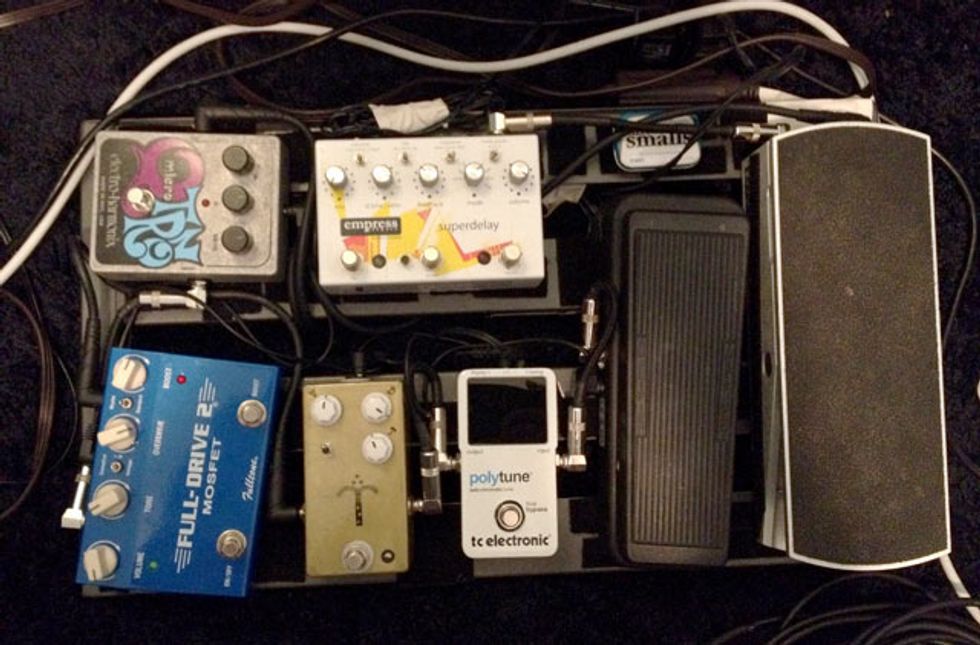 Submit your photos and captions to rebecca@premierguitar.com to be included in our next pedalboards gallery. If you've already submitted your photos, there's no need to resubmit, just keep an eye out for a future gallery.