30 pedalboards used by Premier Guitar readers
"Bush modified an old Panasonic VCR case for his pedalboard which he says fits, ""just my essentials."" The pedals include an Ernie Ball Volume Pedal, Korg DT2 tuner, Danelectro Wasabi Dual Chorus and Tremolo, Danelectro Danecho delay, Dunlop Cry Baby Wah, and Ibanez TS9 Tube Screamer, powered by a Godlyke 9V daisy chain. He says it's, ""used for occasional parties and very small events with other aging former players."""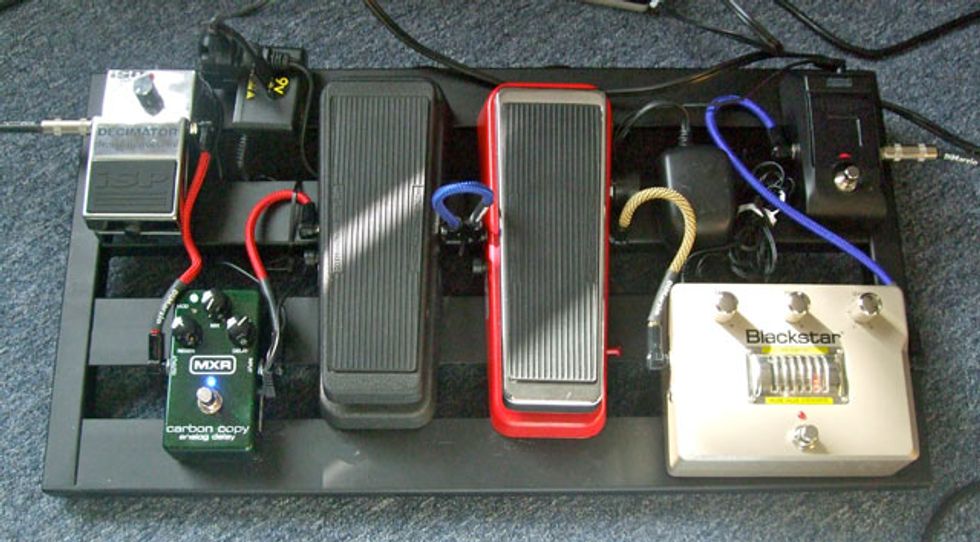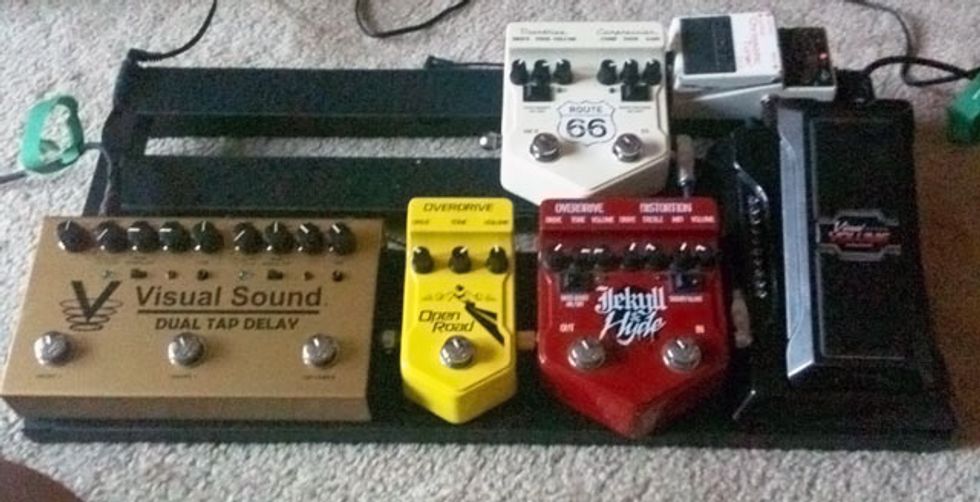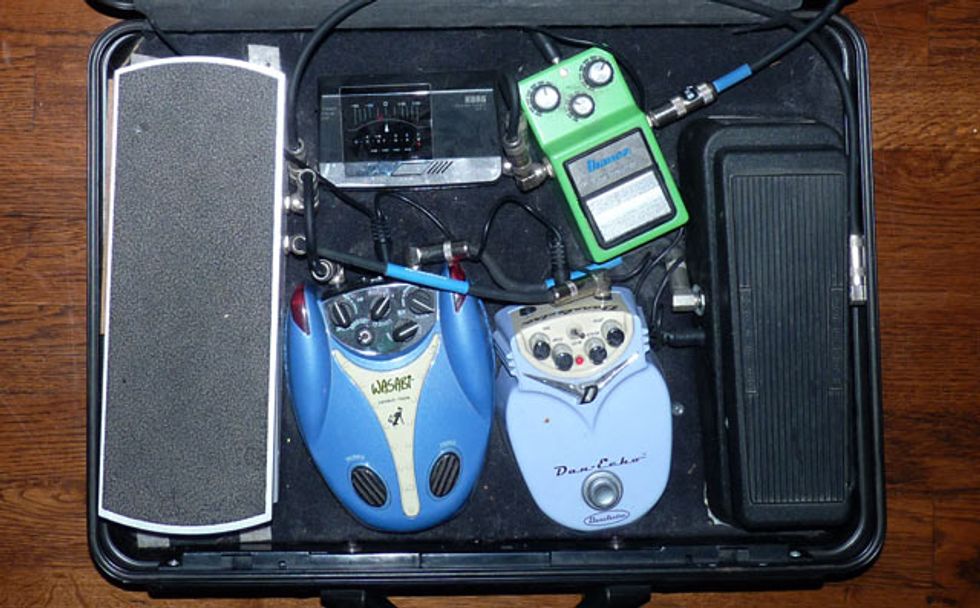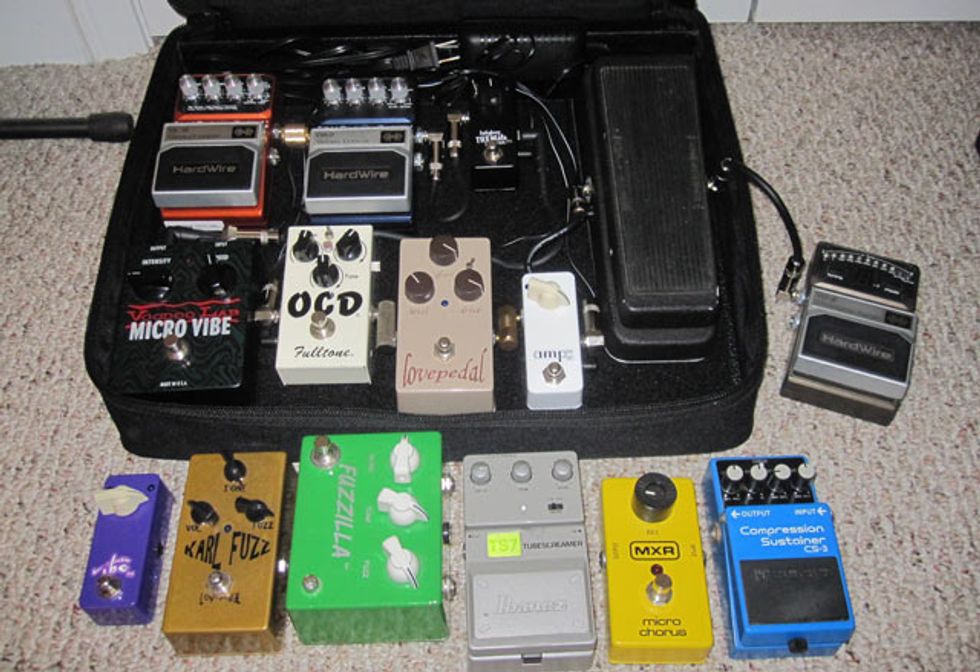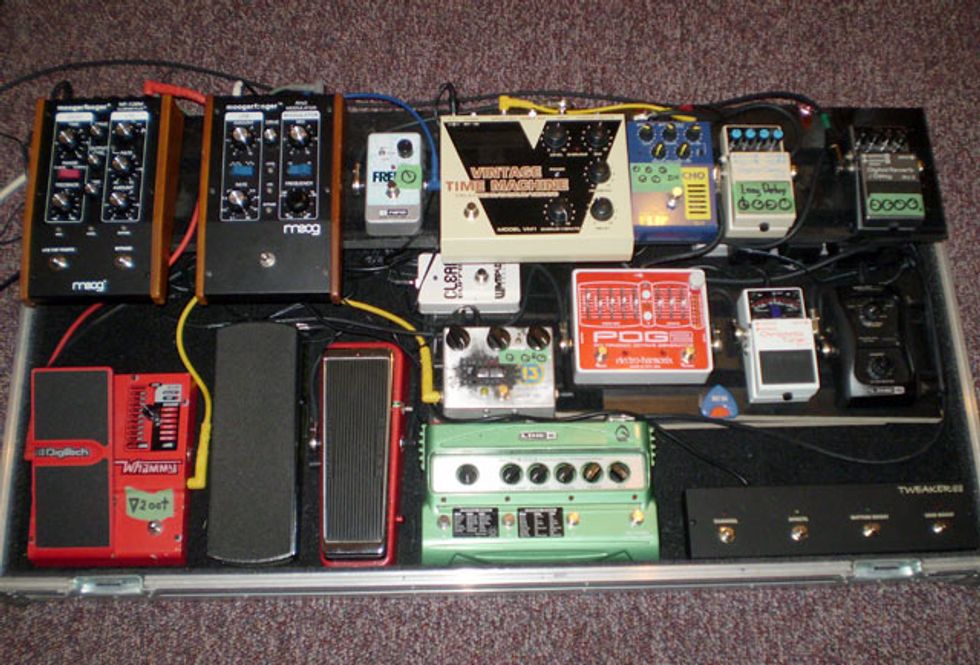 Submit your photos and captions to rebecca@premierguitar.com to be included in our next pedalboards gallery. If you've already submitted your photos, there's no need to resubmit, just keep an eye out for a future gallery.