30 pedalboards used by Premier Guitar readers
"Massucci's pedalboard does double duty in his rock and country projects. He uses a Tele with either single-coils (country) or Seymour Duncan Hot Rails (rock) and says, ""The Duncan Pickup Booster compliments the Hot Rails and the dual overdrives (Radial Texas Tonebone and Lovepedal Amp 50) give me a ton of flexibility to go from a little dirt for country picking to a load of fuzz for the heavier rock stuff."" He also uses an Analog Man Dual Delay, MXR Phase 90, MXR Micro Chorus, Keeley Compressor, Boss RC-2 Loop Station, Boss TU-2 Chromatic Tuner, and a wah, but says his favorite pedal is the Fulltone Supa-Trem. ""So much versatility, from a simple boost to all-out tremolo."" The board is powered by an MKS Power Pad II Pedal Pad."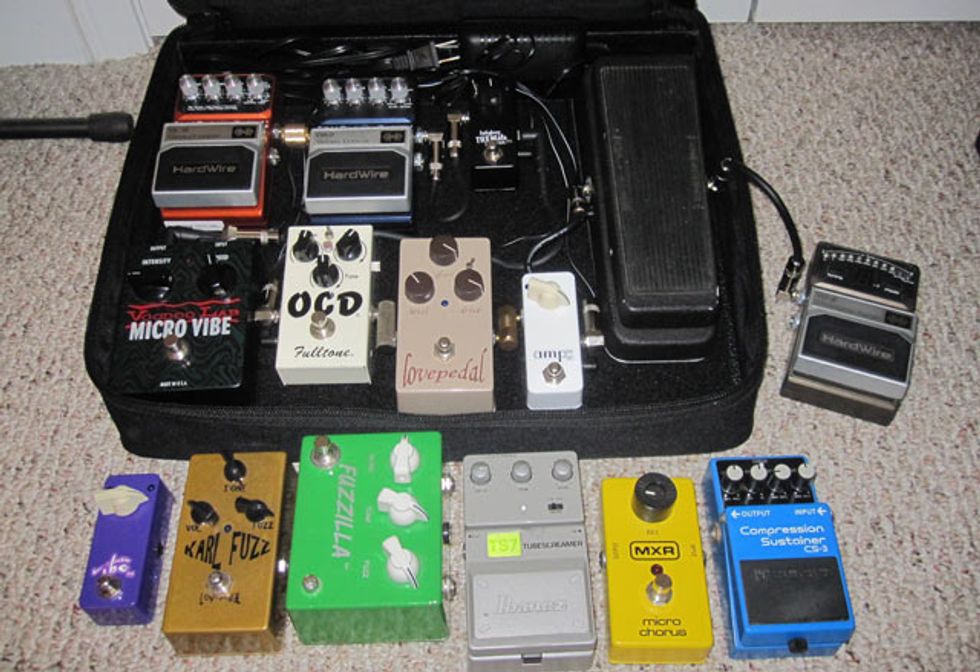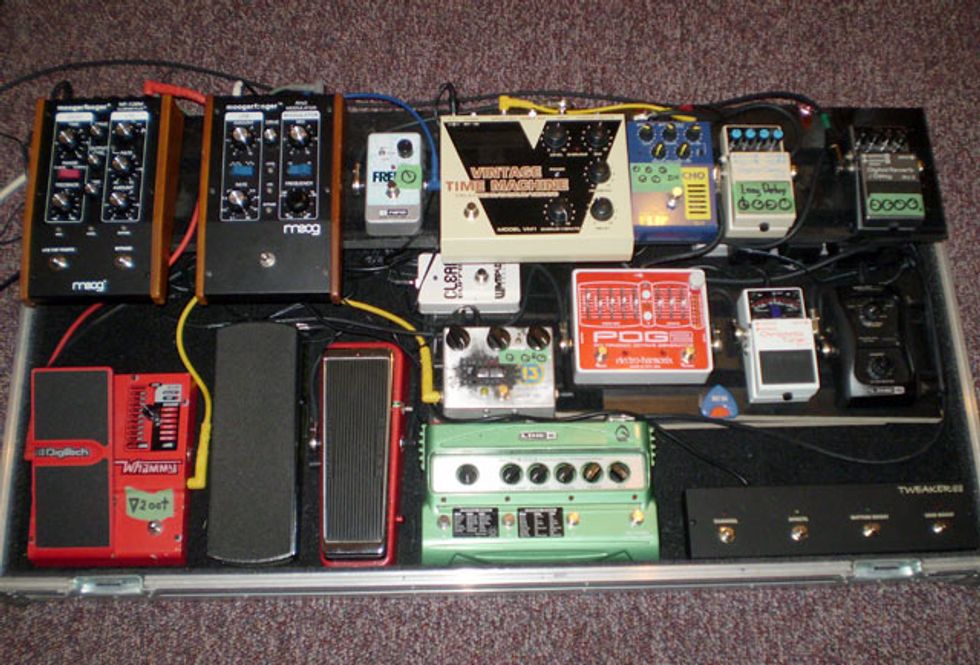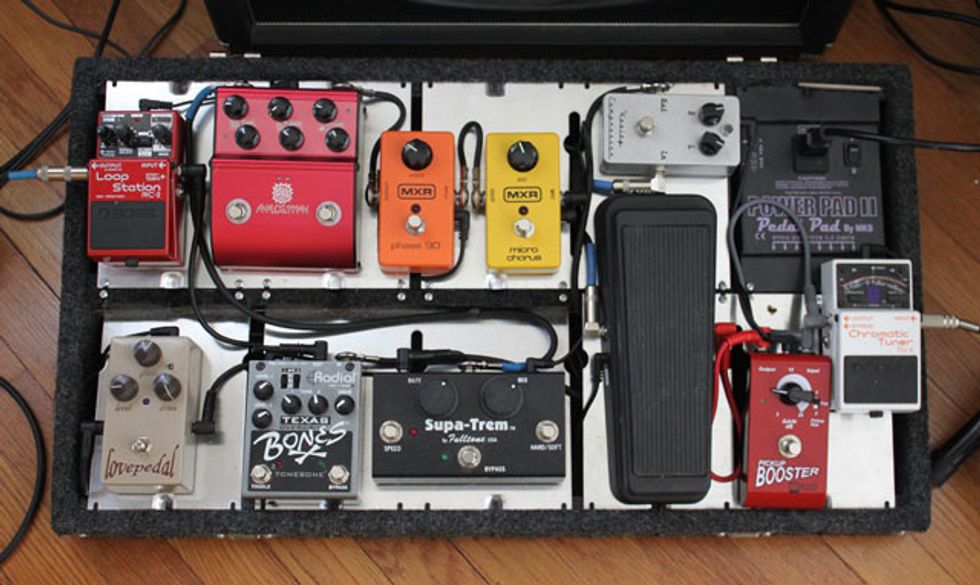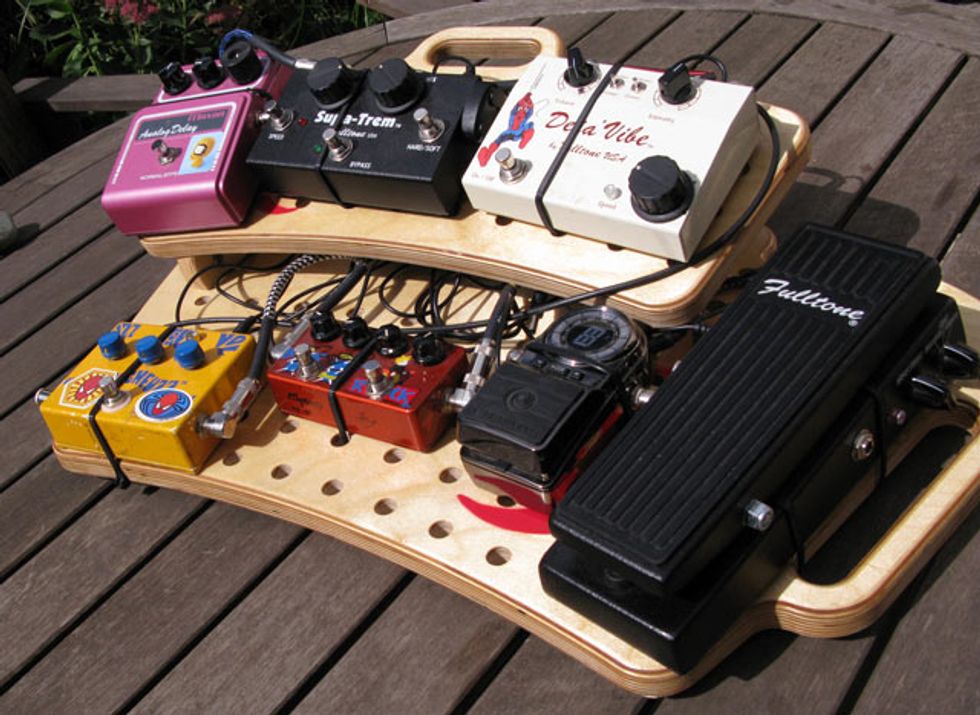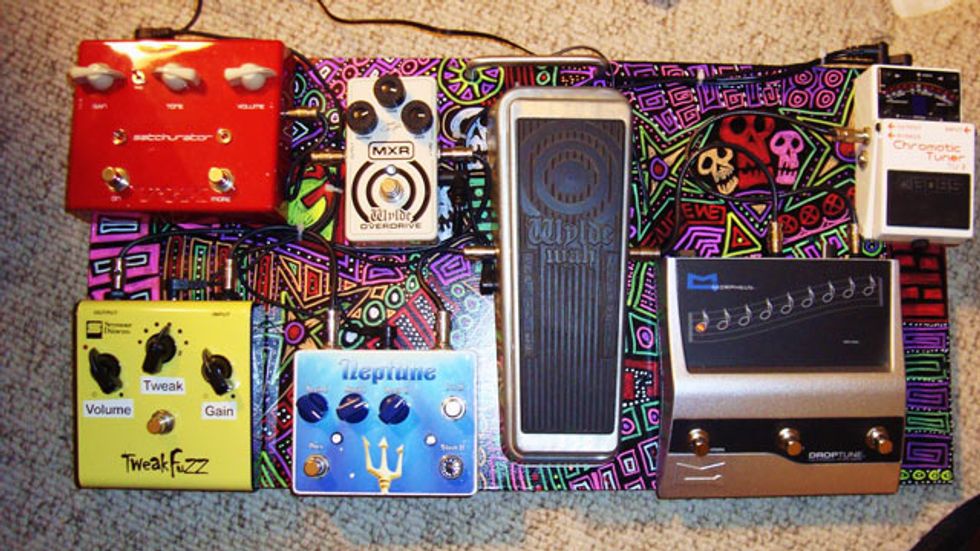 Submit your photos and captions to rebecca@premierguitar.com to be included in our next pedalboards gallery. If you've already submitted your photos, there's no need to resubmit, just keep an eye out for a future gallery.