30 pedalboards used by Premier Guitar readers
"Chris uses a Chemistry Designwerks Holeyboard Deluxe stocked with a Fulltone Clyde Deluxe wah, Planet Waves tuner, original Z. Vex Box of Rock, Frantone Peachfuzz, Fulltone DejaVibe, Fulltone SupaTrem, and Maxon AD999 (the lushest of analog delays""). The board is powered by a Voodoo Lab Pedal Power 2, and according to Trifilio, ""It sounds awesome."""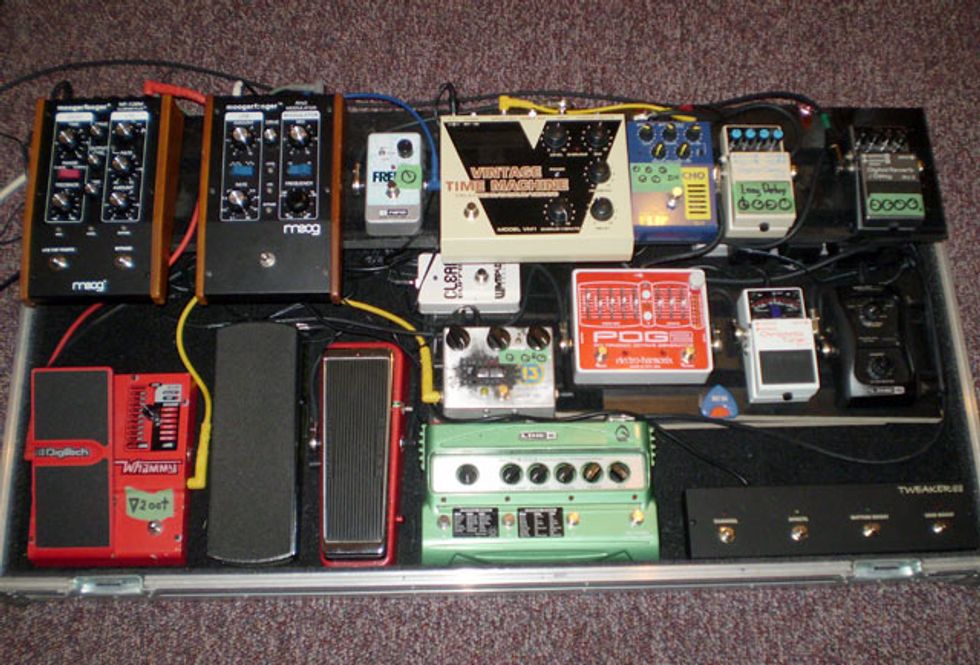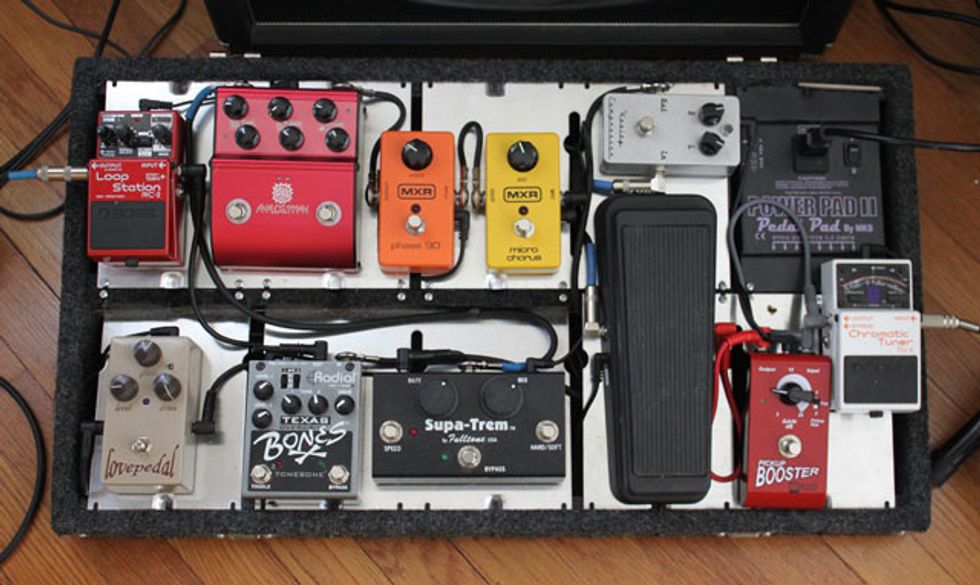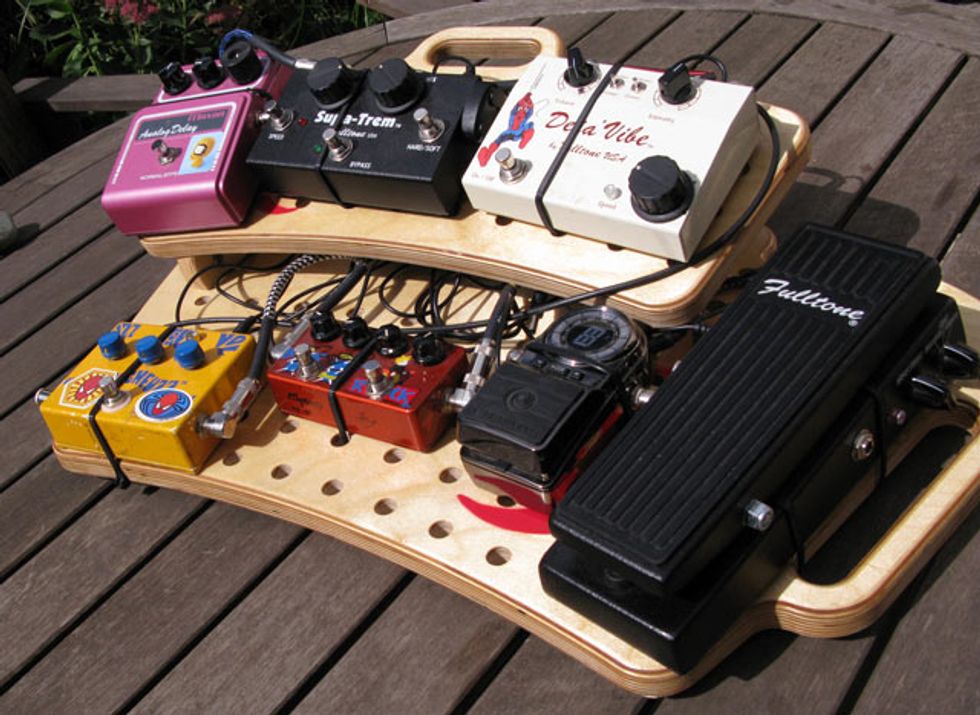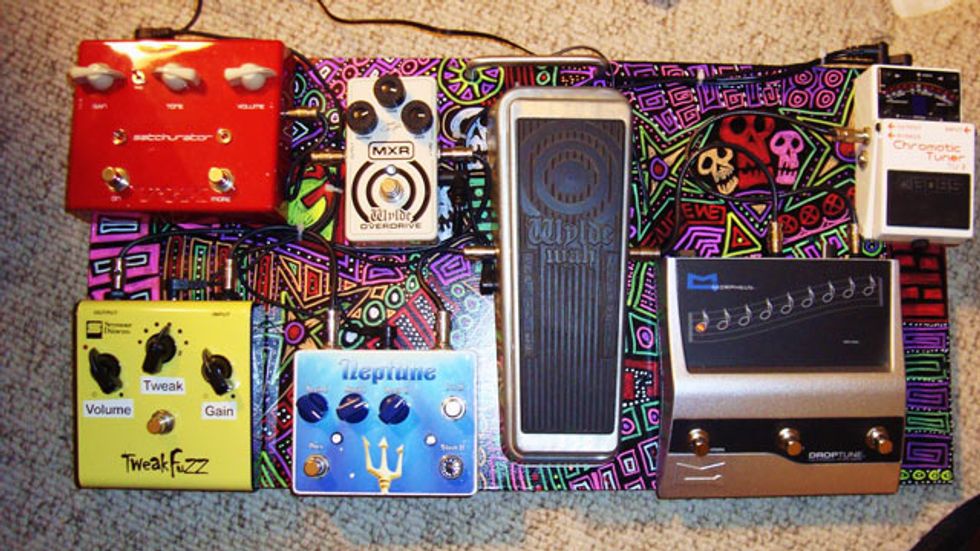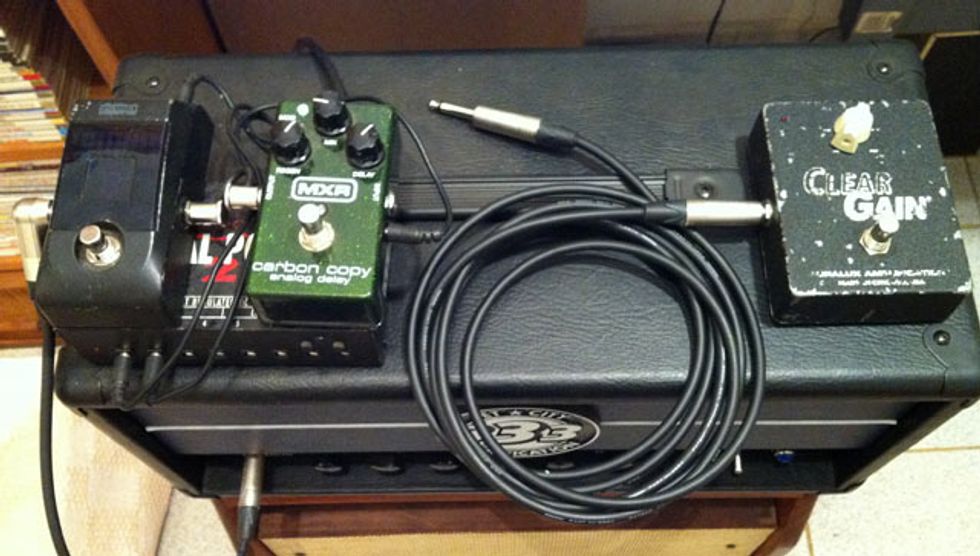 Submit your photos and captions to rebecca@premierguitar.com to be included in our next pedalboards gallery. If you've already submitted your photos, there's no need to resubmit, just keep an eye out for a future gallery.