30 pedalboards used by Premier Guitar readers
"Gajeski plays alternative rock, ""but I have been know to delve into classic rock and blues from time to time."" His signal chain is a Boss FV-300 volume pedal, Vox V-485 wah, BBE Boosta Grande, MXR Dynacomp, Deltalab TO1, and Devi Ever Hyperion. Next is a pedal of his own design called ""The Mad Russian,"" then an Electro-Harmonix Black Russian Big Muff Pi, Boss RE-20 Space Echo, Deltalab PS1 Phaser, and Electro-Harmonix Nano Clone."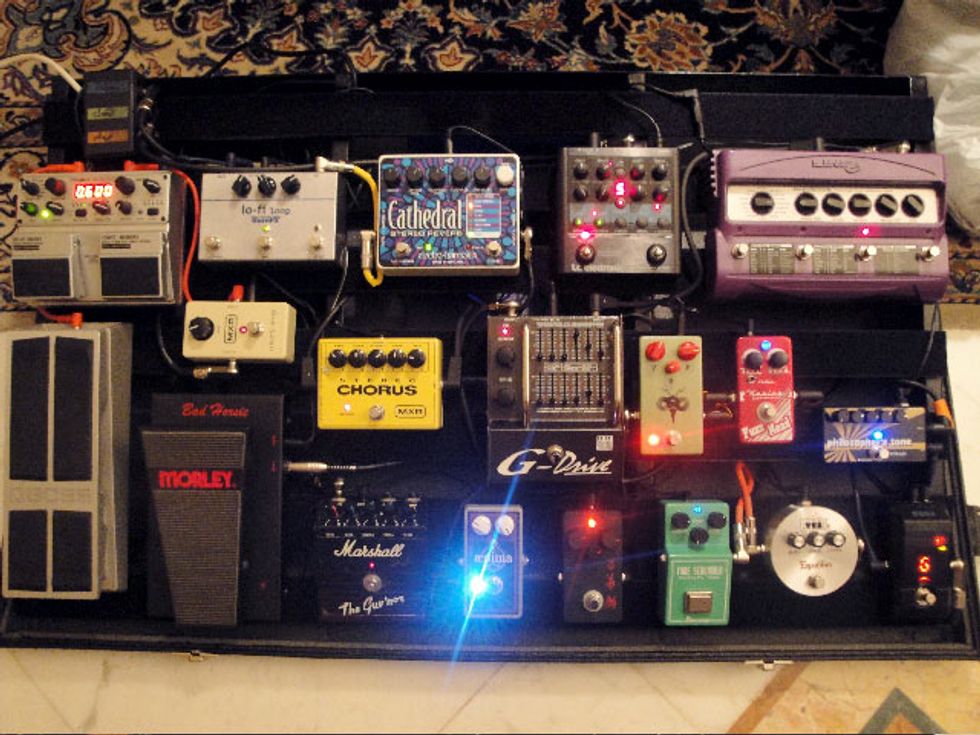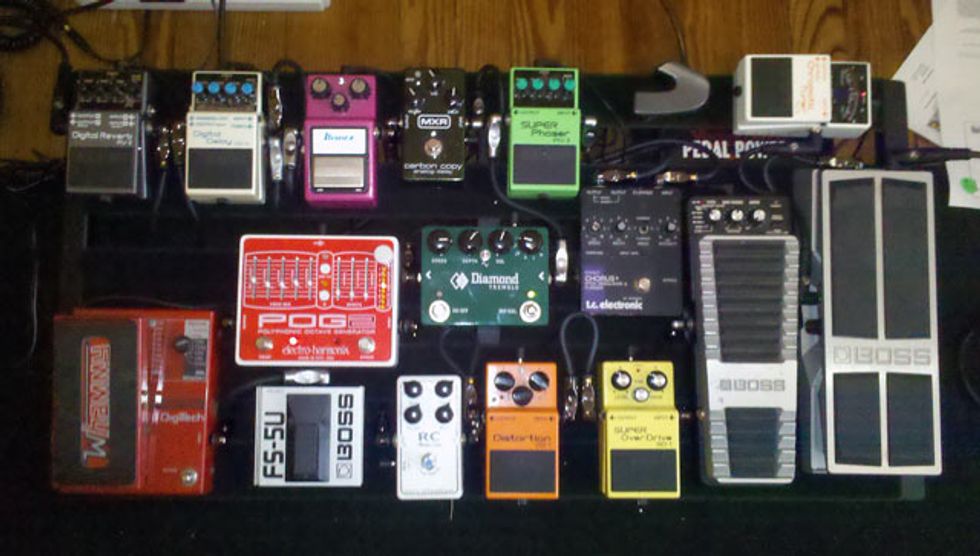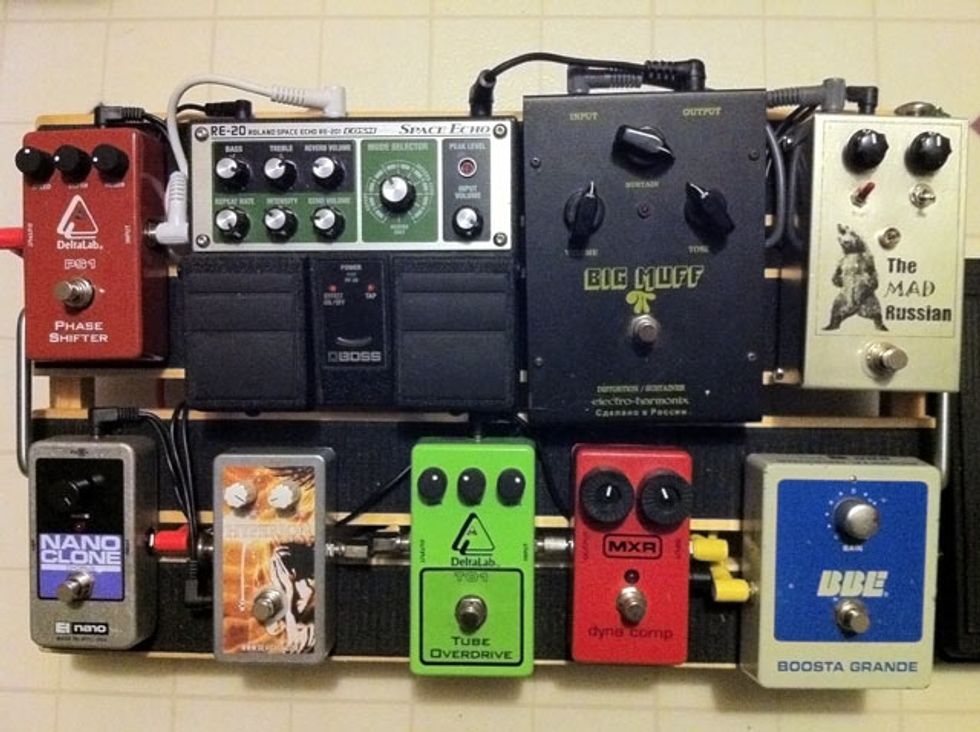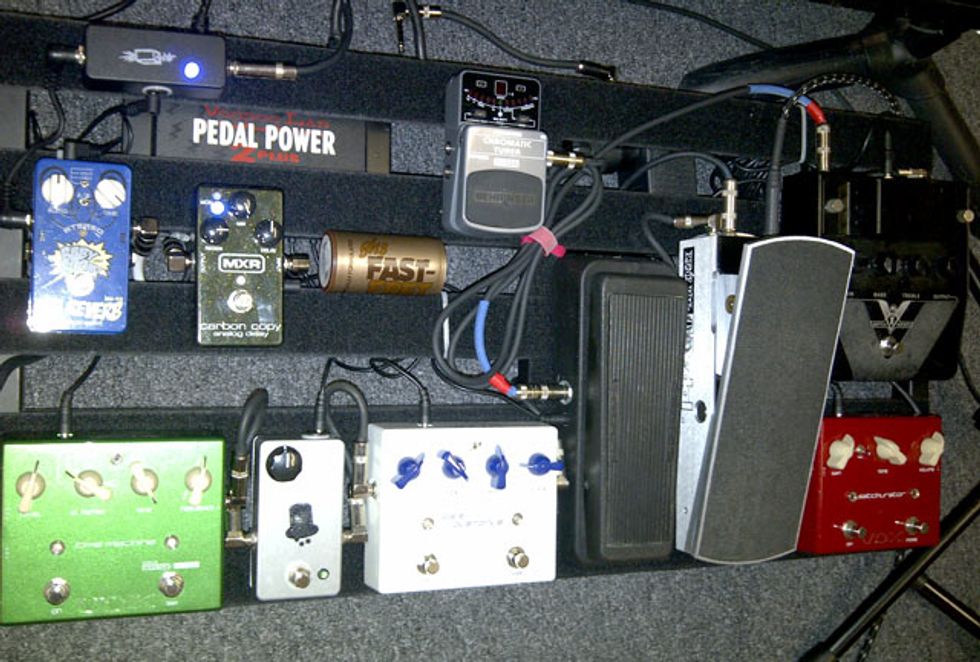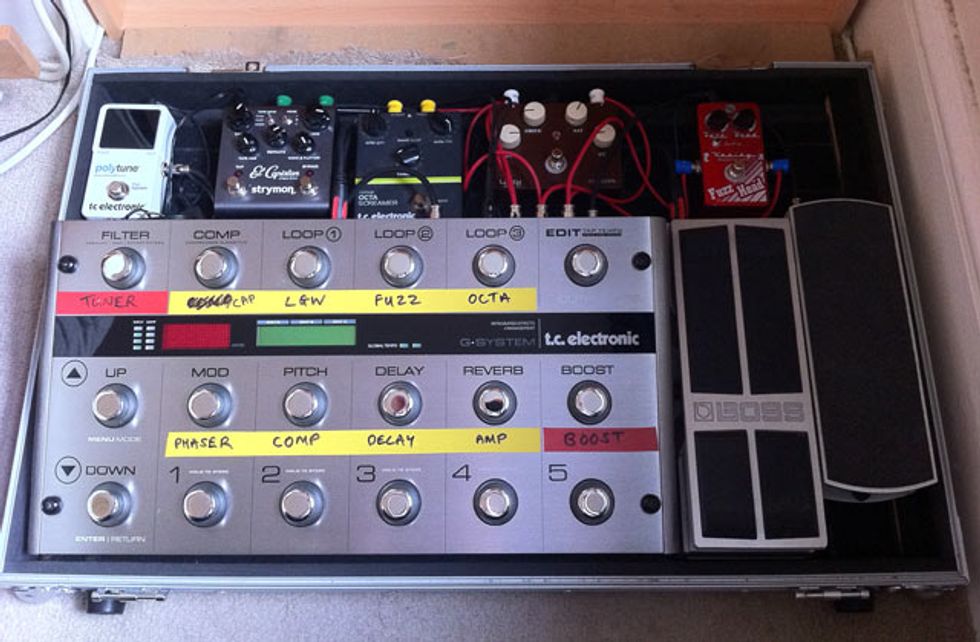 Submit your photos and captions to rebecca@premierguitar.com to be included in our next pedalboards gallery. If you've already submitted your photos, there's no need to resubmit, just keep an eye out for a future gallery.