30 pedalboards used by Premier Guitar readers
"Brown plays Christian rock and worship music with this board. He keeps the Fast Fret on the board because he says, ""Any given Sunday I will have two practices and three services that amounts to around five hours of playing."" The signal chain starts with an Ernie Ball mono Volume pedal with a Behringer tuner in the tuner out and a Dunlop Cry Baby GCB-95 wah (with true bypass, LED, and ""vocal"" mods) in the audio out. From there, he runs into a Mesa/Boogie V-1 Bottle Rocket, Vox Satchurator, Vox Ice-9, JHS Mr. Magic Boost, Vox Time Machine, MXR Carbon Copy, Biyang Tri-Rever, and JHS Little Black Buffer. The board is powered by a Voodoo Lab Pedal Power 2 Plus."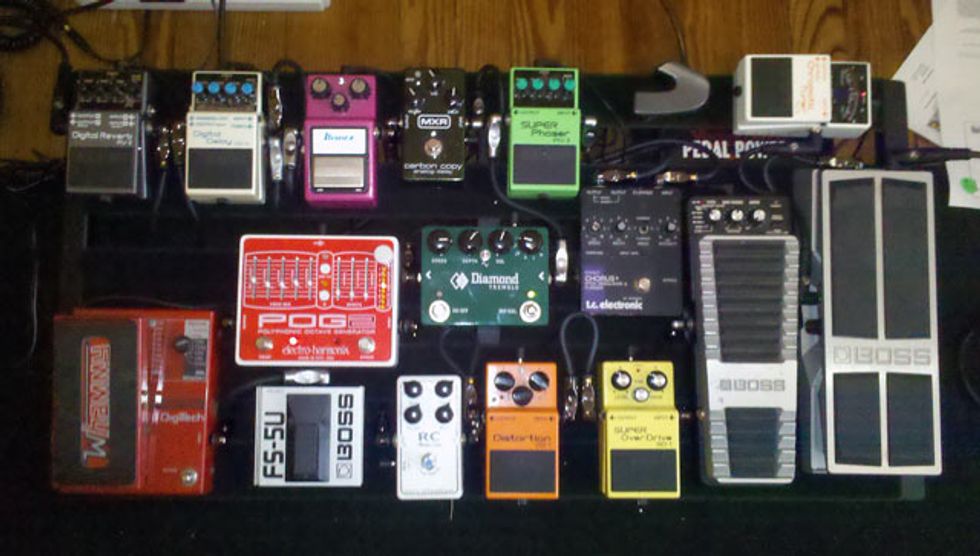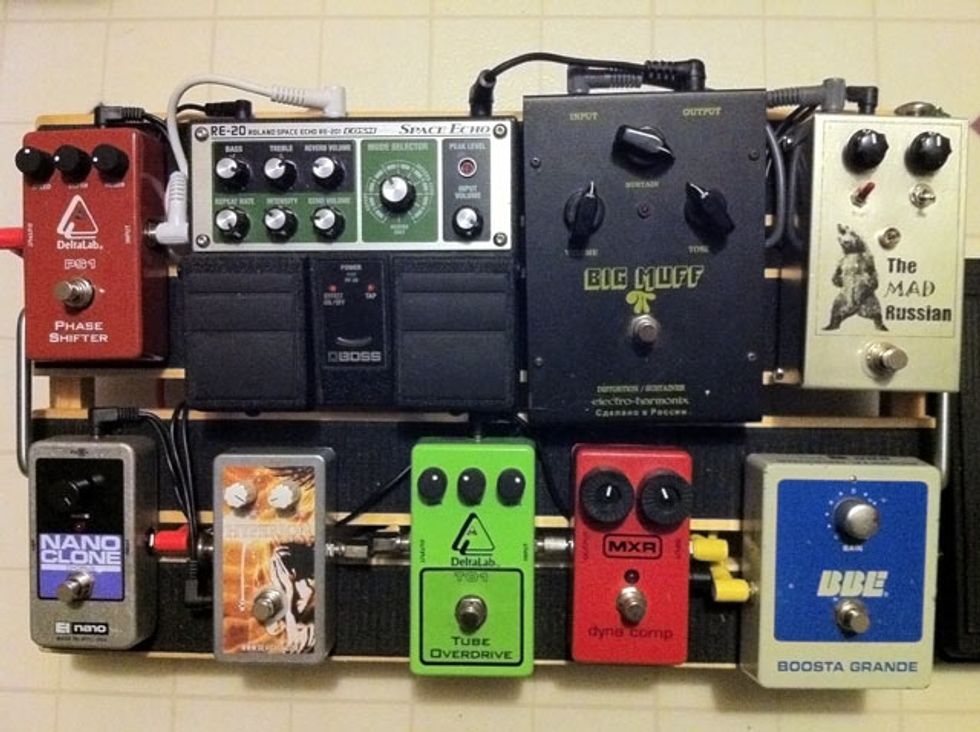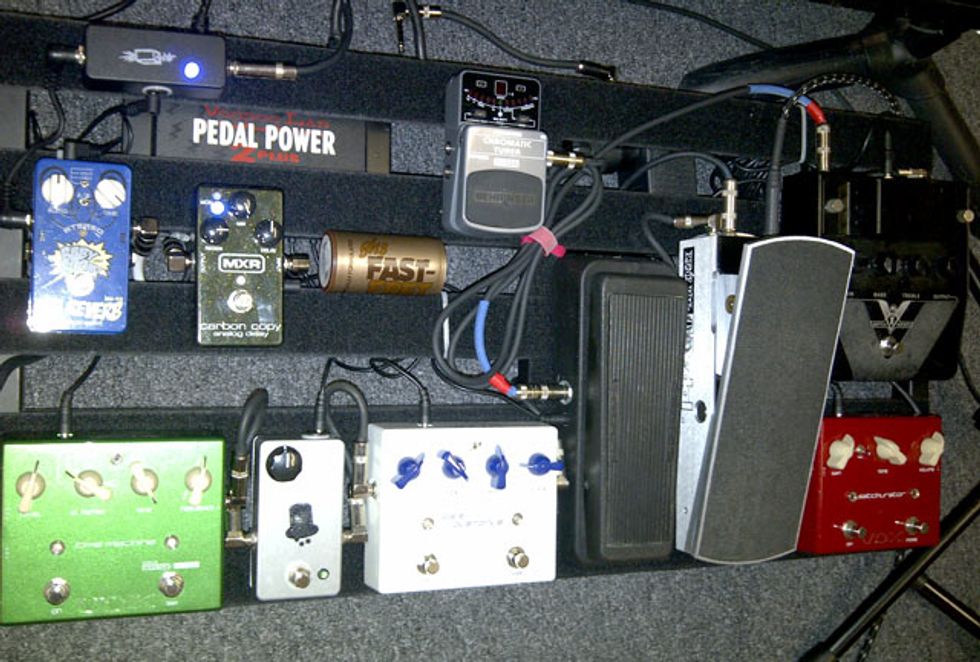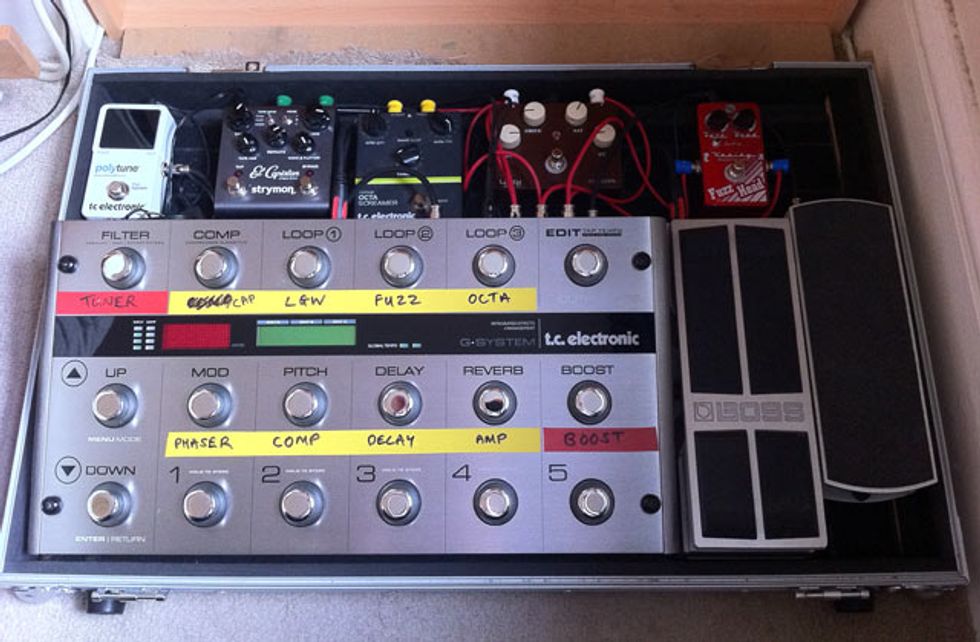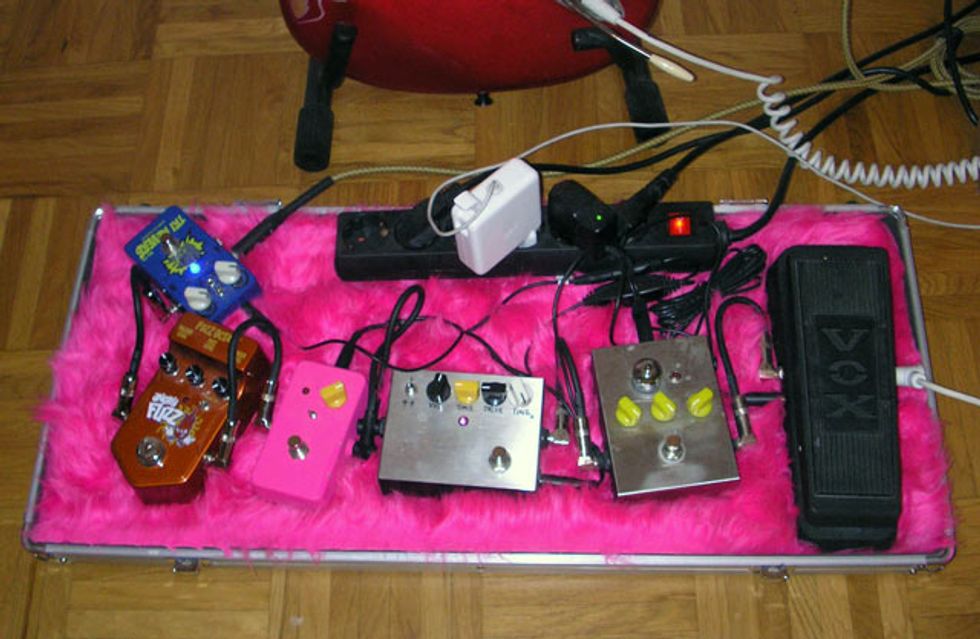 Submit your photos and captions to rebecca@premierguitar.com to be included in our next pedalboards gallery. If you've already submitted your photos, there's no need to resubmit, just keep an eye out for a future gallery.