GALLERY: Show Us Your Gear - Unique Instruments II
Even more custom-built, handmade, and oddball gear from Premier Guitar readers.
"Tracy won first prize for ""most innovative"" in the online contest he built this guitar for. He says, ""The concept was to make a more accurate scale length of the drone strings. The body is 100 year old barnwood (from the barn in the back left). Soundboard is from an old cedar chest, the unique solid brass ""buzzing bridges"" are created from sections of discarded Ensoniq piano foot pedals. the black pickguard was originally a plexiglass front from an old refrigerator. Total cost for all parts used in build: less than $210.00."""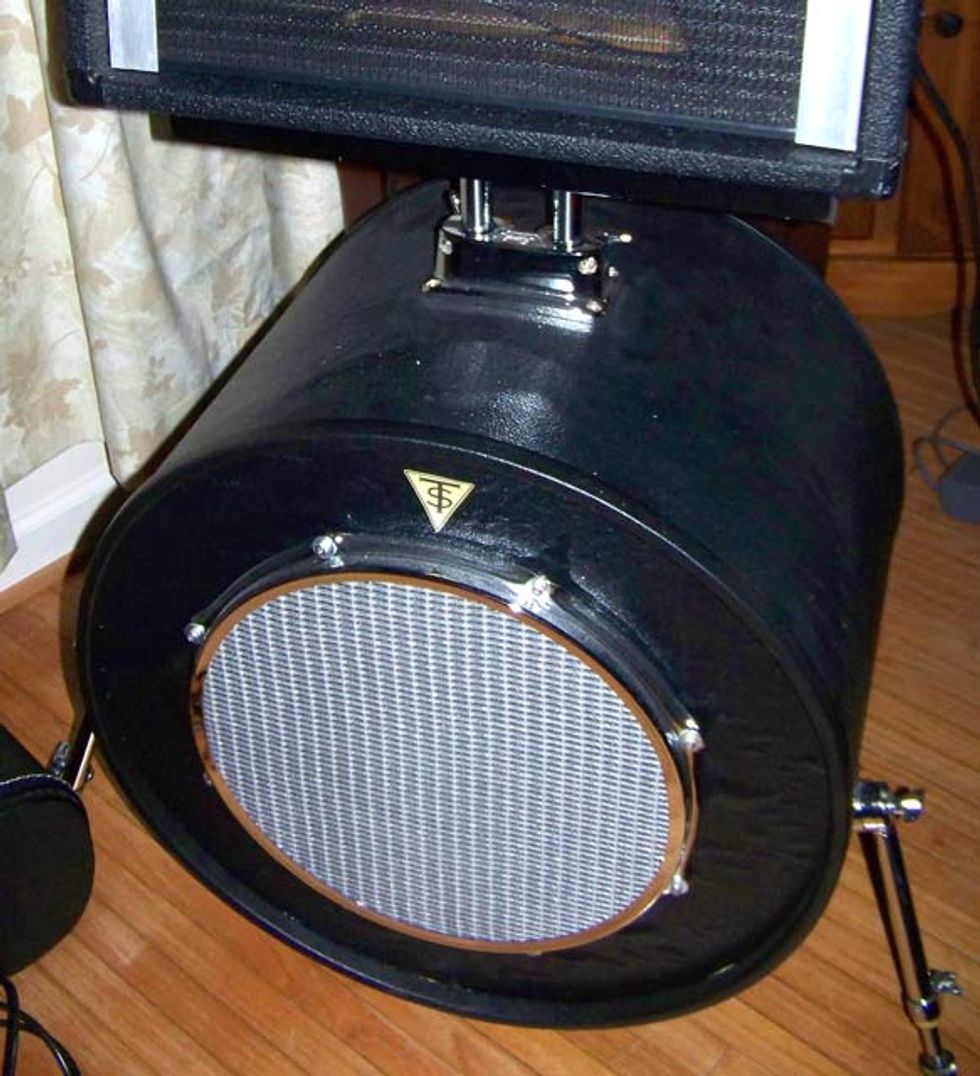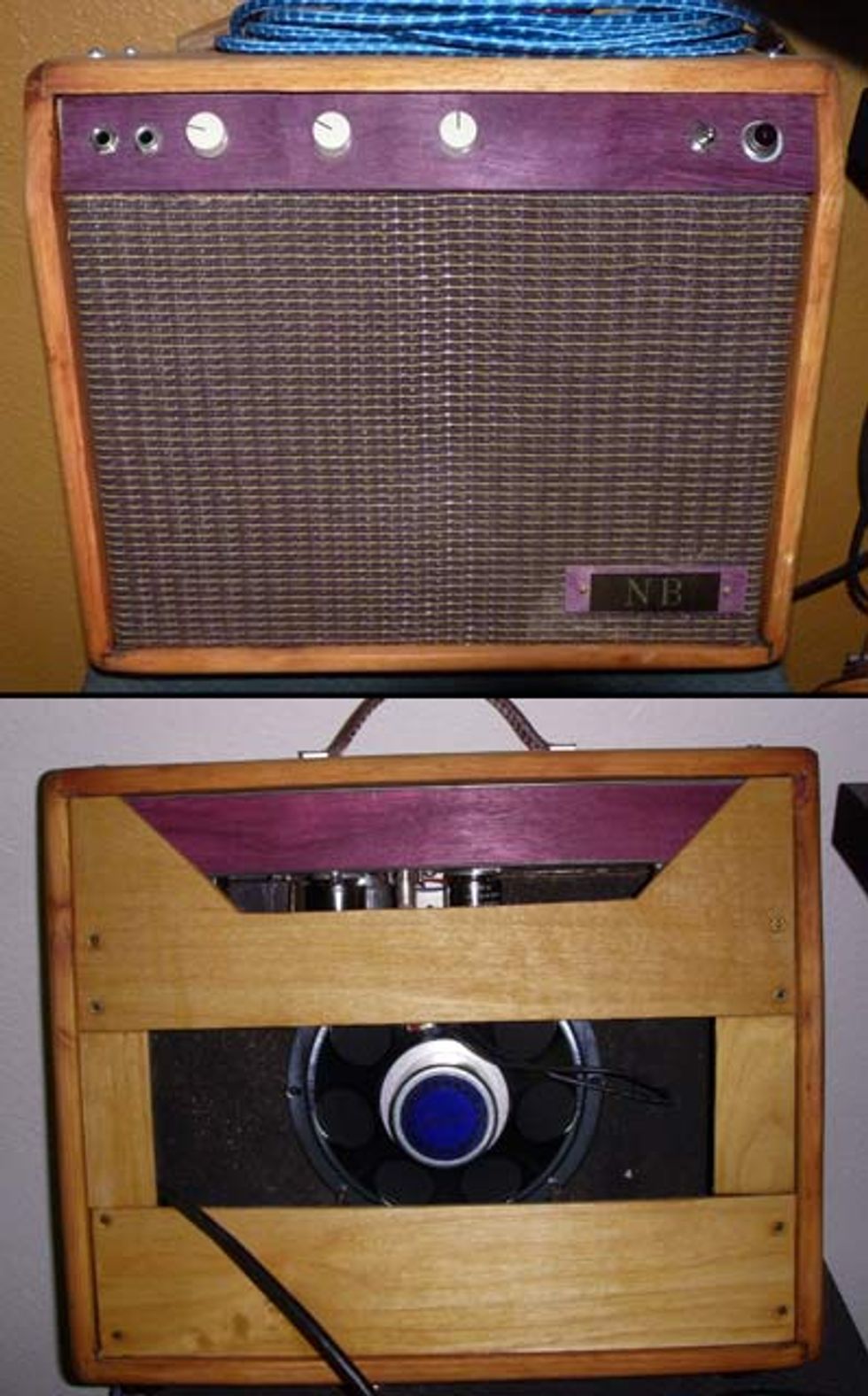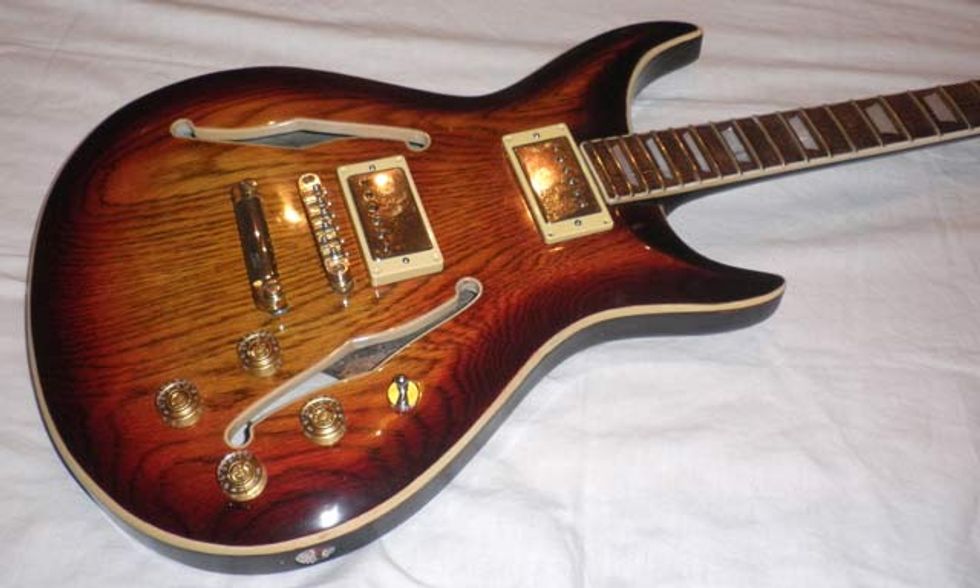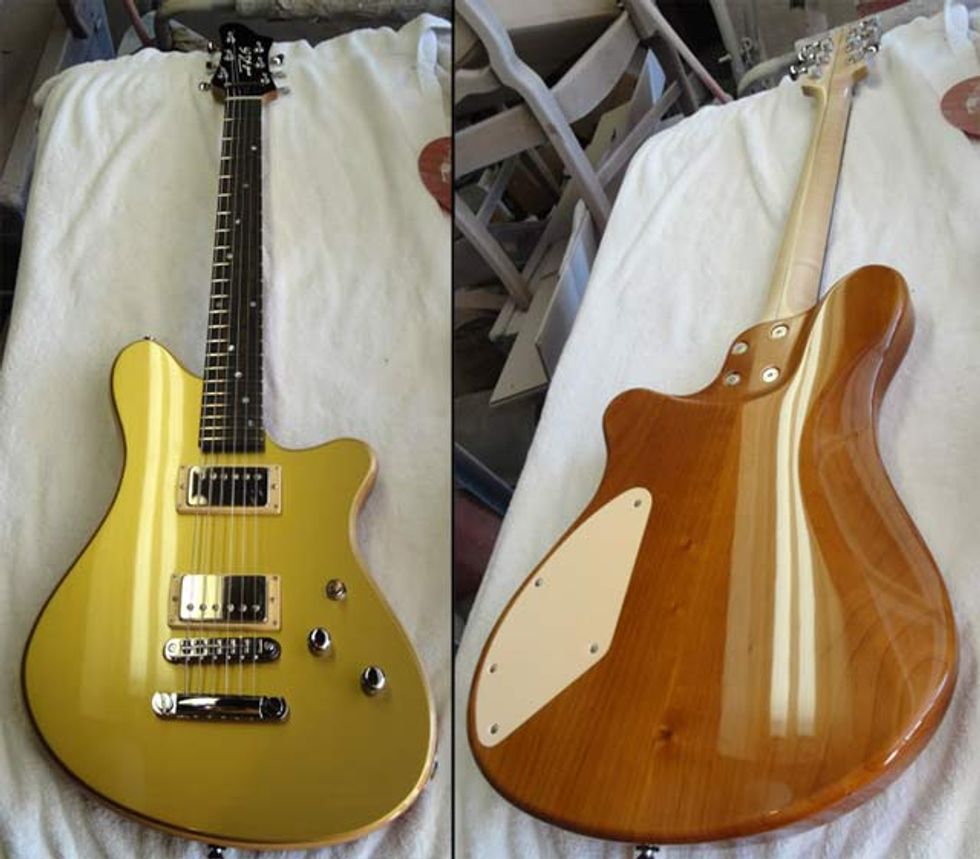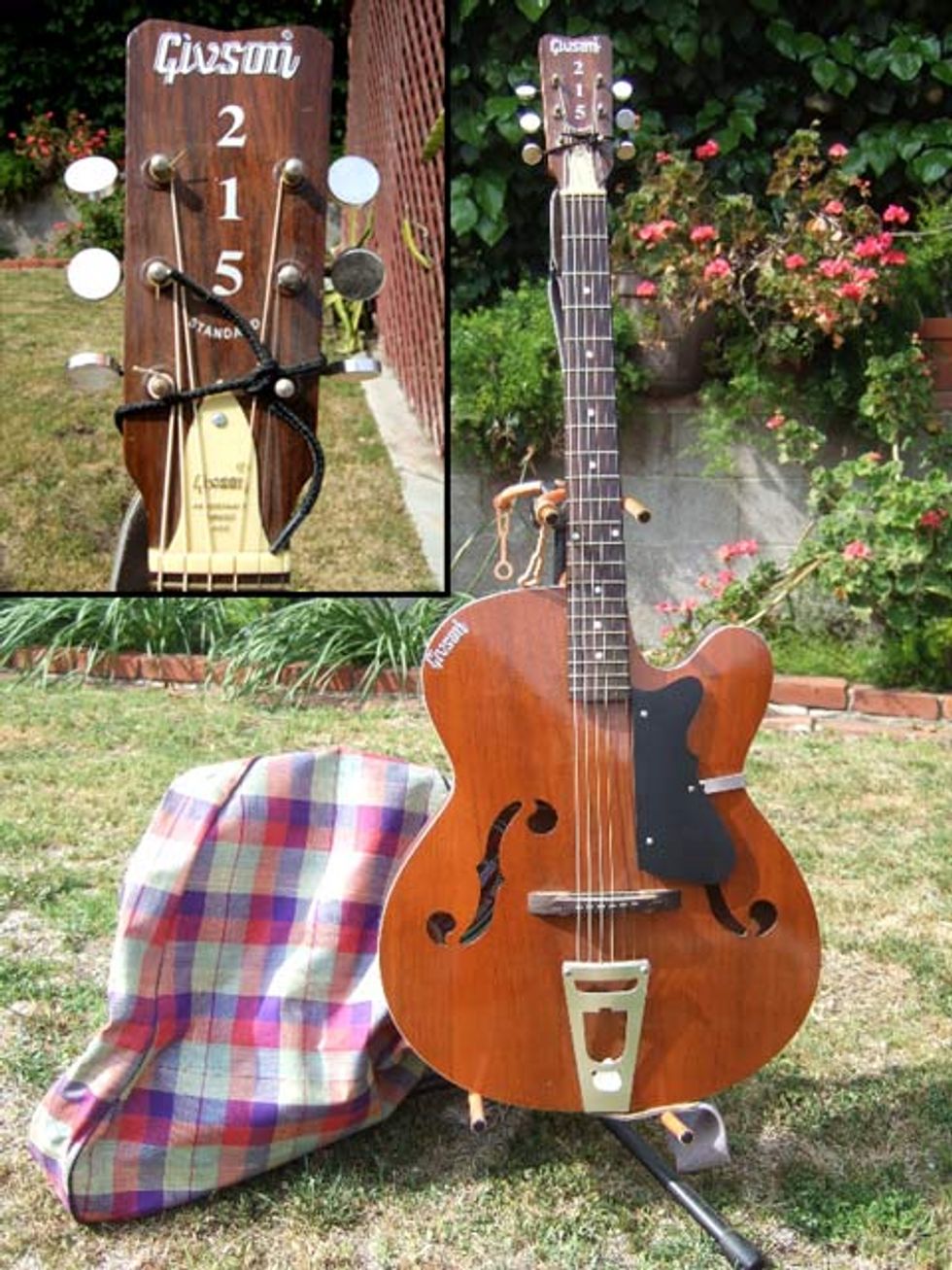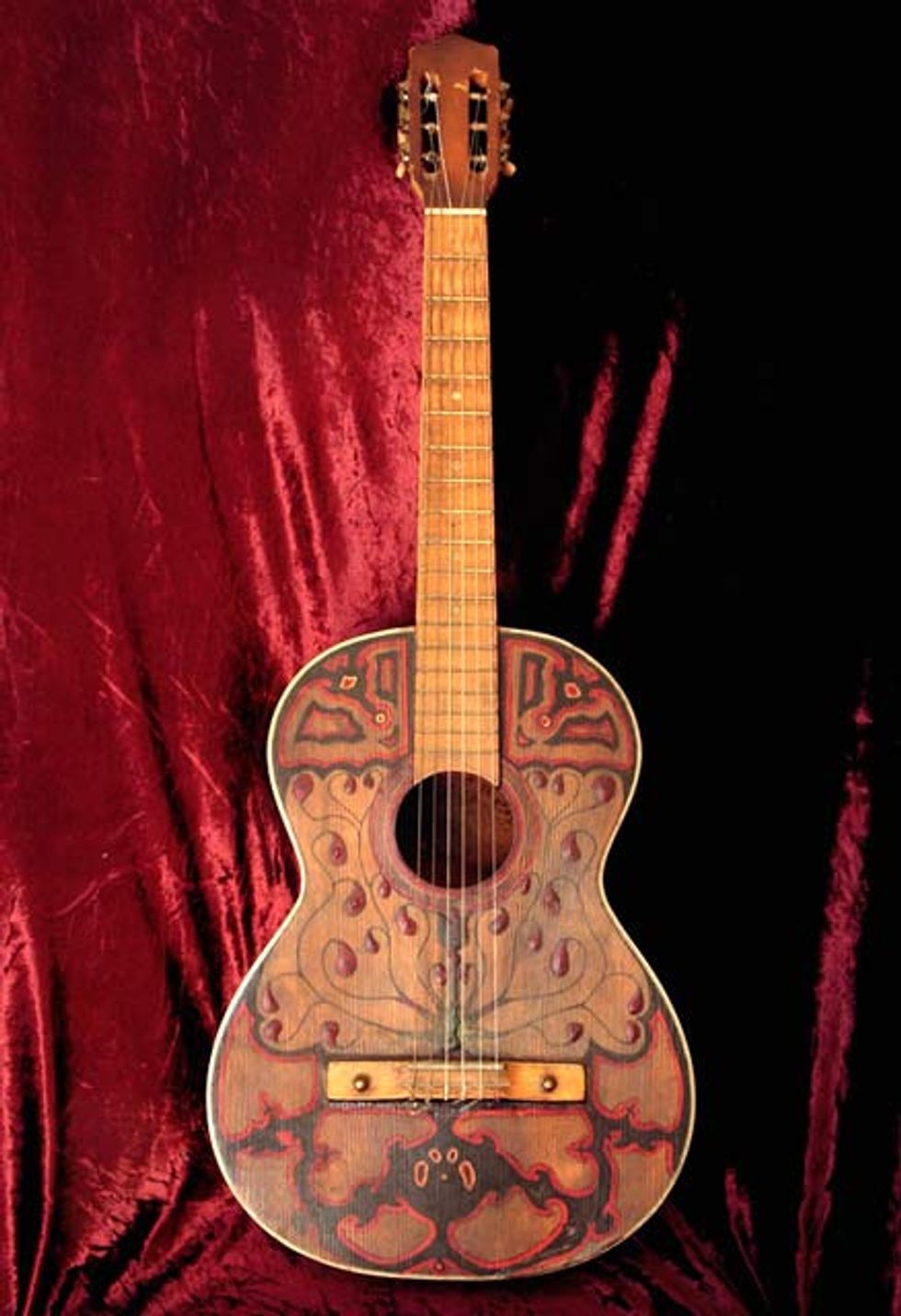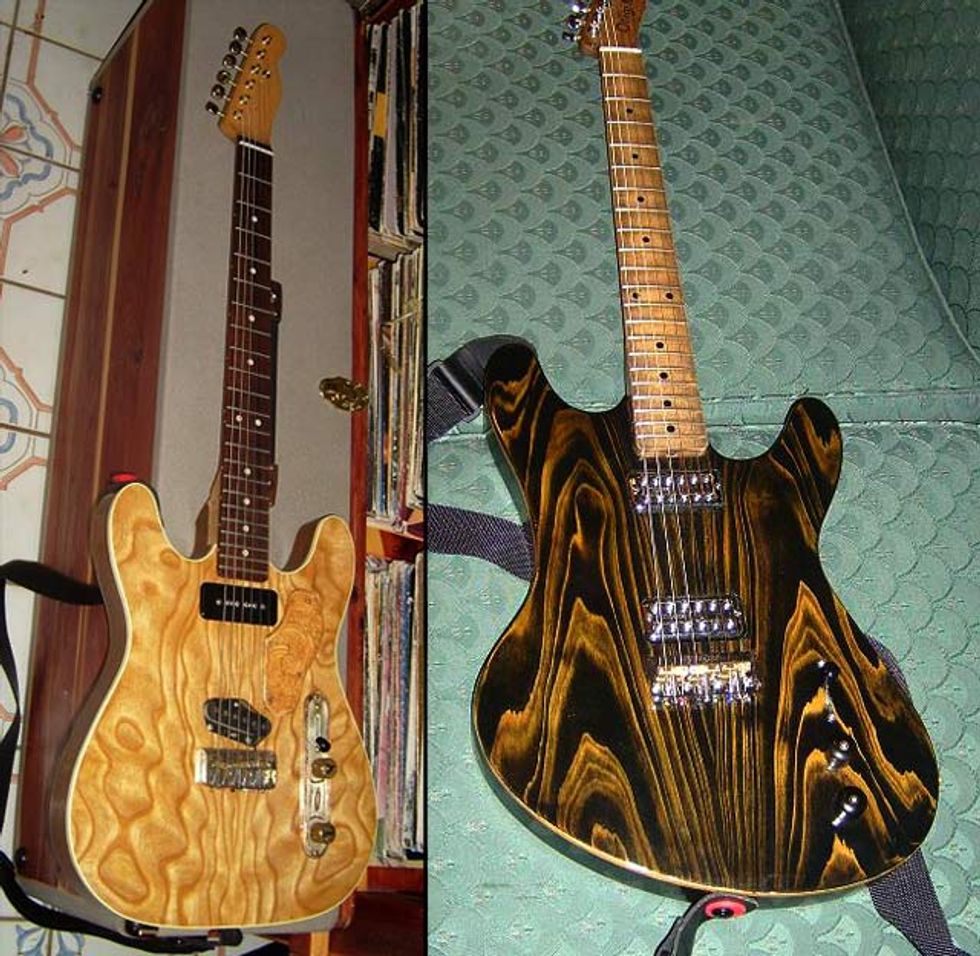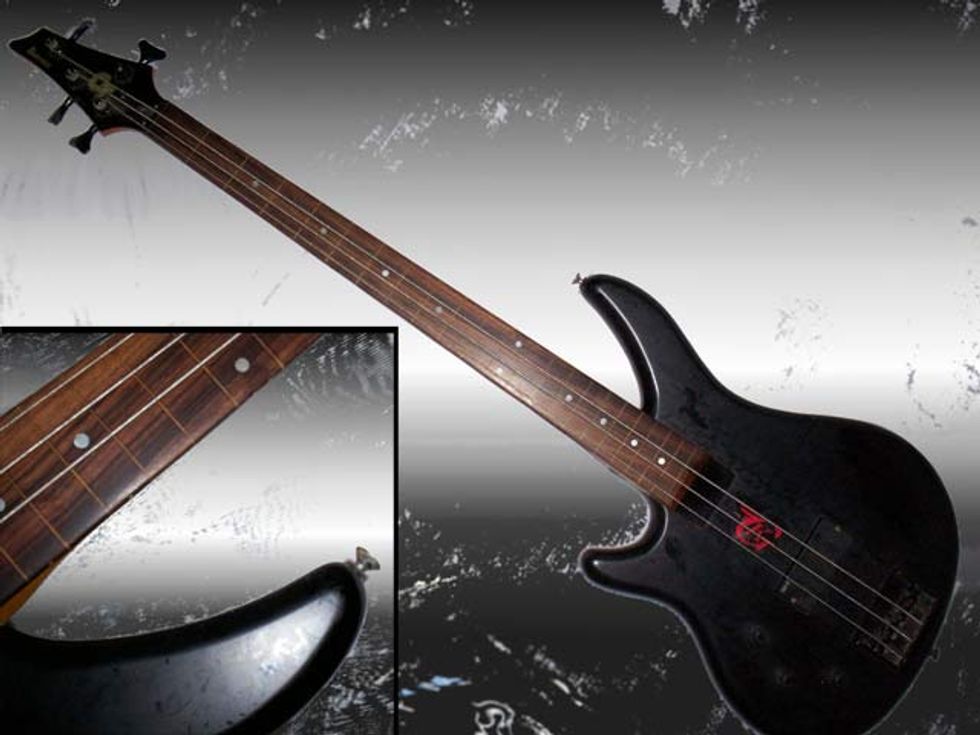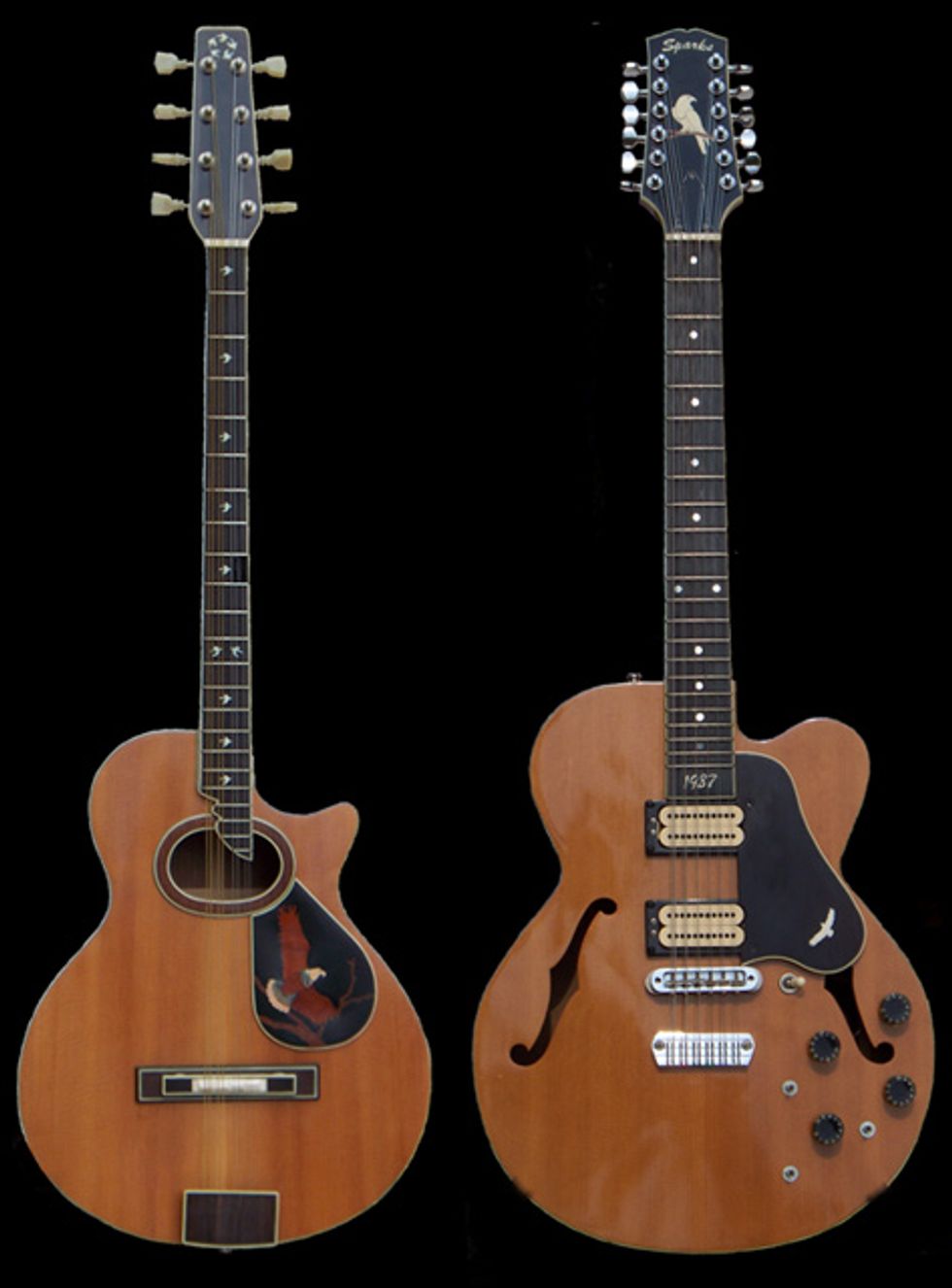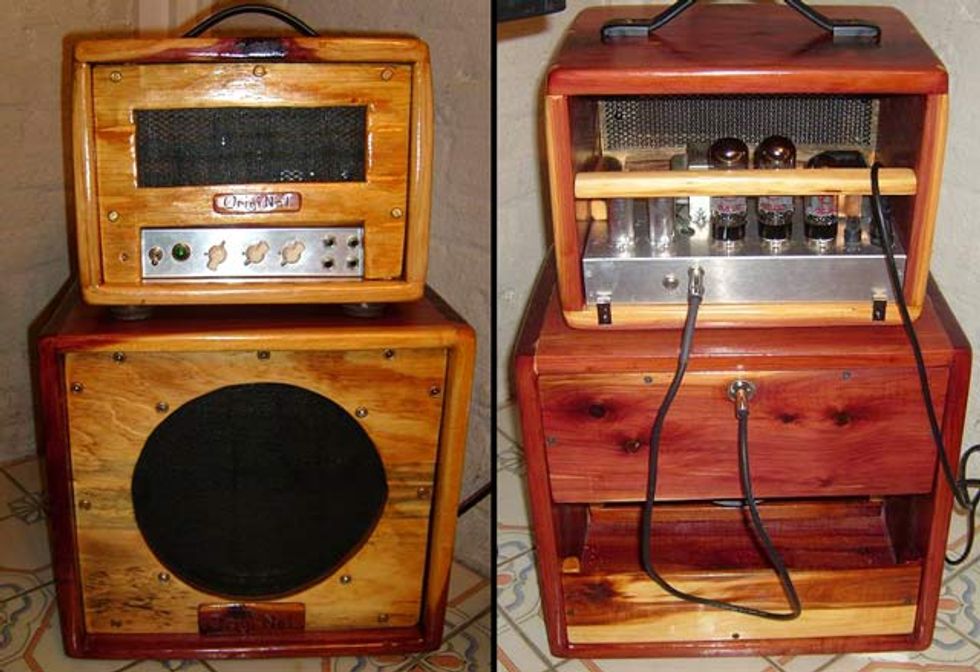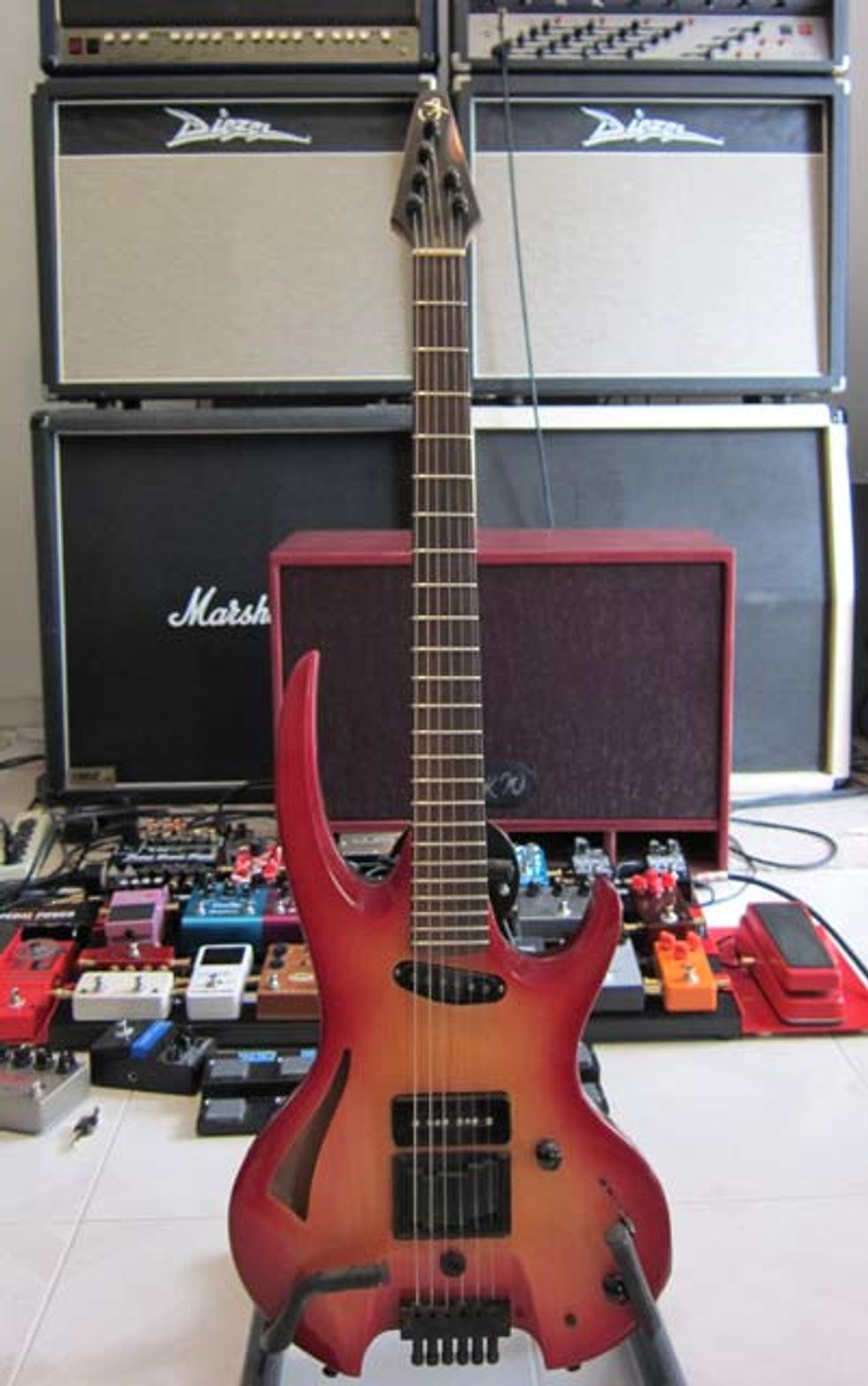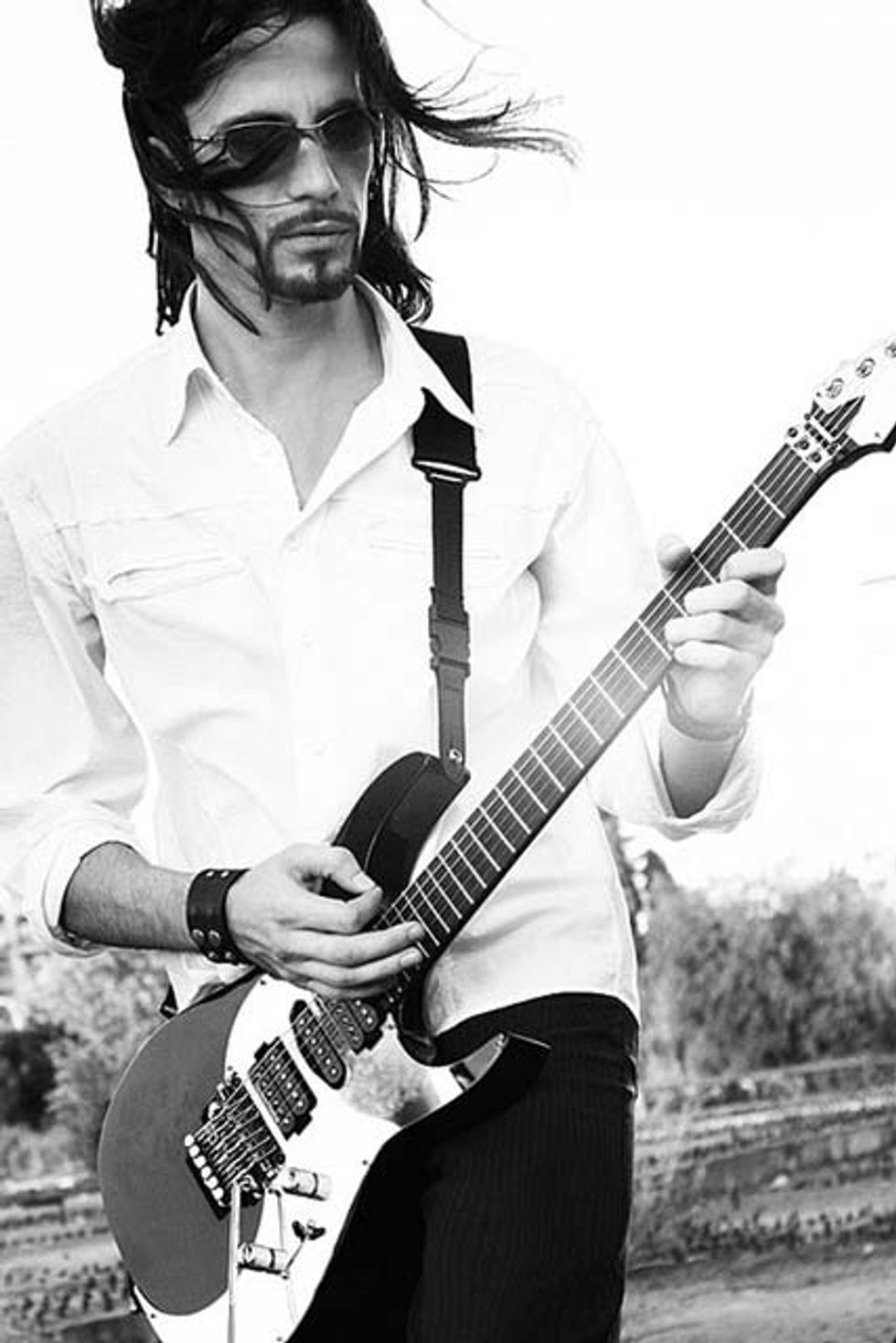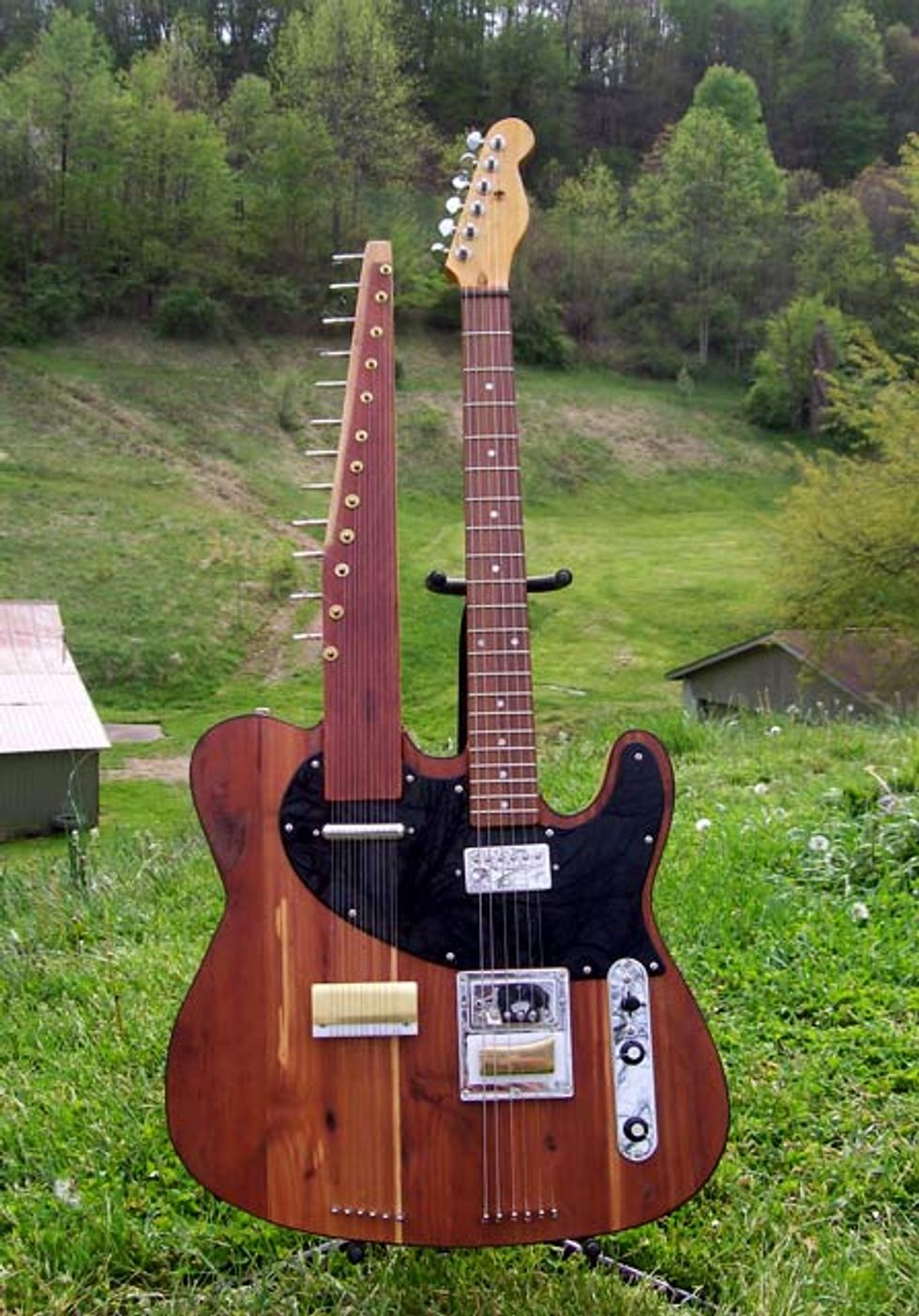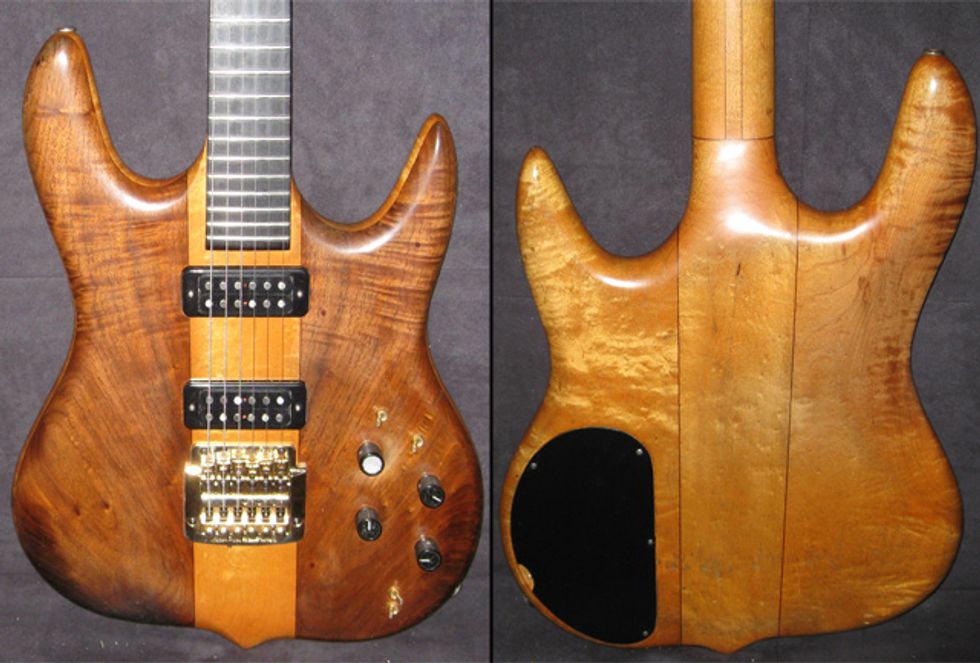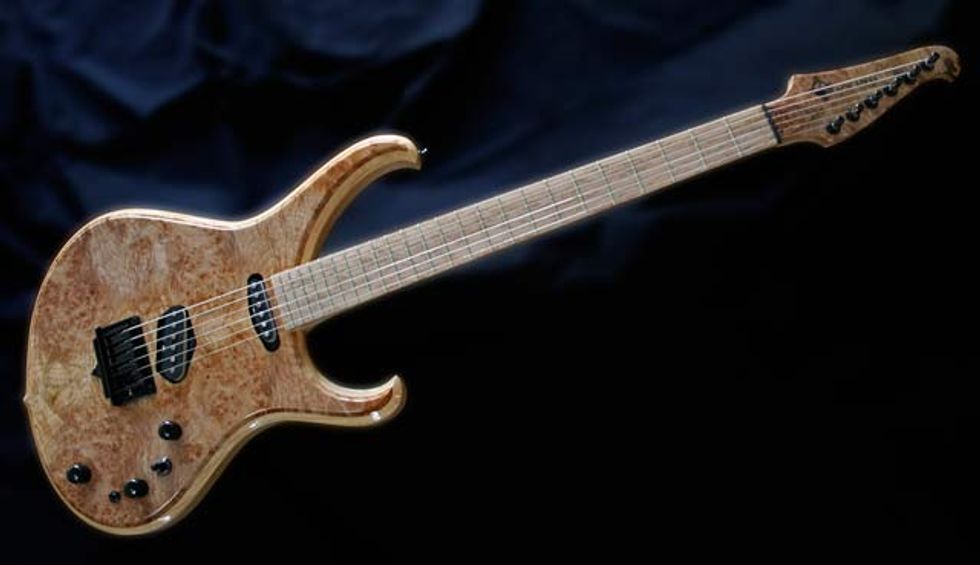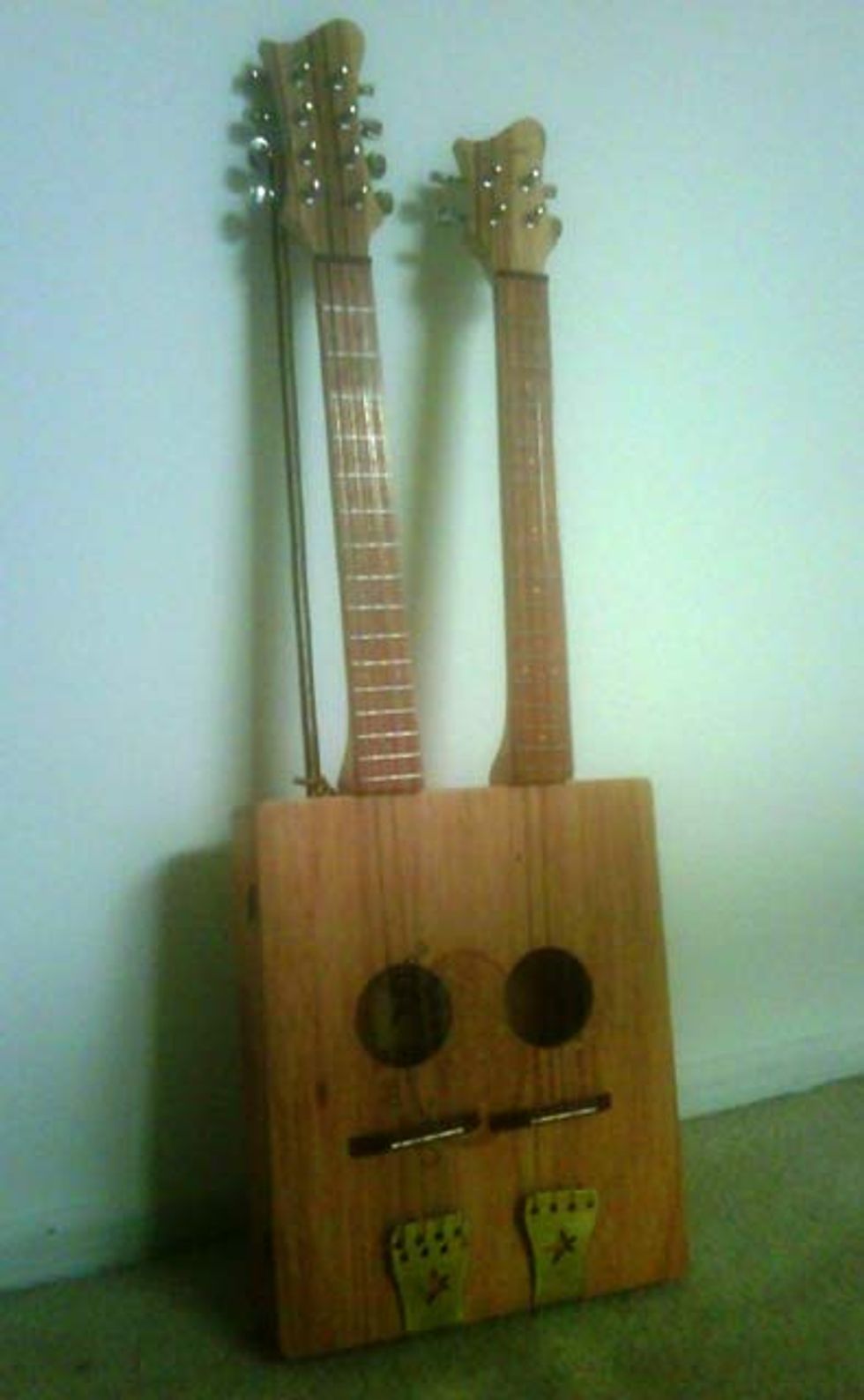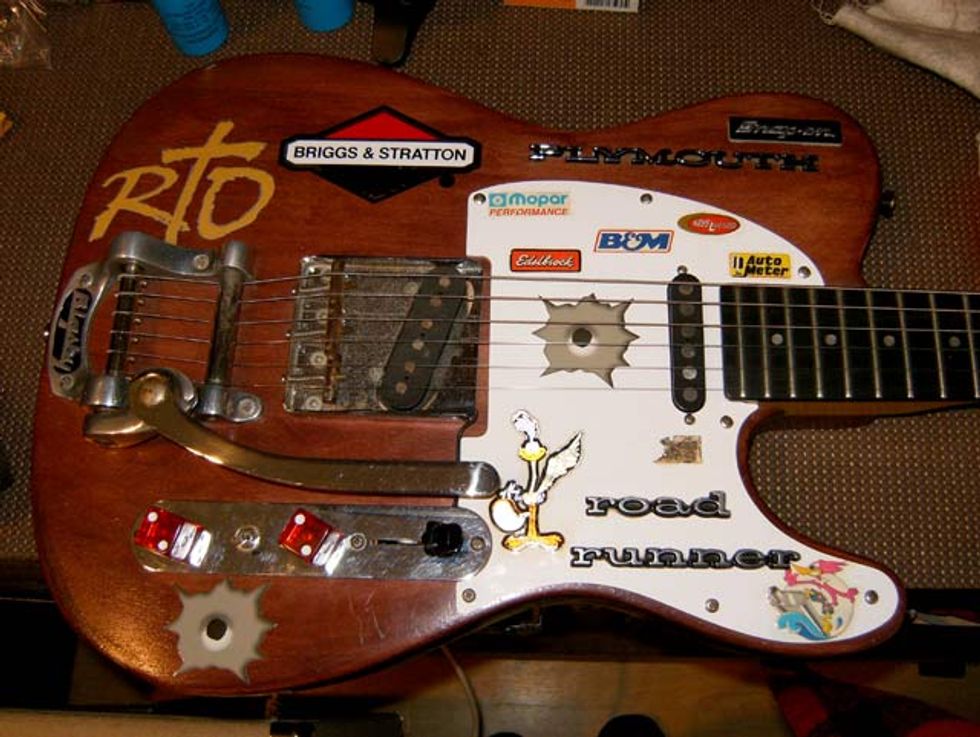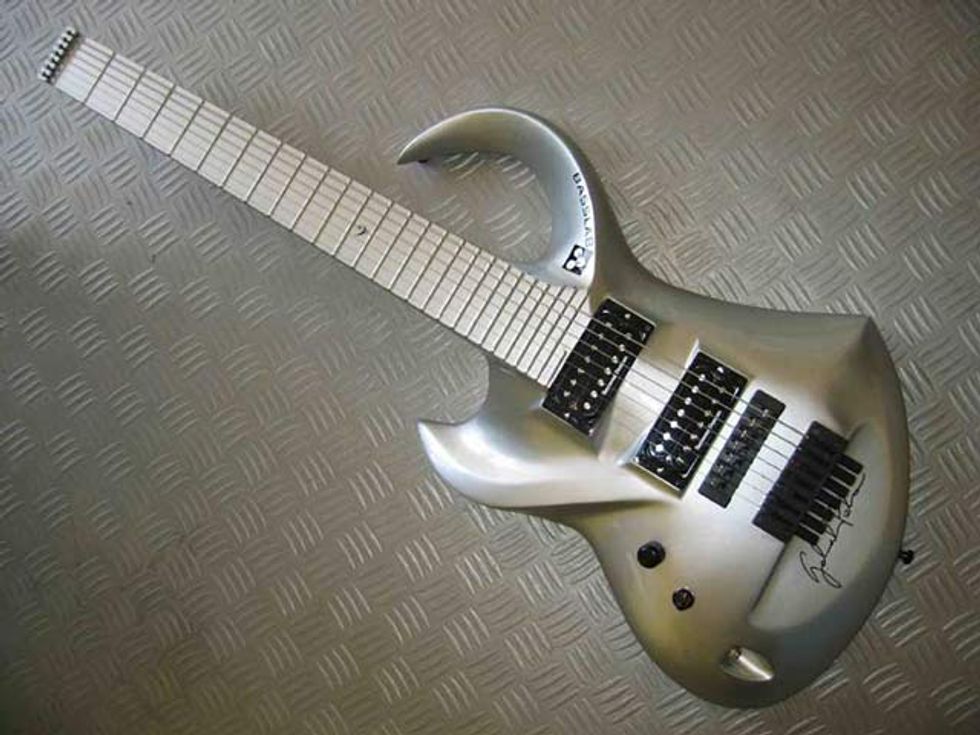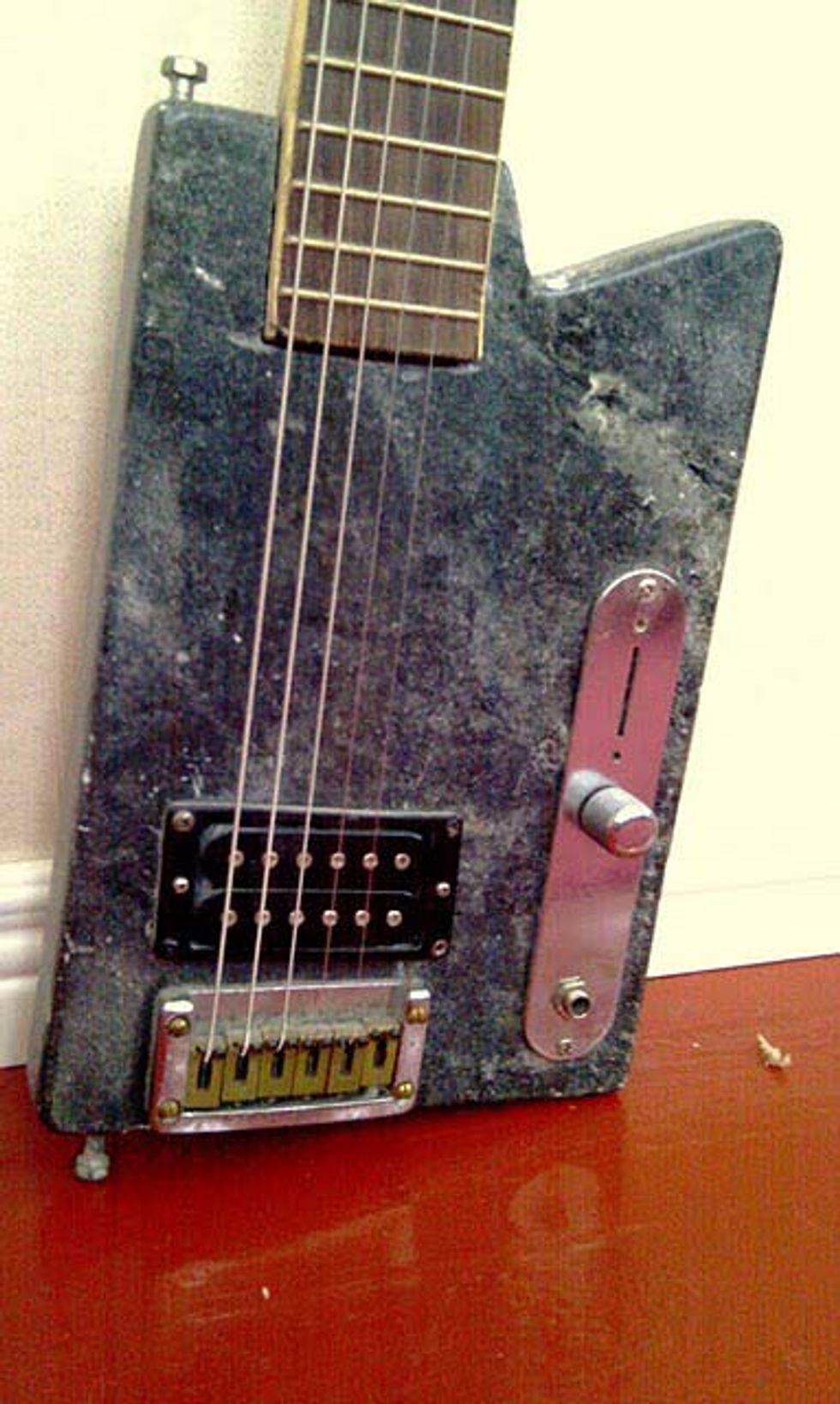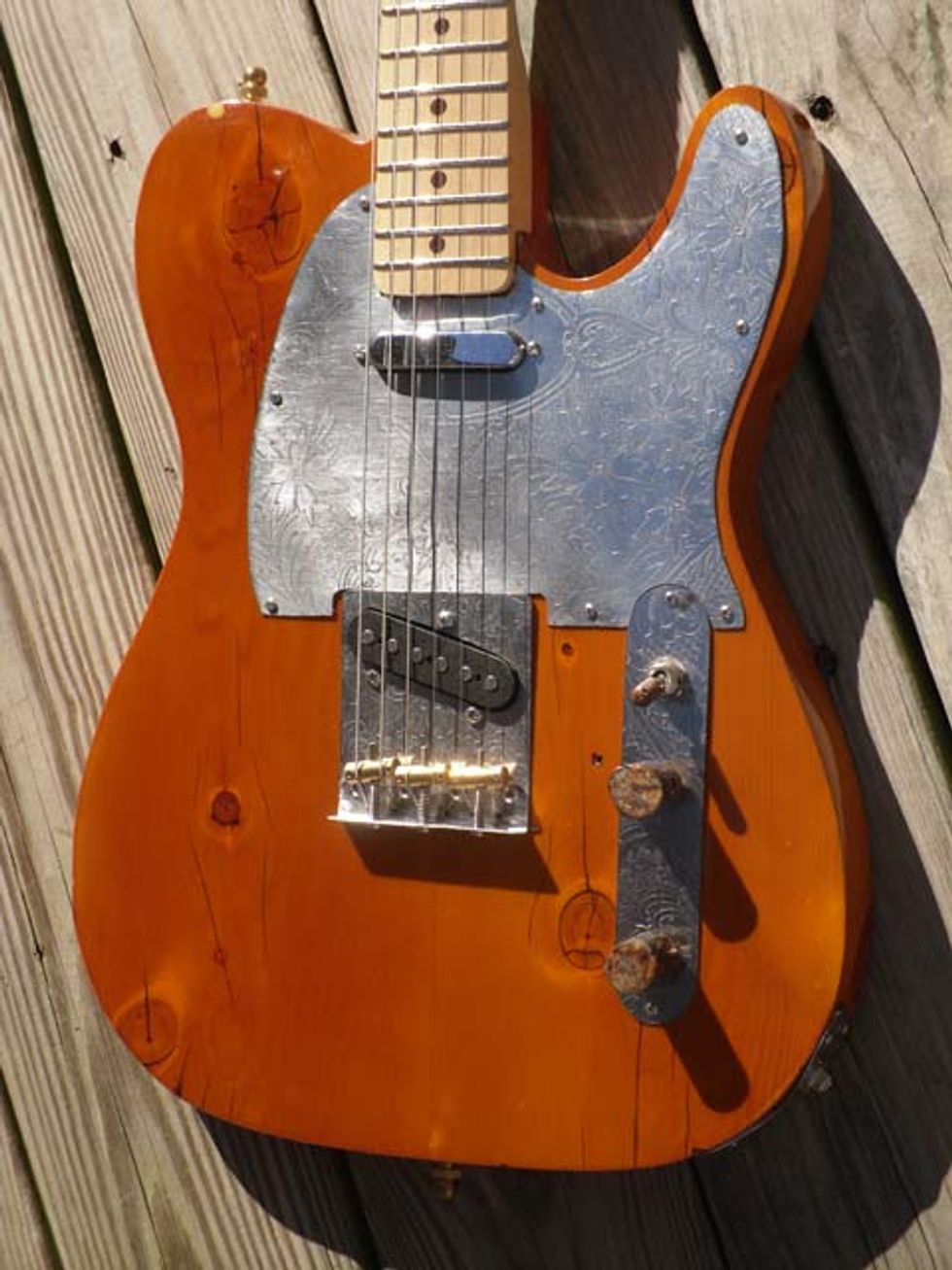 Have your own unique piece of gear? Send pictures and description to rebecca@premierguitar.com for inclusion in our next gallery! Click here to check out Unique Instruments I.