GALLERY: Reader's Hot Rods
From pickups to paint jobs, we collect the coolest mods for our latest PG reader gallery.
This was Bernardo Egito Amarante's first Strat. He was about to sell it when he got the idea to take three Korean pups from an ESP/LTD and install them into the Strat—along with lots of beer bottle caps, which he says he hammered into the guitar's body. "No screwdriver work there, just pure violence," Amarante says. "I also cut a big part of the pickguard to make a frankenstrat-like style (you know, Van Halen's old axe) and added an on/off switch next to the volume knob (which was the only knob installed). A few weeks ago, I added some patches and a guitar jack to hold my picks. Here's the crazy result."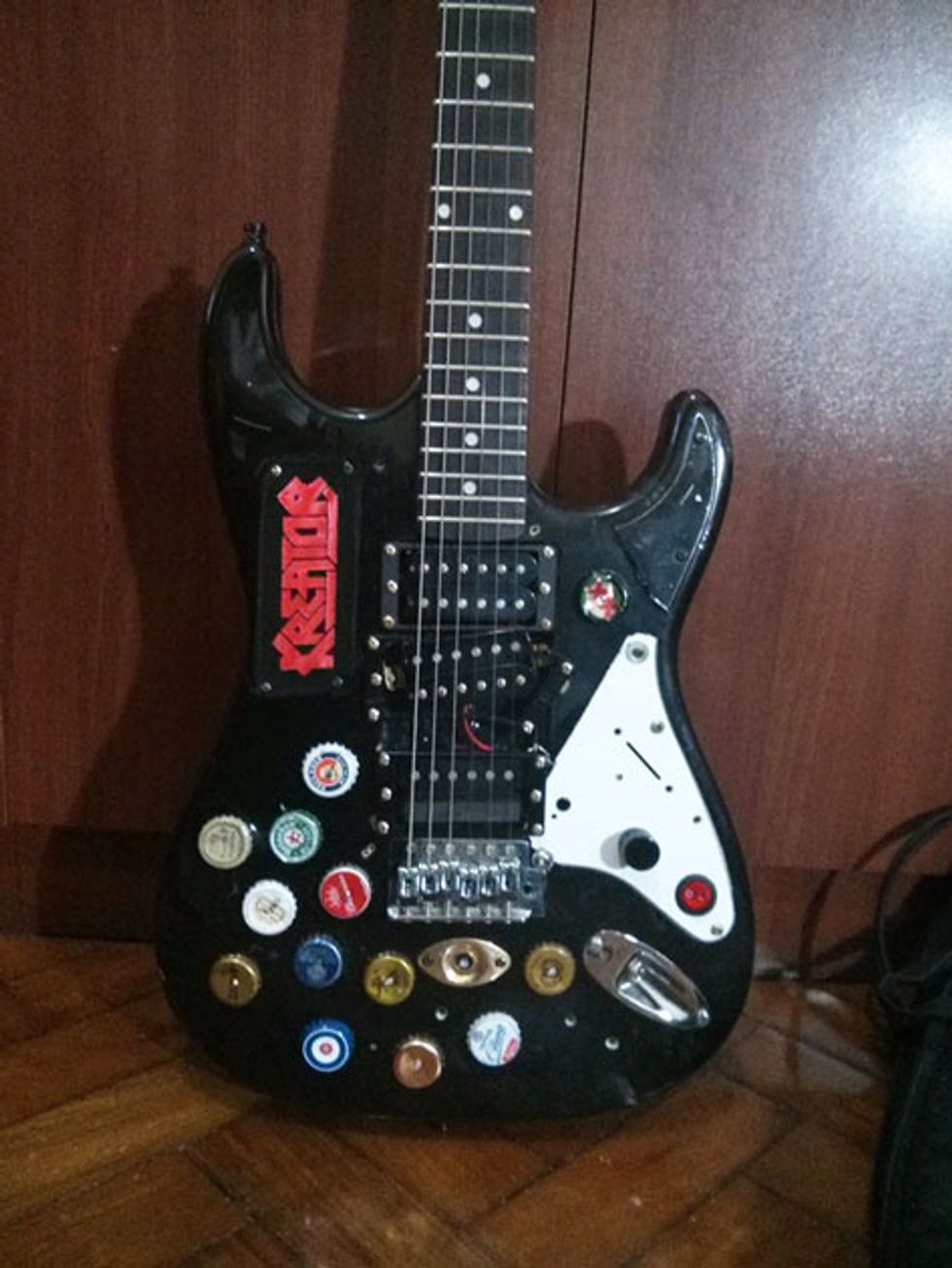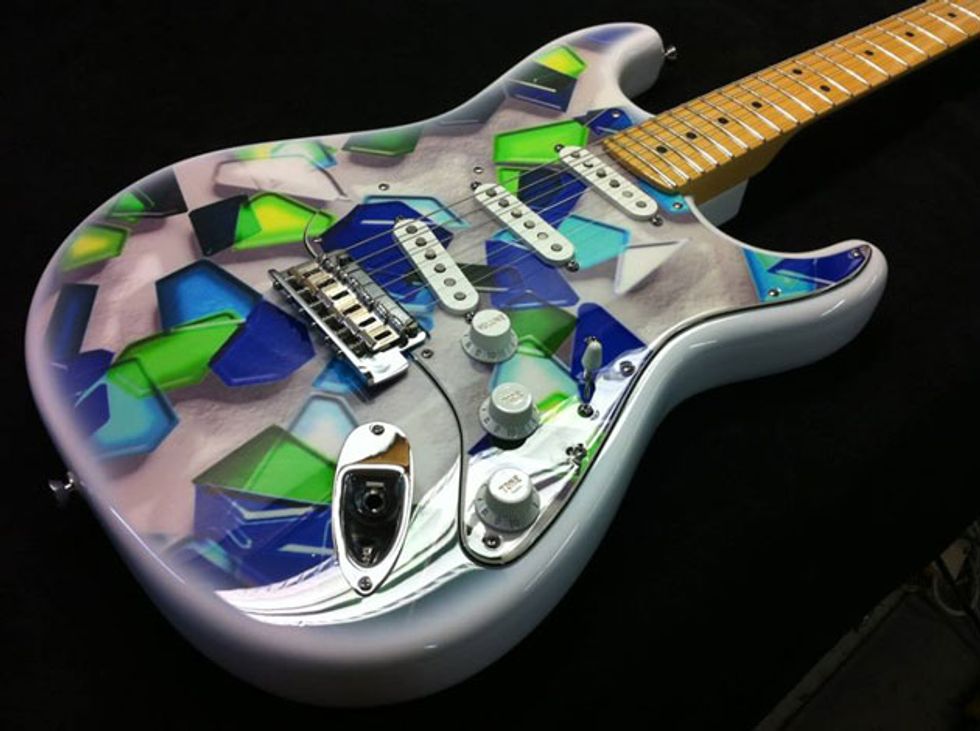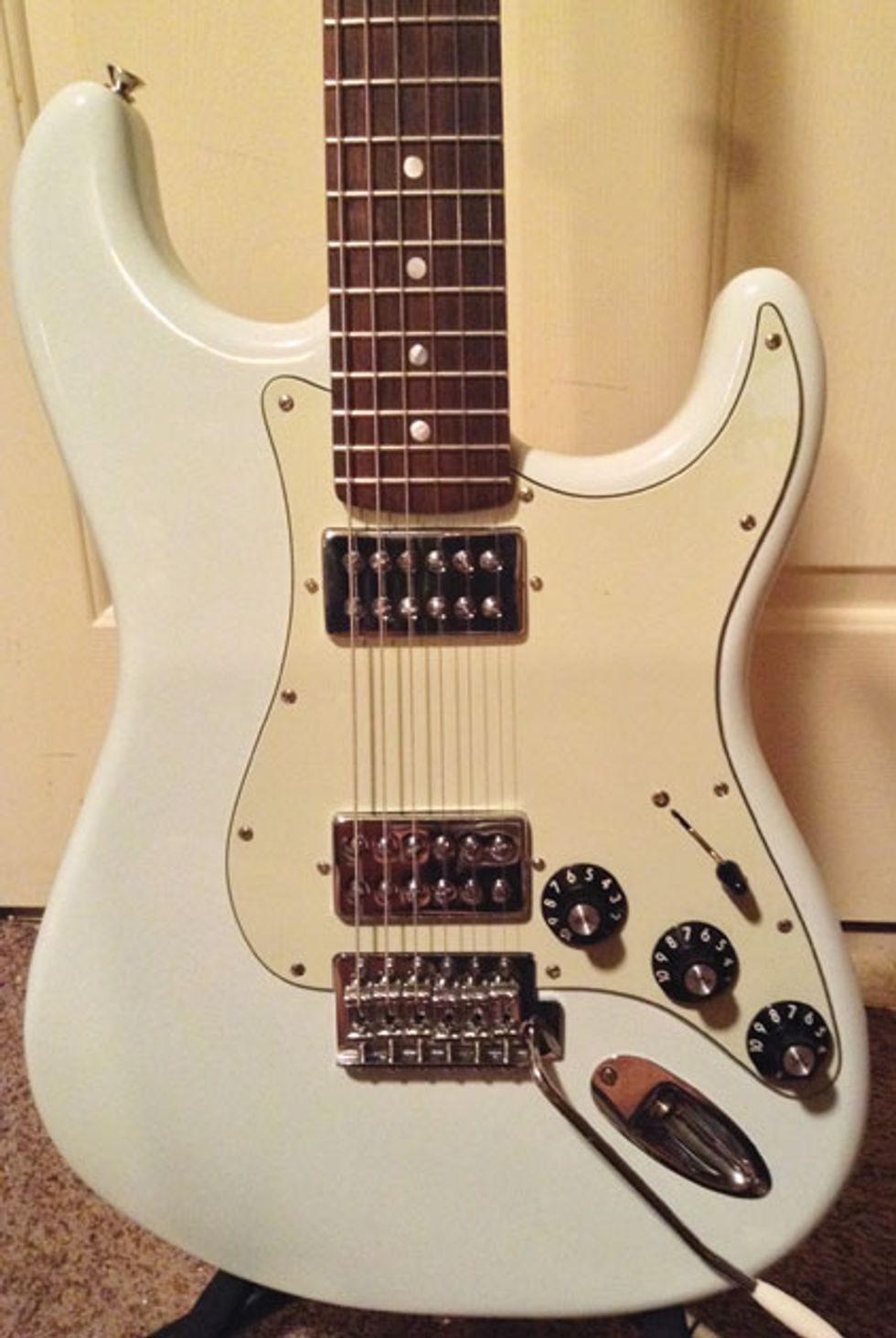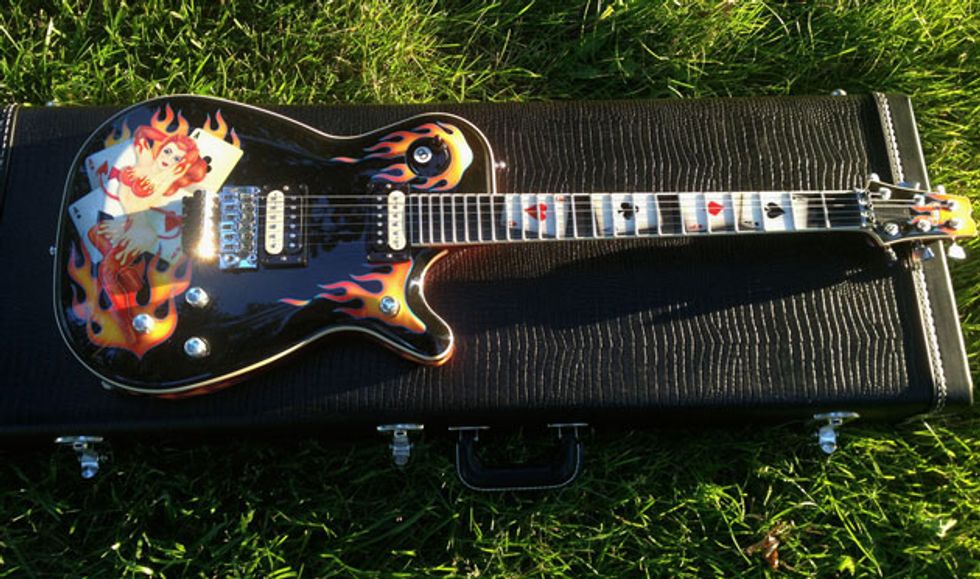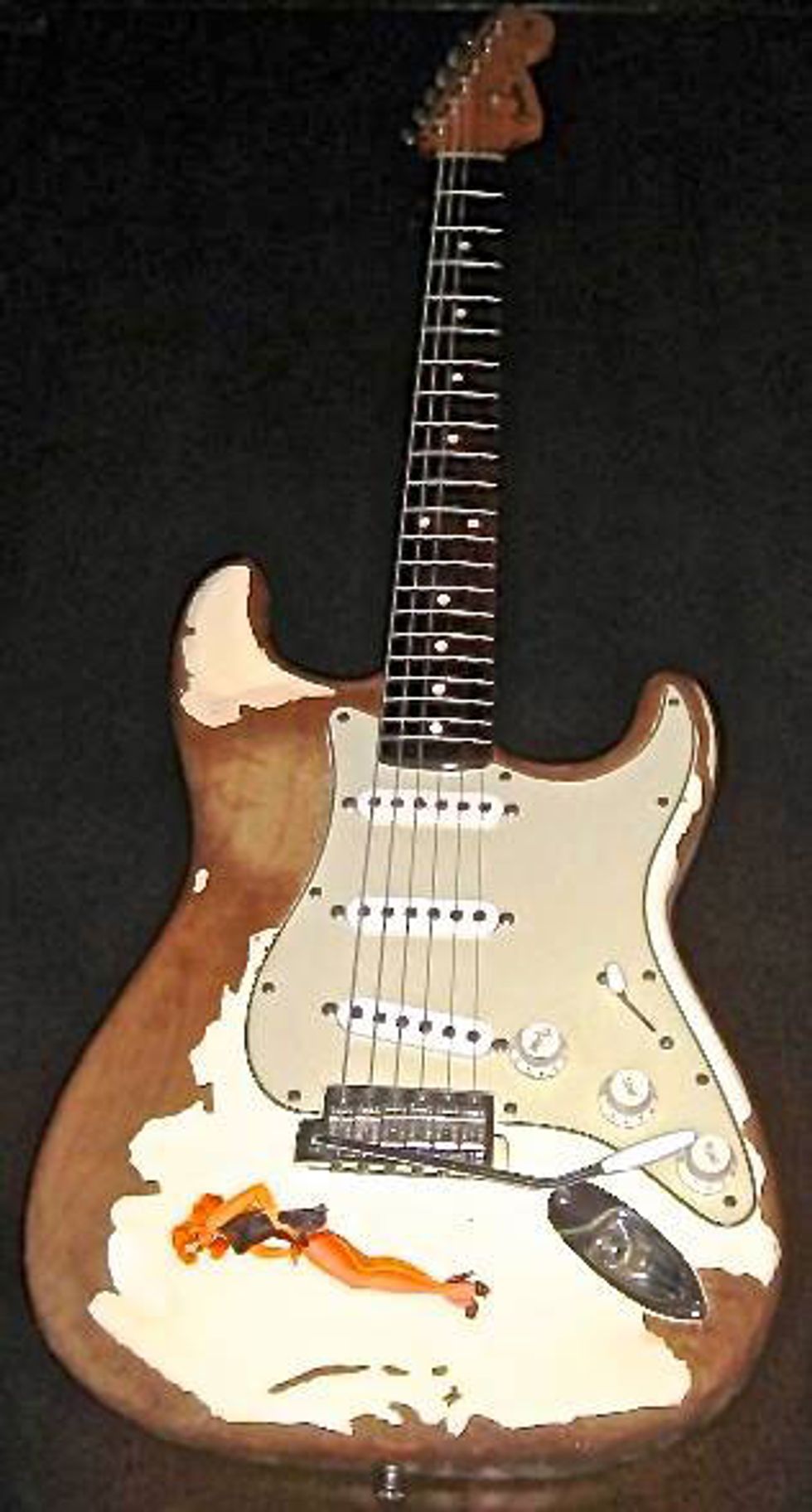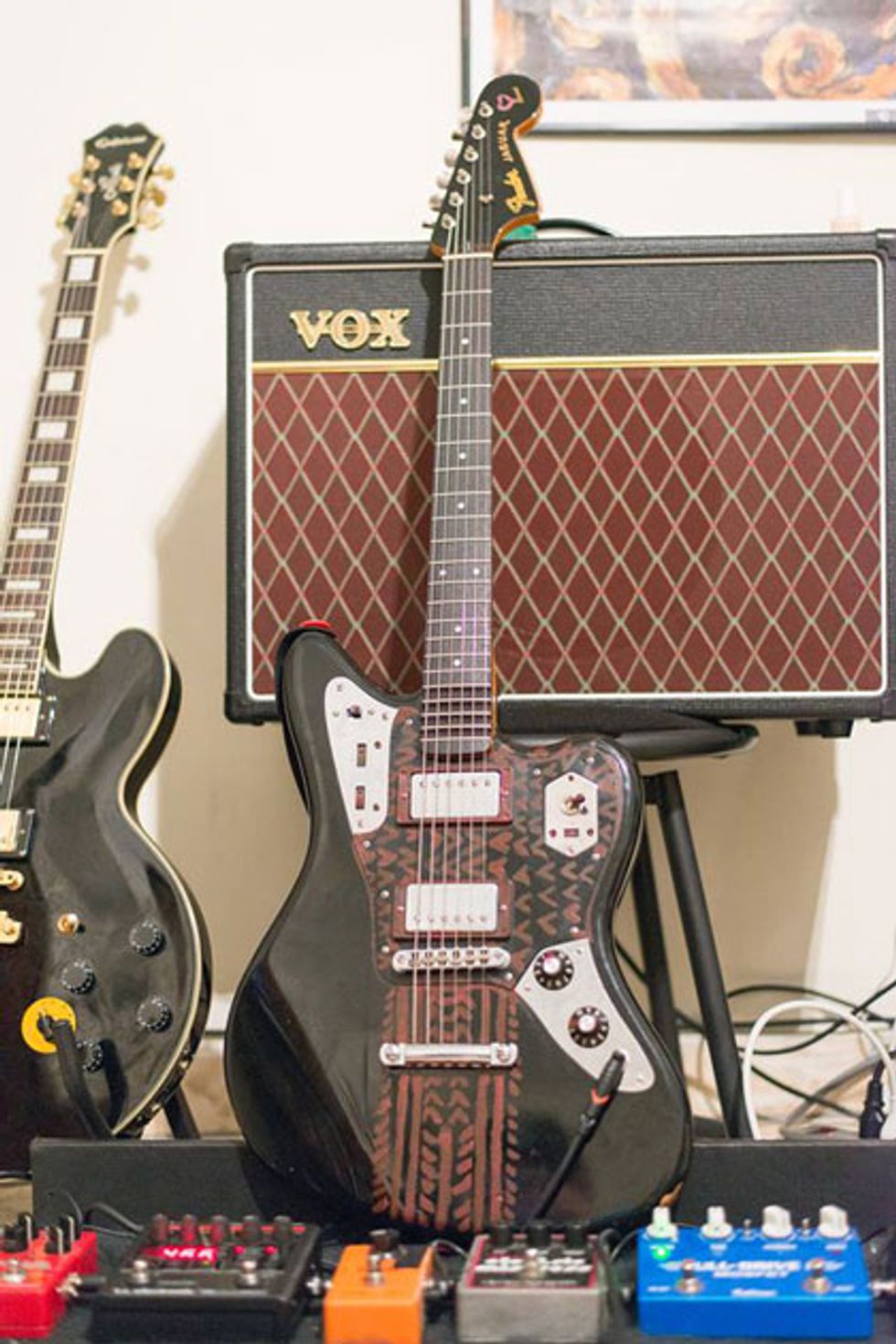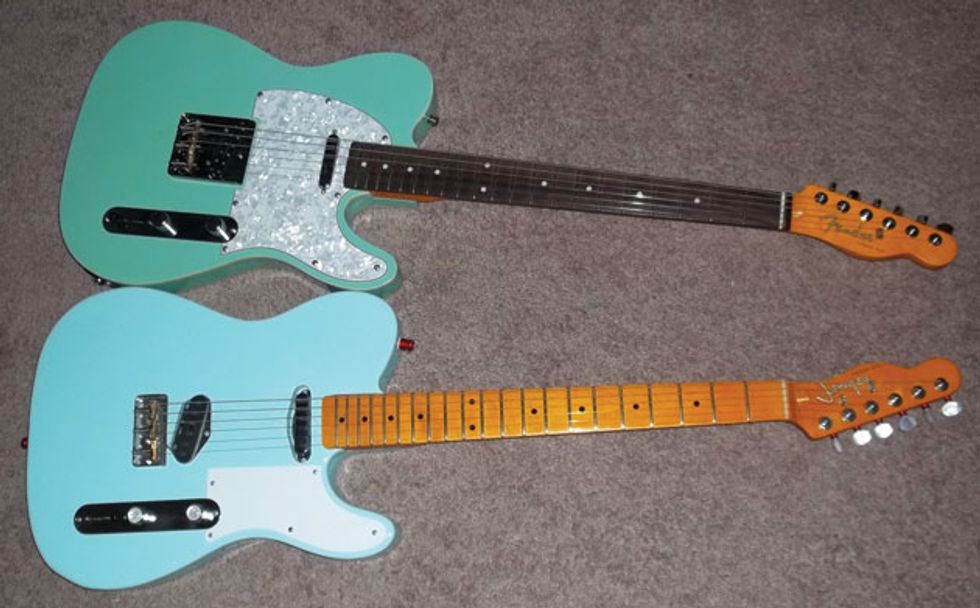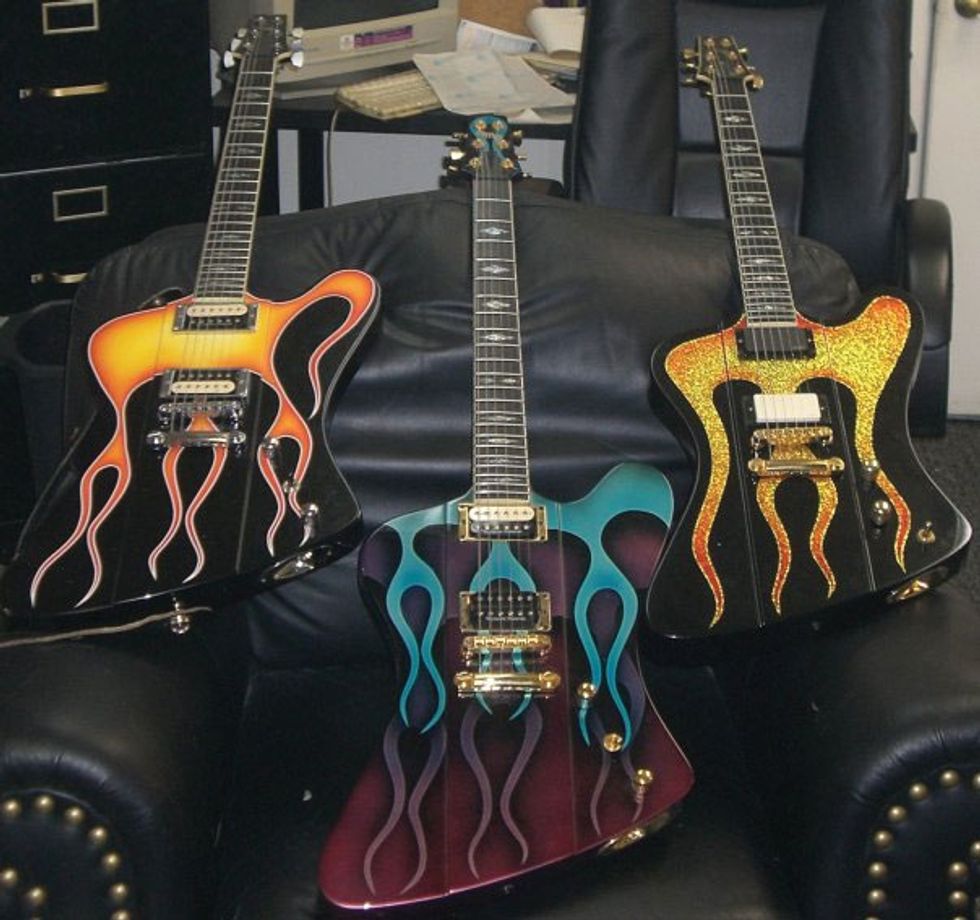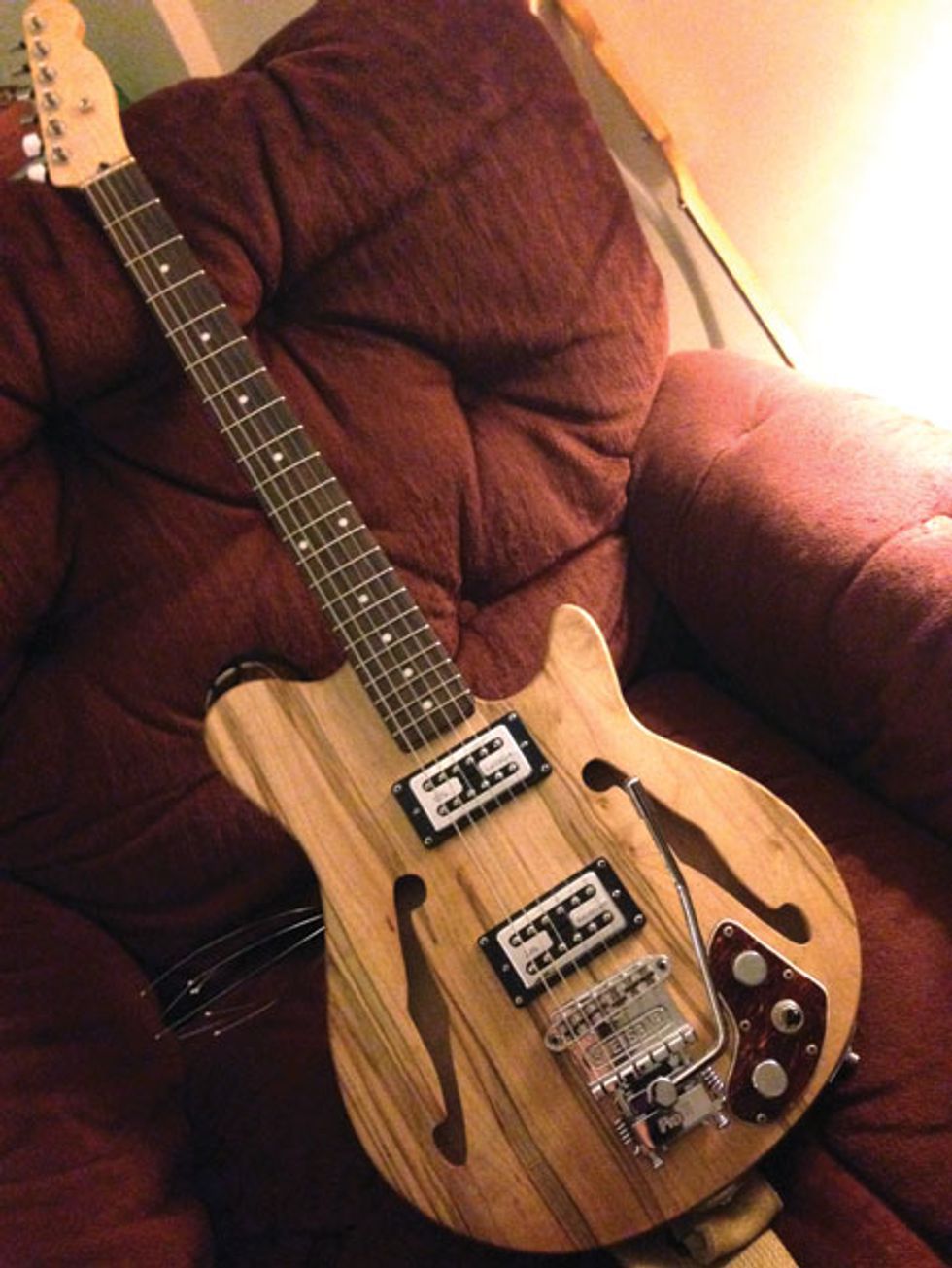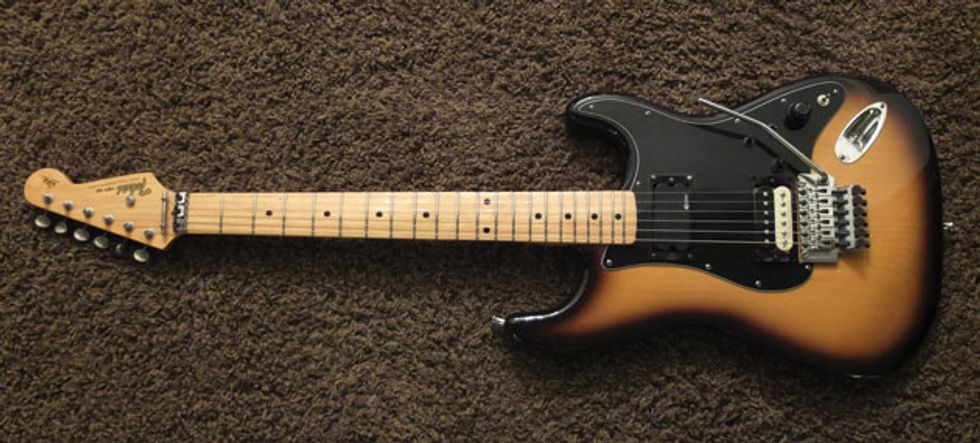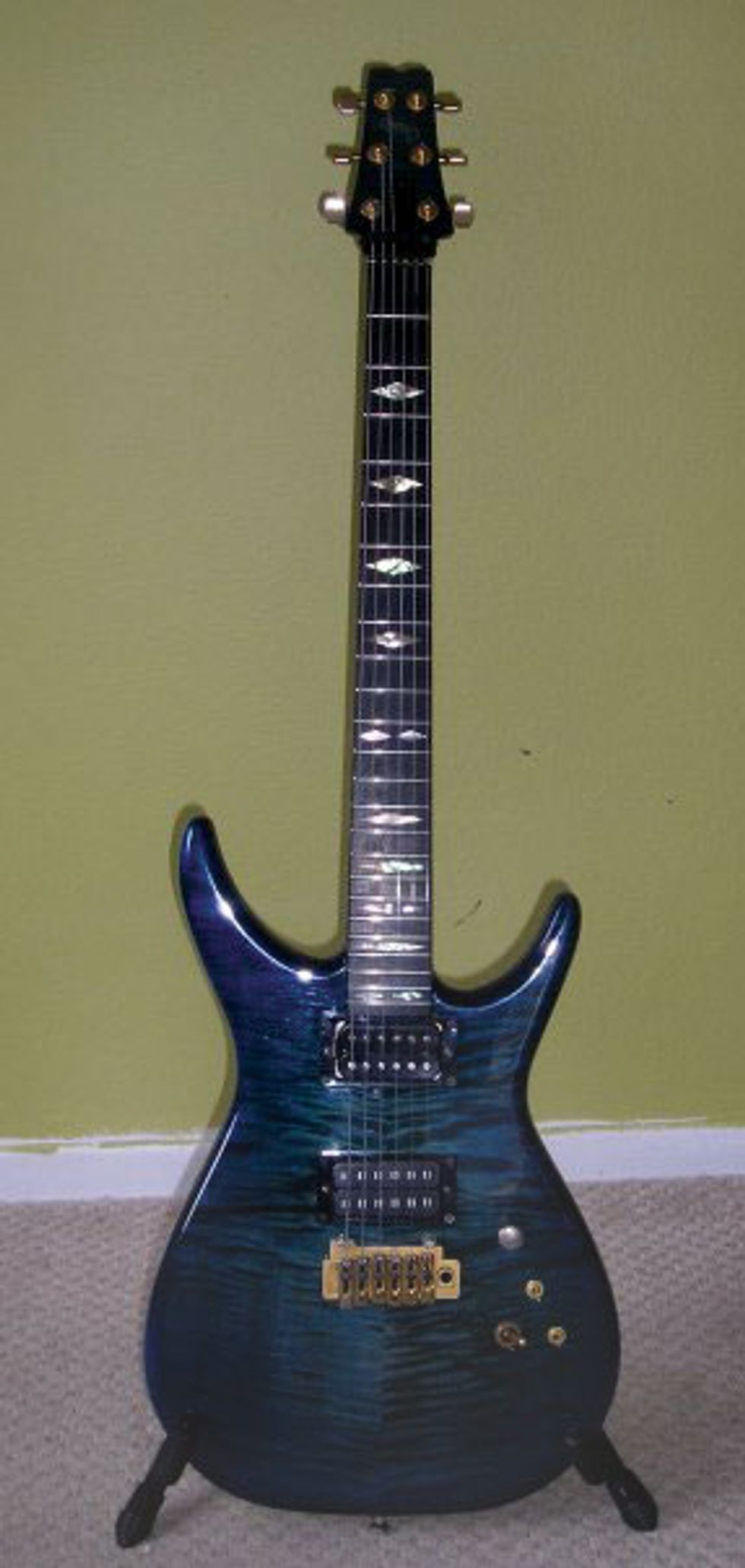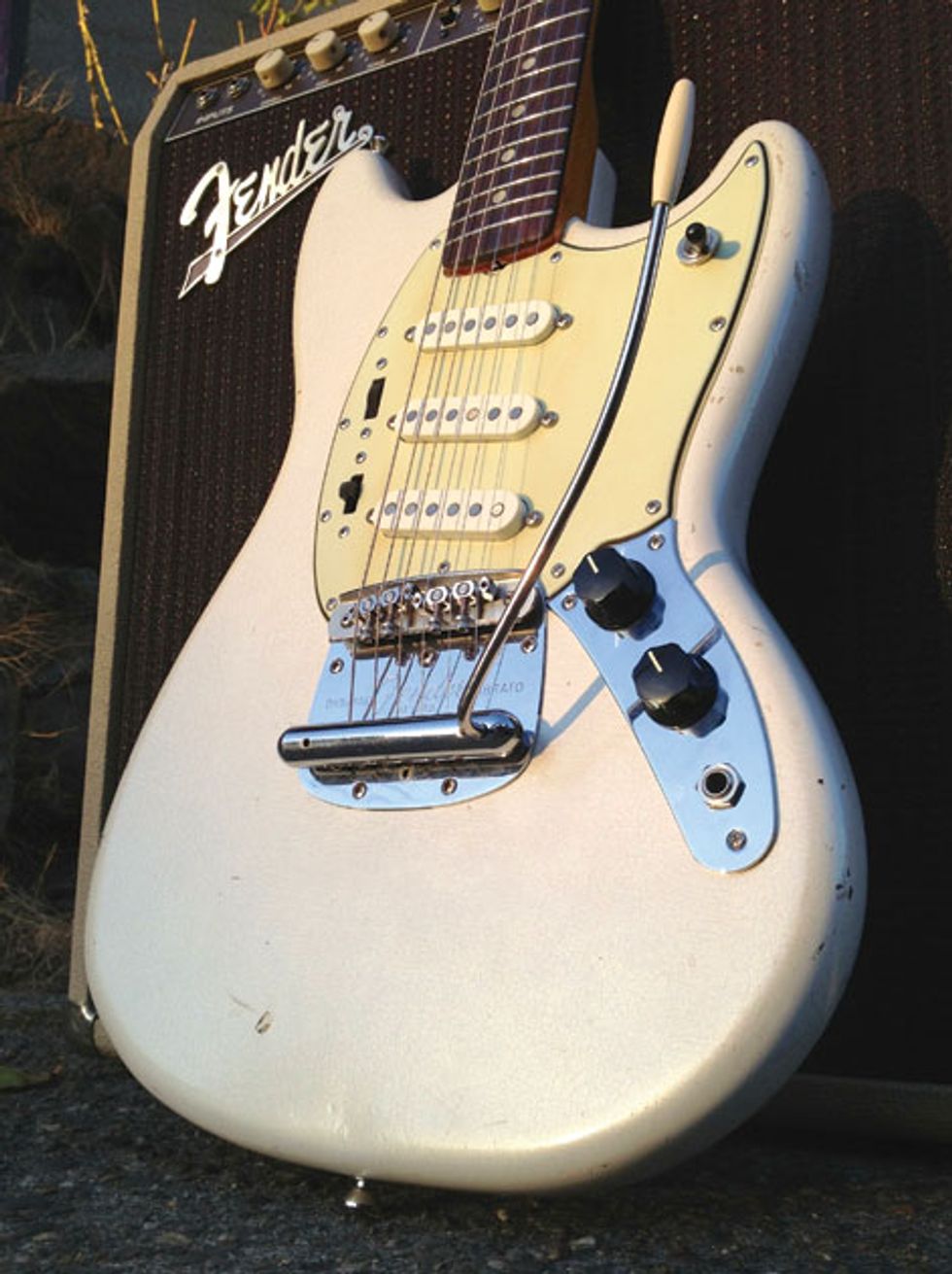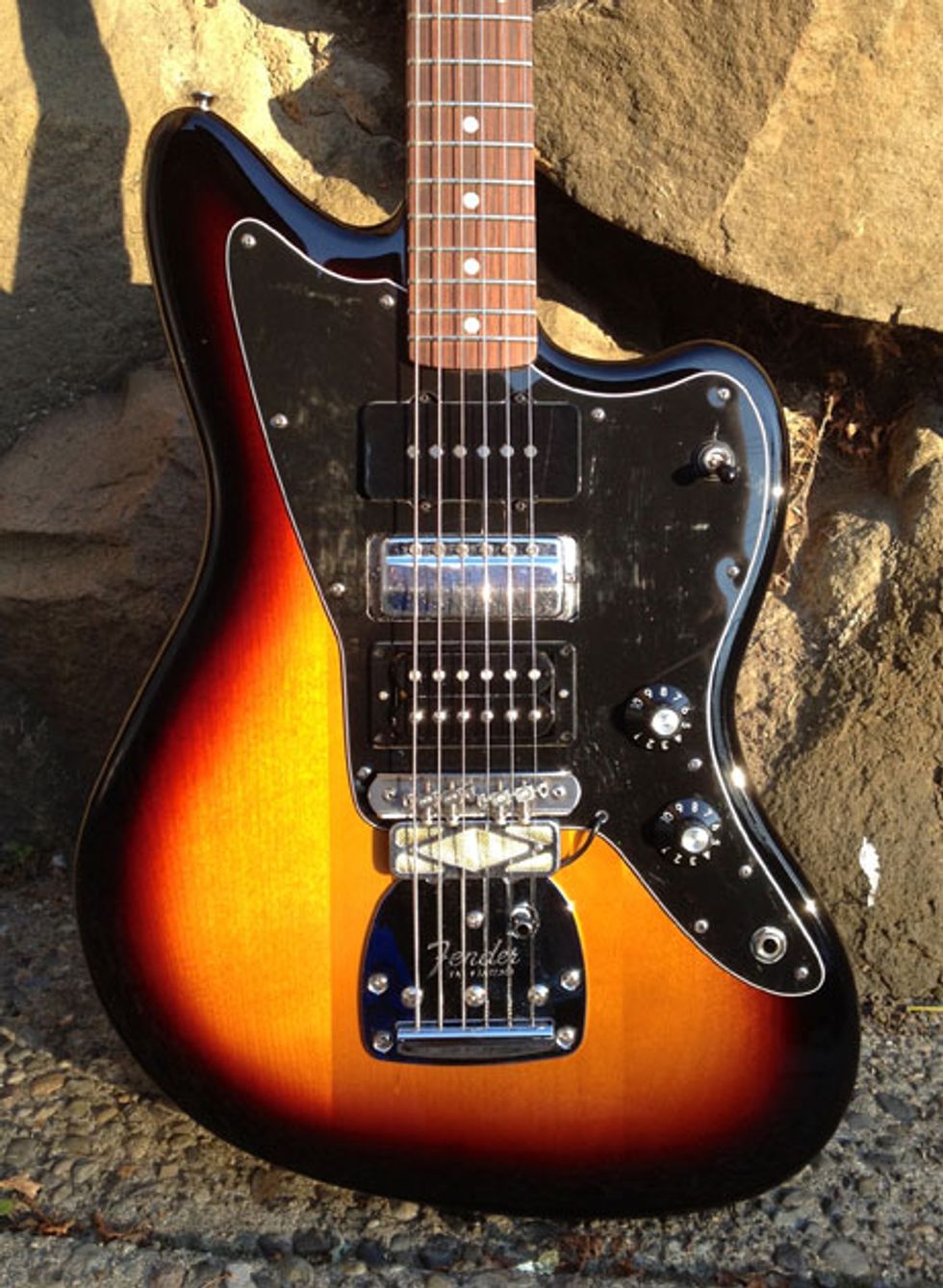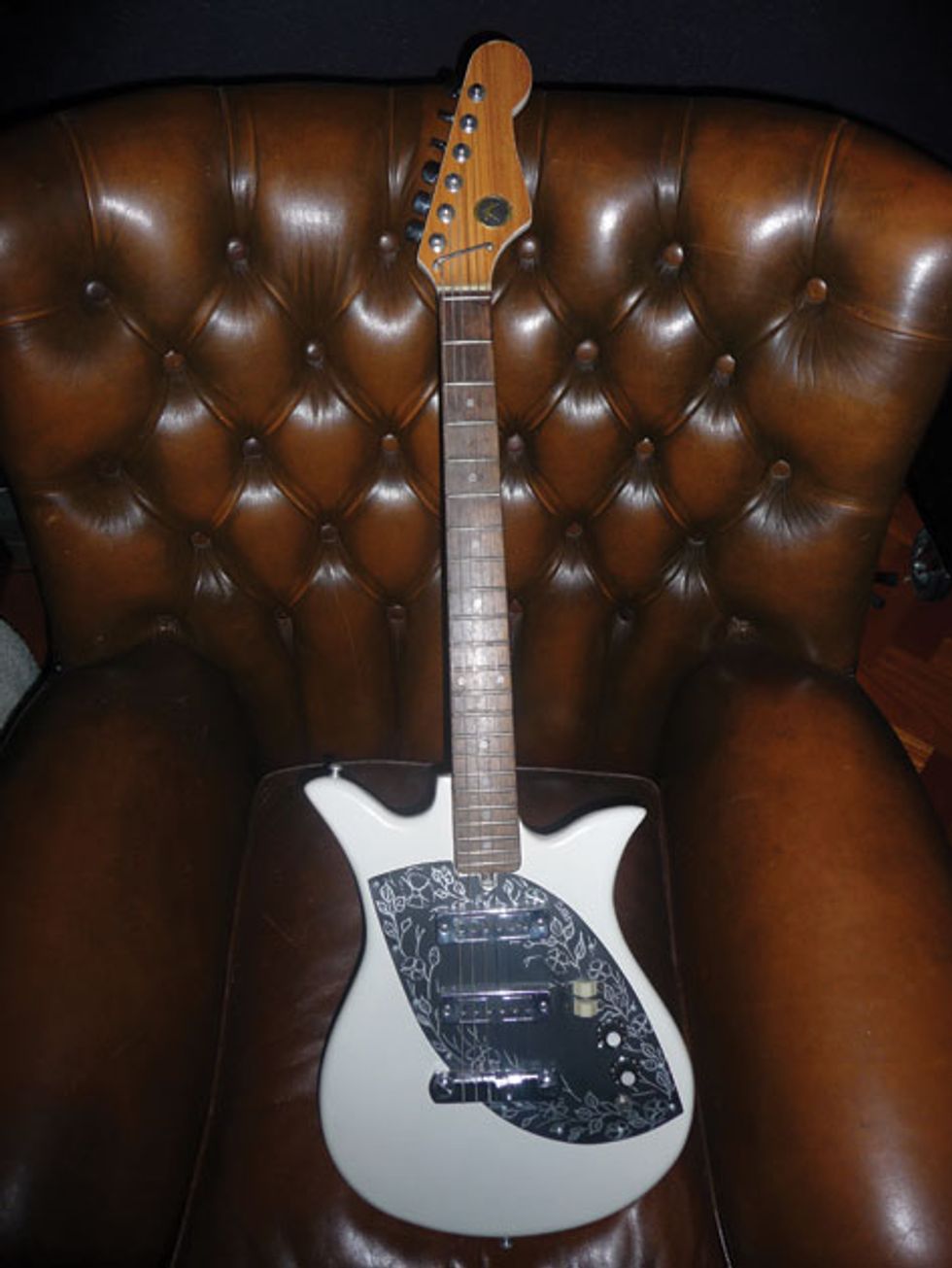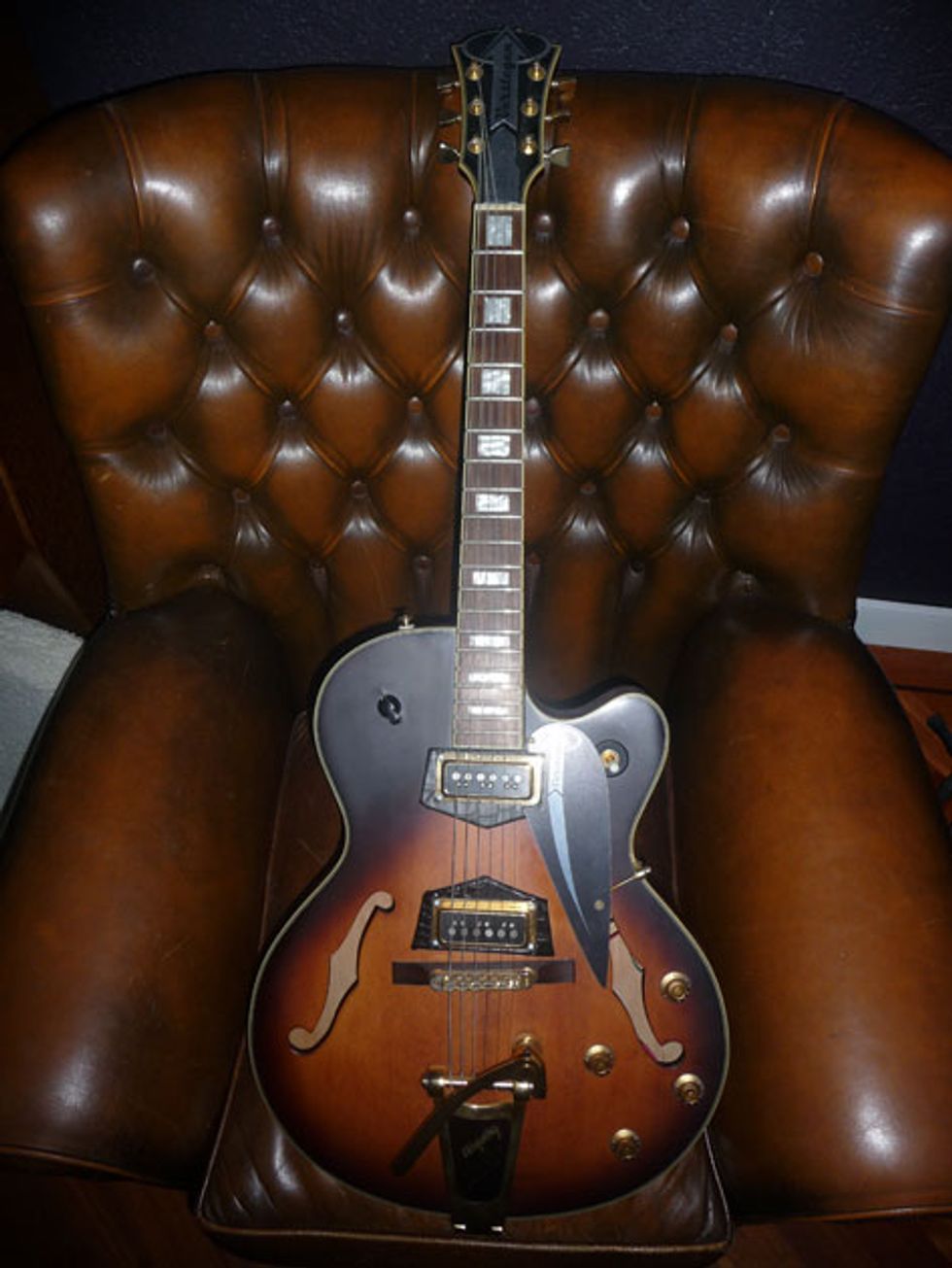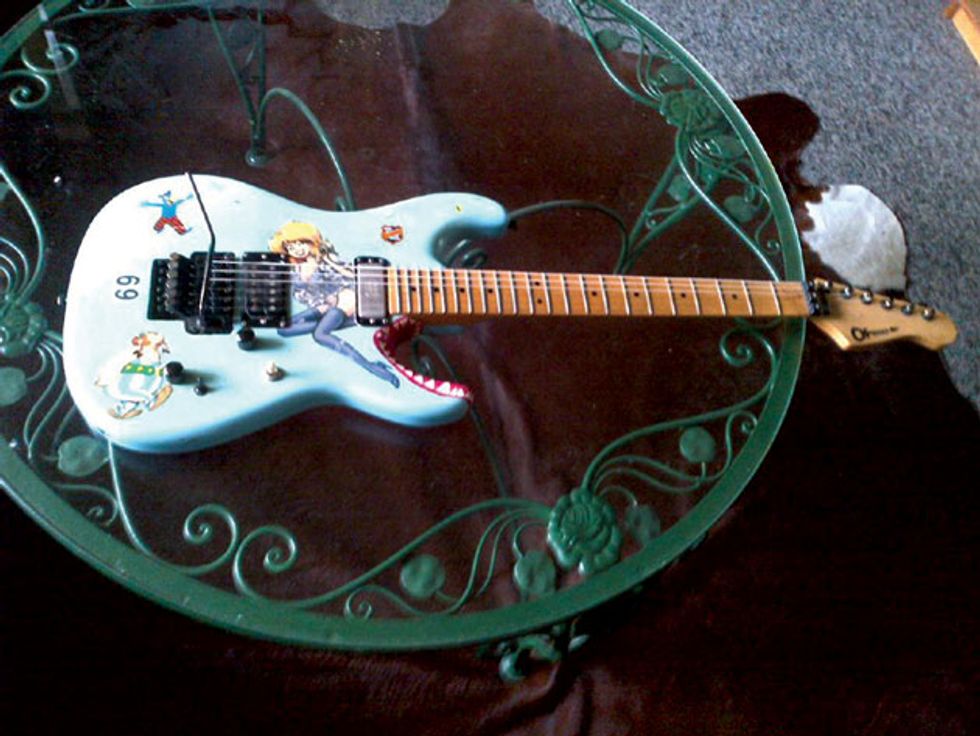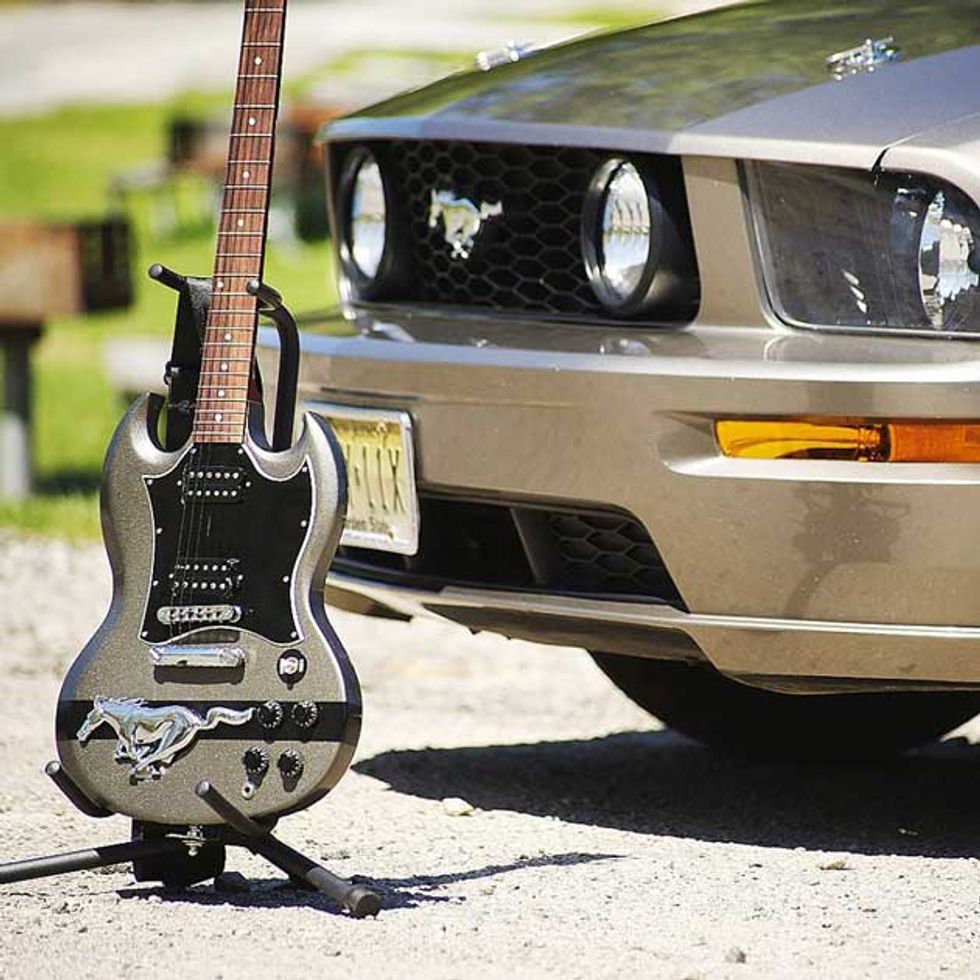 Throughout the year we collect stories and photos of guitar-mod projects created by you, our beloved readers. Some of these guitars are so inspiring we're compelled to share them with everyone in this annual Hot Rod issue. As always, you don't disappoint. And by using fetching racecar flame designs, several readers even revealed their devotion to the original "hot rod" culture!
We couldn't fit all of your mod submissions here, but look for more stories in our "Hot-Rod Gallery – Reader's Edition" online next month.