Genz Benz Start to Finish
This month we get an amp company's perspective on design and speaker selection from Jeff Genzler, founder of Genz Benz. Approaching new amp design involves several criteria. Roger Hart (Product
This month we get an amp company's perspective on design and speaker selection from Jeff Genzler, founder of Genz Benz.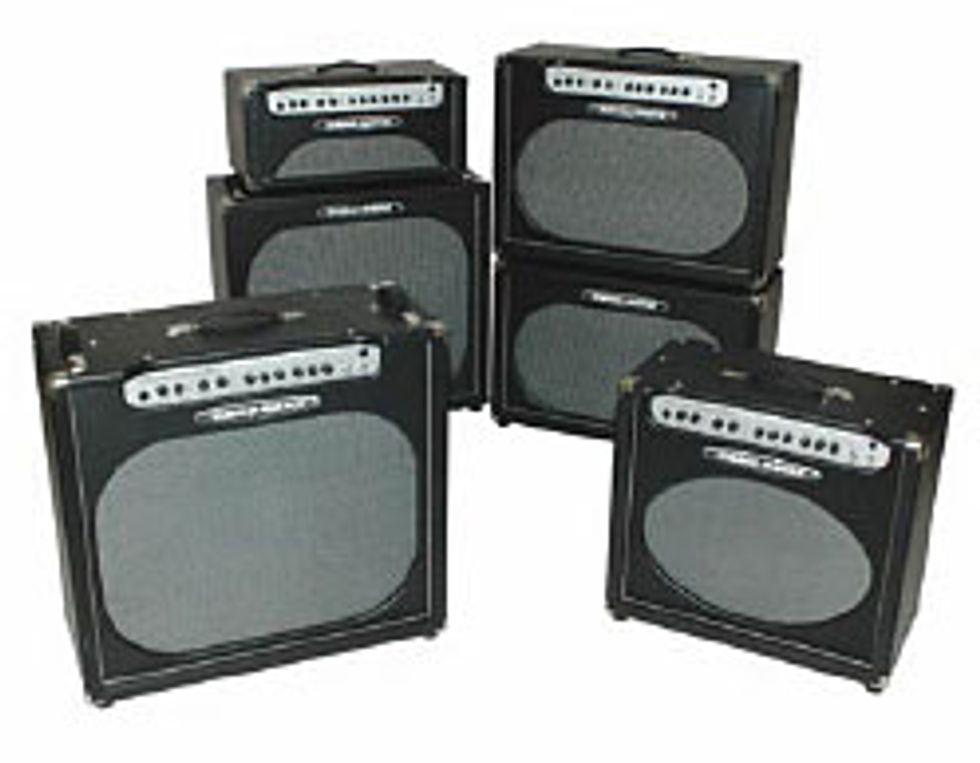 Approaching new amp design involves several criteria. Roger Hart (Product Manager), Andy Field (Head Engineer), Scott Andres (Head Tech) and I discuss defining the product and ensuring acceptance in the market. The product must fit or expand our current line, and we focus on our target market. We also have to review the competition and their products.
Genz Benz offers three distinctive amplifier products – electric, acoustic and bass. Tonal requirements are radically different, but the design approach is the same. For guitar amps, we diligently focus first on the desired tone or tone ranges we wish to achieve. If not, a design can morph into something else; we call this 'mission creep'.
Our first guitar amp was the El Diablo, a 100-watt, high gain amp. We knew that the right combination of features, versatility, power and build quality would be well-received. We desired an exceptional clean channel and the ability to punch out heavy distortion.
The amplifier is only one part of the total package. The speakers are critical in delivering tone, dynamics and feel. We knew the El Diablo would blend well with our GB 212GFLEX cabinet, and compliment a classic 4x12. We chose the GBE1240-V75 speaker, custom manufactured by Eminence. I worked with them in the mid-'90s to produce it. It uses a British cone, a special treatment on the cone surround, and a denser dust cap to trim top end 'beaminess' typical in similar speakers. Once we have the amp design and desired speaker tone, we are very conservative pairing speakers to the amp's power rating.
Roger Hart was a key influence on the tone development of the Black Pearl 30. We studied Robben Ford, Larry Carlton, Mark Knopfler and Santana as tonal benchmarks. We combined our features, build quality and intrigue with EL84 power-tube tone and the classic/vintage EL84 amps. We tested many vintage-style amps against our development. The classic Vox AC30 from the '60s used a classic Alnico speaker and it was a significant key to the tone. During one of many speaker shoot-outs, all eyes and ears pointed towards the Eminence Red Fang 12". It delivered a depth, bell-like chime, and touch sensitivity from the Black Pearl like no other. We usually need to revamp speakers before reaching our ultimate decision by spec'ing different cones, spiders, voice coil windings, etc., but the Red Fang was right off-the-shelf.
We hear customers describe the Black Pearl 30's tone in the same terms we used when we first envisioned it. When players like John Hiatt and Nashville studio legend Brent Mason discover and play an amp unsolicited, you really know you've created something special. This amp is an extension of the instrument in the guitarist's hands. Whether digging in with the pick or laying back on the guitar volume, it responds to every nuance of the player's style and technique.
The amp uses a passive EQ. On many passive EQs, increasing one filter control shifts and changes other frequencies, making incremental changes challenging. The Black Pearl EQ is not as interactive, adjusting each tone control only adjusts that specific filter. When you crank the all-important mid frequencies, the BP 30 almost has an additional gain stage!
Blues players have always asked me about a 4x10 guitar cab, and I realized the Black Pearl was the right platform for multiple 10" Alnico speakers. We reviewed current brand options for 10" Alnicos. The tone and response were 'underwhelming' even in the models used in many vintage-style amps. I knew if we got the punch and throat of the 12" Red Fang into a 10", it would set our amp apart. Eminence helped us combine the 12" Red Fang motor structure with a 10" cone. After a few tweaks, we achieved the new Eminence Red Fang 10 for our Black Pearl 30, 3x10 combo and 4x10 cabinets.
We chose a 3x10 configuration for a few important reasons. Placing speakers closely in a single air space always intrigued me. We found that a tight triangular layout produced a focused punch. The coupling of the sensitivity of three speakers gives the Black Pearl a huge tonal footprint and killer 30-watt combo tone. The response from this configuration is punchy and articulate with a vocal midrange presence, maintaining the pristine chime we enjoy from the Eminence Alnico driver. When cranked, the amp is all classic rock, drive, and muscle – think AC/DC, vintage British rock. We also kept cabinet size and weight at a minimum.
For more details on the El Diablo 100, the Black Pearl and other Genz Benz products please visit Genz Benz at genzbenz.com.
---
Anthony "Big Tony" Lucas
is a guitarist and Senior Lab Technician at Eminence Speaker LLC, where he specializes in guitar-speaker design and customer support. Big Tony has been with Eminence for over 10 years and is responsible for many well-known guitar speaker designs.