Big launch set for December
Nashville, TN (November 13, 2007) – In what has to be one of the more creative PR campaigns we've seen in the guitar industry for a while, Gibson is touting the December 7th release of its Robot Guitar with an array of marketing tools that are as interesting as the Robot Guitar itself.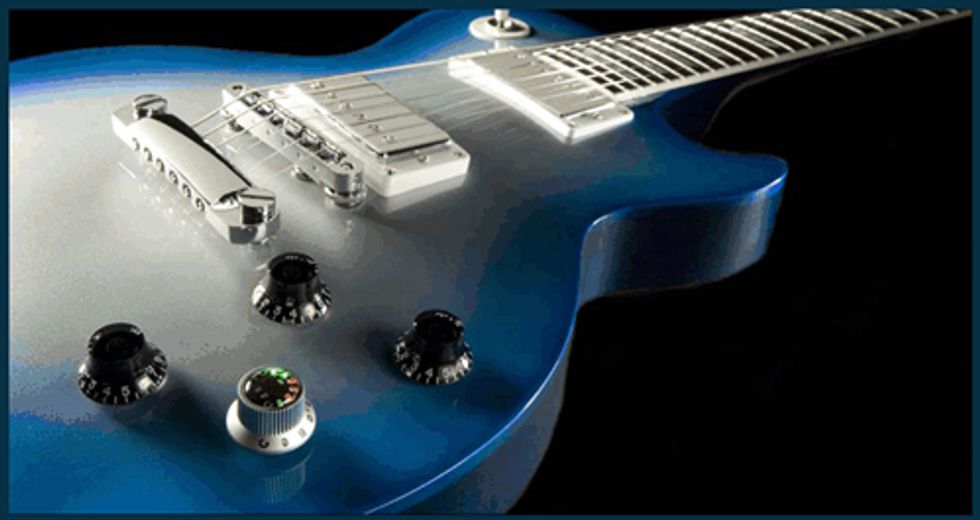 The Robot Guitar is an impressive piece of technology. No, it's not a bipedal robotic axe controlled by a human entrenched in a torso cockpit as its Gundam-ish name might suggest. The Robot Guitar is basically a Les Paul that can tune itself via a system of electronics and motorized tuning keys. Initially, Gibson introduced the concept as the Les Paul PowerTune guitar but the hype didn't seem to match the guitar's capabilities. With the new Robot branding and a much heavier PR push, it seems the hype is abundant – gadget magazines, daily news print organizations and of course, music-related publications are taking the story and running with it.
Rather than just promote the guitar as a self-tuning guitar -- something different manufacturers have tried to nail down for a while and have even invoked as a functionality of modeling guitars -- Gibson is selling a much bigger picture: the fact that a self-tuning guitar opens the door to a new world of tunings, the intonation function of self-tuning technology, and even the improved ear players can develop after playing properly-tuned instruments.
Also, Gibson wisely set up web pages that explain the tunings of dozens of familiar songs, throw love on the inventor, and help you find a select dealer that will have ten Robot guitars for sale come December 7th.
Perhaps the most interesting element of the campaign is the viral component. A number of videos were created to teach you about the guitar as well as hype the product. The instructional vid, (at the bottom of the video page, labeled "instructions") is must-see viewing for anyone who plays guitar. Whether you want a Gibson Robot guitar or not, you need to be aware of this axe and what it does.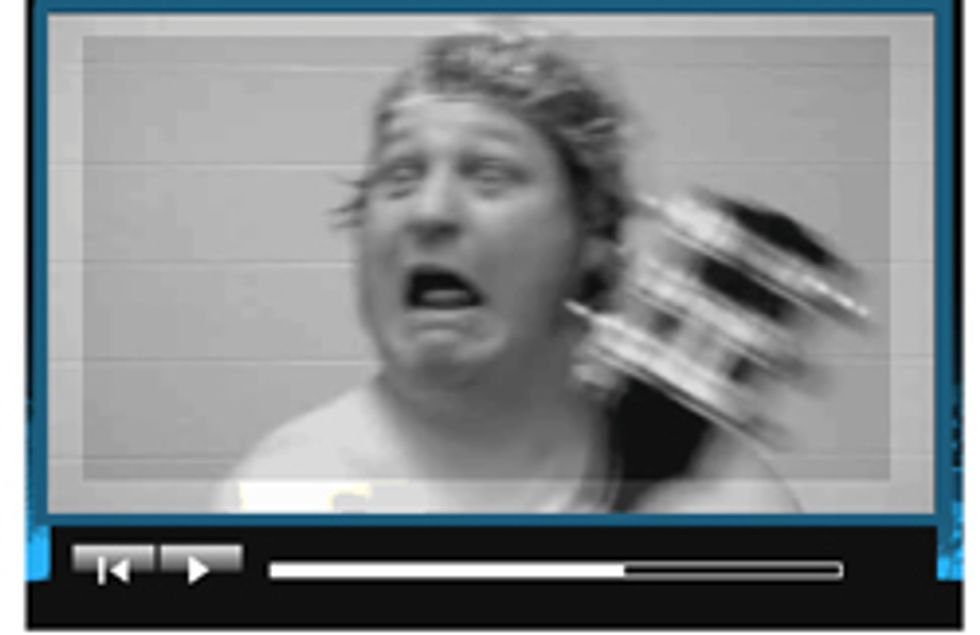 Sure to be panned by some snooty folks in the industry, the video page's humor-driven clips will have many guitarists in stitches. A parody of Psycho and other campy plots depict the guitar coming to life, escaping from the factory and acting out evil intentions. In one clip, the Robot guitar even kills a Fender Strat, baiting the Scottsdale-based company into what could become a friendly war of media jabs between industry giants. Considering the NASCAR-ish Ford vs. Chevy owner-taunting that many Gibson and Fender guitarists already engage in, the campaign strategy has the potential to take guitar manufacturer advertising into the beer-commercial zone of entertainment rather than just strict informational advertising. Don't count on it though -- industry behemoth Fender gains nothing by acknowledging a competitor. Too bad; that kind of public sparring would be quite interesting, actually.
Perhaps the boldest part of Gibson's Robot Guitar campaign is the promotion's Limited Editions page, which lists the original prices of a number of classic Gibson guitars, followed by information about how soon each series sold out or how much they were valued at down the road. Whether the Robot guitar''s first series becomes another highly sought-after model remains to be seen, but clearly expectations are high.

For more information:
Gibson Robot Guitar
Looking for more great gear for the guitar player in your life (yourself included!)? Check out this year's Holiday Gear Finds!
This full-amp-stack-in-a-box pedal brings a new flavor to the Guitar Legend Tone Series of pedals, Missing Link Audio's flagship product line.
Adding to the company's line of premium-quality effects pedals, Missing Link Audio has unleashed the new AC/Overdrive pedal. This full-amp-stack-in-a-box pedal – the only Angus & Malcom all-in-one stompbox on the market – brings a new flavor to the Guitar Legend Tone Series of pedals, Missing Link Audio's flagship product line.
The AC/OD layout has three knobs to control Volume, Gain and Tone. That user-friendly format is perfect for quickly getting your ideal tone, and it also offers a ton of versatility. MLA's new AC/OD absolutely nails the Angus tone from the days of "High Voltage" to "Back in Black". You can also easily dial inMalcom with the turn of a knob. The pedal covers a broad range of sonic terrain, from boost to hot overdrive to complete tube-like saturation. The pedal is designed to leave on all the time and is very touch responsive. You can get everything from fat rhythm tones to a perfect lead tone just by using your guitar's volume knob and your right-hand attack.
Features 
Three knobs to control Volume, Gain and Tone
Die-cast aluminum cases for gig-worthy durability
Limited lifetime warranty
True bypass on/off switch
9-volt DC input
Made in the USA
MLA Pedals AC/OD - Music & Demo by A. Barrero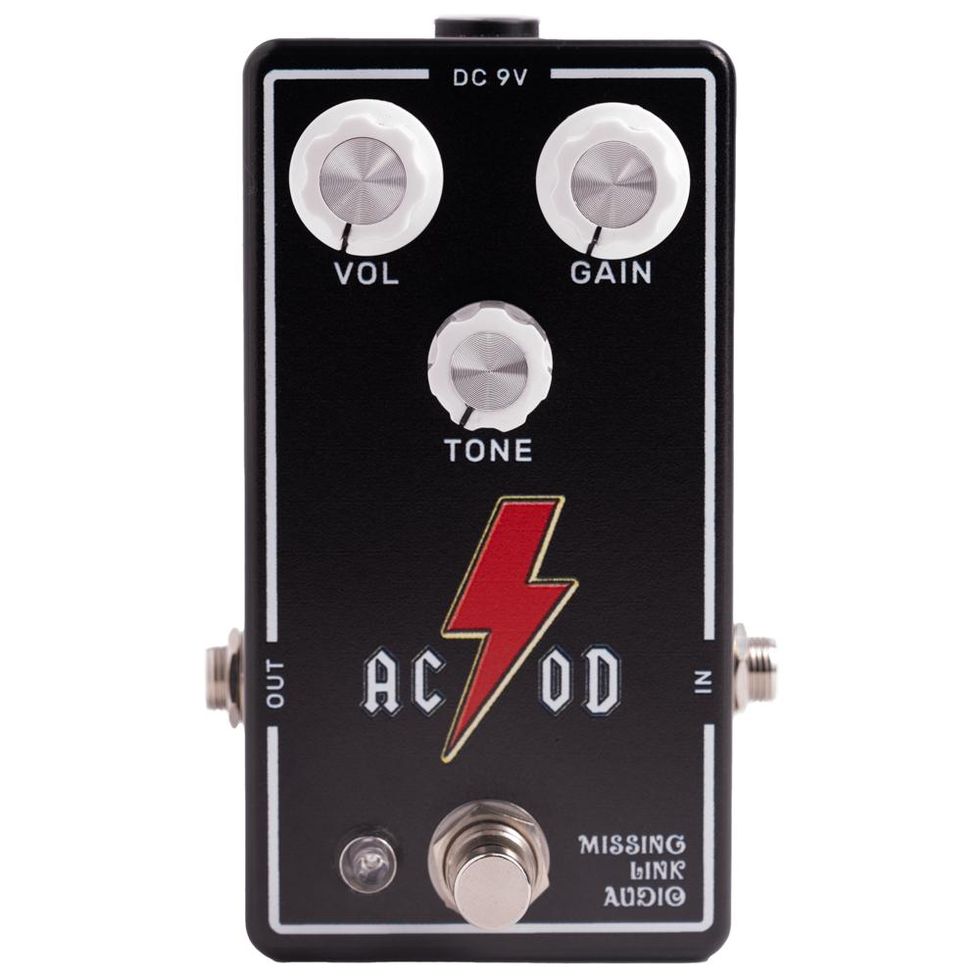 www.mlapedals.com.
Sporting custom artwork etched onto the covers, the Railhammer Billy Corgan Z-One Humcutters are designed to offer a fat midrange and a smooth top end.
Billy Corgan was looking for something for heavier Smashing Pumpkins songs, so Joe Naylor designed the Railhammer Billy Corgan Z-One pickup. Sporting custom artwork etched onto the covers, the Railhammer Billy Corgan Z-One Humcutters have a fat midrange and a smooth top end. This pickup combines the drive and sustain of a humbucker with the percussive attack and string clarity of a P90. Get beefy P90 tone plus amp-pummeling output with the Railhammer Billy Corgan Z-One.
Patented Railhammer Pickups take passive guitar pickups to a new level with rails under the wound strings lead to tighter lows, and poles under the plain strings offer fatter heights. With increased clarity, the passive pickup's tone is never sterile.
Railhammer Billy Corgan Signature Z-One Pickup Demo
Designed for utmost comfort and performance, the Vertigo Ultra Bass is Mono's answer to those who seek the ultimate gigging experience.
Complete with a range of game-changing design features, such as the patent-pending attachable FREERIDE Wheel System, premium water-resistant and reflective materials, shockproof shell structure and improved ergonomic features, the Vertigo Ultra Bass takes gear protection to the next level.
The Vertigo Ultra Bass features:
Patent-pending FREERIDE Wheel System that allows for wheels to be attached on the case in no time, giving you the option to travel with it seamlessly
Upgraded materials, including a water-resistant 1680D Ballistic Nylon outer shell, plush inner lining and new reflective trim for maximum backstage and night visibility
Enhanced protection with a shockproof shell structure and heavy-duty water-resistant YKK zippers for protection from the elements
Improved ergonomics and functionality including added back support and load-lifting detachable shoulder straps with side release buckles
Flexible storage options with added space for touring essentials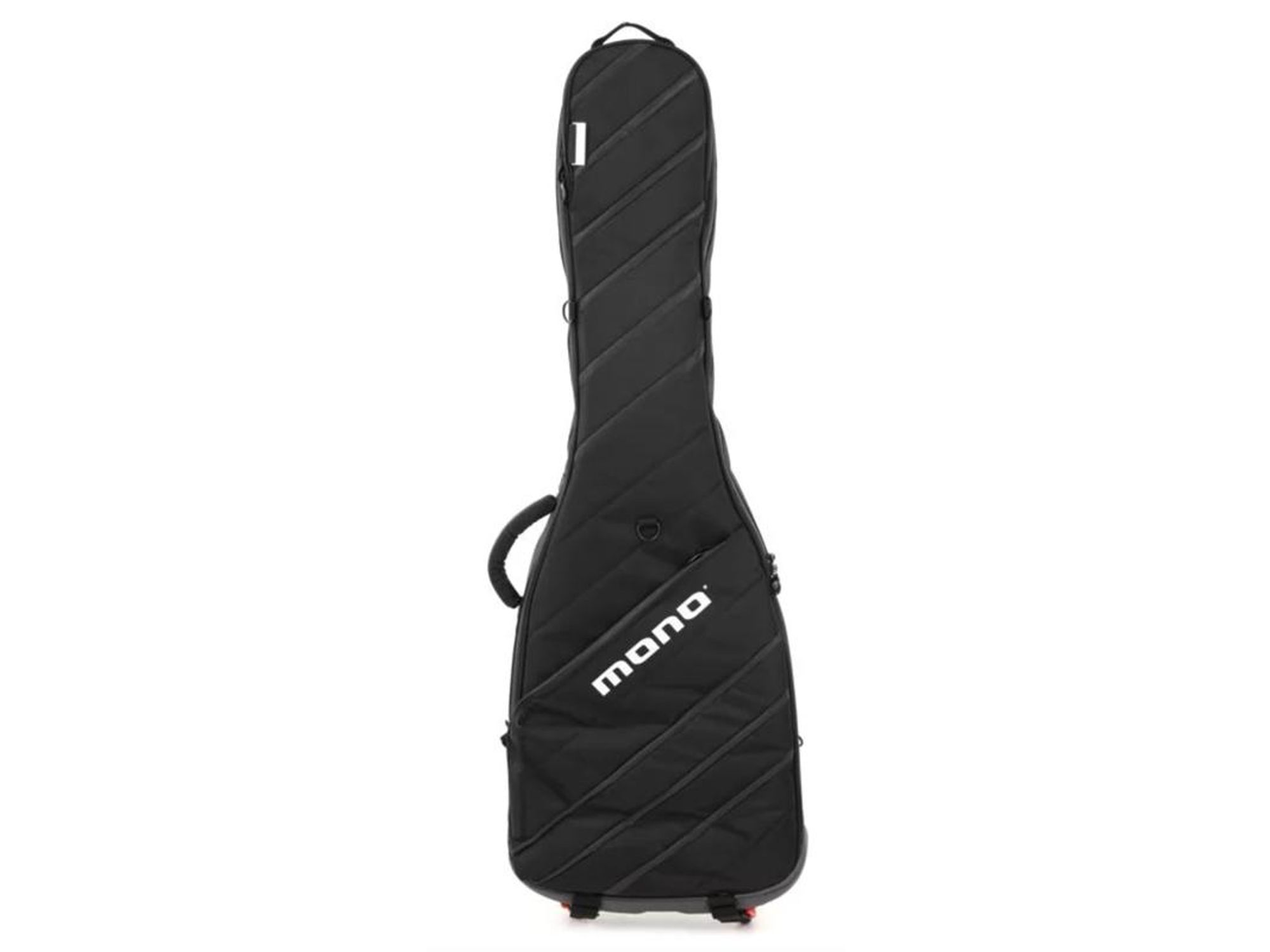 For more information, please visit monocreators.com.
Mono