Museum of Making Music to Host Stompbox Exhibition
The Art of the Stompbox exhibition will open on May 10 at the Carlsbad, CA museum run by the NAMM foundation.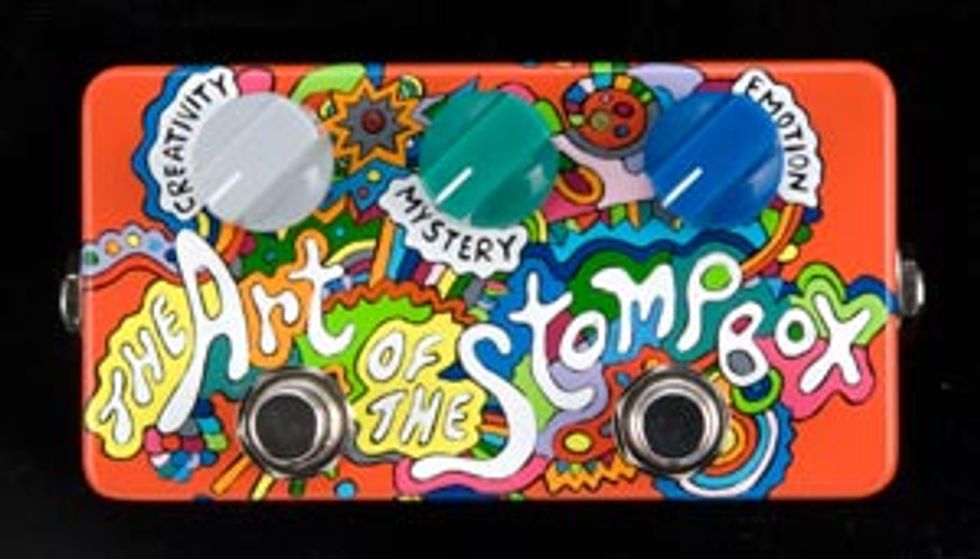 "The Art of the Stompbox" Z.Vex Super-Duper pedal, painted and photographed by Hannah Haugberg
Carlsbad, CA
(February 26, 2010) – The Museum of Making Music, a museum founded by the NAMM Foundation in 1998, has announced their latest special exhibition:
The Art of the Stompbox
.
The exhibition will trace the development and use of effects pedals in American music and showcase pedals from the early 1940s through today. Also explored in the exhibition is the boutique pedal movement and the hand-painted, printed and sculpted pedals to come from it. Attendees will also be able to see a film on the use and culture of stompboxes produced by Henry Kaiser and featuring Wilco guitarist Nels Cline.
The exhibition was developed with Henry Kaiser, the University of California, San Diego's Jacobs School of Rock and Department of Visual Arts, and interdisciplinary students from UCSD.
The exhibition opens May 2010.
For more information:
Museum of Making Music