Musikmesse in Photos: Part 2
More pictures from the floor of Musikmesse in Frankfurt
Direct from one of the largest gear gatherings in the world, here's more of what we saw at Frankfurt Musikmesse 2009. Click here for Gallery 1.


Custom Beauty model by Master Luthier J

ö

rg Tandler of Tandler Guitars
Hughes & Kettner Edition Tube 25th Anniversary combo
Hughes & Kettner TriAmp MKII
Gibson LP Studio Raw Power series
Gibson SG Raw Power series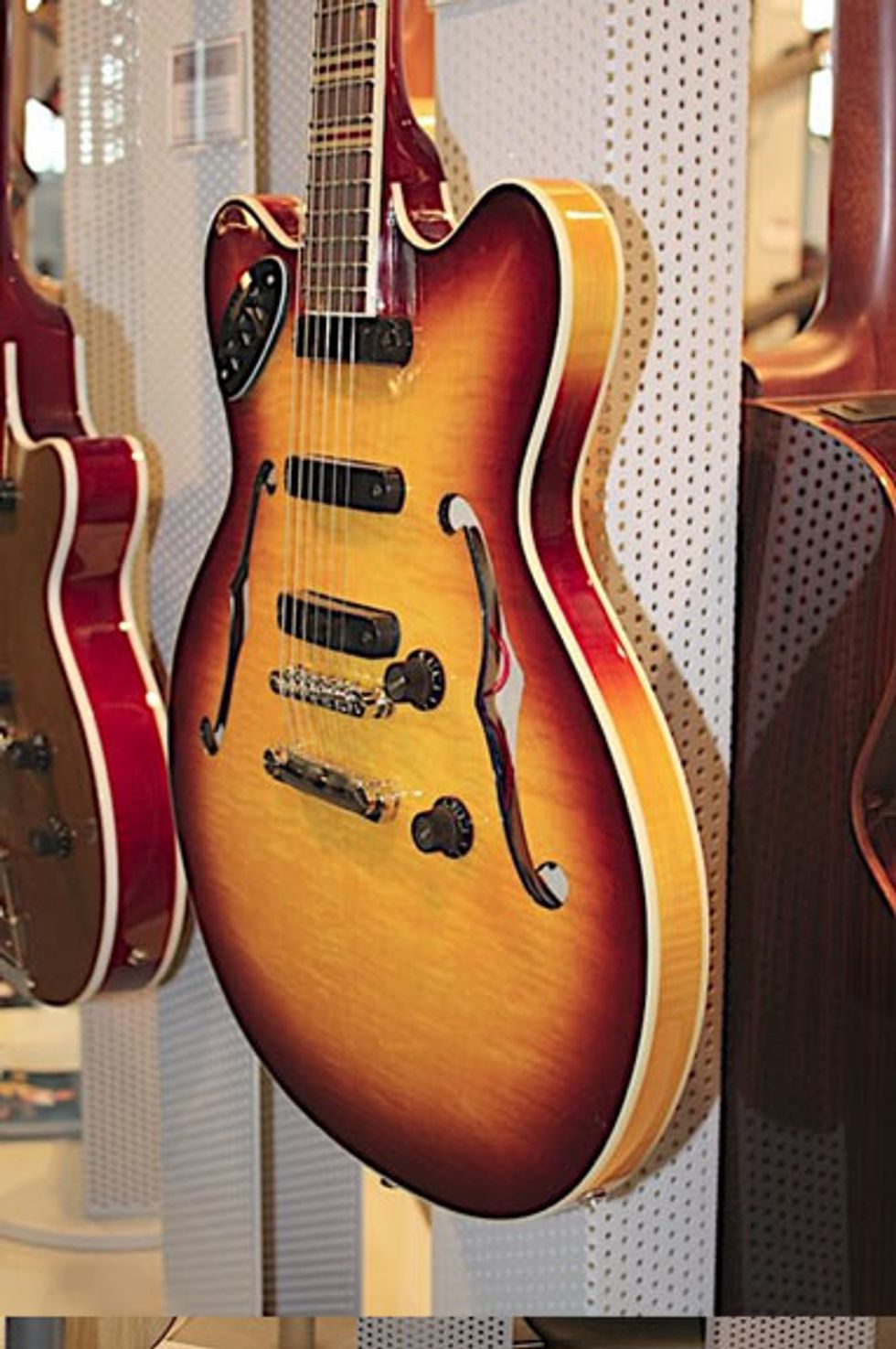 Höfner Verythin 3 CT
Höfner Club Bass - CT
Larrivée Electrics RS-4 models
Larrivée SD-60 Tobacco Sunburst
Classical model made by Guitarras Francisco Bros for the Spanish artist Melendi.
Fender Custom Shop '70 Strat "Endless Pinstripe"
Fender Custom Shop  '60s Tele Heavy Relic, Lake Placid Blue with Bigsby
Fender Custom Shop Desert Rose Esquire
Fender Custom Shop Rosewood Telecaster
Marshall Haze 40 combo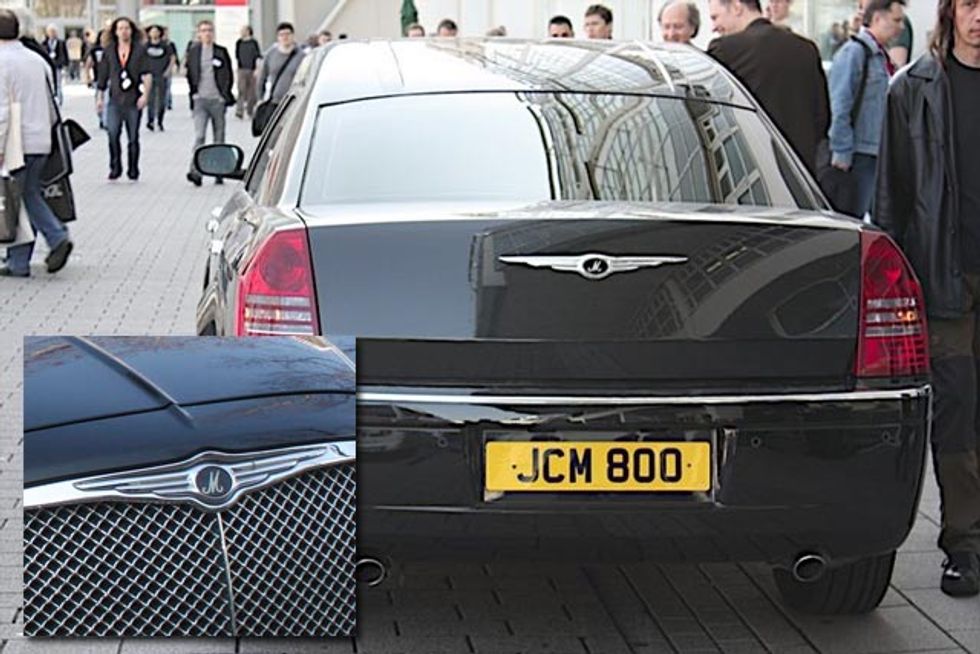 Check out the Marshall Bling! Jim Marshall's custom Bentley limo
Fritz Rössel (Rösselbass) plays one of his custom fretless basses. Yes, that's a granite fingerboard.
Ron Butler with St. Blues Blindsider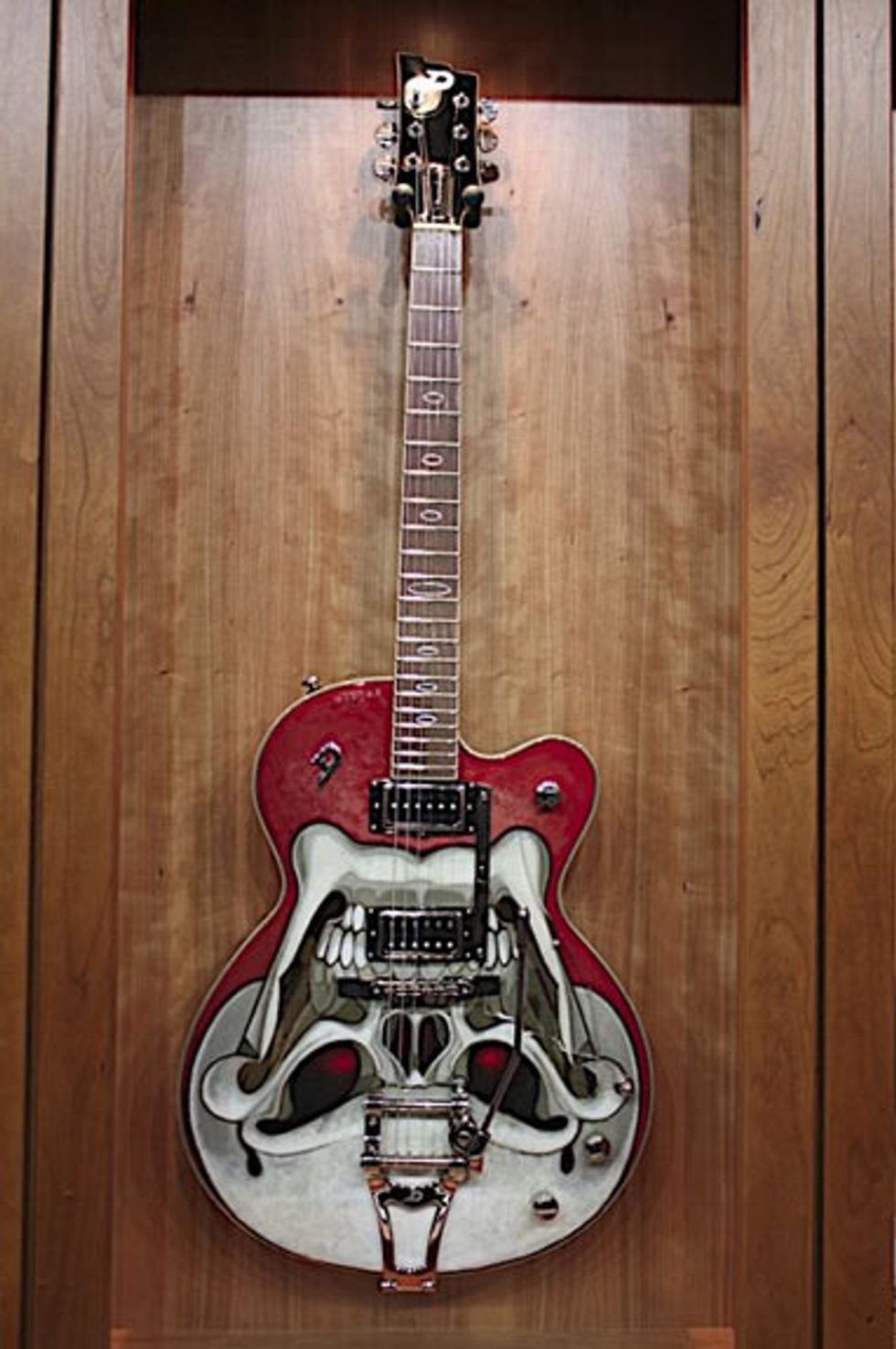 Graphics from Duesenberg
New straps from Levy's Leathers - Watch Video



Breedlove Koa Pro Series LTD C25/KK
MXR Fullbore Metal
Watch designer Jeorge Tripps discuss the pedal in our Video Interview
Dunlop Cry Baby Kirk Hammet signature wah
ENGL Fireball 100
VOX Joe Satriani Big Bad Wah

Fret-King Green Label Elan 50 and Corona SP - Watch Video




Fret-King Green Label Elan 50 SP - Watch Video



UBM Rotator from Hagen Sound-- Still photos don't do this justice, to see it spin, watch our video
Vovox instrument cable
The Jinmoid from BassLab, a 39-fret signature model made for the Japanese artist Jinmo.
PG's Chris Burgess checking out the BassLab Theta, an entirely hollow guitar--body and neck--made of composite material
RPA Major Treble Booster and J-Fuzz from BSM
The Virtuoso series by Japanese guitar maker Fujigen
Headstock detail on Fujigen Virtuoso VFL-LR
Elmwood Modena M60 19" Rack model
Custom Korea guitar by Kraken Guitars, a Korean company