Breedlove Releases the 30th Anniversary Focus SE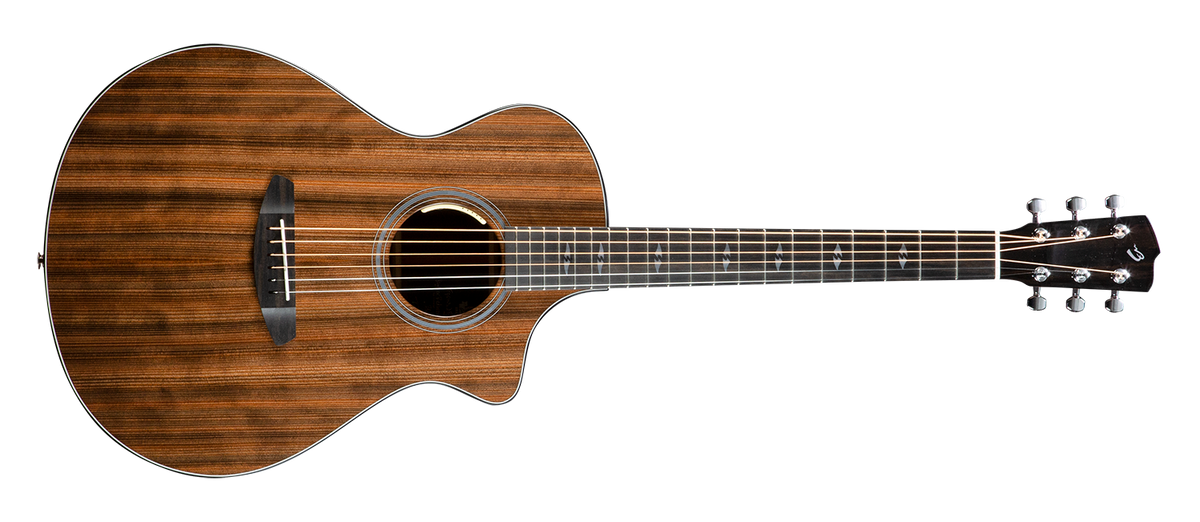 An updated version of a classic model that uses a special supply of sinker redwood.
In January, Breedlove Guitars, based in Bend, Oregon, marked the 30th Anniversary of bringing its first instrument to market, announcing the issue of four very special, limited edition guitars—each celebrating a defining model; each updated with ongoing Breedlove innovations like sustainable, clear-cut free tonewoods, soft cutaways (except a non-cutaway Phoenix model), hand-voicing and Sound Optimization.
---
Following in the footsteps of the 30th Anniversary Northwest Classic — released in January— Breedlove now announces the release of the 30th Anniversary Focus SE. The 30th Anniversary Focus SE updates one of Breedlove's classic models — originally introduced in 2008 — with a very special top wood that brings a rich history to this instrument.
To create this model, Breedlove sourced a special limited edition supply of sinker redwood, harvested by a local tribal member from the lower Klamath River, where it had been sitting for centuries, developing a dark color that looks as alluring as it sounds. The Focus SE's Concert soft cutaway body also features a detailed East Indian rosewood back and sides, complemented with a gun metal acrylic rosette and inlays, giving this guitar an appearance that is both mysterious and inviting.
Breedlove 30th Anniversary Focus Special Edition Concert CE
Breedlove's Wave headstock and Delta bridge set this edition of the Focus SE apart by outfitting it with Breedlove's more modern aesthetic, which brings this ancient wood to life by looking toward the future. Featuring a Honduran mahogany neck with an African ebony fretboard that is comfortable and ready to be played, the 30th Anniversary Focus SE has incredible volume and a mellow, bass-heavy tone with a sweet midrange that is as refined and nuanced as its dark appearance. A dazzling display of American guitar artistry, the Made in Bend 30th Anniversary Focus SE comes equipped with LR Baggs Anthem electronics and comes in a custom Ameritage case.
$3,999.00 street
For more information:
Breedlove Guitars