Breedlove Unveils the Limited 30th Anniversary Phoenix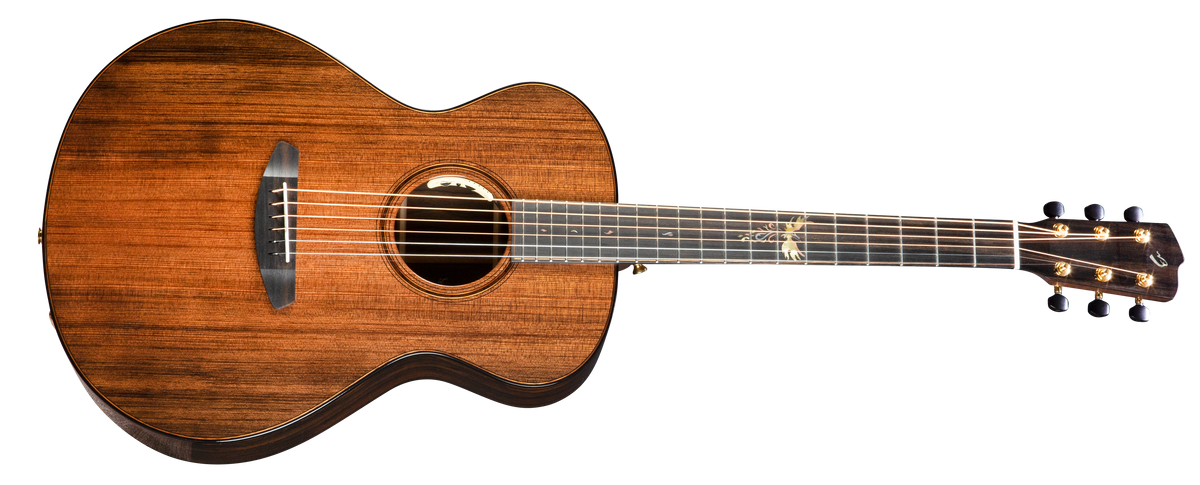 The 30th Anniversary Phoenix features a sinker redwood top and figured ziricote back and sides on a shallow Concert body.
In January, Breedlove Guitars, based in Bend, Oregon, marked the 30th Anniversary of bringing its first instrument to market, announcing the issue of four very special, limited edition guitars—each celebrating a defining model; each updated with ongoing Breedlove innovations like sustainable, clear-cut free tonewoods, soft cutaways (except a non-cutaway Phoenix model), hand-voicing and Sound Optimization.
---
The Phoenix has always been a symbolic instrument, but it means more now than ever before. The original model, first introduced back in 2004, featured a large and detailed fretboard inlay of a Phoenix rising from the ashes. Revisiting this instrument in 2021, the symbolism of the rising Phoenix has taken on a renewed meaning. The 30th Anniversary Phoenix represents our way of looking toward the future with hope and optimism.
The 30th Anniversary Phoenix's nuanced sinker redwood top and figured ziricote back and sides continue the rich and gorgeous look of the classic Phoenix model's tonewood selection. Updates such as Breedlove's Wave headstock design and Delta bridge bring the company's modern visual aesthetic to this instrument. Ziricote offcuts from the guitar's back have been fittingly chosen to create a simple rosette that not only makes a strong visual statement, but represents Breedlove's ongoing commitment to the environment and sustainability.
Breedlove 30th Anniversary Phoenix Concert E
A shallow Concert body style is comfortable to hold and play, offering ringing sustain and volume that will reward even the lightest fingerstyle playing. Featuring Breedlove's signature Sound Optimization, this is the best sounding Phoenix yet.
A dazzling display of American guitar artistry, the Made in Bend 30th Anniversary Phoenix comes equipped with LR Baggs Anthem electronics and comes in a custom Ameritage case.
MSRP $7,999.00
MAP $5,999.00
For more information:
Breedlove Guitars