Breedlove Guitars Unveils the 30th Anniversary King Koa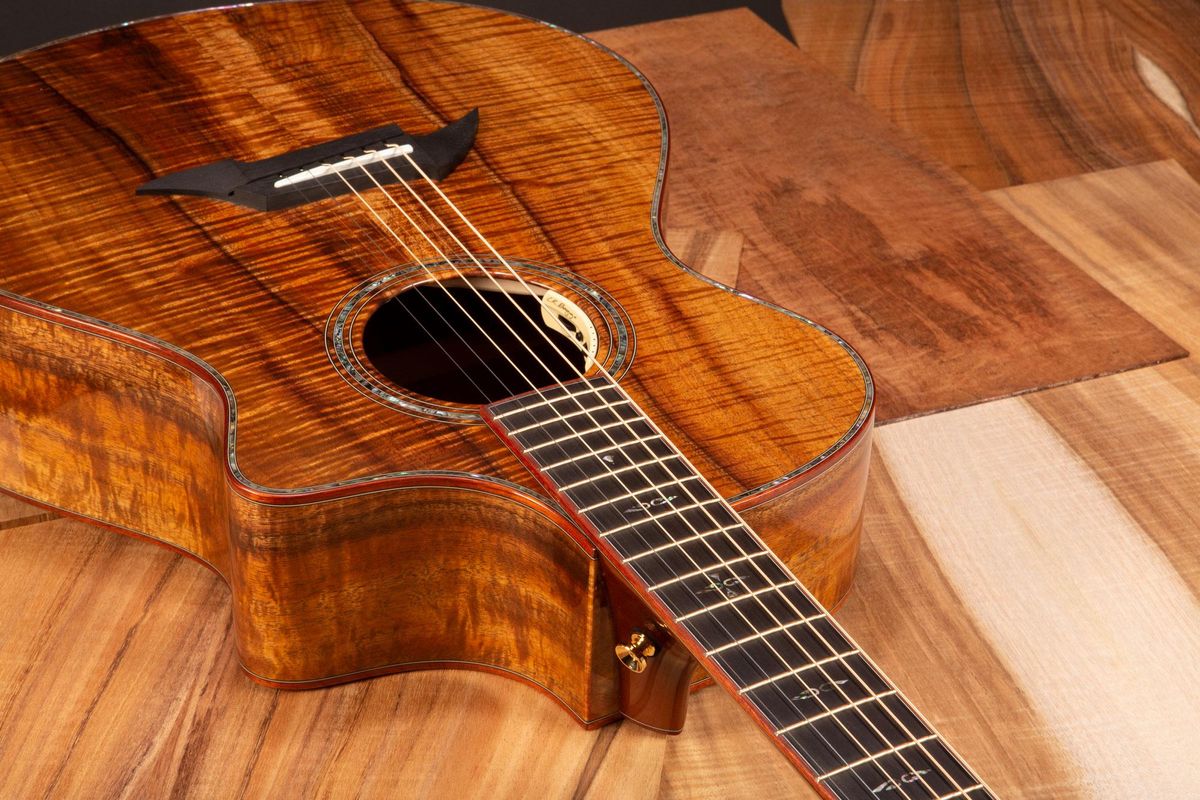 A limited-ediiton koa model built to celebrate the company's 30th anniversary.
In January, Breedlove Guitars, based in Bend, Oregon, marked the 30th Anniversary of bringing its first instrument to market, announcing the issue of four very special, limited edition guitars—each celebrating a defining model; each updated with ongoing Breedlove innovations like sustainable, clear-cut free tonewoods, soft cutaways (except a non-cutaway Phoenix model), hand-voicing and Sound Optimization.
---
Following in the footsteps of the 30th Anniversary Northwest Classic — released in January— Breedlove now announces the release of the 30th Anniversary King Koa.
First introduced in 2002, the original King Koa featured a warm, understated western red cedar top complemented by beautiful solid Koa back and sides. A detailed and attention-grabbing mermaid and dolphin inlay — designed by Kim Breedlove — adorned the ebony fingerboard, serving as the guitar's show-stopping centerpiece.
Breedlove Limited Edition 30th Anniversary King Koa Concert CE
Just shy of two full decades later, Breedlove is now a leader in cutting edge acoustic guitar technology and has updated this stunning guitar with modern accoutrements. This time around, the King Koa's soft cutaway body is completely outfitted in solid koa and its show-stopping, highly-figured top is the center of attention. One look at this guitar and you'll understand why it's called the King Koa.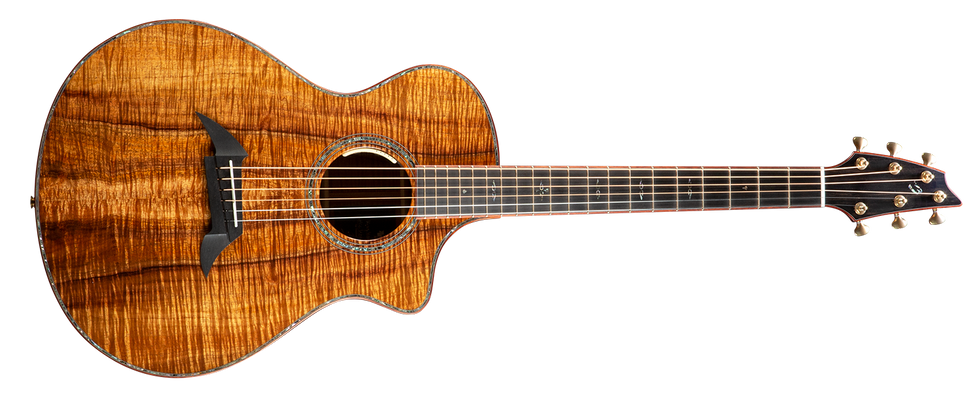 From the maple neck's custom burst finish — which offers a warm visual complement to koa — to the abalone top purfling and bloodwood binding that spans its body, ebony fretboard, asymmetrical headstock, and its refined 'Hooks" inlay, every detail of the King Koa celebrates the 30th Anniversary of Breedlove's dedication to detail-oriented guitar making. This is the company's first all-Koa guitar to include Sound Optimization, making the King Koa a loud and lively instrument with a well-balanced tone that sounds better than ever.
$6,999.00 street
For more information:
Breedlove Guitars