Grez Guitars Releases the Solidbody Mendocino Junior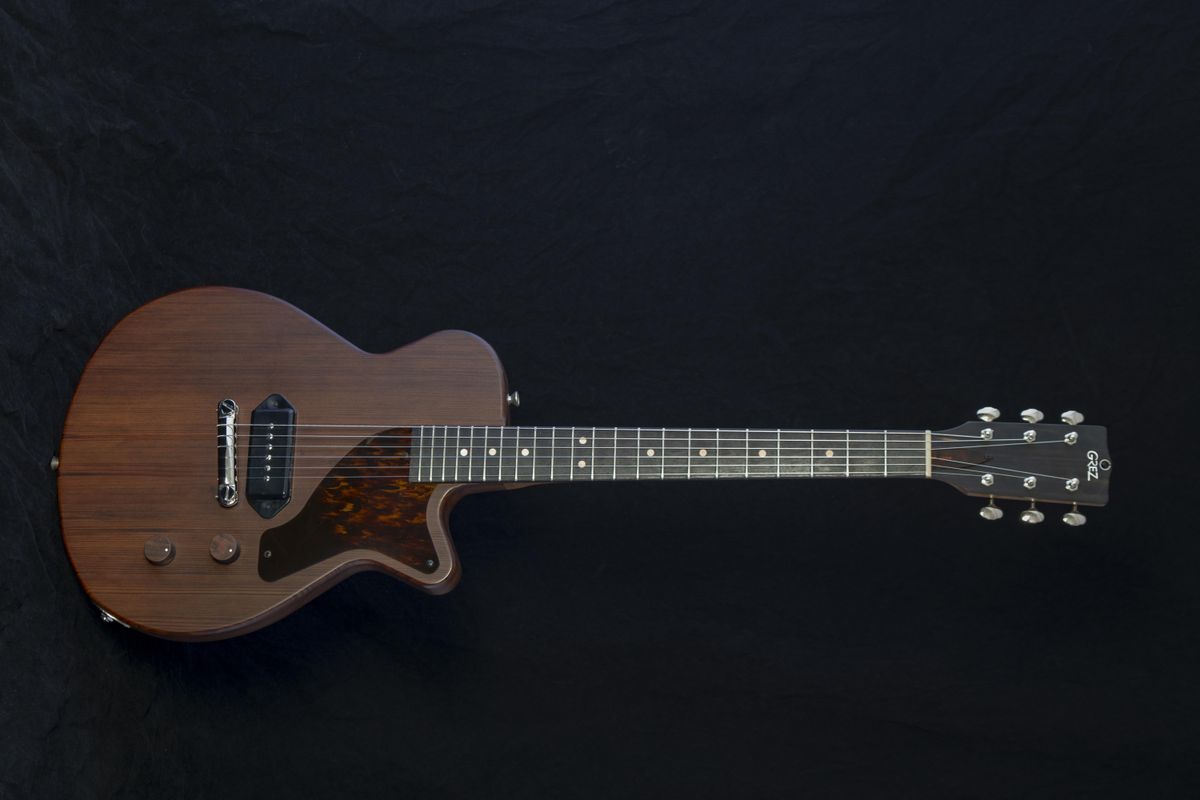 This single cutaway guitar features a body crafted from a single piece of reclaimed old-growth redwood and loaded with a Wolfetone P-90.
Grez Guitars announces the release of Mendocino Junior, a new guitar line crafted from reclaimed old growth redwood. The 1 piece body Junior, pays homage to the popular vintage pieces from the 1950s, features high-end appointments including the MojoAxe compensated wrap tailpiece, Wolfetone P-90 pickup and a vintage NOS PIO tone cap. Mendocino Juniors are available now from Grez Guitars and their dealers and distributors.
---
"Inspired by the vintage pieces we love from the 50's, I sought to create instruments with the same feel and sound," says Luthier Barry Grzebik. "Building with first growth reclaimed wood originally harvested a 100 years ago gave us a head start. This wood is super well-seasoned and has a liveliness that is hard to get from younger recently harvested trees."
While the specs are traditional for a Junior, the Redwood body, instead of a Mahogany, keeps the weight down to 5.6 lbs and imparts a tighter more detailed sound. Small details like maple fretboard markers and handmade Walnut control knobs add to the unique feeling of the instrument.
Those who purchase a guitar will learn the history of the wood used to create the instrument as Grez Guitars is dedicated to source tracing. Customization is welcome with delivery times as little as 8 weeks. Grez Guitars is committed to planting a Redwood tree for every guitar sold.
The Mendocino Junior, Street Price, $2,700
Available Immediately
● 1pc Redwood 13" Solidbody, 1.5" Thick, 5.6lbs ● 24.75" Scale, 22 Jumbo Frets
● Macassar Ebony Fretboard, 12" Radius ● Honduran Mahogany Neck
● Wolftone P-90 and MojoAxe Wrap Tailpiece ● Satin Nitro Finish