J. Rockett Audio Reinvents Their Hot Rubber Monkey
J. Rockett Audio revoices the HRM to authentically capture the legendary amps.
---
​"Much like the Dude, we were finally able to source and replicate the HRM mod using real Dumbles," says Chris Van Tassel. The HRM V2 is based on the famed Dumble mod. "The V2 is an entirely different pedal with different tone controls and a new design to match". Chris continues "This pedal is the HRM we wished we launched the first time and even features NOSparts to make its tone as authentic to the real HRM as possible. HRM V2 is perfect for blues and rock players or players that love that Dumble sound. For players that think Dumbles are not for them, they will be pleasantly surprised by what the HRM can do.
HRM V2 Features:
Top-end control Controls the top end and helps tweak the amount of bite in contrast to the low mids.
Midrange Controls the important "guitar" midrange + controls the thick low mids.
NOS components
True Bypass
Self serviceable, replaceable "Speedswitch" for instant on-the-spot repairs for the gigging player
HRM V2 is available now for $229. Available for online purchase via select dealers.
For more information, please visit rockettpedals.com.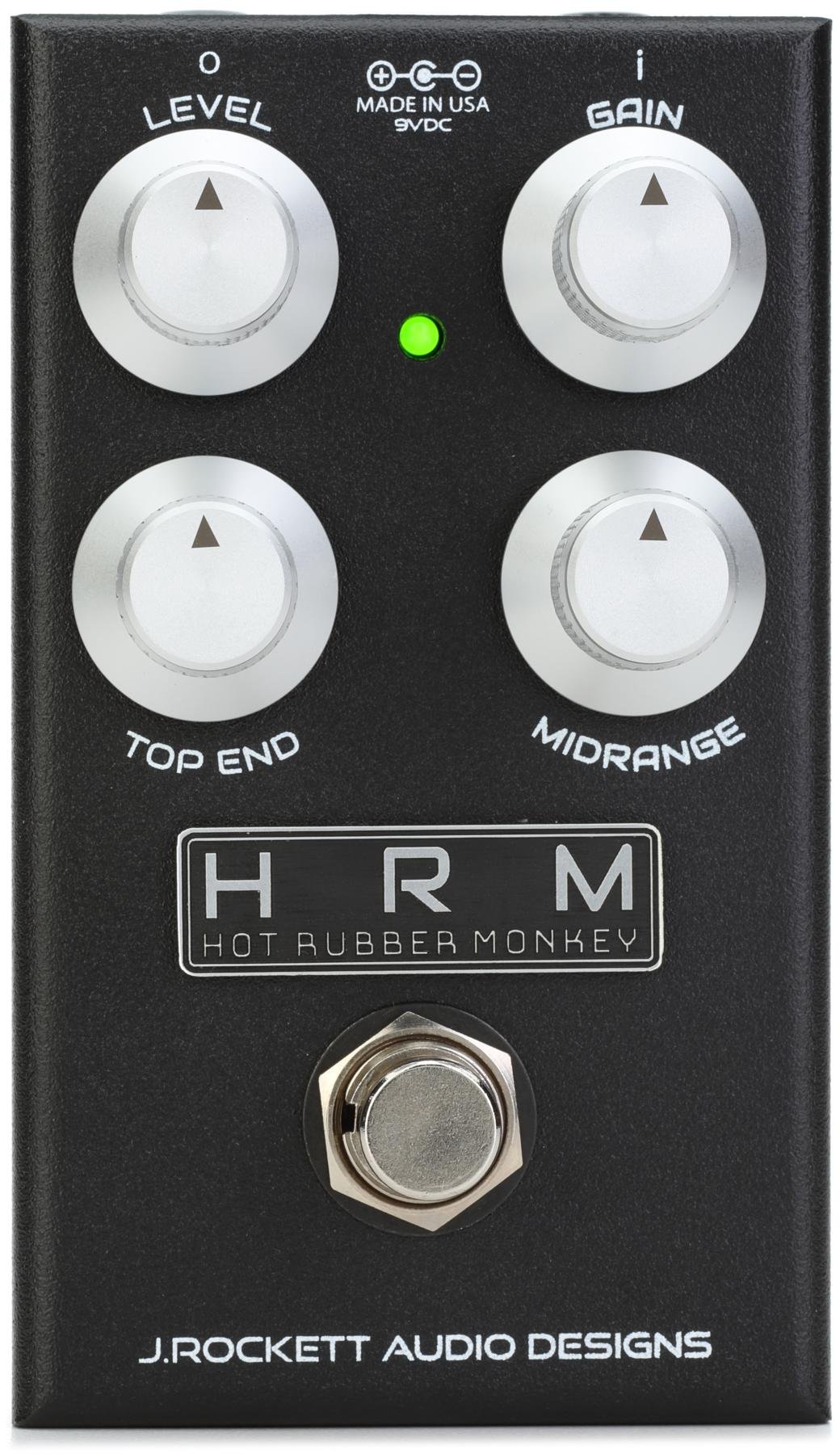 Hot Rubber Monkey HRM OD V2
J. Rockett Audio Designs