John Petrucci and Ernie Ball Music Man Introduces the Majesty 8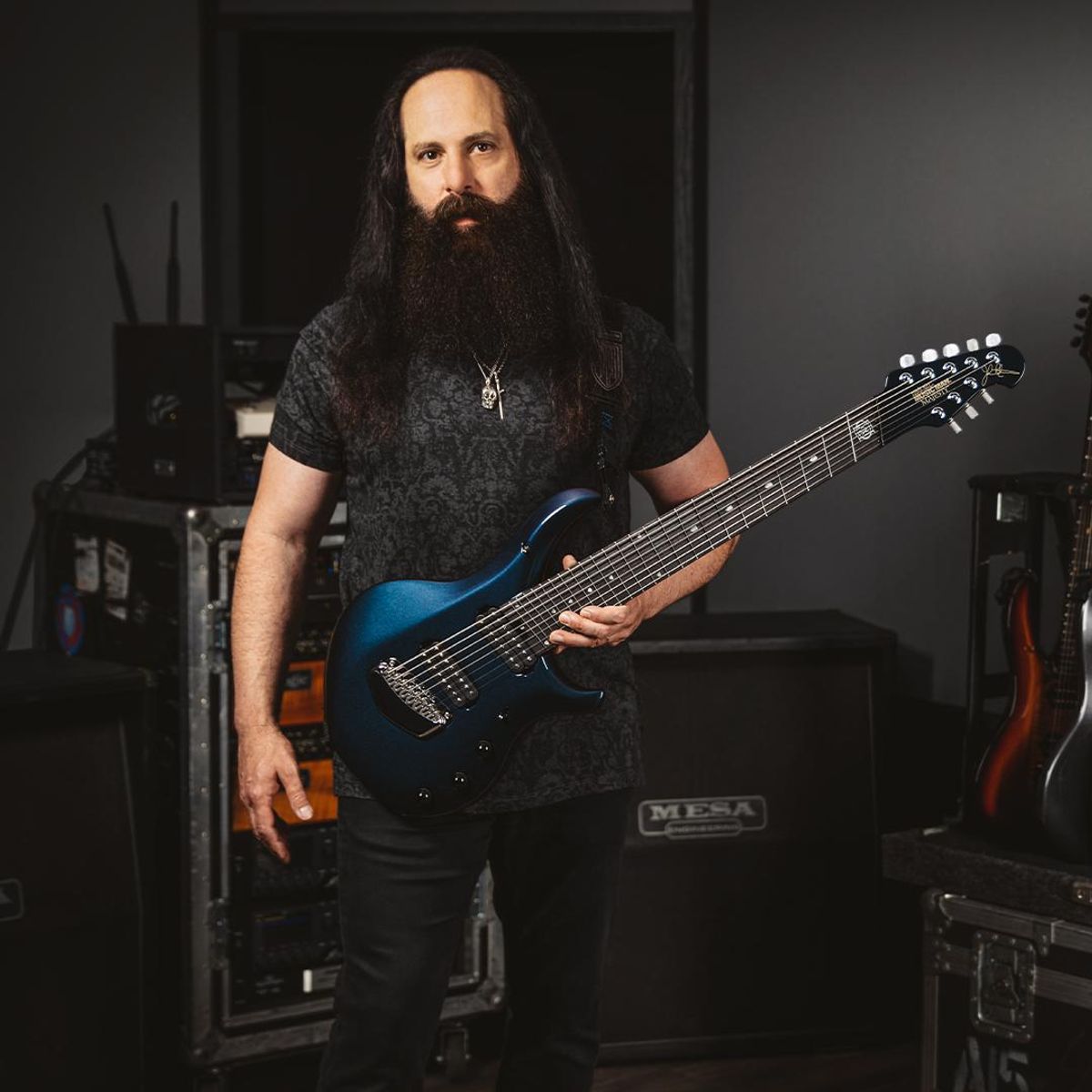 A collaboration many years in the making, Ernie Ball Music Man and John Petrucci are excited to launch the much-anticipated Majesty 8 String guitar. Over the past decade, the rise in popularity for 8 string models has grown significantly, and the demand for an Ernie Ball Music Man 8 string guitar has been well-voiced throughout the guitar community.
---
John Petrucci and the Ernie Ball Music Man R&D team have introduced the world to some of the most technologically innovative guitar designs and felt the time was right for an 8 string model with the same performance, playability, and attention to detail so prevalent with the John Petrucci line of signature instruments. Building on the success of the best-selling EBMM Majesty, the decision was made to create an 8 string version with the same performance-minded specifications and race-inspired design that makes the Majesty one of the most ergonomic and perfectly balanced instruments available. Without influence from other 8 string models, John Petrucci decided that his signature 8 string model would start with three principal appointments, a basswood body through-neck design finished in his original Mystic Dream signature colorway, and an equalized amount of tension across all eight strings. To make this work a multi-scale fanned fret concept was discussed and implemented.
The new multiscale fretboard features 24 stainless steel fanned-frets and measures 27" on the bass side with a standard scale length of 25.5" on the treble side. The fanned fret, multi-scale design allows for a longer string length providing a comfortable amount of tension on the bass strings, with a traditional feel on the treble side for fluid string bends and solos. The electronics package includes a 3-way selector switch with signature 8 string custom-angled DiMarzio Dreamcatcher (bridge) and Rainmaker (neck) pickups. Also included is a 3-way toggle that incorporates a piezo bridge system giving the Majesty a very focused and highly versatile palette of tones. The Majesty 8 string will be hand-numbered on the back of the headstock and accompanied by a certificate of authenticity. The Majesty 8 string will also come with a signed control cavity cover, hand-numbered on the back of the headstock, and accompanied by a signed certificate of authenticity. You can order the Majesty 8 at music-man.com.
The Majesty 8 is featured on the upcoming Dream Theater album, A View From the Top of the World, out everywhere on October 22. It's limited to 100 guitars worldwide and available to purchase today through Music-Man.com, the Ernie Ball Music Man Reverb Shop, as well as through select Ernie Ball Music Man retailers on 10/1/21.
Ernie Ball Music Man: John Petrucci Majesty 8-String Guitar
Features
● Fanned Frets
● Multiple scale
● Hand-numbered back of headstock #1 - #100
● Angled hardtail bridge
● Angled DiMarzio Rainmaker and Dreamcatcher pickups
● Push/Push volume control for over 20dB gain boost
● Original Mystic Dream colorway
● John Petrucci signed Certificate of Authenticity
● Autographed cavity control cover
Additionally, Ernie Ball is pleased to announce the all-new Regular Slinky 8-string electric guitar strings. Ernie Ball Nickel Wound Slinky Electric Guitar Strings are made from nickel-plated steel wire wrapped around a tin-plated hex-shaped steel core wire. The plain strings are made of specially tempered tin plated high carbon steel producing a well-balanced tone that compliments all guitar types and playing styles. This set is optimized for longer scale lengths and multiscale instruments. All strings are 39.5" long and the .074 has a 37" taper. Gauges are .010, .013, .0165, .024w, .032, .044, .058, .074". You can find them on ernieball.com.