Mastro Valvola Unveils the OFF1 Octave/Fuzz/Ladder Filter​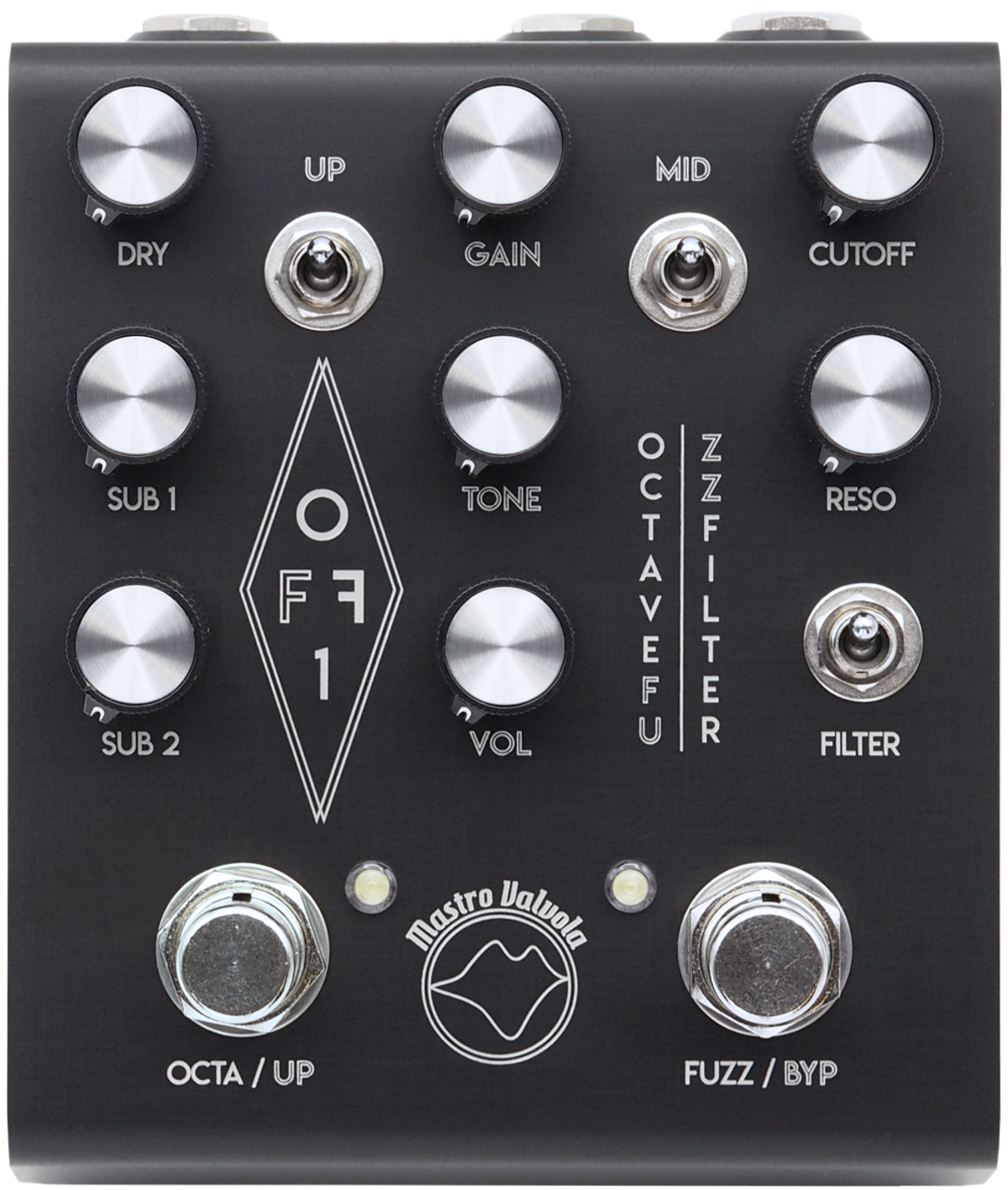 OFF1 by Mastro Valvola pedals features three analog stand-alone circuits in a series: Octave, Fuzz, and Ladder.
---
OFF1, the newest product by Mastro Valvola pedals offers Octave and Fuzz, which can be used individually for a more canonical approach of the two effects, or combined for more experimental results. The first effect in the internal signal chain is the Octave and then in series come the Fuzz and the ladder Filter. By applying the Fuzz's high octave and Filter on the low octaves, ordinary sounds can shift towards moods closer to synthesizers.

Mastro Valvola OFF1 Octave Fuzz Filter - LADDER filter on synth.
Features
3 analog circuits
Synth-style ladder filter
2 footswitches
Both buttons can be used in latching or momentary mode
Expression pedal / CV input