Walrus Audio Unveils the Polychrome Flanger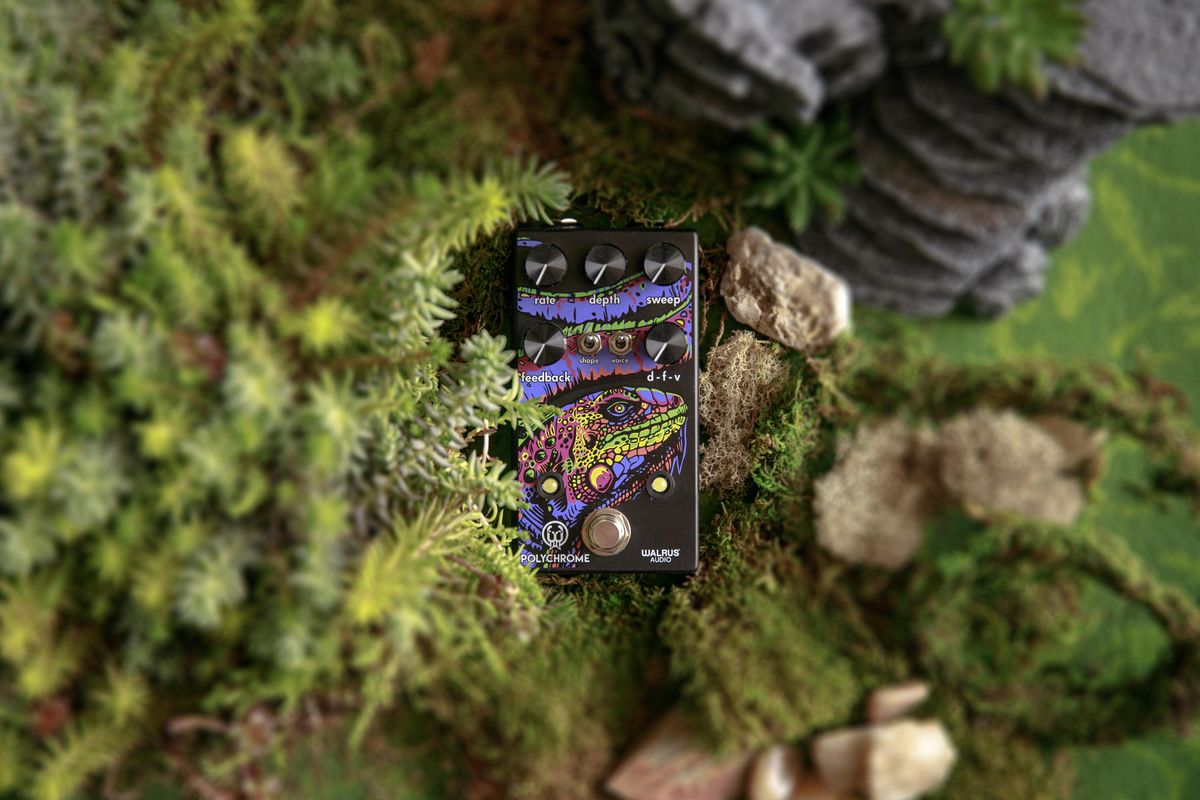 Walrus Audio is excited to round out their modulated offerings with the true bypass, all-analog Polychrome Flanger. Pulling in familiar layout controls from the Julia and Lillian, dial in a wealth of colorful flange with the D-F-V (Dry, Flange, Vibrato) blend knob and shape and voice switches.
---
Like the Iguana that's malleable to its environment, the Polychrome can blend into its surroundings for harmonious balance with subtle movement and texture or stand out with bold and vibrant confidence. For those that favor the dramatic, using the Voice Switch in the up position will give players a more complex, notched flange effect with less low end. Add in random LFO from the Shape Switch for new and unexpected sounds.
Walrus Audio Polychrome Analog Flanger Tech Demo
Resembling other members of the Walrus Audio modulation family, the Polychrome has a blend knob. The D-F-V (Dry, Flange, Vibrato) knob lets you blend the dry and delayed signal from full dry at minimum (no effect), to traditional flange at noon to full pitch vibrato at maximum. Don't sleep on the vibrato sounds in the Polychrome. Set the D-F-V knob to maximum, feedback to a minimum, and the voice switch up for some unique pitch vibrato.
Top-mounted input, output, and power jacks, as well as soft switch relay bypassing, make the Polychrome fit well on your board and ensures smooth operation for years to come.
Walrus Audio is offering The Polychrome for a retail price of $199 and is available now at walrusaudio.com and with our authorized dealers all over the galaxy.
Walrus Audio Pedal Play: Polychrome Analog Flanger