Thanks for choosing to subscribe to the Premier Guitar app for iPhone and iPad! If you havent already, please click here to download the app on your device.
 
---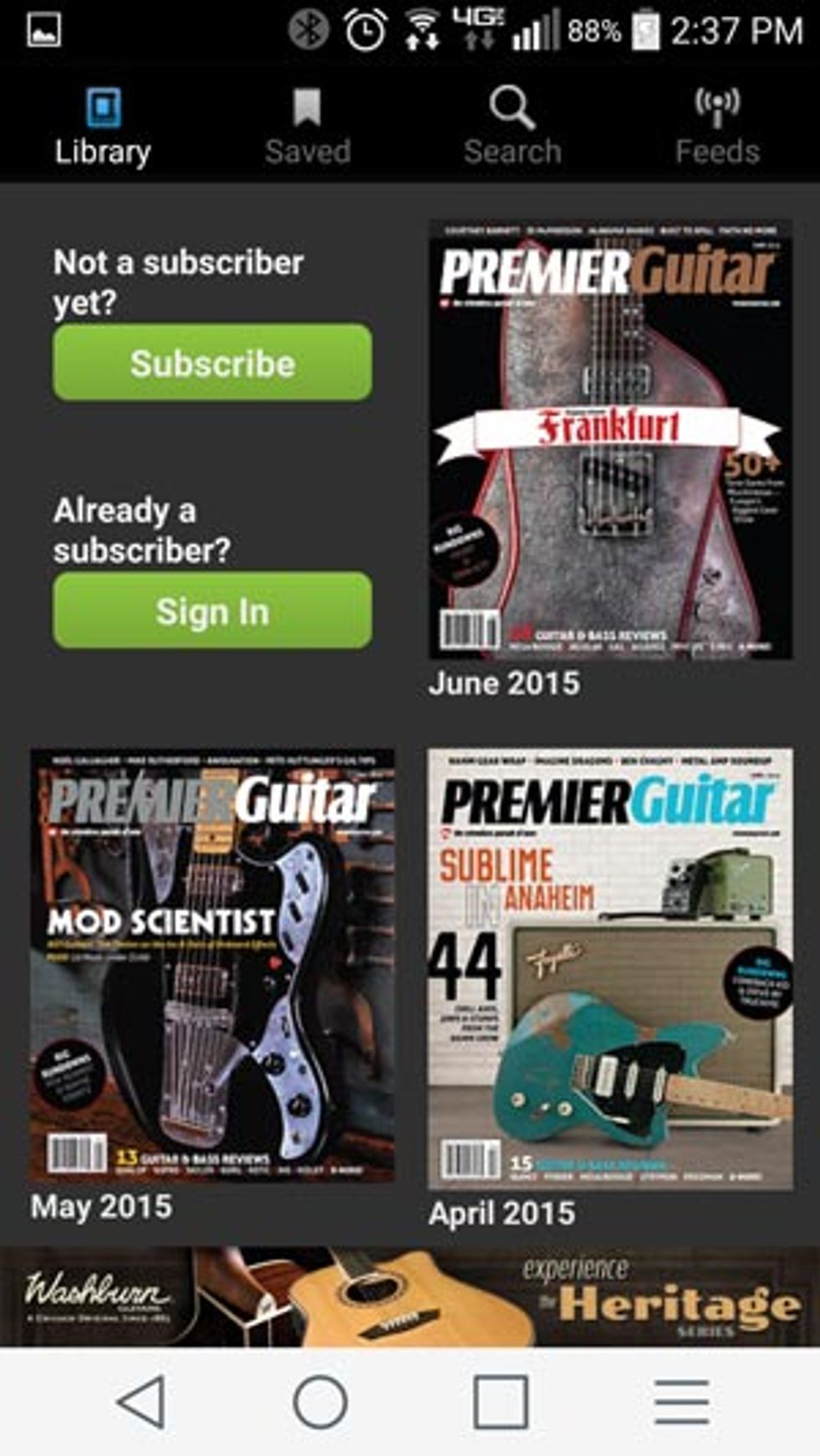 Step 1:

Once the app is installed, click "Sign In".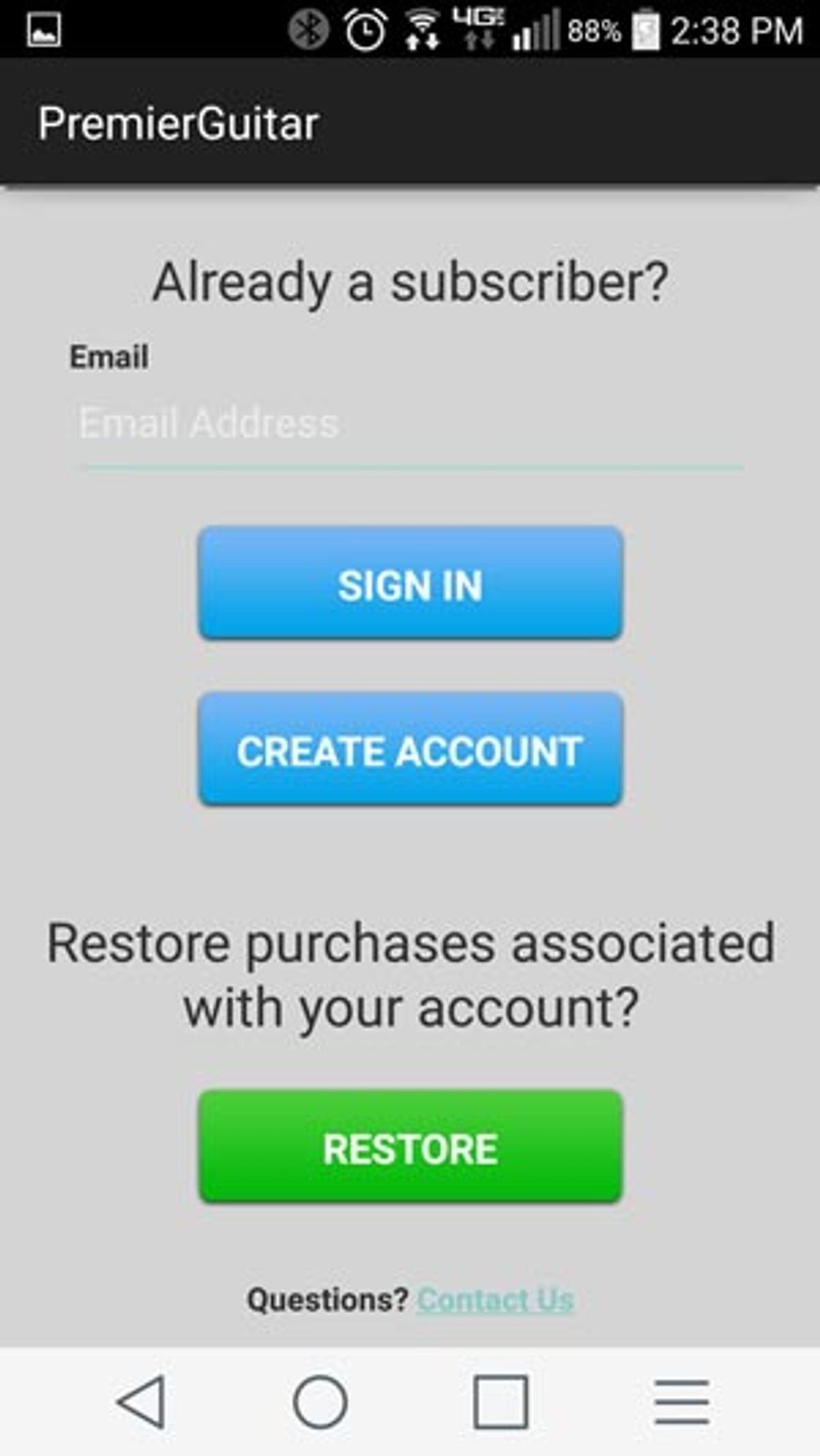 Step 2:
Use the email address that you provided to us to sign in.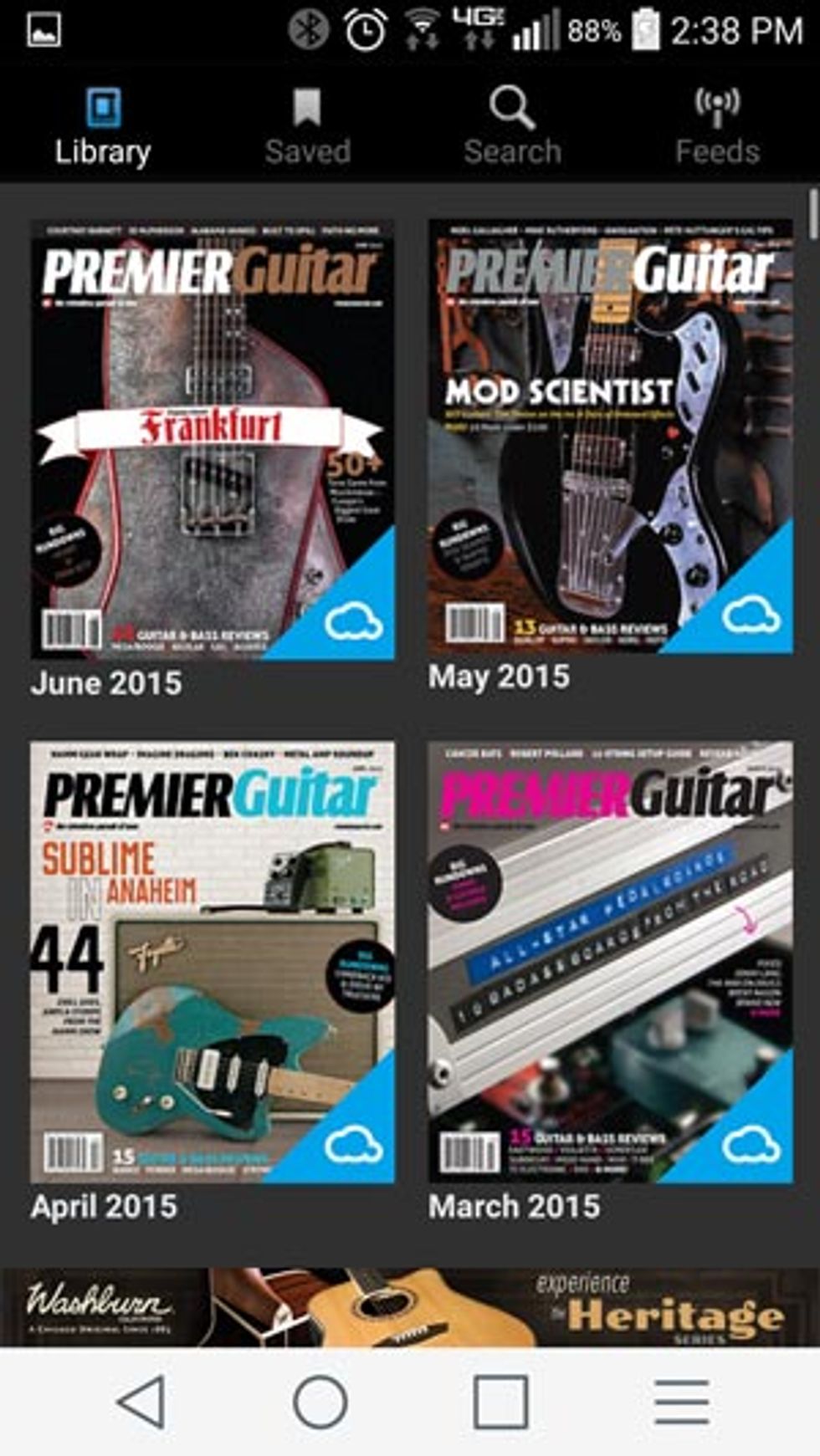 Step 3:
 
Enjoy your subscription!