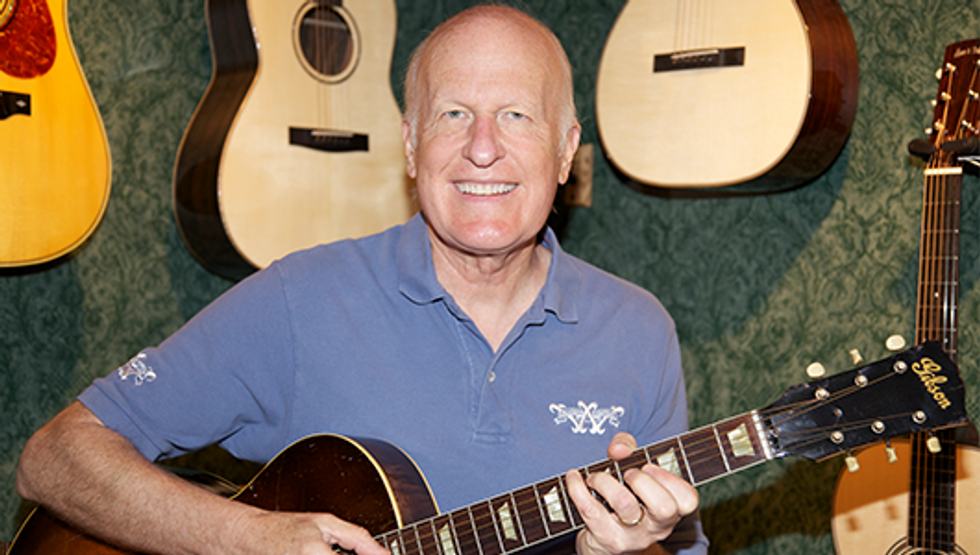 An event 50 years in the making, 2018 marks the 50th Anniversary of Willcutt Guitar Shop, in Lexington, KY. For 50 years now, Bob Willcutt has been providing service and sales of fretted instruments and accessories to guitar enthusiasts both local and worldwide. Willcutt Guitars has been a top dealer of several of the brands carried (some over 10 years) including PRS Guitars, Fender® Custom Shop Guitars, Taylor Guitars, Martin Guitars, Dr. Z Amps, Carr Amps, and more. The staff at Willcutt's is unrivaled, with a vast array of knowledge and experience of the world's finest boutique instruments, and everything in between. Bob Willcutt still loves doing repairs, and the steady growth of Willcutt's over the last 50 years has allowed Bob to share his passion for repairs and instruments all over the world. Willcutt Guitar Shop has appreciated every customer over the last 50 years, and we thank all of you. Willcutt Guitar Shop is honored to be able to continue serving and fulfilling the needs of guitar enthusiast's worldwide!
The story behind Willcutt Guitars began in 1968. The summer of love, and music was changing rapidly with guitar as the main creative force. Vinyl records, Volkswagen Bugs,The Beatles and Bob Willcutt, who was already playing in top Washington D.C. bands, began repairing antique and rare instruments. Back then there were few ways to learn the luthiery trade. The market was expanding faster than the old repair guys could keep up with. They didn't understand the needs of the day. I can still hear one of them saying, "Why do you kids want such little strings," and "don't turn that amp up too loud as it might start to distort!" Good thing Eric Clapton--playing with John Mayall's Bluesbrakers--wasn't listening! 

The 70's and 80's brought great acts to town. Eddie Van Halen bought some red Sperzel keys on a private visit, and Howard Leese purchased a chrome appointed pink Les Paul from our custom department. Molly Hatchet, Metallica, The Who, Stones, Iggy Pop, and others dealt with us. At the same time, J.D. Crowe's band "The New South" from Lexington, KY, was the center of modern Bluegrass. Because of him, such greats as Tony and Larry Rice, Ricky Skaggs, Sam Bush, Linda Ronstadt, Steve Stills, and others were in and out of our little shop. We also became the east coast custom center for the original Schecter company and built guitars for their catalogs and Namm shows. Remember the "Dream Machines" ad in Guitar Player magazine?

More of the same until about 1998 when we decided to either get bigger or go back to a one man shop. Real estate was rare and expensive in the growing Lexington area but then something was opening up as an alternative method of expansion, (Thanks! Al Gore!) the Internet! Finally there was an opportunity to bring more of what Willcutt Guitars is all about to a wider audience. Years of hands on experience has kept the old school values of proper presentation, individual set up (usually by Bob Willcutt himself) and fair dealings in place. Never resting on our laurels, we continue to reinvest in the guitar industry and search the world for new quality products and methods to better serve you, the guitar lover and player. 

Bob Willcutt still loves repairing guitars. The nice view of downtown Lexington from his repair bench doesn't hurt. Initially working as a social worker, Bob repaired and rebuilt vintage folk instruments as a hobby starting in the 1960's. After repairing and mentoring at a local music store, he went on to found his own guitar and repair shop. Growing steadily for the last several decades, Bob has found continued success with expansion of the online retail portion of his business. In addition, the internet has helped promote his great and growing reputation as a repairman and provide new customers from all over the world.