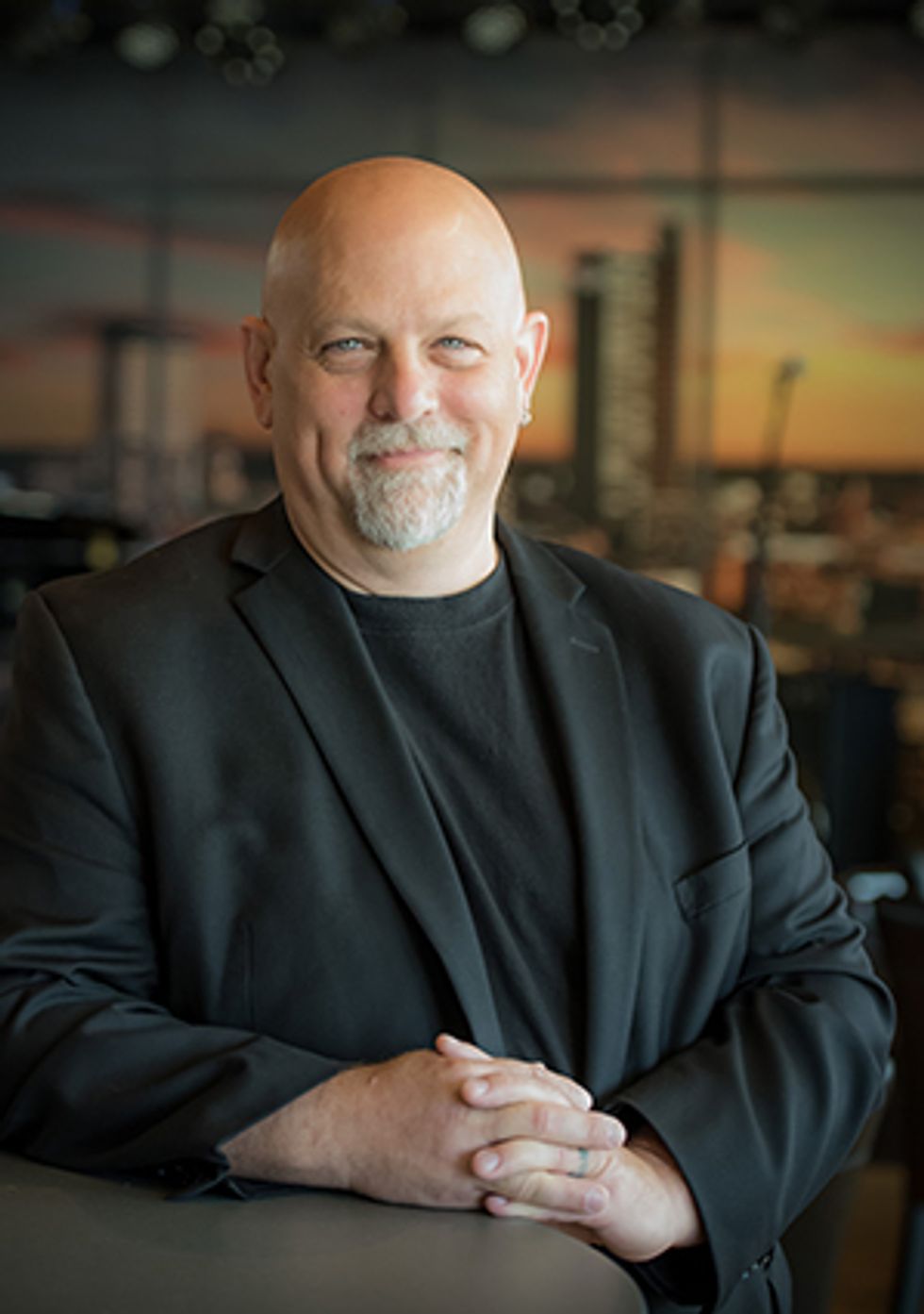 Sweetwater Hires Roland Executive 
Bob Bailey will run GearFest and the Sweetwater Academy of Music
Fort Wayne, IN, August 19, 2016 — Sweetwater, the No. 1 online retailer of music instruments and audio gear in the U.S., has hired long-time Roland representative Bob Bailey, who will have two roles. He will fill the newly-created position of Executive Director of GearFest, and he will also be the Executive Director of Sweetwater's Academy of Music.
Launched in 2002, Sweetwater's free, annual GearFest is the nation's largest customer-focused music and pro audio festival and trade show.  More than 12,000 attended GearFest 2016, coming to Fort Wayne from across the country and overseas. The Sweetwater Academy of Music, established in 2008, now boasts a faculty of 31, providing lessons in guitar and other stringed instruments, percussion, keyboards, vocals, and recording, for more than 700 students.
From 2006 to 2015, Bob Bailey was the Sweetwater in-house manufacturer's representative for Roland and BOSS Corporation US. In addition to sales and marketing duties, he created curriculum for all Roland/ BOSS related Sweetwater training programs. In 2015, he accepted the position of Director of Sales and Marketing for BOSS Corporation US. His responsibilities included sales, marketing, product development, and training of Roland BOSS' own district sales managers and its sales staff for the entire US. 
Sweetwater founder and president Chuck Surack said, "With Bob's depth of experience, as a musician with a considerable resume, as an expert in gear of all kinds, plus his impressive management background, I couldn't imagine anyone being more qualified than Bob to run our burgeoning Academy of Music and our incredible GearFest trade show."
Bob Bailey remarked, "As Executive Director of Sweetwater's Academy of Music and Technology, I will look for unique ways to grow and build on what is already an outstanding operation. As Executive Director of Sweetwater's GearFest, I will function as the "one stop" source for communication with all parties involved and, in particular, help vendors understand how they can benefit even more through their increased attendance and involvement. "
Originally from Indianapolis, Indiana, he began playing professionally at 16 and toured the Midwest, moving to Southern California at 21, and playing in numerous bands that included members of the Beach Boys and Laura Brannigan's band. He later managed music stores for Guitar Center. 
He designed and installed pro audio systems for Guitar Center and Jim's Music Centers, and worked as a front of house engineer at numerous venues. He also owned a 16 track project studio with a partner in Fullerton, CA. 
He returned to Indianapolis in 1993 to play with Carl Storie and The Faith Band. He became chief engineer and writer for Hamsterball Studios, where he composed, played, sang, and was voice-over talent for television shows for Discovery Channel and TLC, and for video games including Railroad Tycoon 3, World Series of Poker, and many others. 
He performed with Allannah Miles (Black Velvet), Lou Graham (Foreigner), and comedian Rodney Carrington, recorded with Carl Storie, Dane Clark (drummer for John Mellencamp), Southern Draw, Del Rio, and others, and opened concerts for artists including Steppenwolf, Lover Boy, Rare Earth, .38 Special, Toby Keith, Patty Loveless, and many others. He was Musical Director for Heartland Church in Indianapolis and also taught guitar, vocal and recording classes from his home. 
He currently fronts his own band, Expanding Man, performing covers of classic rock and soul songs, and is vocalist and guitarist for the Sweetwater All-Stars, who perform classic R&B songs from the 60s and 70s.