Power and Protection for your Studio
It's time to think about taking steps to not only clean up your power, but to protect your valuable gear.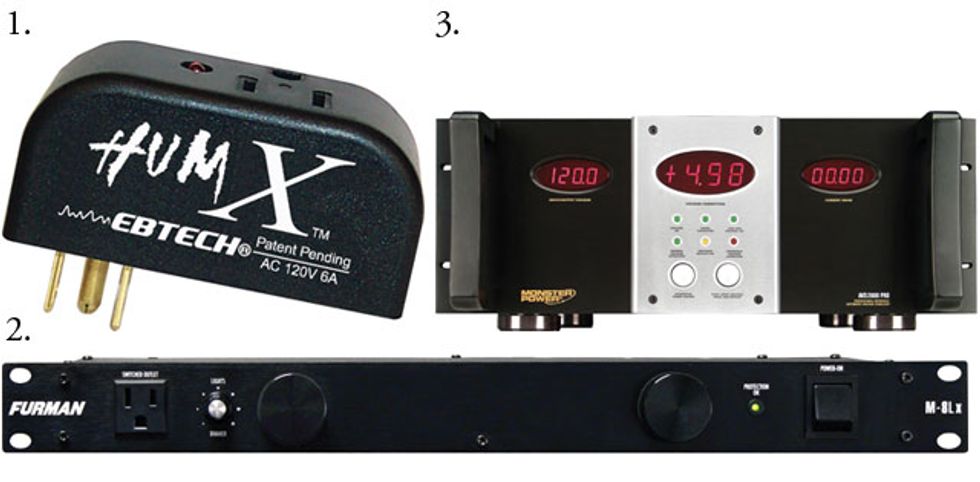 1. The Ebtech Hum X is useful for nuking noise caused by pesky ground loops. 2. Products like the Furman M-8Lx will filter out EMI (electromagnetic interference) and RFI (radio frequency interference) that can plague your studio gear. 3.Within a window of 80-140 volts, the Monster Pro AVS 2000 Automatic Voltage Stabilizer adjusts incoming electricity to 120 volts—exactly what your gear wants to see.
Let's talk about power and protection. Sure, it sounds like a mob movie intro, but it's really about making sure our studio gear doesn't turn into ashes during the next storm, surge, or outage. Many of you own some form of recording gear, be it a simple GarageBand laptop setup or a full-blown Pro Tools HD rig. But how many of you just plug right into a simple power strip or even worse, directly into the wall? It's time to think about taking steps to not only clean up your power, but to protect your valuable gear.
Luckily, there are several different "layers" of protection you can go with, both in terms of price points and actual defense from spikes, magnetic interference, and other gremlins. At the very least, you should invest in some form of power/line conditioning, which will protect you from those nasty power surges commercial power providers can deliver.
Typical AC (alternating current) electricity flows forward and backward at a rate of 60 times per second, or 60 Hz. Ever hear the term "60-cycle hum?" Well, that's where it came from, and you'll want to ground it by making sure your gear has a 3-prong adapter, which is the modern standard. If you do suffer from hum, something like the Ebtech Hum X (around $70) will help filter out the unwanted voltage and current from your line and eliminate ground loop hum. Hey, it's a start.
In addition to protecting you from those power surges and hums, a good studio-grade power conditioner will filter out some EMI (electromagnetic interference) and RFI (radio frequency interference). Any of you who have ever recorded in New York City know that radio waves constantly bombard your sessions, often sneaking through even the most robust RFI protection. Products like the rackmounted Furman M-8Lx (around $100) can offer some extra outlets, two small lamps, RFI/ EMI filtering, and surge protection. Before your gear blows, the Furman will (and that's a much cheaper alternative).
Kicking it up a bit, you can look at something like the SurgeX SX2120 (around $700), which features two banks of switchable outlets, full EMI/RFI filtering, a self-test circuit, and a thermal circuit breaker for overload protection.
In addition to rackmounted power conditioners, I run everything through a voltage regulator in my studio. This provides my gear with a constant and steady source of voltage. I happen to use a Monster Pro AVS 2000 Automatic Voltage Stabilizer. By plugging this into the wall, and then my power conditioners into the AVS unit, a constant 120 volts AC is maintained at all times. This helps protect my gear and ensures that I'm not suffering any loss of audio quality due to bad or fluctuating power.
On this unit (which is quite large and weighs 69 pounds), there's a correction range of 80 to 140 volts. You can actually watch the incoming voltage, amperage draw, and voltage correction on the front panel meters. It's pretty amazing to see the power fluctuation in my condo complex (both above and below 120 volts).
The AVS also has a sequential poweron feature, which powers up some of the outlets at a programmable delay time so you don't pop your system by turning everything on at once. What I do is power up the AVS 2000, which then slowly turns on some of my power conditioners. I then power them up, which turns on my sub/ speakers, then the computer, then the outboard gear and Pro Tools rig. It simply "lightens the load" on my system.
I do feel a sense of confidence with this piece of gear. Even though it's pricey (around $1,700), this is what I do for a living and I want my gear protected. There are, of course, other companies that make voltage regulators, but as you might expect, they all cost more than power conditioners.
In addition to power conditioning and voltage stabilization, some professionals like to have an uninterruptable power supply, or UPS. A UPS will provide electricity to your rig should the power fail completely. For this, check out something like the APC Back-UPS BR1500G (around $250). The size of the unit's battery will determine how long your gear will stay on should the power go out, but at least you will have enough time to shut down properly and save your session data. You could also go with a product like the Furman F1500-UPS (around $1,200), which combines a voltage regulator with a UPS power supply.
No matter how far you go with it, at least take the minimum step of picking up a power conditioner for your studio setup. This way, you can be sure a spike or surge in the power won't blow up your rig. On top of that, you will have additional protection for EMI and RFI interference. Combine that with a good voltage regulator and UPS and you can survive the nastiest storm and keep on rocking.
---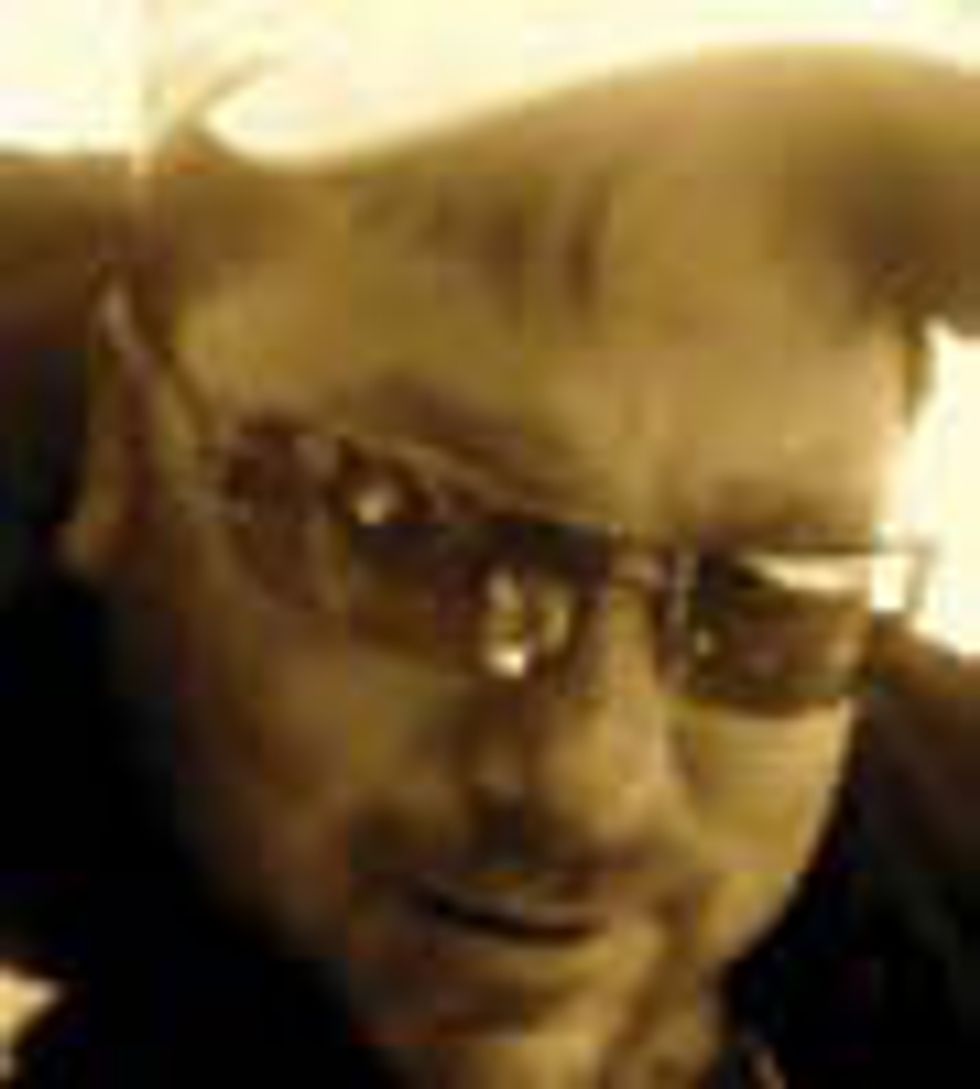 Rich Tozzoli
is a Grammy-nominated engineer and mixer who has worked with artists ranging from Al Di Meola to David Bowie. A life-long guitarist, he's also the author of
Pro Tools Surround Sound Mixing
and composes for the likes of Fox NFL, Discovery Channel, Nickelodeon, and HBO.