Premier Guitar and Broadjam Launch the Premier Guitarist Challenge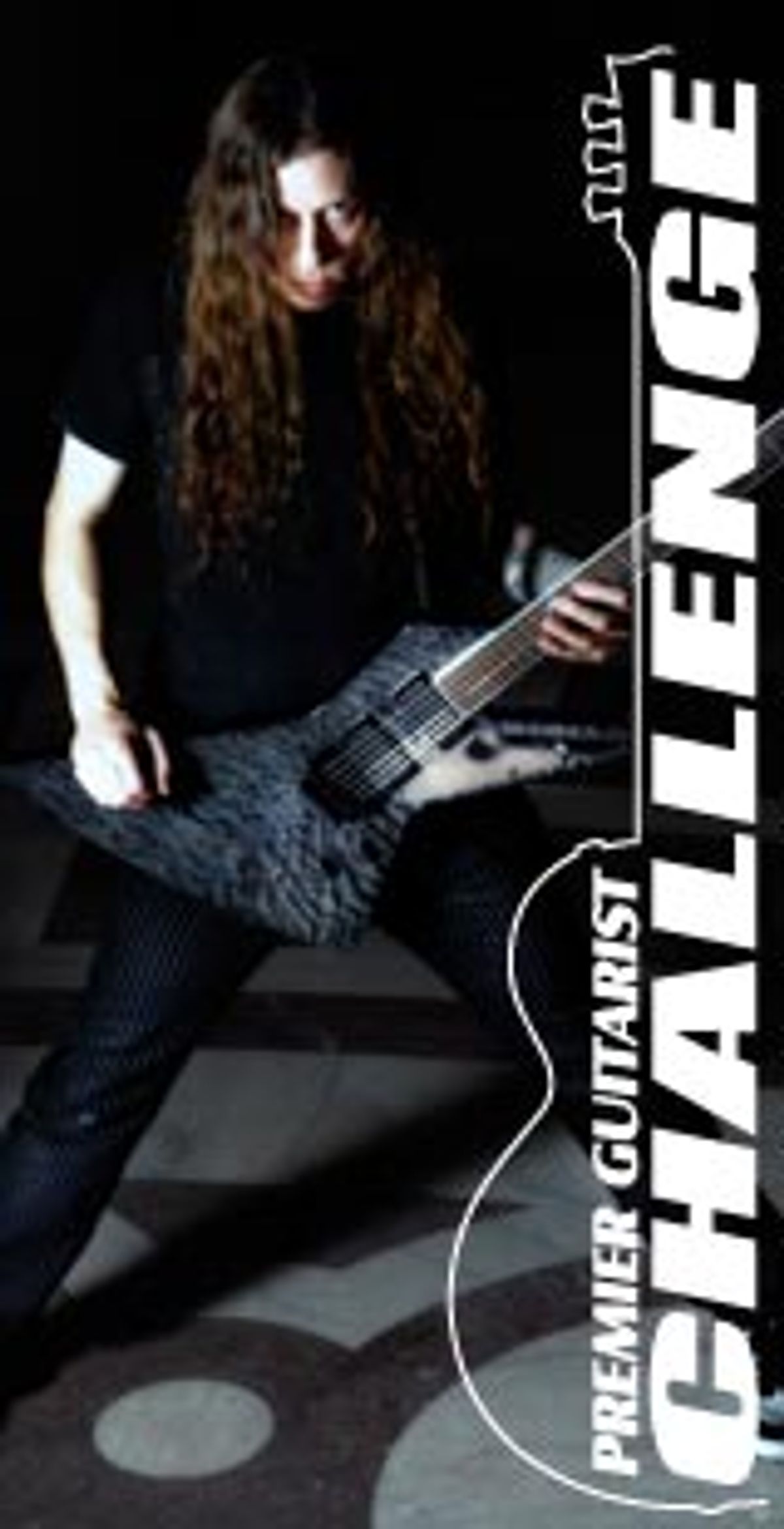 The online contest will feature original guitar-playing submissions and artist judge, Marcus Henderson, lead guitarist for Guitar Hero series
Mount Vernon, IA
(Jul 21, 2009) – Premier Guitar and Broadjam have officially launched the Premier Guitarist Challenge. The contest allows entrants to submit pieces of their guitar playing in acoustic or electric categories and is currently live through September 25, 2009. Marcus Henderson, lead guitarist for the Guitar Hero video game series, will serve as the artist judge for the contest.
Judging will be based on a player's skill and originality. Submissions are allowed to be entirely original or covers which are made original through the entrant's own unique tone and use of musical space.
The grand prize winners and runner ups in each category will receive an Epiphone Guitar; exposure with Premier Guitar and Broadjam; a subscription to Premier Guitar; and a Primo MoB membership to Broadjam. The entrance fee for the contest is $25 per song submitted.
"First off, mucho thanks to Premier Guitar for choosing me to be the artist judge" says Marcus Henderson. "This is going to one HELL of a contest from what I hear...Oh yeah! Epiphone's providing some killer prizes for the winners so fire up those 4 tracks, Pro Tools or answering machines and heat up those chops to the point of nuclear meltdown if you wanna win this thing! Good luck everyone. Now let's rock!"
To enter or learn more about the Premier Guitarist Challenge, click here.