14 Bands Rock Columbus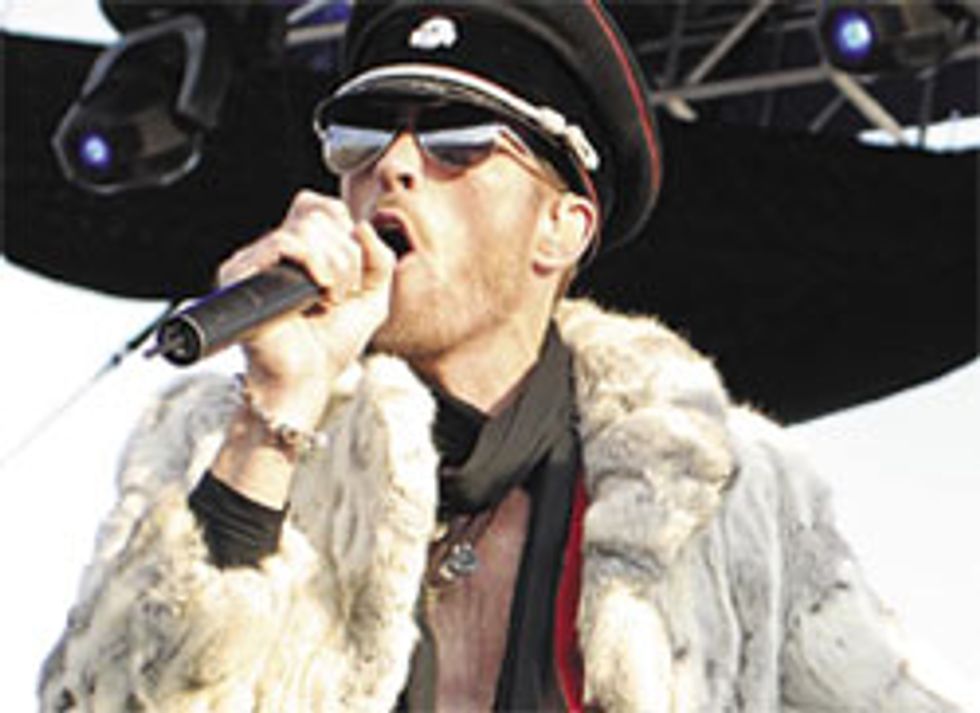 Saturday, May 19, 2007 Crew Stadium Columbus, Ohio
Photos ©2007 Wayne Dennon
After hearing the announcement for the inaugural Rock on the Range festival – a power-packed evening of hard rock – we immediately got in line for tickets well in advance of the show.
Featuring two performance areas, a main stage and the MadPackers.com stage, there were distorted guitars and tattoos everywhere you turned. The show opened promptly at noon, with Whitestarr on the second stage. If you aren't familiar with this band, Whitestarr includes movie director/producer Lou Adler's son, Cisco, and rock legend Roy Orbison's son, Alex. With such rock and roll pedigrees, it's no wonder the audience responded to their energetic performance.
The afternoon passed quickly, with acts 2 Cents and Operator (featuring ex- Puddle of Mudd guitarist Paul Phillips and musician/actor Johnny Strong) both churning out high gain sets. Black Stone Cherry took to the stage shortly after three, and we can safely say they've come a long way since the last time we saw them – the calendar tells us it was a little over three years ago. Puddle of Mudd and Papa Roach closed out the day on the MadPackers stage, with Jacoby Shaddix singing like it was his last night on Earth.
The main stage featured solid, roadtested bands like Breaking Benjamin, Three Days Grace and Chevelle, all in fine form – if not a bit bass heavy in the mix. One of the afternoon's true highlights was Buckcherry, who played through all of their stratospheric radio hits (with "Lit Up" and "Crazy Bitch" pushing the crowd to a frenzy), and marched around the stage with some of the best rock star swagger we've seen in years.
As the evening progressed, the big guns came out. Velvet Revolver – one of modern rock's hottest supergroups – blasted on stage with Scott Weiland and Slash proving that, indeed, some people were just meant to be rock stars. Evanescence followed in short order, showing off their two new band members, drummer Will Hunt and guitarist Troy McLawhorn, both formerly of Dark New Day. However, the real treat, the reason that many of us had attended in the first place, was the show's closer: ZZ Top.
Taking the main stage, Billy Gibbons, Dusty Hill and Frank Beard (ironically, the only member without the facial hair) taught all the young kids in the audience a thing or three about rock. Their music has remained timeless, and standards like "La Grange" and "Sharp Dressed Man" were in plentiful supply. With licks cascading through the P.A., guitarists had to have been in heaven.
Overall, the first Rock on the Range went off without a hitch – a remarkable feat for a show bringing together 14 of rock's hottest bands. Judging by this year's success, next year should prove to be even better.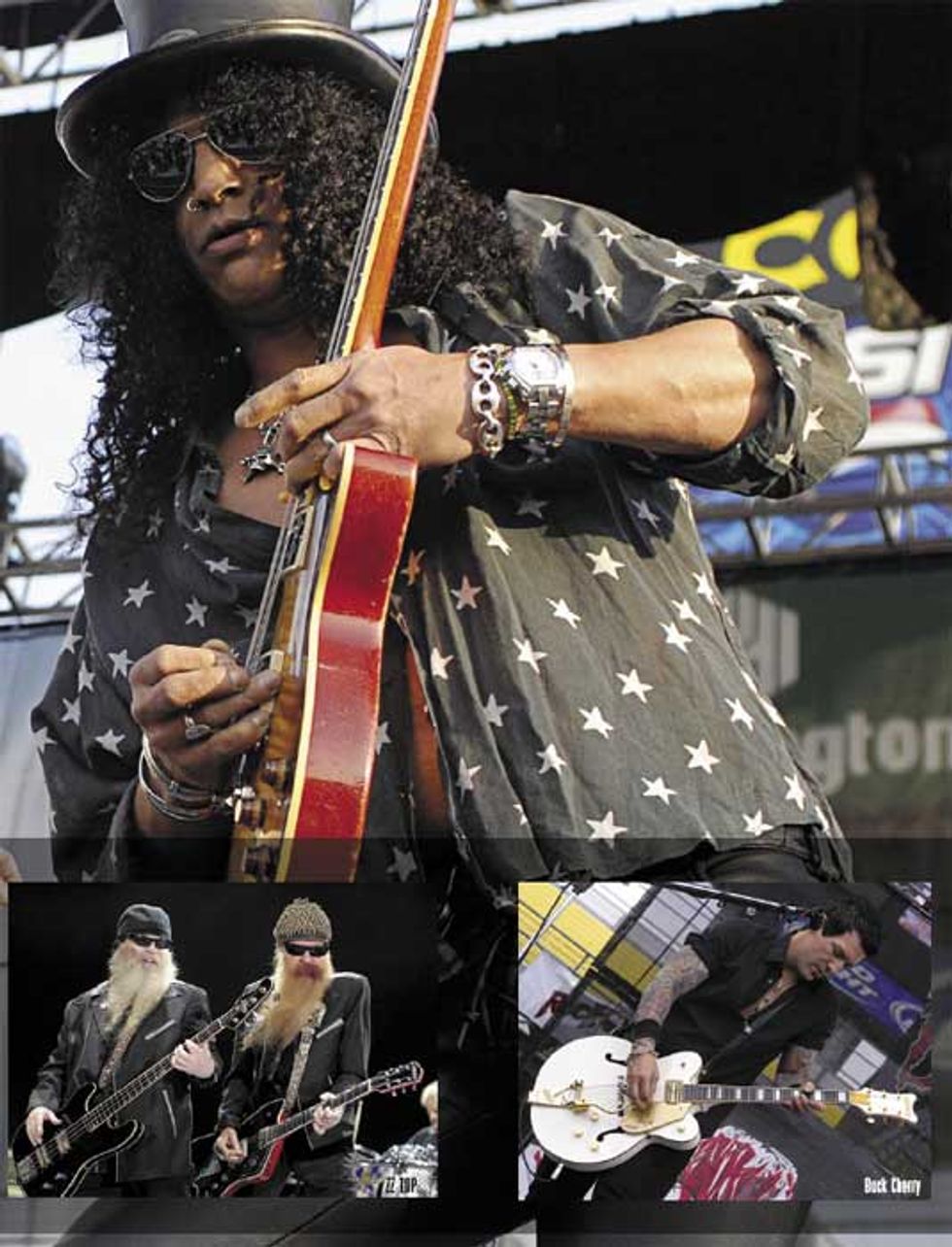 ---