These simple ideas can help you achieve better tracks and a more rewarding end result.
Be prepared like fretless bassist Joe Capozio.
Do it right or don't do it at all. We all know there's a lot of truth to that saying, so why is it that some people don't take the time to actually do things right? I bring this up because in the past week alone, I was on three separate sessions where the musicians I was recording were not prepared to work. This got me so mad, I decided to review "session etiquette" with the goal of making life better for you and those you record with. While some of the following may be obvious, these simple ideas can help you achieve better tracks and a more rewarding end result.
Be prepared. Okay, you knew I would say that. But wow, in all three sessions I did, none of the musicians were ready to go! If you're coming to my studio to cut a part, listen to the song before you arrive. How much is that to ask? It will make the overall flow of the session go much smoother than if you require time to learn your part on the spot while I keep looping the track. Plus, you're pissing off the producer (me) and engineer (me).
On the second session, I was cutting guitars for a drummer with a home studio. When I arrived, he hadn't yet bothered checking that the lines on his drums were all hooked up correctly. So the tracks were all over the place, and it took an hour and a half of me dialing in his rig before we even dropped a note. While we got everything done, it was a vibe crusher to arrive ready to play and then realize the equipment wasn't set up. When clients arrive at my studio, I have every mic, DI box, and line checked ahead of time. They literally walk in, say hello, get some levels, and we're ready to go. I call that my "no thinking" strategy. I don't want musicians to think about the part or the process, I just want them to do it.
Have your headphone mixes ready. This directly relates to the point above. When the client is ready to go, so am I. I've already checked the headphone levels before they arrive, and I've got extra extension cables ready in case they want to move around. I even have several different headphones available, if they're not comfortable with the ones I've initially given them.
Show up on time. Pros get to a session early. Don't come 45 minutes late (which happened this week). If you're going to be late, have the courtesy to call. It shows respect and is the right thing to do. The engineer's time is valuable and so is yours. So don't waste it by showing up late (unless, of course, there's a valid reason).
Have backup gear ready. As mentioned above, I always have extra headphones on hand in case a set goes down. I make sure to have extra mic cables, stands, picks, strings, capos, slides, guitar stands, hard drives, speakers—even full recording systems. For example, I've run Pro Tools LE sessions on my laptop when my HD rig was bugging out, and that backup laptop rig has saved my butt a few times. If something can break, it will—at the most inopportune time.
Use templates. Many of you produce and record in your own studios. When someone comes in to play, it helps to have session templates—setups with tracks and mixer channels correctly configured in your recording software—ready to grab those spur-of-the-moment creative ideas. This especially applies to us guitar players when the amp sounds just right and the vibe is all there. You want to capture as much of that sound as possible. So I'll have session templates ready with drum loops, effects, busses and sends. Again, no thinking allowed.
Warm up in advance. If possible, spend a few minutes playing your instrument before you arrive at a session. Again, while this may seem obvious, you don't want to get there with stiff fingers and spend a half hour defrosting them. Besides, if you've already been 'shedding that day, you'll play better on the session. And that, of course, will lead to more work for you.
By being fully prepared, you show that you're a professional. You show that you care about yourself and the work you're about to do. You demonstrate respect for those who you're working with. It's not that hard to do it right. But after all the seriousness, always have fun—it's music after all!
---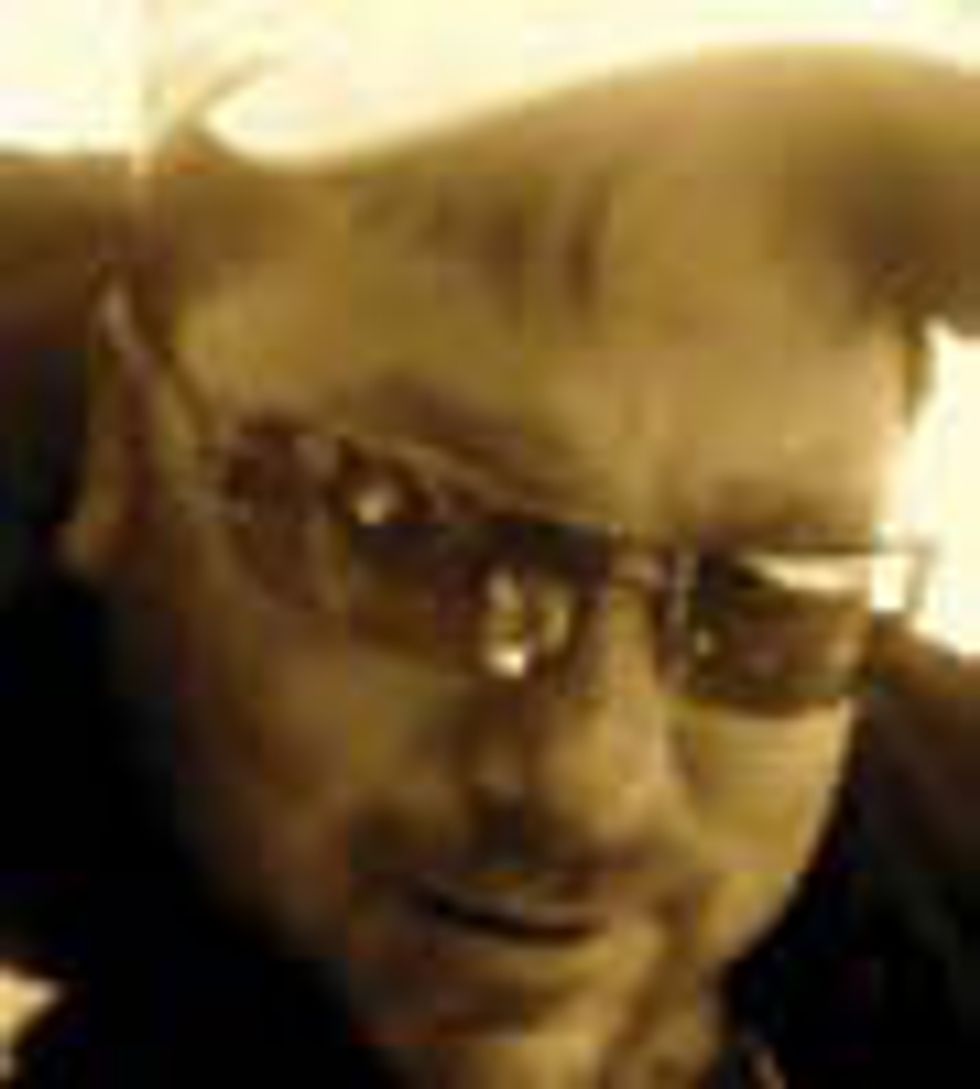 Rich Tozzoli
is a Grammy-nominated engineer and mixer who has worked with artists ranging from Al Di Meola to David Bowie. A life-long guitarist, he's also the author of
Pro Tools Surround Sound Mixing
and composes for the likes of Fox NFL, Discovery Channel, Nickelodeon, and HBO.
Looking for more great gear for the guitar player in your life (yourself included!)? Check out this year's Holiday Gear Finds!
Created in collaboration with legendary guitarist George Lynch of Dokken and Lynch Mob fame, the Mr.Scary Mod adds an adjustable tube gain stage and an onboard Deep control, which together are designed to enable an amp to have increased sustain while still retaining note definition and dynamics.
LegendaryTones, LLC today announced production availability of its new Mr. Scary Mod, a 100% pure tube module designed to instantly and easily expand the capabilities of many classic amplifiers with additional gain and tone shaping. Created in collaboration with legendary guitarist George Lynch of Dokken and Lynch Mob fame, the Mr.Scary Mod adds an adjustable tube gain stage and an onboard Deep control, which together are designed to enable an amp to have increased sustain while still retaining note definition and dynamics.
Originally released as the Lynch Mod in February 2021, the updated Mr. Scary Mod features the same core circuit as the Lynch Mod but is now equipped with a revised tube mix combo per George's preference as well as a facelift in a newly redesigned electro-galvanized steel enclosure. As with the Lynch Mod, each run will be limited and the first run in Pumpkin Orange with Black hardware is limited to just 150 pieces worldwide.
​The Mr. Scary Mod adds an adjustable tube gain stage on top of the cathode follower position, keeping note definition and articulation while further increasing sustain. Each Mr. Scary mod is meticulously built by hand in the USA, one at a time, and tuned using high-grade components. Equipped with a single ECC81 (12AT7) in the first position and ECC83 (12AX7) in the second, the Mr. Scary Mod can clean up beautifully when rolling down your guitar's volume, and still adds scorching gain when you roll it back up. This is a gain stage that's been tuned and approved by the ears of the maestro George Lynch himself.
"The Mr. Scary Mod excels with dynamics and is incredibly touch-responsive, allowing me to shift from playing clear, lightly compressed cleans to full-out aggressive sustain and distortion –and control it all simply by varying my guitar's volume control and picking," said GeorgeLynch. "In many ways, it's an old-school approach, but it's also so much more natural and expressive in addition to being musically fulfilling when you can play both the guitar and amp dynamically together this way."
The Mr. Scary Mod installs in minutes, is safe and effective to use, and requires no special tools or re-biasing of the amplifier. Simply insert the module into the cathode follower preamp position of compatible amplifiers (includes Marshall 2203/2204/1959/1987 circuits) and

immediately get the benefit of enjoying a hot-rodded amp that delivers all the pure harmonic character that comes with an added pure tube gain stage. The handmade in the USA Mr. Scary Mod is now available to order for $319.
For more information, please visit legendarytones.com.
October Audio has miniaturized their NVMBR Gain pedal to create two mini versions of this beautifully organic-sounding circuit – including an always-on gain device.
The NVMBR Gain is a nonlinear amp that transitions gracefully from clean boost to overdriven tones. Volume increases from just over unity to about 10db before soft-clipping drive appears for another 5db of boost. Its extraordinary ease of use is matched by outstanding versatility: you can use it as a clean boost, push a stubborn amp into overdrive or create a just-breaking-up sound at any amp volume.

October Audio's new family of mini NVMBR Gain pedals includes a switchable version that allows you to bypass the effect: one option features brand logo pedal graphics, while the other sports a fun "Witch Finger" graphic with a Davies knob as the"fingernail".
The second version in the new lineup is an always-on device featuring the Witch Finger graphic and Davies knob, with the same NVMBR Gain circuit that lies at the core of the switchable version.
Features:
Knob controls gain and clipping simultaneously
Stunning silver hammertone finish
Switchable versions are true-bypass, available with classic or witch finger graphics
Authentic Davies knobs, including the "fingernail"
9V center negative power supply required
Dimensions: 3.63 x 1.50 x 1.88 in​
Witch Finger (always on NVMBR Gain) demo
​All October Audio pedals are assembled in Richmond, VA, and available for purchase directly through the online shop. Street price is $109 for NVMBR Gain footswitch versions and $89 for the always-on device.
For more information, please visit octoberaudio.com.