SWR is releasing a redesigned model of the "Redhead" bass combo amplifier for its 20th birthday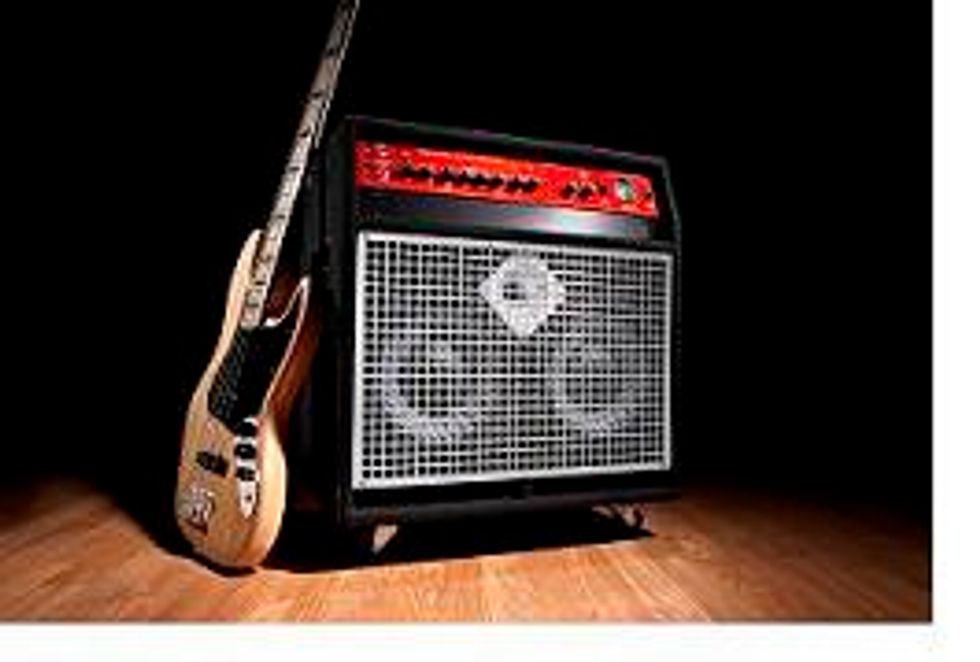 Scottsdale, Arizona (January 11, 2008) -- In celebration of the 20th anniversary of the SWR Redhead, the company is introducing the newly redesigned Redhead bass amplifier.  The newest version has an output of 400 watts (internal @ 4 ohms) and 650 watts (@ 2 ohms w/4 ohm extension speaker enclosure), and offers 17 different controls (see below).  The MSRP is set at $2,349.99.
The original Redhead, introduced in 1988, combined SWR's clear full-range tube preamp with a robust solid-state power platform into an easily portable 2 X 10 cabinet.  Loaded with two state-of-the-art 10" speakers and a high frequency horn, the Redhead offered unprecedented patching options designed to meet the standards of bassists, whether playing live or in the studio.
20th anniversary of the SWR Redhead
Output: 400 watts (internal @ 4 ohms), 650 watts (@ 2 ohms w/4 ohm extension speaker enclosure)
Speakers Two 10" Eminence
Channel: One
Controls: Tuning mute (sliding switch); Gain control (w/Pre Amp clip LED); Aural Enhancer™ control; Bass control (w/"Pull Turbo"); MidRange Level control; Midrange Frequency control; Treble control (w/ "Pull Transparency"); Compressor control (w/Compression LED); Master Volume control (w/ Power Amp clip LED); Tube DI Line/Direct (sliding switch); Tube DI Mute/Line (sliding switch); Tube DI Ground Lift (sliding switch); Tube DI Pad control; Effects Blend control; Internal Speaker On/Off (rocker switch); Power On/Off (rocker switch)
Effects: N/A
Covering: Black carpet
Dimensions:

Weight: 95 lbs.
Height: 23"
Width: 22.5"
Depth: 16.75"

Tubes: Two 12AX7 (Preamp & Tube DI)
Cover: Sold separately (0066186000)
Accessories: N/A
MSRP: $2349.99
For more information visit: SWR Amps