Day #8 is here! Enter below for your chance to WIN a Universal Audio Woodrow '55 Instrument Amplifier.
Buying products from this affiliate link may help support Premier Guitar.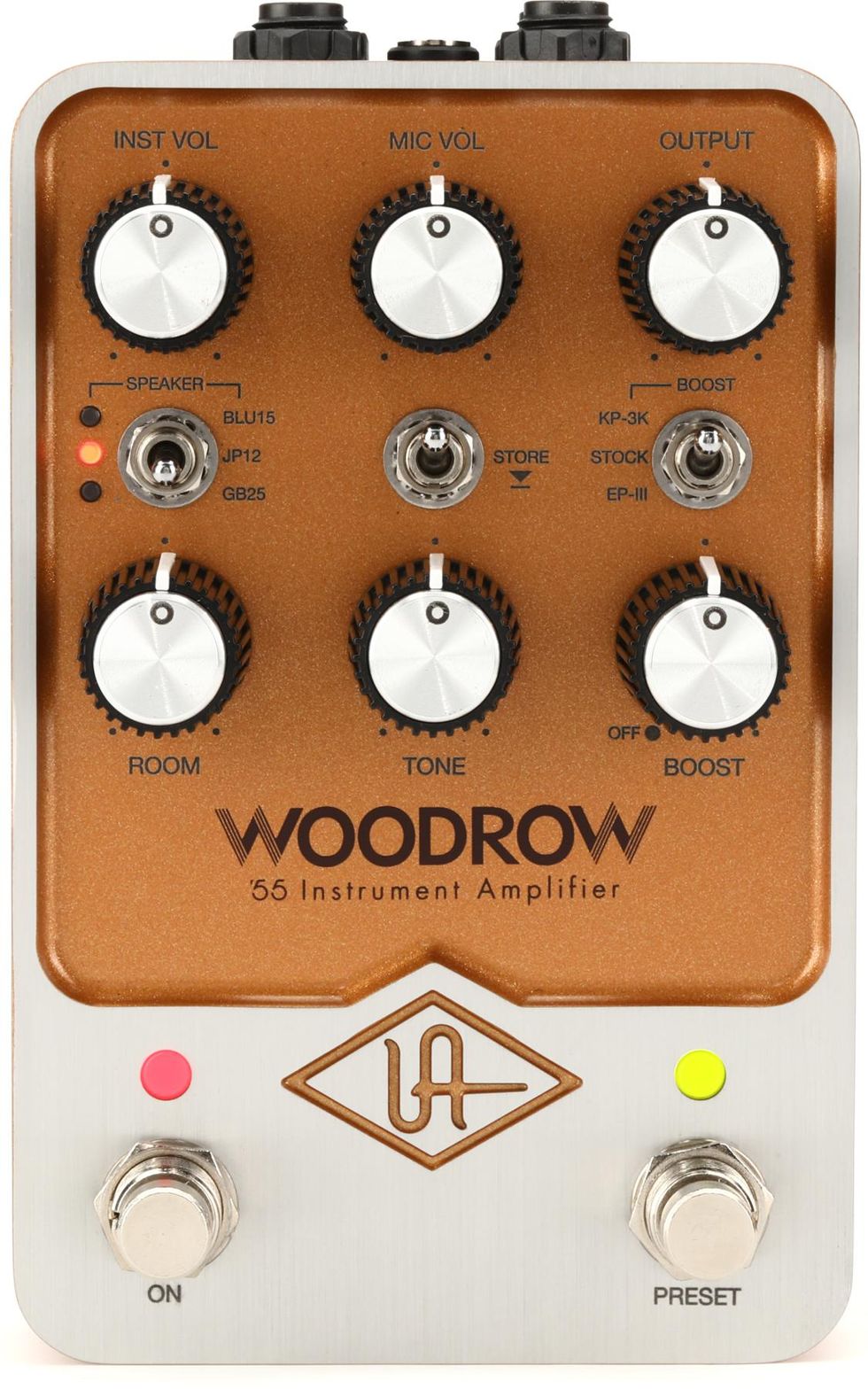 The UAFX Woodrow '55 Instrument Amplifier pedal gives you the legendary American tweed tube amp sounds used by artists and producers for decades, from The Eagles to Chuck Berry to Neil Young.

Built on powerful dual-engine processing and UAD modeling expertise, the Woodrow '55 effects pedal packs sweet cleans, rich overdrive, and grungy distortion.
Universal Audio