Art-rockers Conrad Keely and Jason Reece make whopping orchestral waves on their 10th studio album, X: The Godless Void and Other Stories.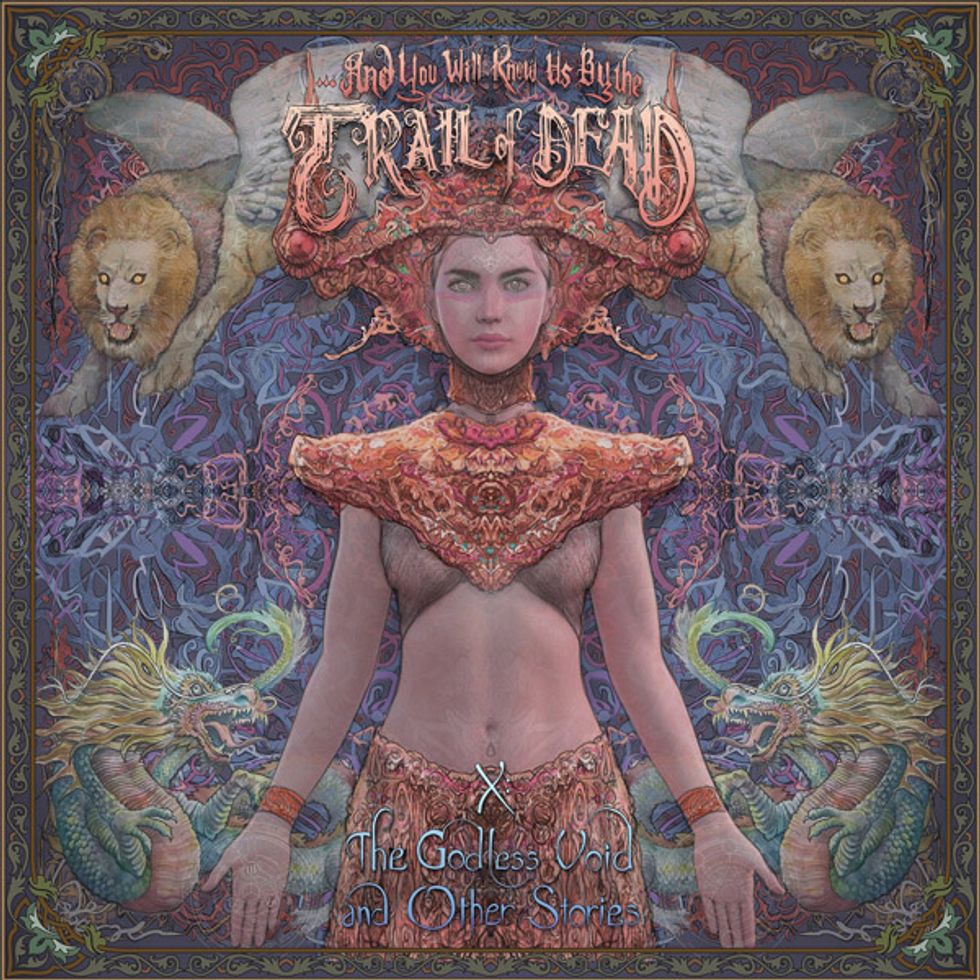 …And You Will Know Us by the Trail of Dead
X: The Godless Void and Other Stories
Trail of Dead formed in 1994. I'd heard the name often but never heard them. Now that I have, there's a lot to unpack about this epic, symphonic art-rock and its progressive accessibility. Godless Void combines post-punk angst and remarkable musicality akin to T.o.D's own influences, Rush and Sonic Youth, and matches it with spirited urgency.
Conrad Keely and Jason Reece alternate on vocals, drums, and guitar, resulting in captivating mood changes and fascinating breakdowns. In "All Who Wander," massive percussive tsunamis rip into wailing, down-tuned guitar arpeggios. Emotional, anthemic vocals call Morrissey to mind, and even the band's use of synths is choice. On "Gone," piano and cascades of guitar delay blossom over ominous industrial beats.
Speaking of crescendos, "The Opening Crescendo," starts the journey and sets the pace for pummeling buildups and melodic reprises. Keely says the album was built around the cyclic manipulation of one musical motif. It sounds incredible.
Must-hear tracks: "All Who Wander," "Who Haunts the Haunter"