"The Wolf You Feed" features Arch Enemy vocalist Alissa White Gluz.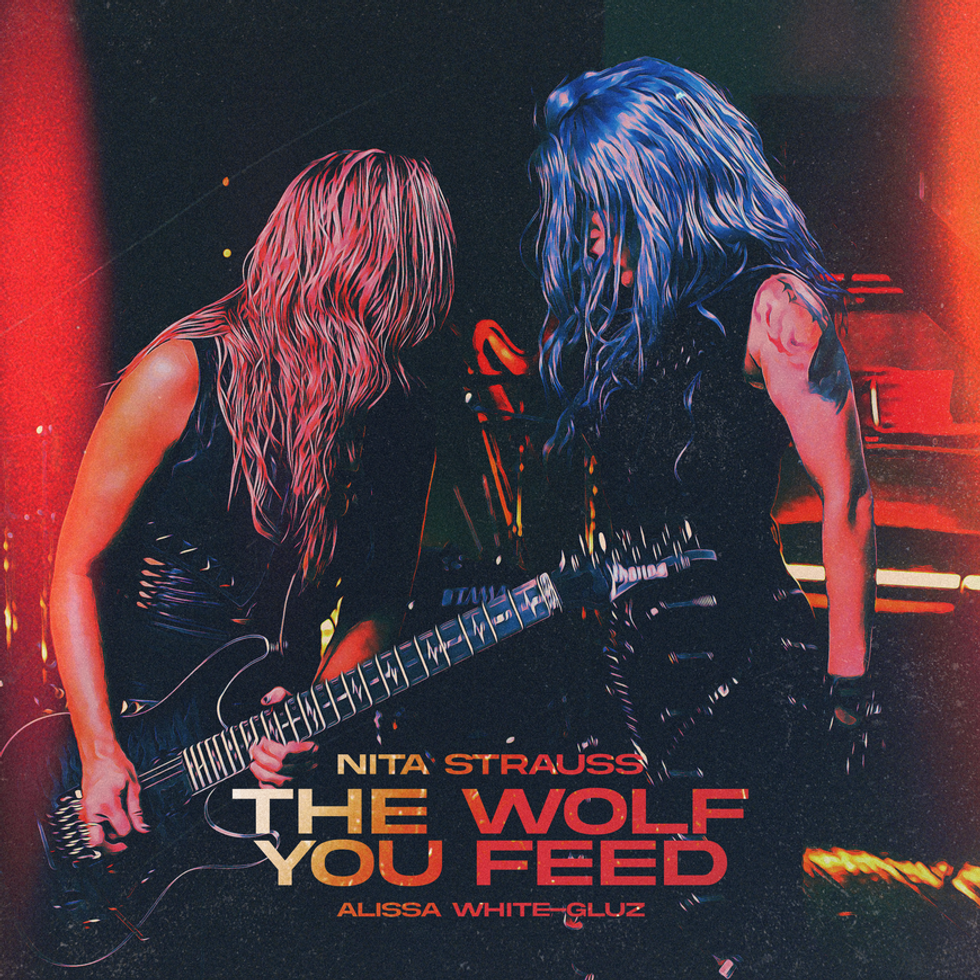 "Wolf You Feed", is the second song Nita Strauss has released featuring a star guest vocalist, the first being "Dead Inside" which featured guest vocals from Disturbed's David Draiman and saw Nita become the first ever solo female to have a #1 hit at Active Rock Radio. She also returned to her instrumental roots earlier this year with the release of single "Summer Storm", a fast-paced, emotive shred-fest. Combined, the two singles have had 3.5 million YouTube views and over 10 million streams on Spotify.
Nita Strauss' skill and love for all things guitar have seen her become an unstoppable performer. As well as writing, producing and playing all the guitar and bass parts on her solo output, Nita is known for wowing fans all over the world as the touring guitarist for Alice Cooper and most recently for mega-star, Demi Lovato.
NITA STRAUSS - The Wolf You Feed ft. Alissa White-Gluz of Arch Enemy (Official Music Video)