Guitarists Kerry McCoy and Shiv Mehra might have similar tastes in gear, but their approach to combining modern metal riffs with soundscape samples sets them apart.
PG's Perry Bean met with boundary-pushing guitarists Kerry McCoy (left) and Shiv Mehra (far left) of Deafheaven during their stop in Nashville. McCoy and Shiv showed their atypical guitars, workhorse pedalboards, and loud tube-driven amps.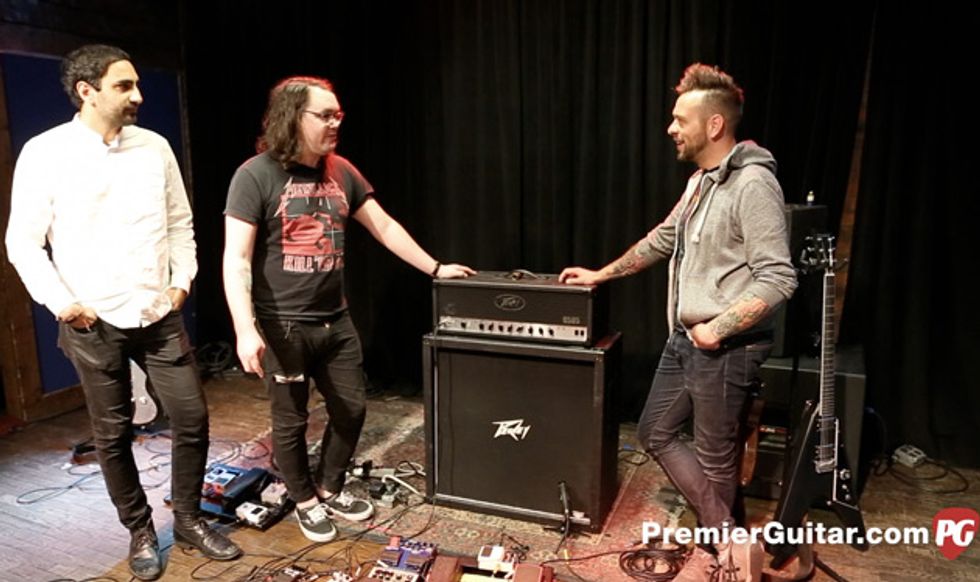 Special thanks to day-to-day manager Dan Nakhoul for all his help.
Click to subscribe to our monthly Rig Rundown podcast: