An undersung rhythmic vibe enhancer gets a compact and capable reissue.
Unique, inspiring, and fun effect. Stereo functions open up lots of potential. Works well with other effects.
Compact footprint makes it hard to access some essential functions. Can be confusing to learn.
5
3.5
3.5
5
One of my favorite gear discoveries in recent years is the original Boss Slicer SL-20. A friend hipped me to its wild percussive magic and what I call "big vibe." When the first dual-pedal version came out as part of the company's 20 series, I was under the impression it was a fancy tremolo. That might be the closest classic guitar effect, but the Slicer lives in its own world: The effect chops a signal into preset rhythmic patterns and applies filters and pitch shifters to create everything from propulsive grooves and melodies to glitchy, warbled tones.
Lead parts played in the single and dual settings with the tempo cranked and a lower attack setting evoke a broken-Leslie kind of sound, especially in 3D modes.
The Slicer is a unique effect that's more in line with what you might find on synths and drum machines than a pedalboard. That, plus an original production run that lasted just a few years, has made it kind of a deep-cut, sleeper favorite. What a surprise, then, that Boss is reissuing the effect in their standard—and much more compact—enclosure.. Even better, the new SL-2 features deeper functionality. So, does it live up to the hype surrounding the original?
Clip 1 – High attack and duty settings, single type.
Clip 2 – High attack and low duty settings, full wet, harmonic type.
Clip 3 – Low attack and high duty settings, tremolo type.
Clip 4 –High attack and low duty, various tempo settings, sfx type.
Clip 5 – Example of how the Slicer can fit into a track. Recorded with two guitars (each with various other effects) each with different Slicer modes (rhythm is stereo, lead is mono).
Deep Functionality, Limited Space
The SL-2 fits a lot of functionality in very little space. It would be impressive just to squeeze all the features of the much larger original unit into the new one. Yet the SL-2's 88 preset rhythms exceed the original's 50, and they can be swapped out via USB with Boss' Tone Studio app. Two stacked knobs cover balance (mix) and tempo as well as attack and duty (sample length). Another single-function knob selects effect type. These include options for a single signal-slicing path, dual signal-slicing paths, tremolo, a harmonic mode (pitch modulated rhythmic patterns), and an SFX mode (multiple effects on each pattern). Another knob selects 11 possible variations on each effect. The Slicer also features dual-jack stereo ins and outs, a MIDI input for syncing with external devices, and an expression/footswitch input.
That extensive list still doesn't cover all the Slicer's functions. And to access the rest, things get trickier. Using the pedal's stereo functionality is critical to making the most of the effect, but to access those seven settings, you may need to keep the manual nearby. For example, if you turn the first four knobs to the right, the type knob to the eighth position, and power up while holding down the footswitch, you can use the variation knob to choose a corresponding stereo setting. Sound confusing? It can be. And there are several of those footswitch tricks to master. Another example: you can set the output volume can range from -7 dB to a very hot 20 dB, which is helpful. But as I learned the hard way, you can easily set the too hot, and it can only be adjusted by holding down the footswitch and turning the tempo knob, which gives you no visual reference for the setting. You'll also do a lot of footswitch tapping to access tap-tempo settings.
Flying Blind Is Fun
The best way to understand what the Slicer is capable of is to try everything. It's not particularly intuitive, and it can feel hard to discern differences in some sounds. But there's some method to the madness. Starting with the relatively straightforward single setting—which chops the signal without additional effects—and trying each variation explains a lot. But there's no comprehensive list of what effects or rhythms each setting will feature, so you're flying blind when you work through the variation and type knobs. This led to lots of fun discoveries, though. And I rarely failed to find a pattern that inspired something new in my playing.
Plugging into a stereo rig opens up the Slicer's capabilities. There are seven stereo settings: fixed (both amps get the same signal), efx/dir (wet/dry), random, ping-pong, auto (which pans across the stereo field), 3D cross, and 3D rotation. The two 3D settings are the most psychedelic, creating the illusion of a forward/backward kind of movement as sounds pan across the field. Any of these settings can change the feel and impact of a pattern or setting, so there's a lot of room for experimentation.
Inspiration Machine
With such a wide range of capabilities, the Slicer is an inspiration machine, and it can be used in a lot of ways. For the most part, I found myself playing sparsely and letting the Slicer do most of the work, especially when using delay or reverb.
Each effect type offers a wide range of fun. Using harmonic and tremolo effects with slow to medium tempos creates lots of ambient space. Using the ping-pong stereo setting, sometimes feels like multiple guitars. Lead parts played in the single and dual settings with the tempo cranked and a lower attack setting evokes a broken-Leslie kind of sound, especially in 3D modes. But for recording, I preferred this kind of sound in mono, where I captured more direct, glitchy sounds.
The Verdict
The Slicer is a fun effect, and if you're into exploring ambient ideas, glitchy rhythms, minimalism, or any other kinds of sounds with room for movement, you'll probably find sounds you love. You also might find new ideas to refresh your playing, like I did, which I think is the ultimate reward. The many pedal and knob combinations that you'll need to remember in order to access key features can make the SL-2 confusing. I'd prefer the larger footprint of the original with the added functionality of the new model. But at $169, there's not much room for complaint. The SL-2 is a powerful, creative effect that delivers.
Boss
Octave options abound in an inventive, aesthetically intriguing, and unique stompbox tool.
Unique take on an octave pedal. Telegraph keys are sturdy and fun. Effects loop makes for mega creative possibilities.
It's expensive and heavy. Kill switch/effects loop doesn't have latch function.
5
4.5
4.5
4
Leave it to Jack White to figure out how to use telegraph keys in a guitar pedal. In this retro-inspired collab with CopperSound, they're not just a kitschy aesthetic element either. The Triplegraph is a digital octave pedal, with one key for octave up and another for octave down, both of which can be set to momentary or latch modes. A third momentary switch key can be used as a kill switch or to activate an effects loop (there is no latch mode here). It's a simple proposition, but thanks to that effects-loop option, possibilities are limited only by your imagination and gear stash.
The Triplegraph feels totally open-ended and free of stylistic baggage. While riffing around, I dropped in low and high octaves in call-and-response fashion. At times I used the momentary function to make those feel a little more glitchy. Though the proprietary switches are designed as footswitches, they can just as easily be operated with your hands. Using a wash of droning feedback from my guitar, I took the hand-operated approach and bounced with morse-code-quickness between the octave down, octave up, and effects loop, which I wired with a fun distortion/delay/loop combo from my pedalboard.
At $399, the price may seem high for an octave pedal, but it would be hard to argue the build quality and ingenuity involved. Overall, the Third Man himself managed to make a cool aesthetic statement and create a fun, unique tool for musical exploration.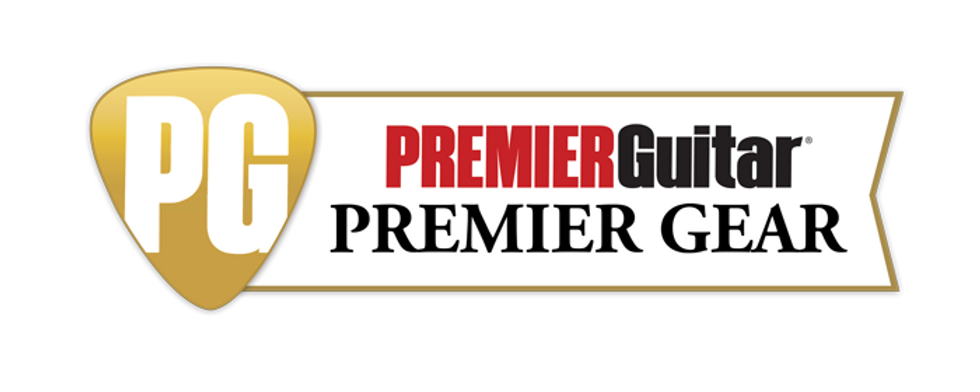 The good doctor refines an old mid-power favorite that dishes beautiful American-style clean and overdriven tones while packing a muscular punch.
A killer reimagining of an already great design. Bold cleans and toothsome overdrive in an impressively portable package.
5
5
4.5
4
Though he's built bona fide iconic modern guitar-amp designs—and a reputation that he could happily ride into the tube-glow sunset—Dr. Z's head honcho, Mike Zaite, has always stayed creative. He's steadily revamped his lineup over the years. And the new Z-28 Mk. II represents a thoughtful update of an amp that many of us assumed couldn't get much better. The original Z-28, discontinued in February 2018, was a robust 22-watter that reveled in simplicity and thick, versatile tonality. Players loved it. And more than a few lamented its discontinuation.
Those players will be happy to hear that much of the Z-28's basic architecture remains intact in the Mk. II. Crucially, the original Z-28's EF86 pentode preamp tube carries over to the front end of the new design. It was a key to that amp's personality and combination of high headroom, high gain, and thick-yet-clear voicing that hooked many Z-28 followers. But the platform's dual-6V6 output stage has now been upgraded to a pair of larger 5881 output tubes in cathode-bias, generating 35 watts of power. Additionally, a new master volume control helps rein in the output, so there's plenty of the good stuff available at less overall volume than the Mk I.
Red Menace
The Mk. II is more than an updated circuit. Dr. Z houses the Z-28 Mk. II 1x12" combo in an updated cabinet, too. This time out, the Z-28 lives in a cab Dr. Z introduced with the Joe Walsh Signature Z-Master. But where that amp was configured with three 10" speakers, the Mk. II features a single-12" baffle and a Celestion G12M Creamback. The cabinet is built from thin-walled ply and measures 22" x 21.5" x 10.9". The dimensions and construction help keep this mid-powered combo's weight down to a very reasonable 38 pounds. The Mk. II also brings Dr. Z's popular red-Tolex livery back to the fold. It's exclusive to the Z-28 Mk. II combo. (A Z-28 Mk. II head is also available, in black only.)
Control interface-wise, the Z-28 Mk. II is just as austere as the original, with the exception of the master volume. Apart from the single input, there's a volume knob and independent treble and bass controls in the EQ stage, which conceals tone-sculpting capabilities much more powerful than you would expect. Utilizing Dr. Z's version of a Baxandall tone circuit, these controls offer fairly traditional high and low frequency sculpting from the fully counterclockwise position to noon. Past noon, though, the frequency boost comes with a bump in preamp gain. The result is that there are many more voices and gain gradations available than the deceptively simple 3-knob preamp implies. What's more, the post-phase-inverter master volume is removed from the circuit when it's maxed if you want to run the MK. II wide open.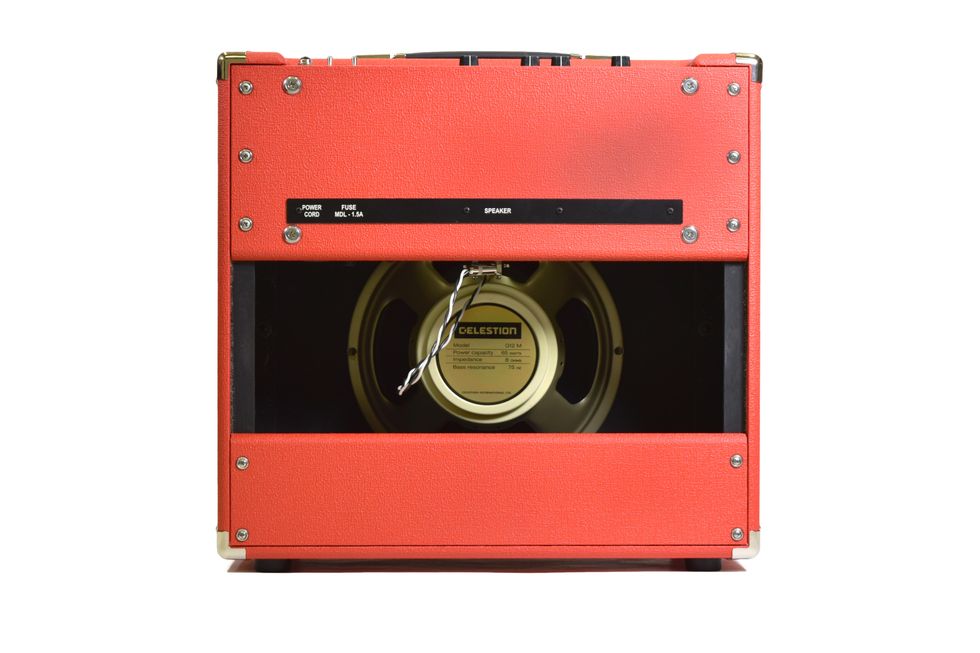 The Z-28 Mk. II uses a 12AX7 in the phase inverter and has a 5AR4 tube rectifier. Cathode biasing of the output stage means you just pop in new replacement tubes when the time comes—there's no need to re-bias, which is very convenient. Although the 5881s can be substituted with more common 6L6GCs—also with no bias adjustment—the Doc tells us: "I like the 5881s better than the 6L6s I tried. The 5881s seem, to my ear, to be closer sonically to the 6V6, which is what I was trying to achieve in the Mk. II." Otherwise, a look inside the chassis reveals the same kind of high-quality, handwired circuit that we have come to expect from this Cleveland-based maker.
American Muscle
The Mk. II is an able successor to the original, and then some. I should confess here that I was a fan of the dual-6V6 Z-28 from the time of its release, and I chatted with Zaite about that amp's merits on many occasions. In my estimation, the Mk. II simply brings more of the good stuff to the table, without leaving out any of the stuff that made the Z-28 great.
A big part of this amp's magic is in the character of the EF86 pentode preamp tube, which is thicker, lusher, and more full-frequencied than a 12AX7 in most circuits. This tube's capacity to be pushed hard without folding into self-distorted fizz means the signal is bold, clear, and articulate before it hits the next stages of the amp. As a result, the overall voicing and character is classic '60s-era American, but it's complex—blending late tweed, early '60s brown-panel, and mid-'60s black-panel tonalities with a little extra girth and muscle that tends toward Marshall-like—especially when pushed to overdrive.
As such, the Mk. II makes a great clean-to-mean template without any help from pedals. And the versatile tone controls extend the broad range of voicings considerably. While It's probably not the best shred platform, the Mk. II's ability to span roots and blues colors, rowdy classic and garage-rock sounds, and even jazz tones is impressive. The preamp's copious headroom and robust performance also makes it an outstanding platform for drive pedals—without exhibiting any of the sterility that the handle "pedal platform" often implies. The Z-28 Mk. II lapped up the output from a TS10 Tube Screamer, Tsakalis Six, Wampler Tumnus Deluxe, and JHS Angry Charlie with ease and relish. The master volume works great, too, meaning you can explore the Mk. II's voices at much lower-volume settings than the Mk. I could handle and dig every minute of it.
The Verdict
The Z-28 Mk. II is a clever reimagining of a well-loved original Dr. Z design. And it quite simply delivers more of everything that won fans for the already impressive Mk. I. Simultaneously stout, thick and articulate, with beautiful cleans and excellent overdriven tones, it's also a great drive-pedal platform, and a dynamic and expressive amp by any measure.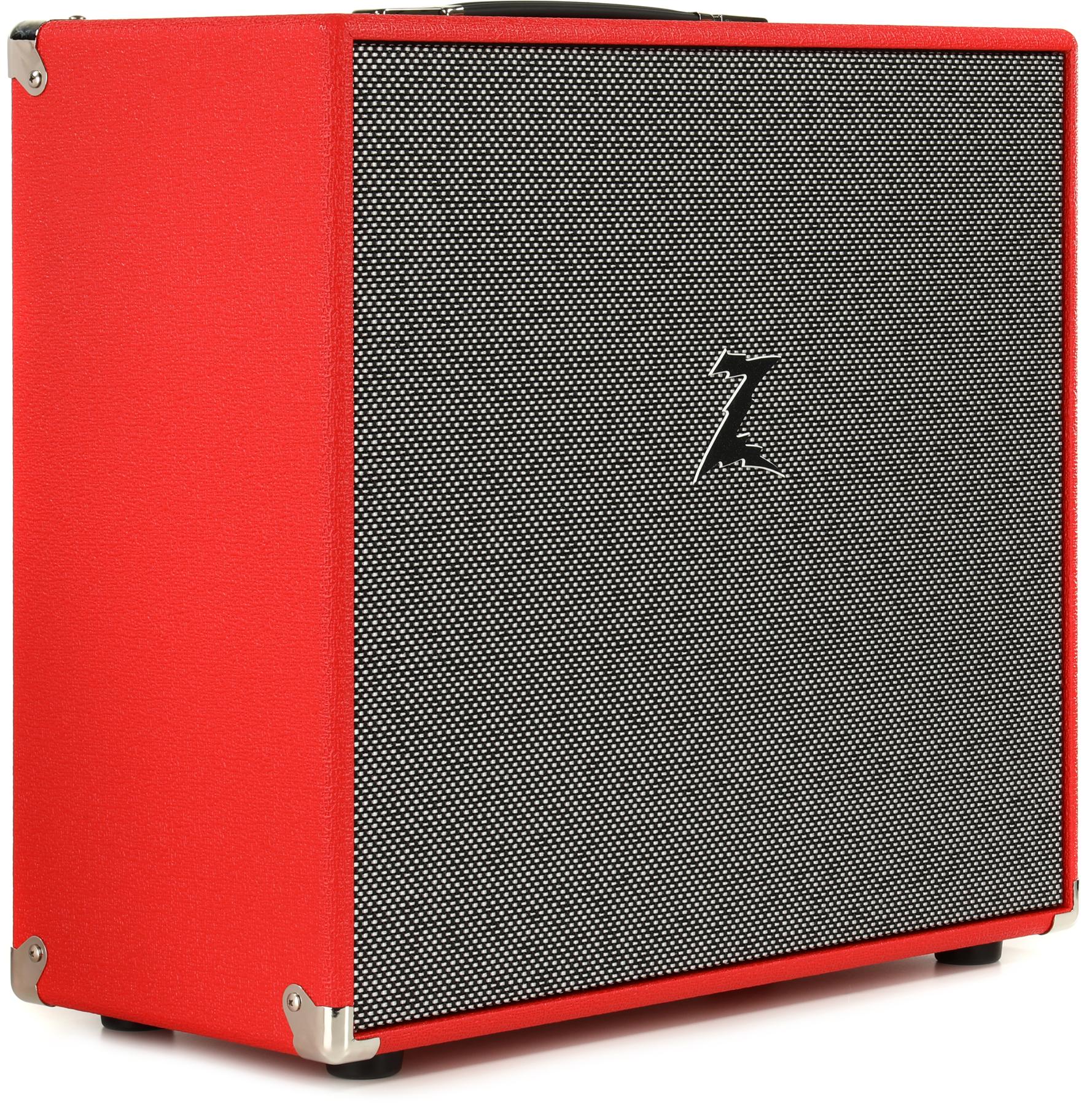 EF86 preamp delivers a high-fidelity sound with outstanding dimensionality and dynamic response
Delivers everything from crystal-clear cleans to muscular overdrive
Clean tones makes a superb pedal platform; effects sound like they're built right into the amp
Dr. Z