Need to play an acoustic gig on the go? These 10 combos will get you through nearly anything.
Acoustic amplification can be a tricky dragon to tame. With so many sonic forces potentially working against you, it's important to have a rock-solid amp that can deal with feedback, volume issues, and even handle more than one instrument.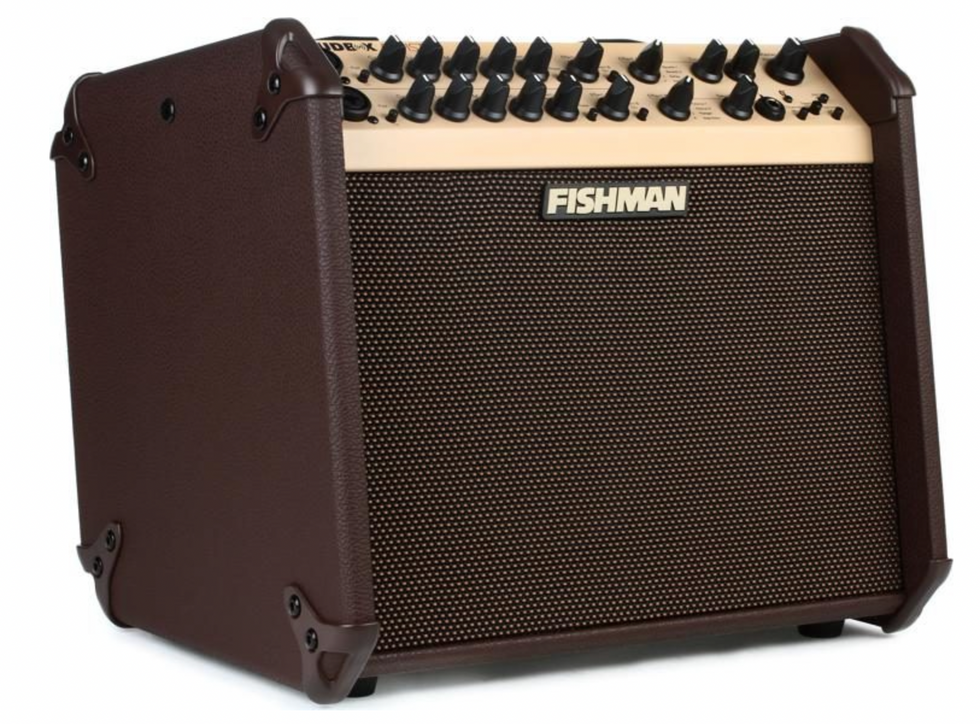 With an impressive 120 watts on tap, this dual-channel combo offers both instrument and mic inputs, aux input, XLR output, built-in modulation and reverb, plus Bluetooth connectivity.
$659 street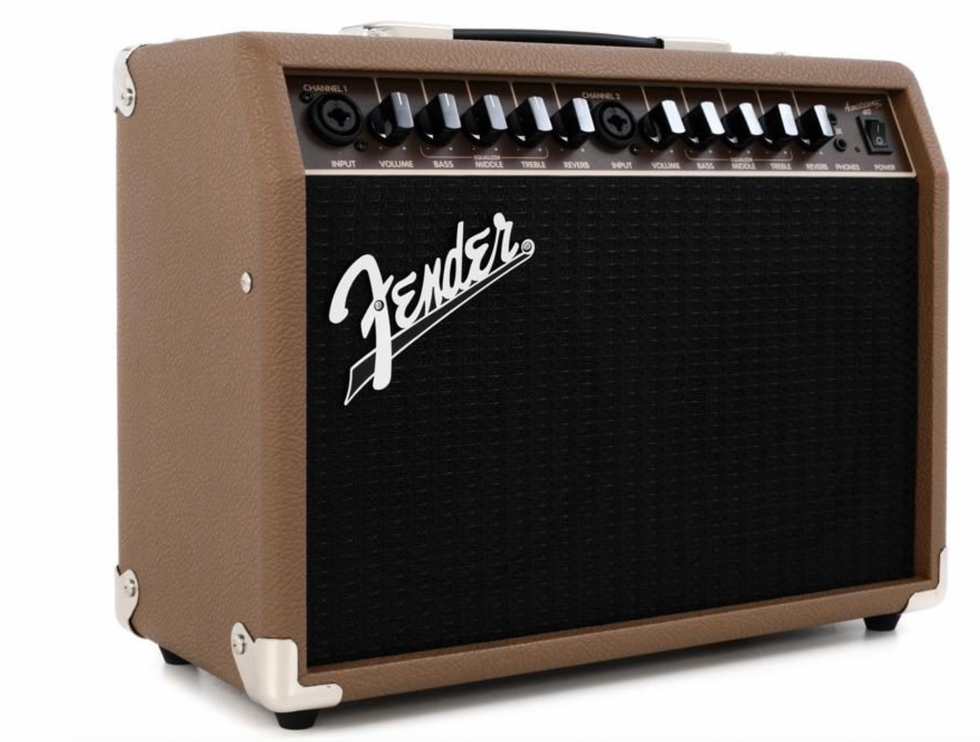 At only a hair over 16 pounds, this grab-and-go combo packs 40 watts into a rather small package. It has two channels with combination input jacks, independent 3-band EQ controls, digital reverb, and an XLR output that you can either use to record or feed FOH.
$199 street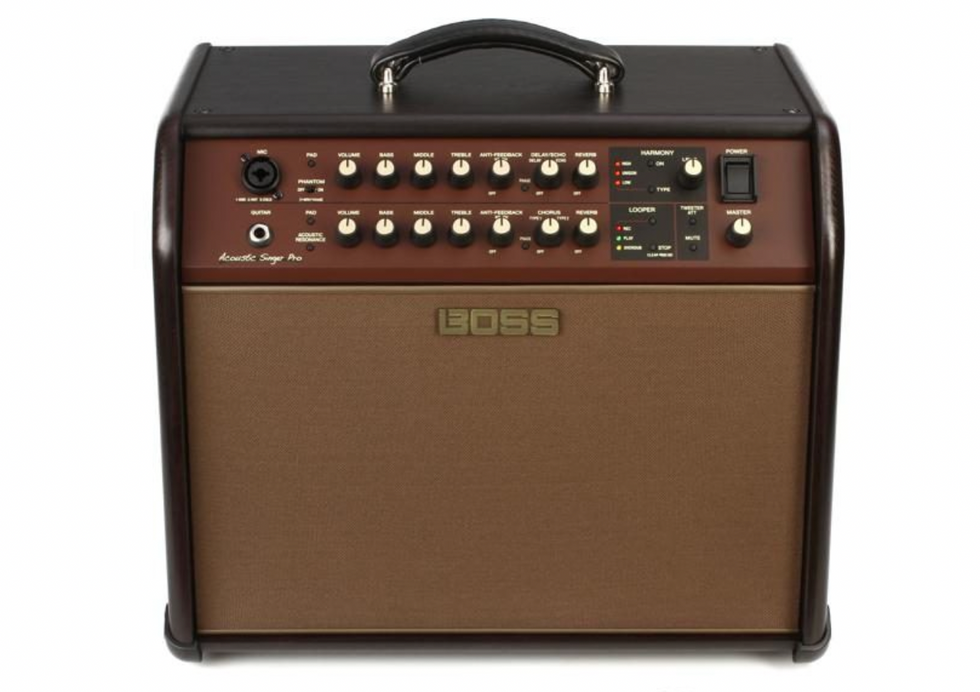 This portable gigging machine is specifically aimed at guitarists who want to add a new dimension to their vocals. Included is an automatic harmony setting that builds harmonies that correspond to your guitar chords in real time .
$789 street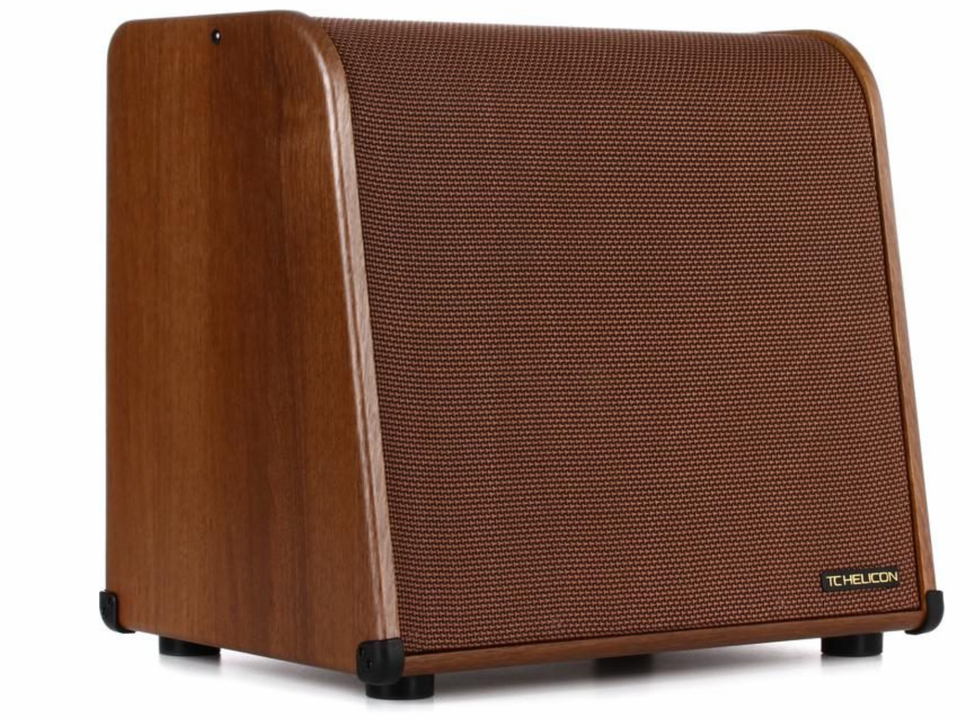 Built around a single 10" Tannoy speaker, this 100-watt combo offers independent channels for guitar and vocals, modulation, and effects such as pitch correction and harmony. Another bonus is the TC's BodyRez control, which adds resonance to acoustic signals.
$639 street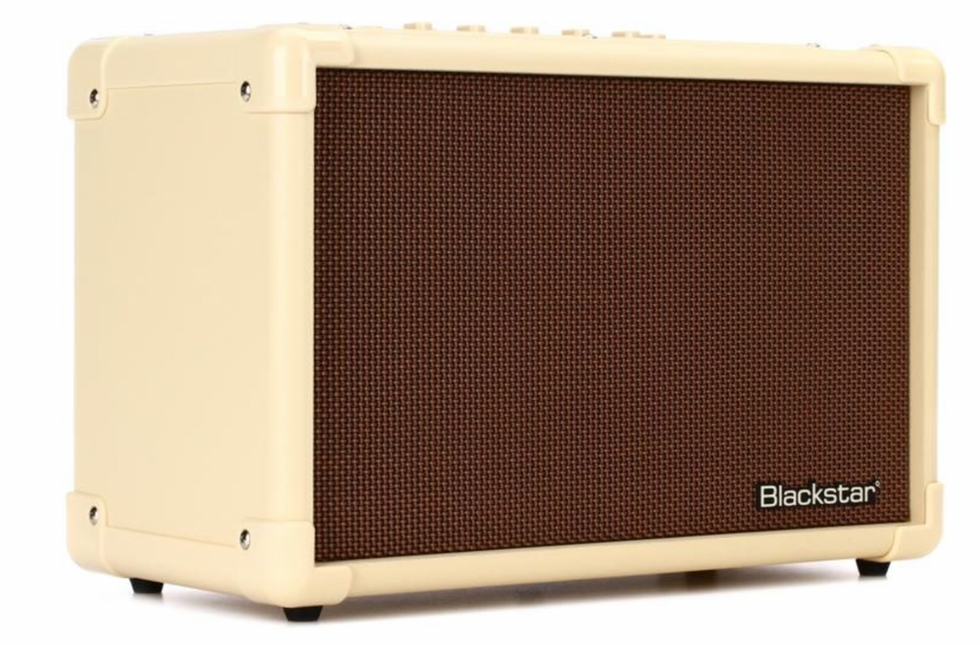 A 2x5" amp that is also an audio interface? Not only does this uber-portable combo offer options tailored for the recording guitarist, it also has independent vocal and guitar channels, built-in reverb and chorus, plus switchable EQ shapes.
$179 street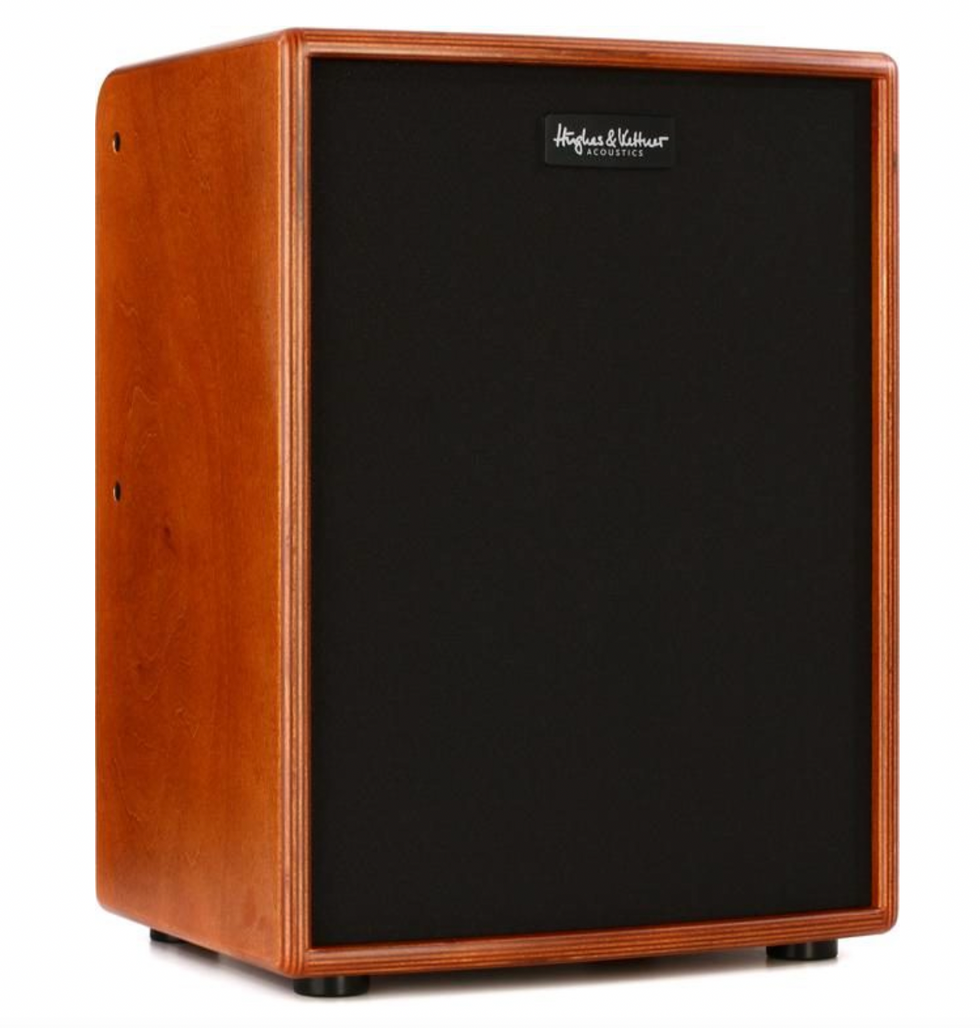 Designed in collaboration with amp guru Michael Eisenmann, this combo—which includes two 8" custom woofers and a 1" dome tweeter—offers a whopping 400 watts along with three different types of reverb plus chorus, flanger, delay, and phantom power for the vocal mic.
$1,219 street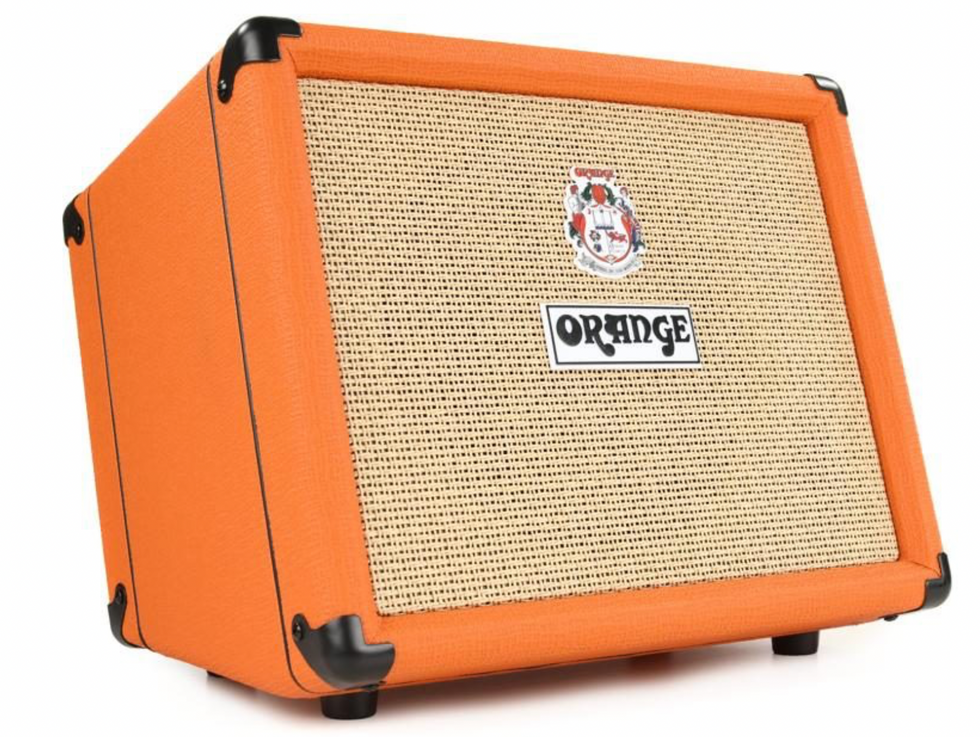 Usually, boxes of this color and shape are found crushing eardrums, but this 30-watt, 8" combo can not only run on batteries, it packs a ton of features in a rather small chassis. Features include dedicated mic and guitar channels, plus dedicated XLR and 1/4" outputs, and an effects loop.
$399 street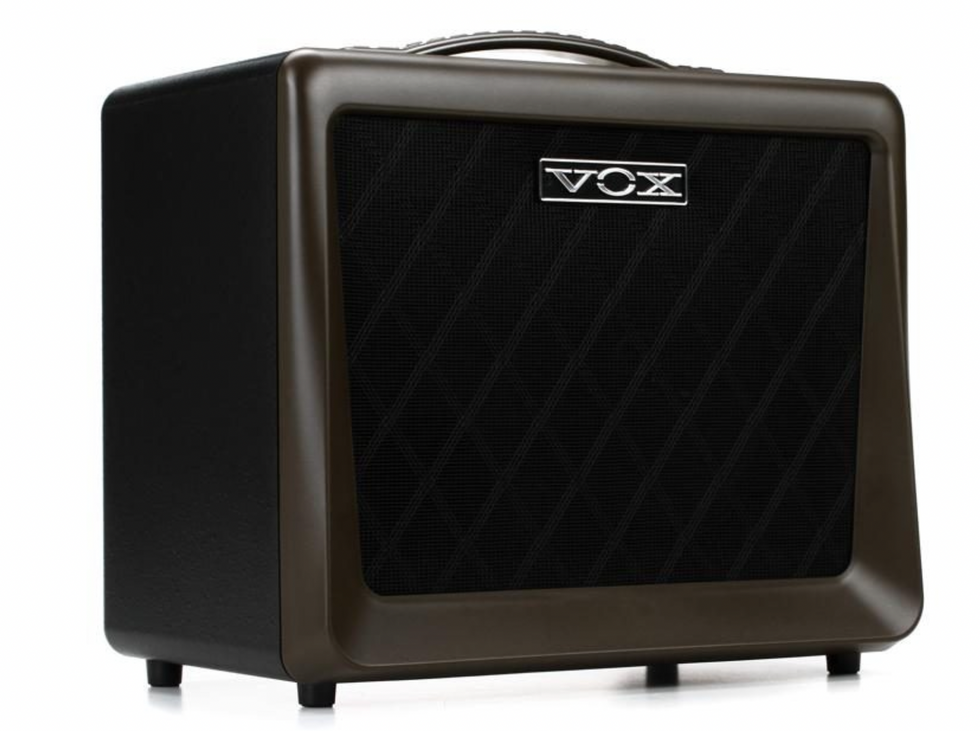 Combining a full 50 watts with the company's Nutube tech, this svelte combo can handle coffeeshop gigs and late-night practice sessions with ease. Each channel features independent EQ controls, digital reverb, and phase/phantom power options.
$299 street
A fully featured, gig-ready combo that can handle nearly any one-person show, this box includes feedback controls, a looper, and Roland's famous chorus effects. It also has a line out, aux inputs, and the ability to run on batteries.
$599 street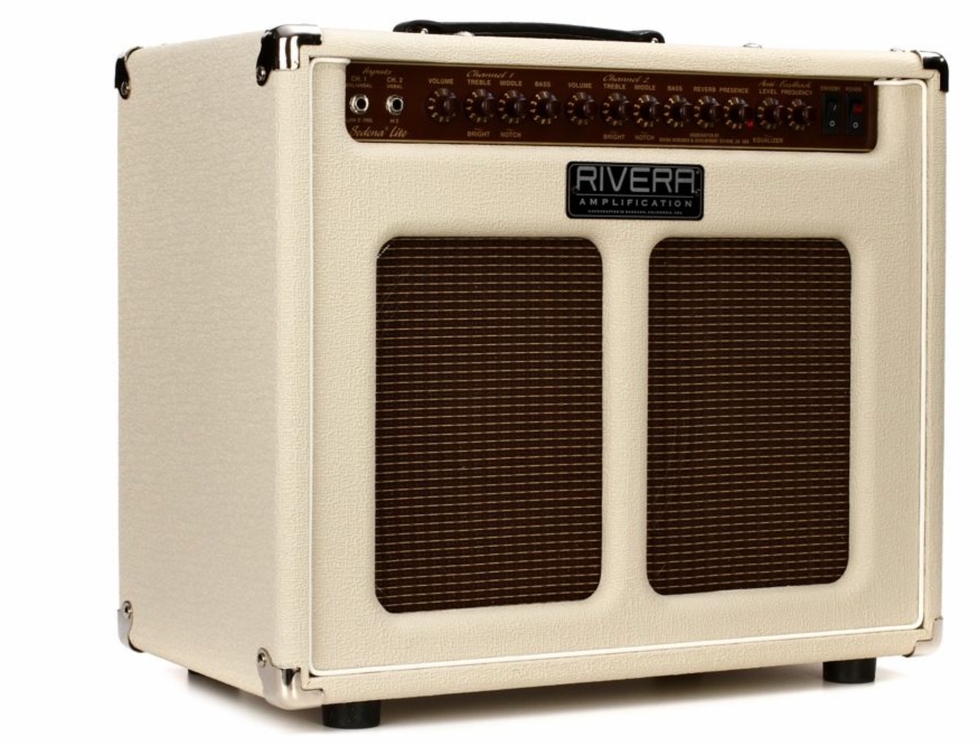 This high-end acoustic combo is an incredible tool if you want to go the hybrid route and need a single amp for both electric and acoustic. It also includes a six-spring Accutronics reverb, an anti-feedback equalizer, plus a customized input for Expression System-equipped Taylor guitars.
$2,249 street
From DIs to multi-effects processors to IRs, there are plenty of ways to make your sound golden.
Whether you're a professional player, weekend warrior, or a once-in-a-blue-moon open miker, you will likely be put in a position to play both electric and acoustic instruments on a gig. As you're looking to build your switch-hitting pedalboard, you may find that electric and acoustic guitar processing haven't exactly been treated equitably in the marketplace. Even a bog-standard electric guitar rig these days is populated with three overdrives du jour and a gaggle of space-age DSP-driven effects culled from a market saturated with bobs and bits intended to fatten your sound and thin your wallet. When compared to the smorgasbord of electric guitar processing products, the selection of acoustic-guitar-specific offerings may seem a bit spartan.
But flattop pickers need not be forlorn! I've had the opportunity to build lots of guitar rigs for players who needed to serve both the electric and acoustic parts of a setlist, and there are many options for getting your acoustic signal out of your instrument and into the PA. Some of these builds were biased toward the electric side of things, when acoustic playing was just a small part of the job description, and others were mostly acoustic-minded affairs with just a sprinkling of electric-centric equipment. You'll need to look at your situation to determine how much board real estate and budget resources you should be allocating to your double-minded setup.
The simplest way to get your acoustic instrument's sound to the PA is to add a plain old DI to your board. I'd highly recommend the transformer-isolated variety, like the Radial ProDI ($114 street) or, if you can spring for it, something like their J48 ($229 street), which includes a higher-quality Jensen transformer. You can stick this DI to your board with a permanently connected guitar cable and simply plug in your acoustic when you need it. Neutrik silentPLUGs ($12 street) will help you avoid those nasty connecting/disconnecting pops as you transition from electric to acoustic by automatically muting the unused signal chain.
If you wind up sharing effects between acoustic and electric, be cautious about the settings of your overdrives and distortion pedals.
Maybe you'd like to have only one instrument cable into your rig? Put a simple A/B switch in front of your first electric pedal and the DI. Whenever you select your DI, the electric chain will be muted. Turn off the effects in your electric chain, particularly overdrives and distortions, to keep the white noise from the deselected backline amp at a minimum. Switching the A/B selector back to the electric will effectively mute the DI output to front-of-house. You'll need to be careful here as you can accidentally send electric guitar to FOH or acoustic guitar to your backline amp if you lose track of the state of your A/B switch. You can alter this arrangement by putting additional effects after the A/B switch and in front of your DI or sharing effects in both chains by putting your A/B switch after your electric-guitar effects. If you wind up sharing effects between acoustic and electric, be cautious about the settings of your overdrives and distortion pedals. Accidentally engaging one could lead to some surprising—and painfully loud—results. The line between exciting and execrable can be very thin.
If you want to go beyond the straight piezo-pickup sound of your acoustic, consider acoustic imaging. You can replace your simple DI with something like Fishman's Aura Spectrum ($399 street) or LR Baggs' Voiceprint ($399 street), which use impulse responses (IRs) and DSP to produce realistic miked and in-the-room sounds from a humble undersaddle bridge pickup. Alternatively, if your rig already contains something like the Line 6 HX Stomp ($649 street), you can use it to process and route your acoustic signal. Several purveyors produce acoustic IRs that you can load as effect blocks on your Stomp (3 Sigma Audio and Worship Tutorials are two). You can then use your Stomp's FX send port to connect it to a plain external DI and configure your specific electric and acoustic presets so they output to the correct port. An additional benefit to this type of setup is that you have access to all the HX Stomp effects as well, so compression, modulation, delay, and reverb are readily available for your acoustic processing needs.
Whether you connect your acoustic instrument to the PA via a run-of-the-mill DI or the latest in high-tech signal processing, there are many ways to sound great in our amplified world. Don't let your electrics have all the fun, bring acoustic signal processing into your pedalboard world!
Ola Englund's latest features upscale appointments and a slick playing experience for just $1,299.