A convenient recording solution for capturing the energy of a live gig.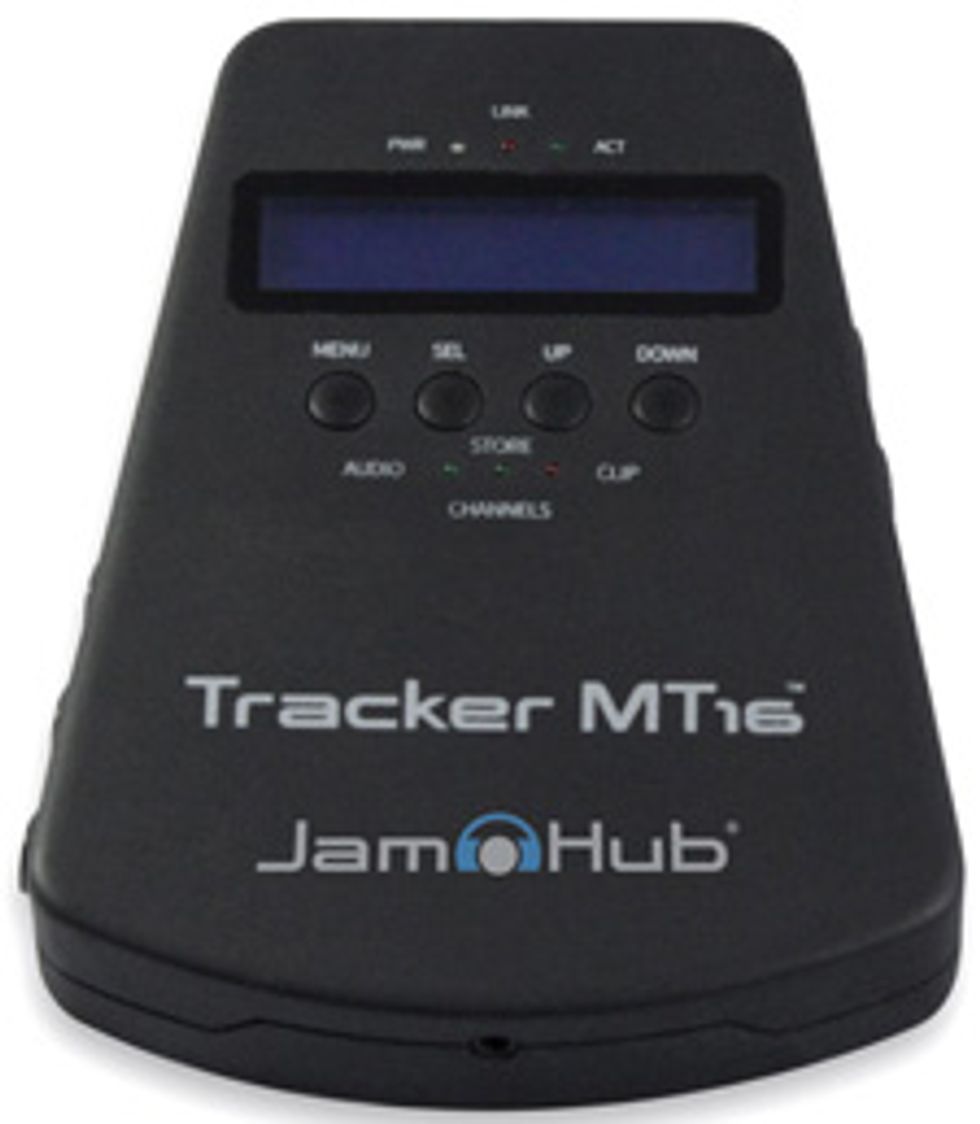 The immediacy and blistering energy of live gigs can be hard capture on recordings. Quality multi-track live recordings usually involve a rack of expensive gear and the expertise to use it.
JamHub's Tracker MT16 was created to solve that problem. The palm-sized unit can record up to 16 tracks of 24-bit/96 kHz audio. Its simple button layout is a welcome sight, though navigating all functions with only four buttons is a bit cumbersome. The good news: Once the unit is set up for a specific recording, the settings remain even after powering down.
Word of advice: Make test recordings before the gig. Other than a clipping light, there's no visual indication that the MT16 is receiving a signal. You have two storage options: SD card or a dedicated hard drive connected via USB. My band encountered a few unexplained errors during the recording process, but about 85 percent of the songs came out fine. Plus, it was a breeze to transfer individual WAV files to a DAW for further editing. At $400, the MT16 isn't quite an impulse buy, but it's a convenient mobile recording solution.
Ratings
Pros:
Plenty of recording channels. Retains menu settings.
Cons:
Unexplained recording errors. Construction feels mediocre.
Street:
$399
Company
jamhub.com