JamHub Introduces the Tracker MT16 Multitrack Recorder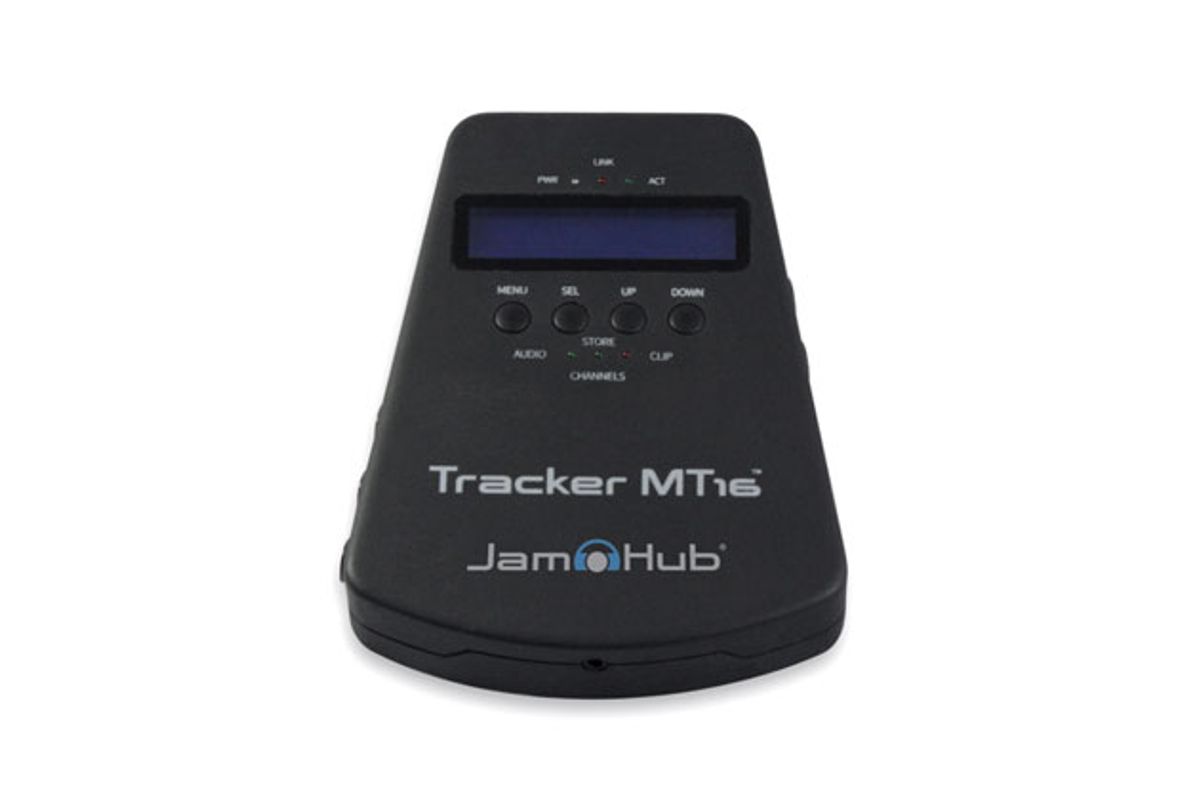 The Tracker can record up to 16 channels of 24/96 live audio simultaneously.
Whitinsville, MA (June 16, 2014) -- JamHub Corp., (Summer NAMM Booth 451, 344 and in Hal Leonard booth 614) makers of an innovative line of headphone monitoring solutions for musicians and schools, announced today that it is now shipping Tracker MT16, the company's long-awaited new portable multitrack recorder.
The JamHub Tracker MT16 allows musicians to make CD-quality multitrack files of their live performances. This portable, rugged hardware solution is designed to make capturing live tracks easy, and can also upload files wirelessly to the cloud for convenient mixing and publication. With Tracker MT16, musicians can record up to 16 channels of 24/96 live audio simultaneously.
The JamHub Tracker MT16 connects to the remote port on any JamHub Studio, or can be used with any industry standard mixing desks for live performance recording. Connecting to a mixing desk is simple with the JamHub Breakout cable (sold separately) which has a streamlined JamHub Connect jack on one end, and 16 specially designed 1/4? jacks on the other, the Breakout cable plugs directly into the mixer's insert jacks to record clean post-trim, pre-fader audio that is unaffected by the room or the house mix.
Tracker MT16 saves everything to a standard SD card, making it easy to manage files back and forth to any computer as well as an integrated USB port, to record directly to an external hard drive or computer without ever having to worry about buffering or running out of storage space.
Specs:
Ability to record up to 16 channels simultaneously
Wi Fi enabled
16 GB SD card + USB & Ethernet port
24/96 audio in .WAV or .MP3
Connect Cable/Breakout Cable port
8 built-in mono inputs
Headphone/Aux out
MSRP: $500
For more information:
JamHub