Showcasing hundreds of drool-worthy, handcrafted instruments, a new U.S. guitar show makes its successful debut.
Alquier Guitares
French luthier Jean-Yves Alquier displayed several guitars from his Ethiq line made entirely of sustainable bamboo. "Bamboo is one of the fastest-growing renewable resources," states Alquier. "It absorbs CO2 in large quantities and is the ideal alternative to increasingly scare tropical hardwoods." To craft guitar parts that would traditionally be made of plastic, Alquier uses a milk protein.
alquierguitar.com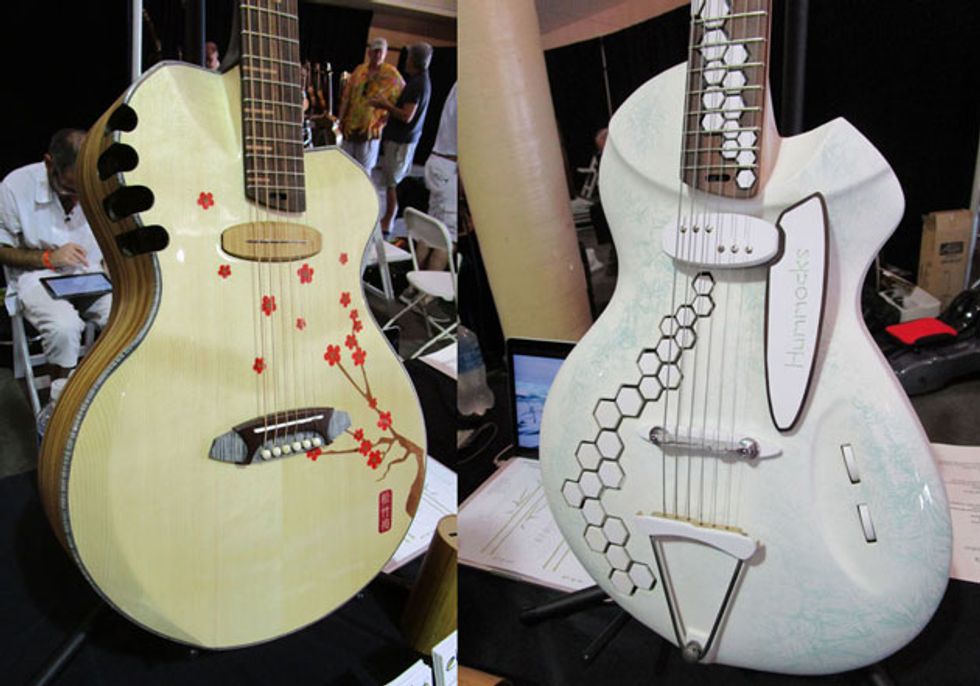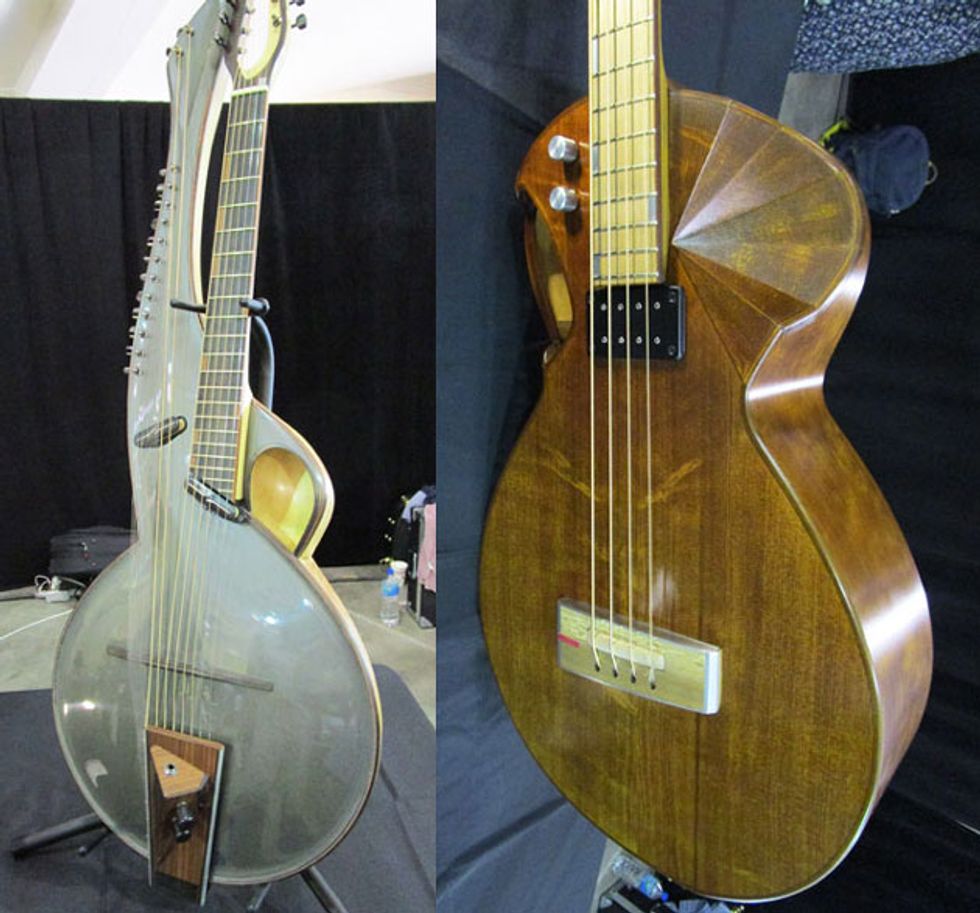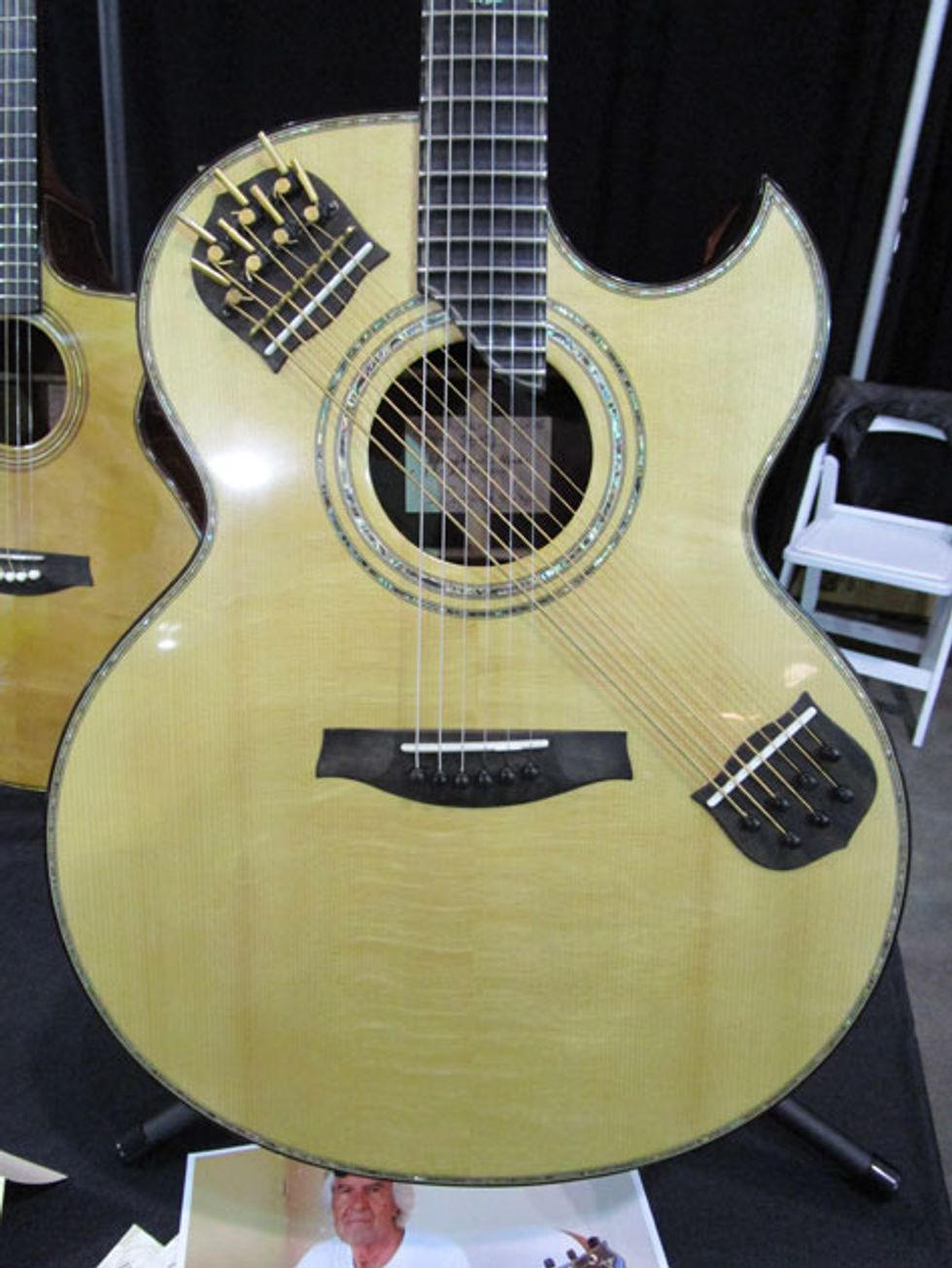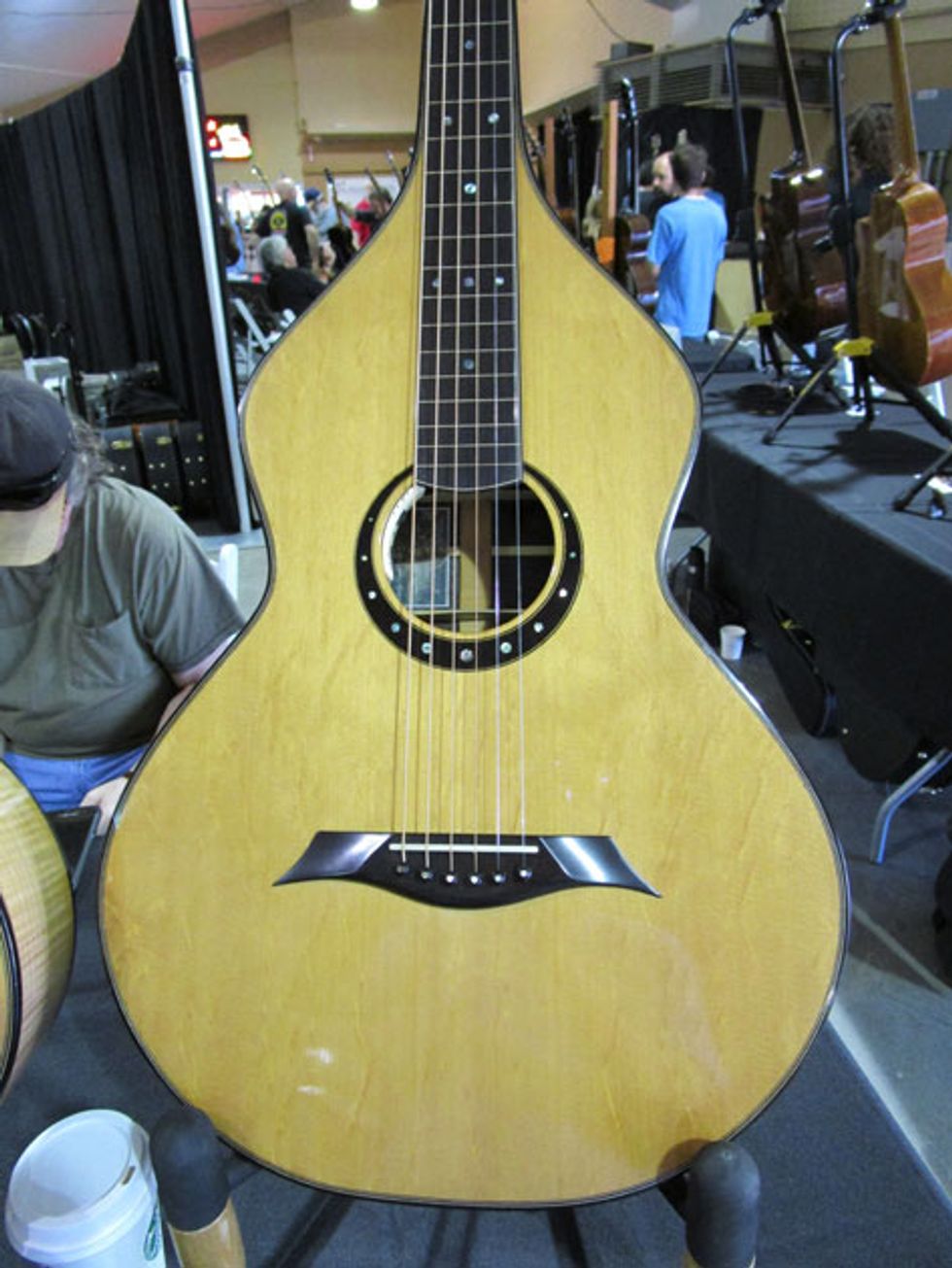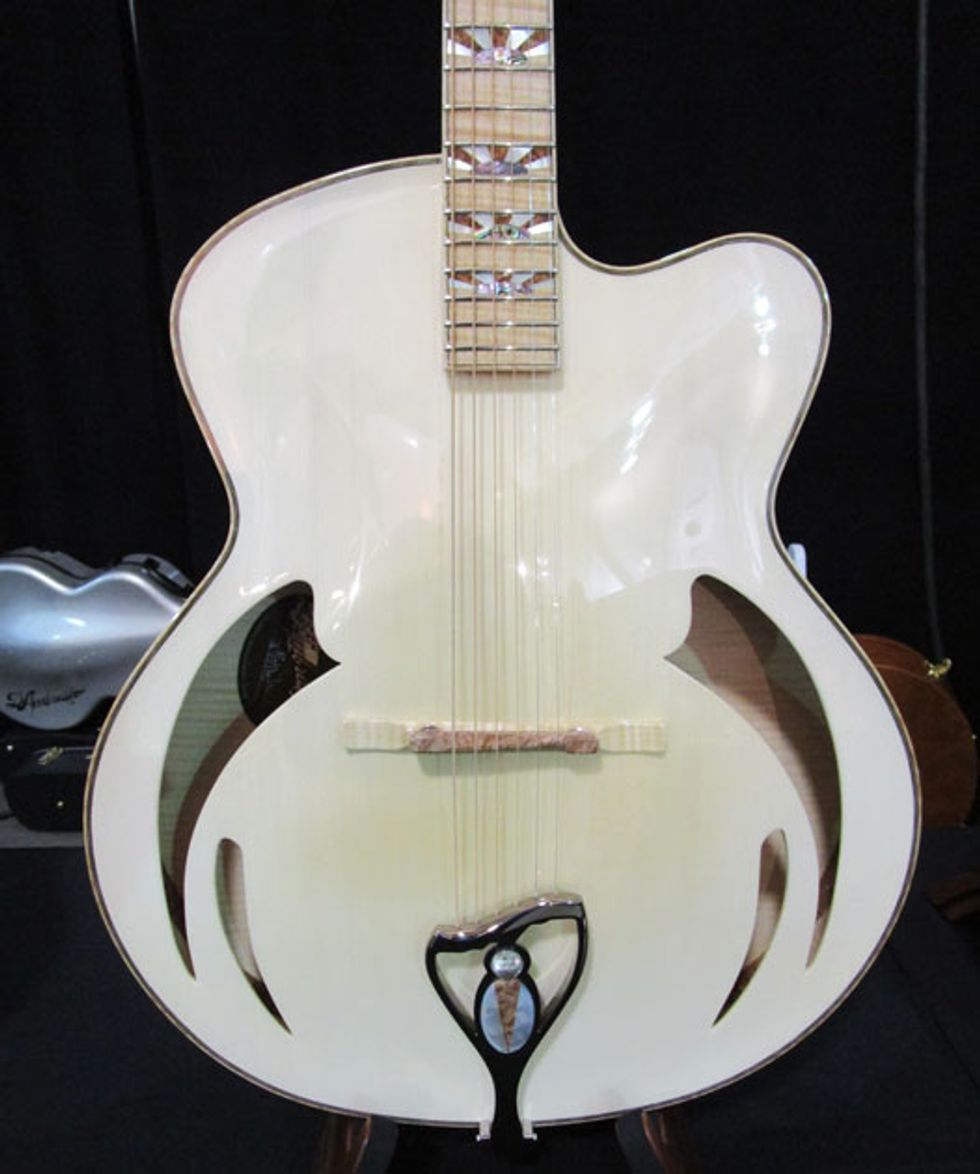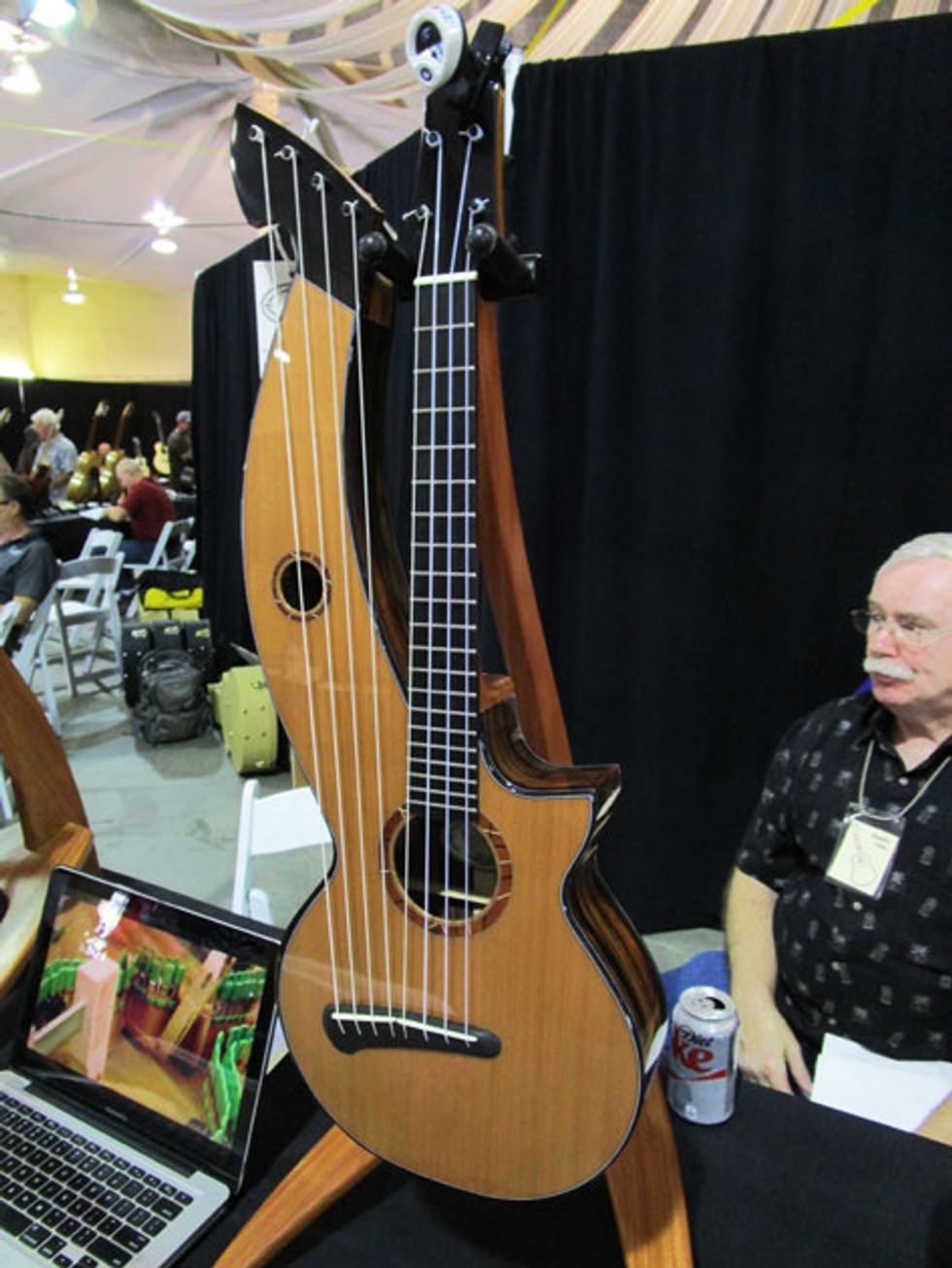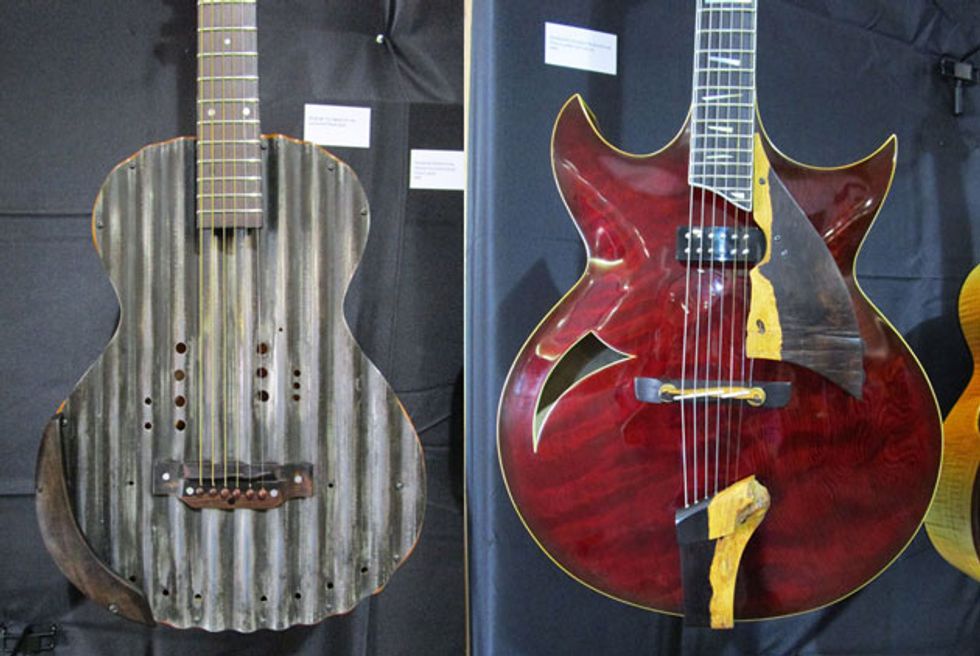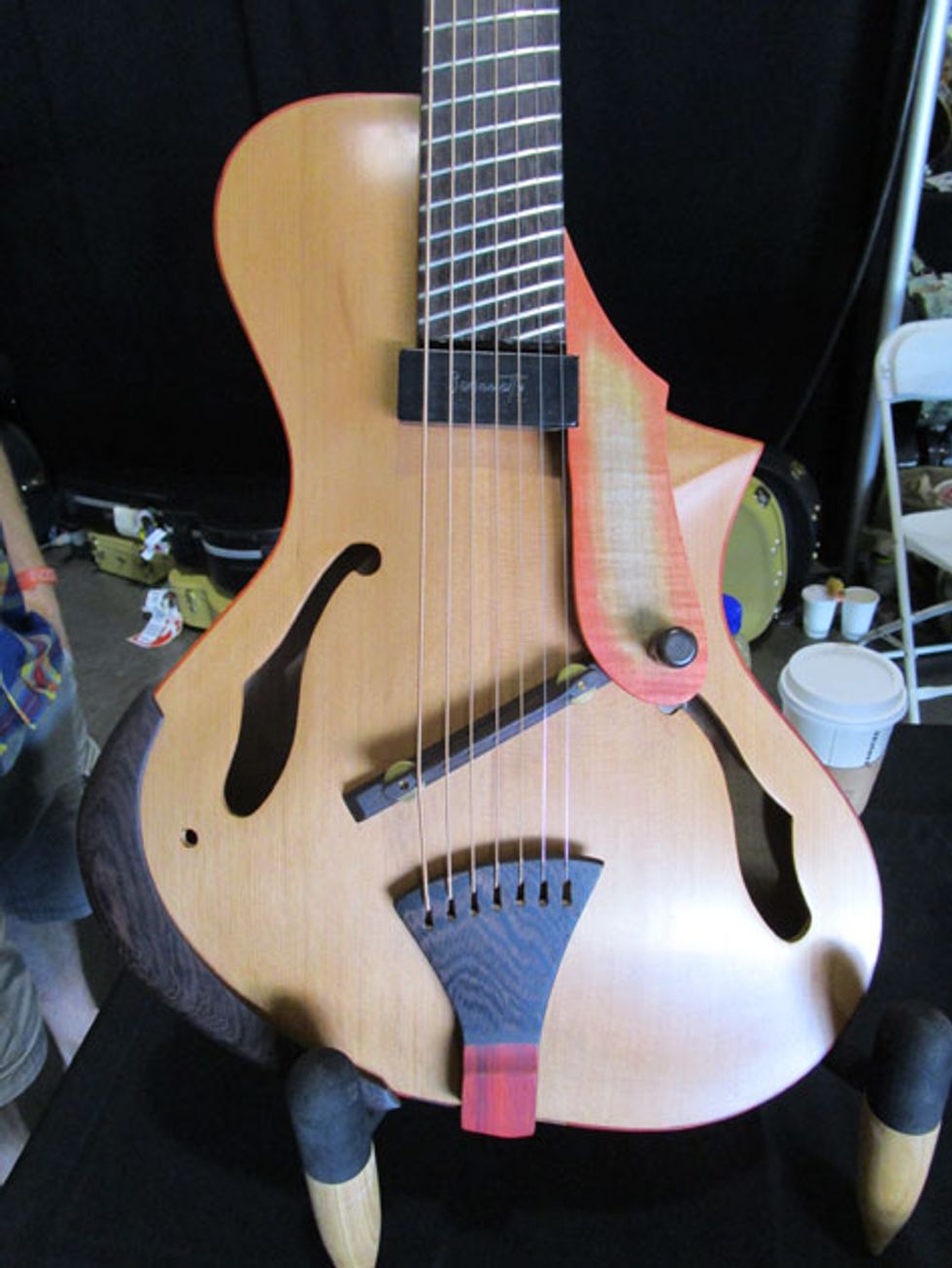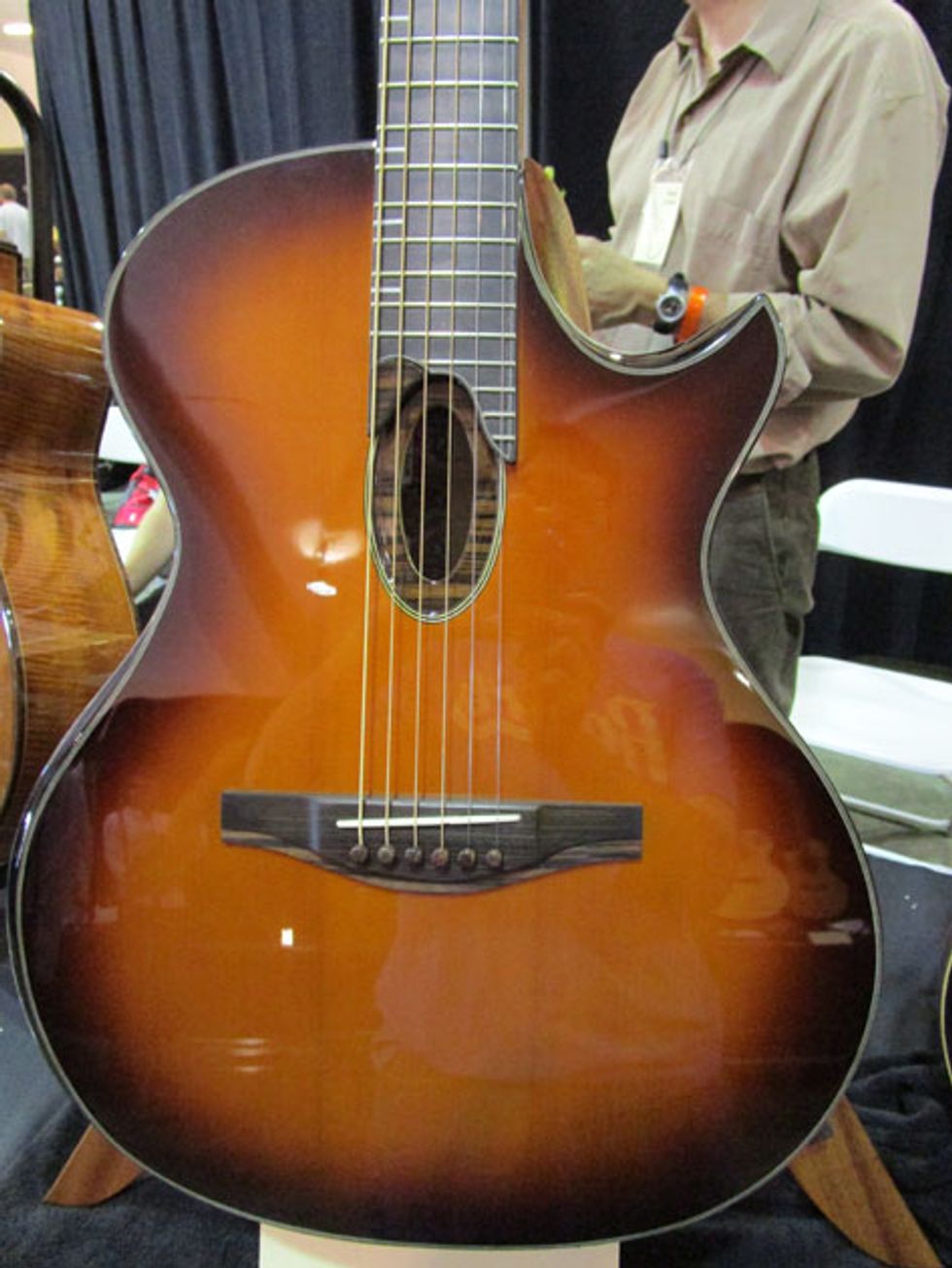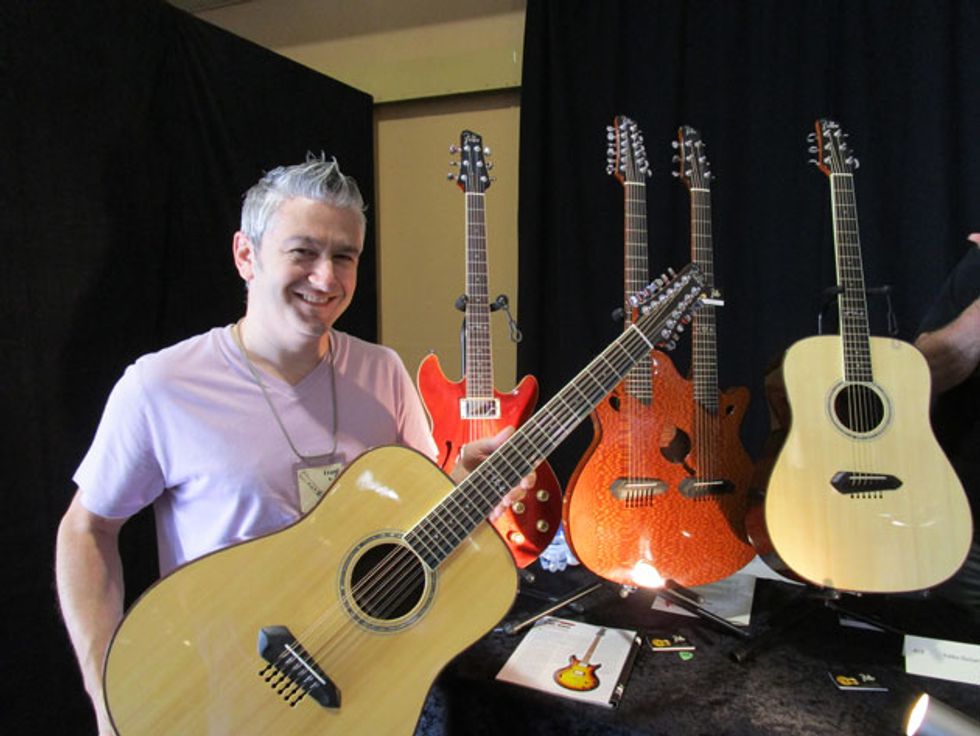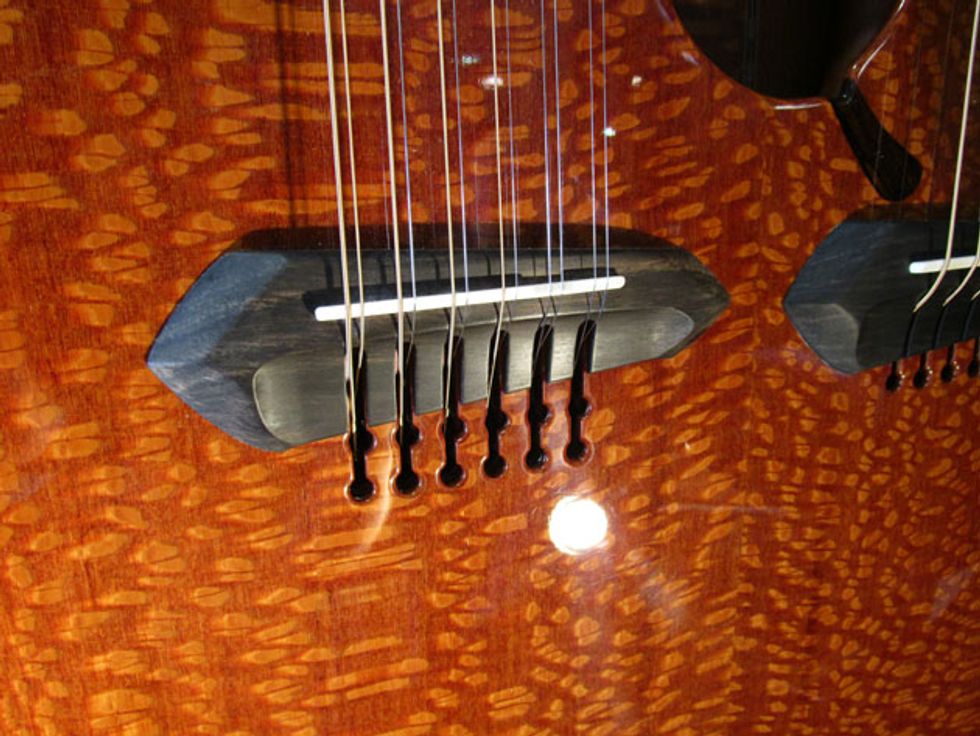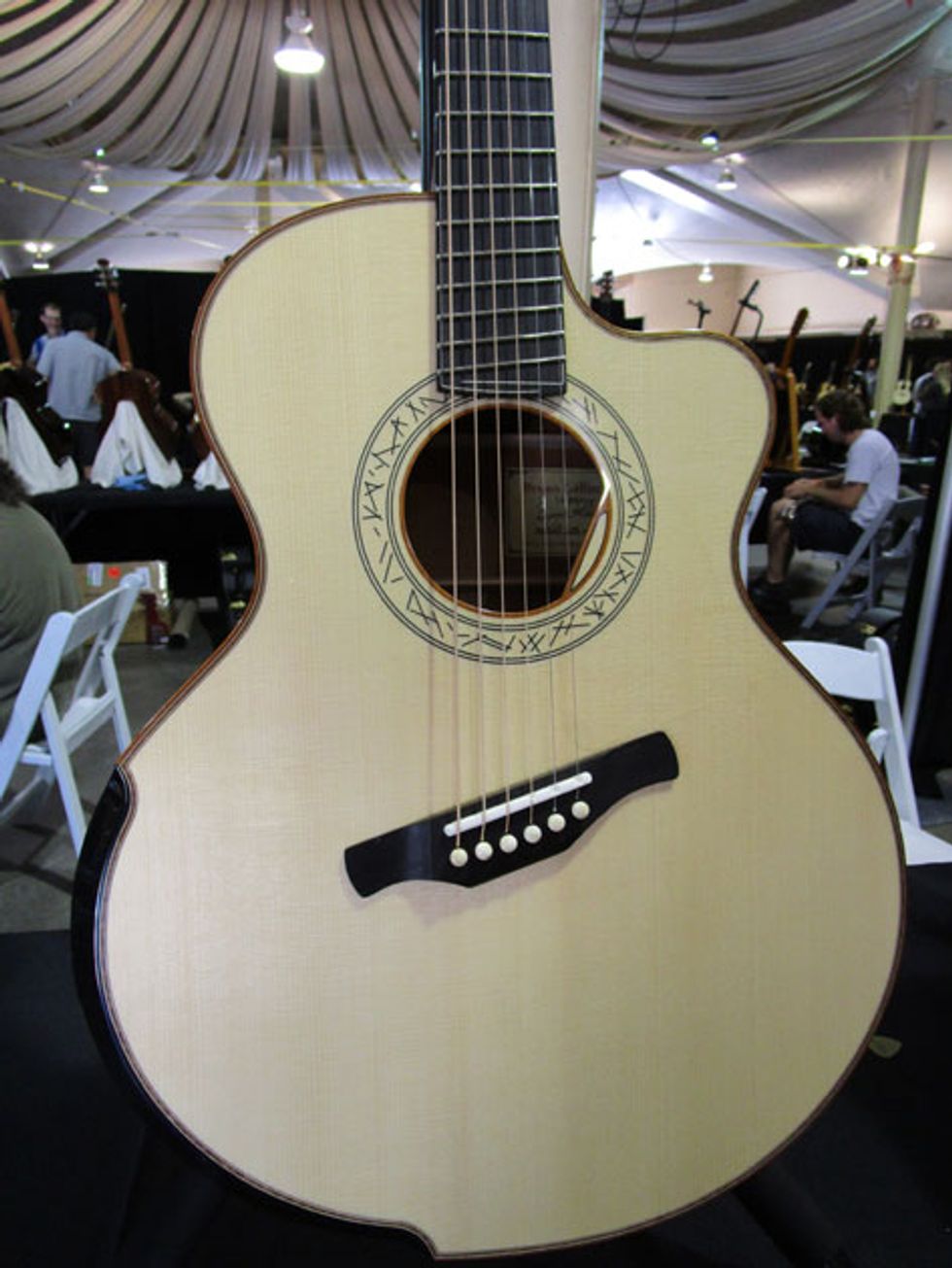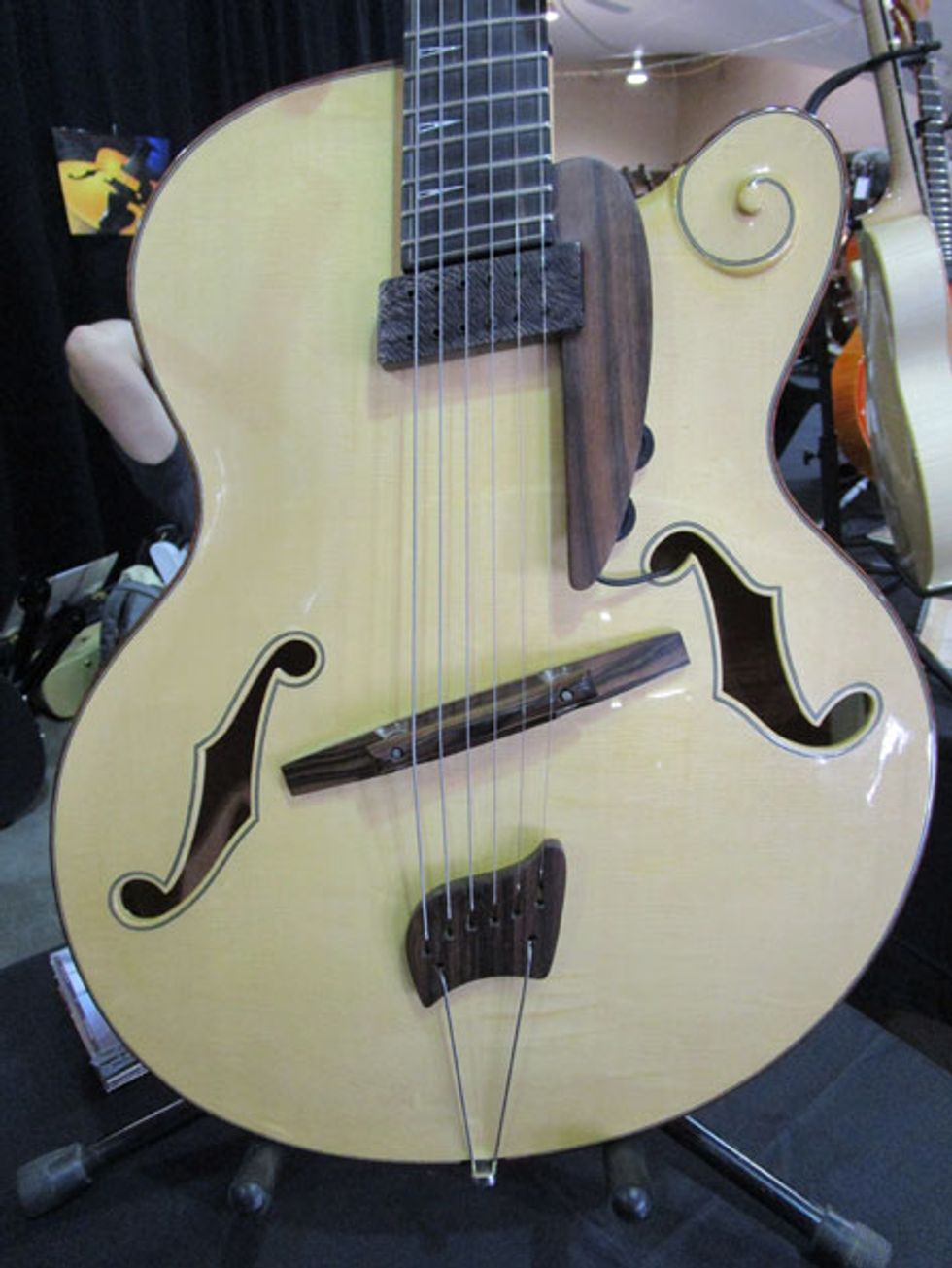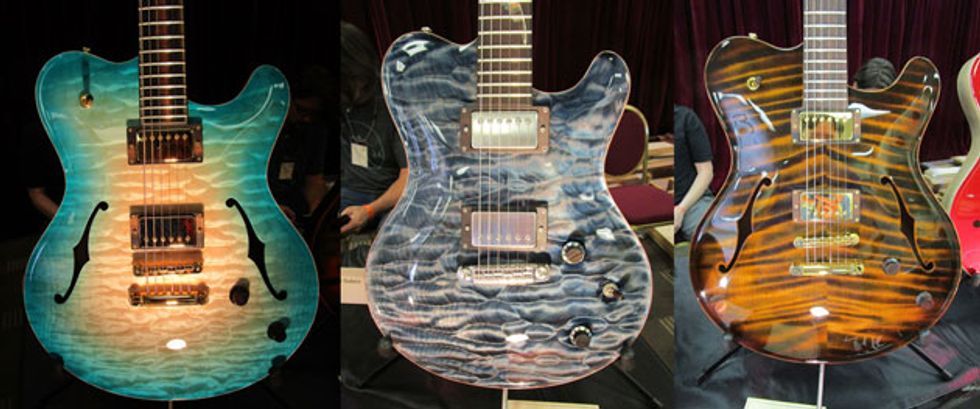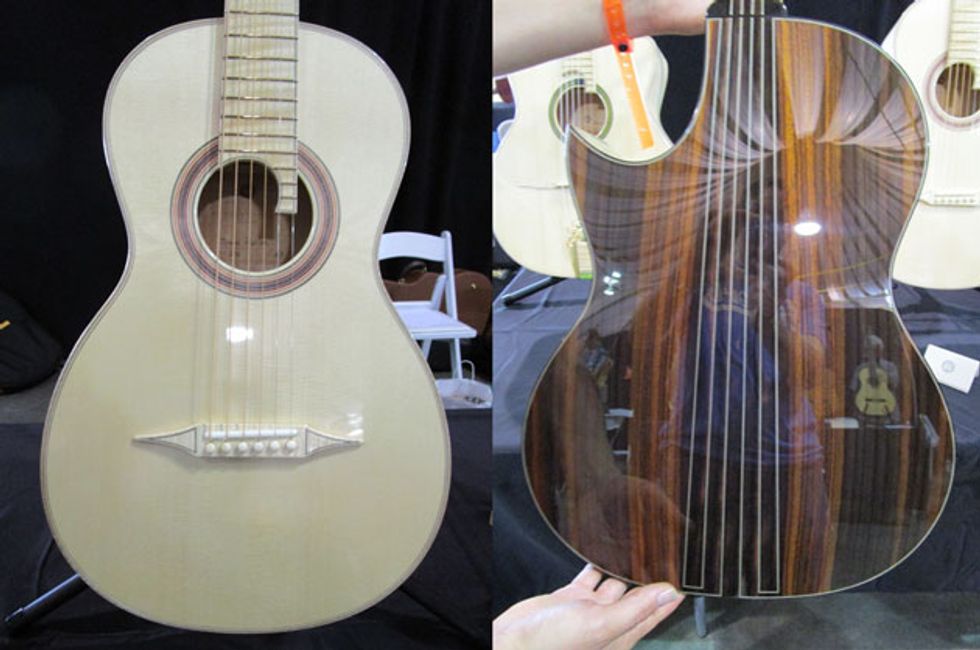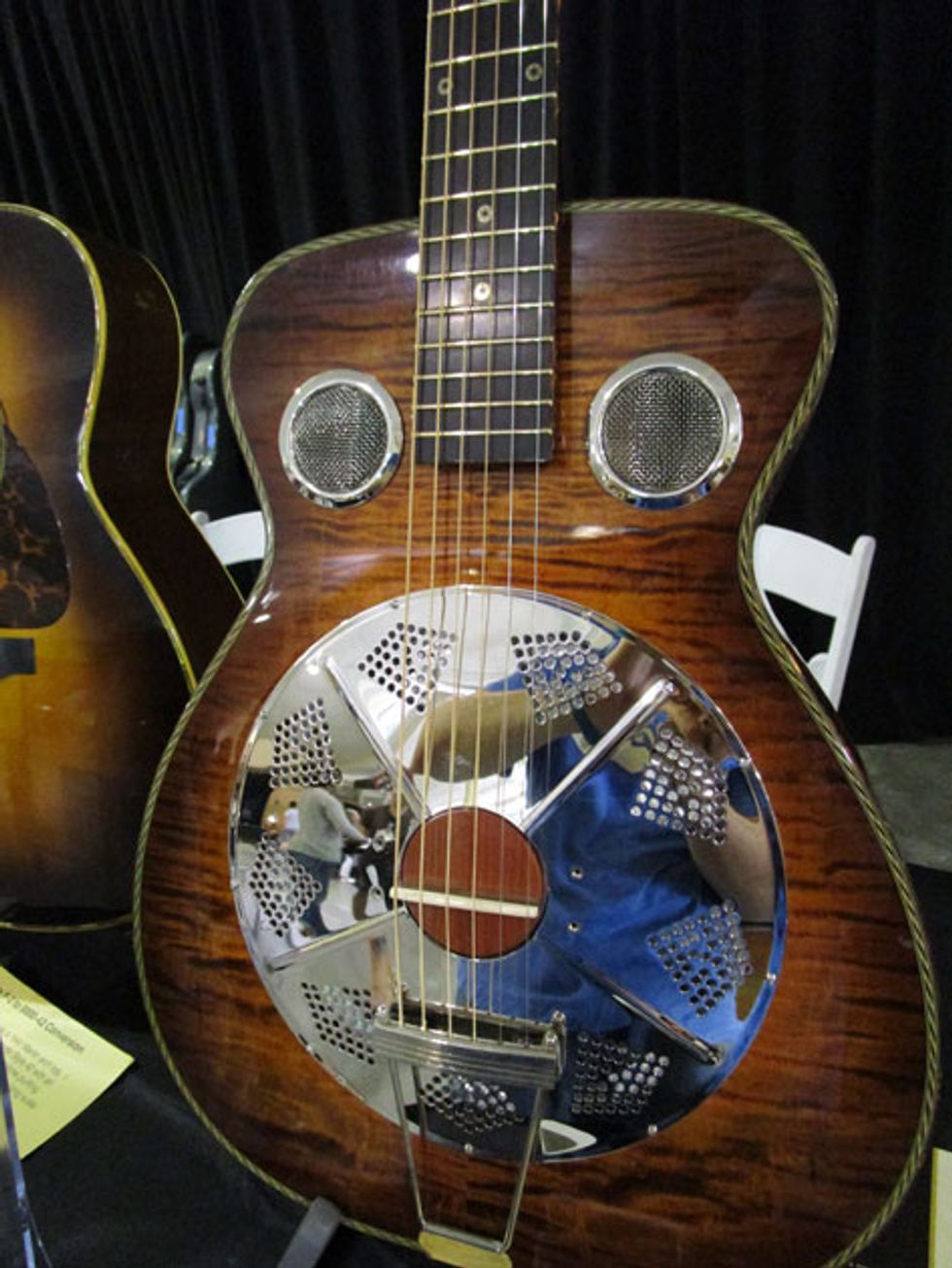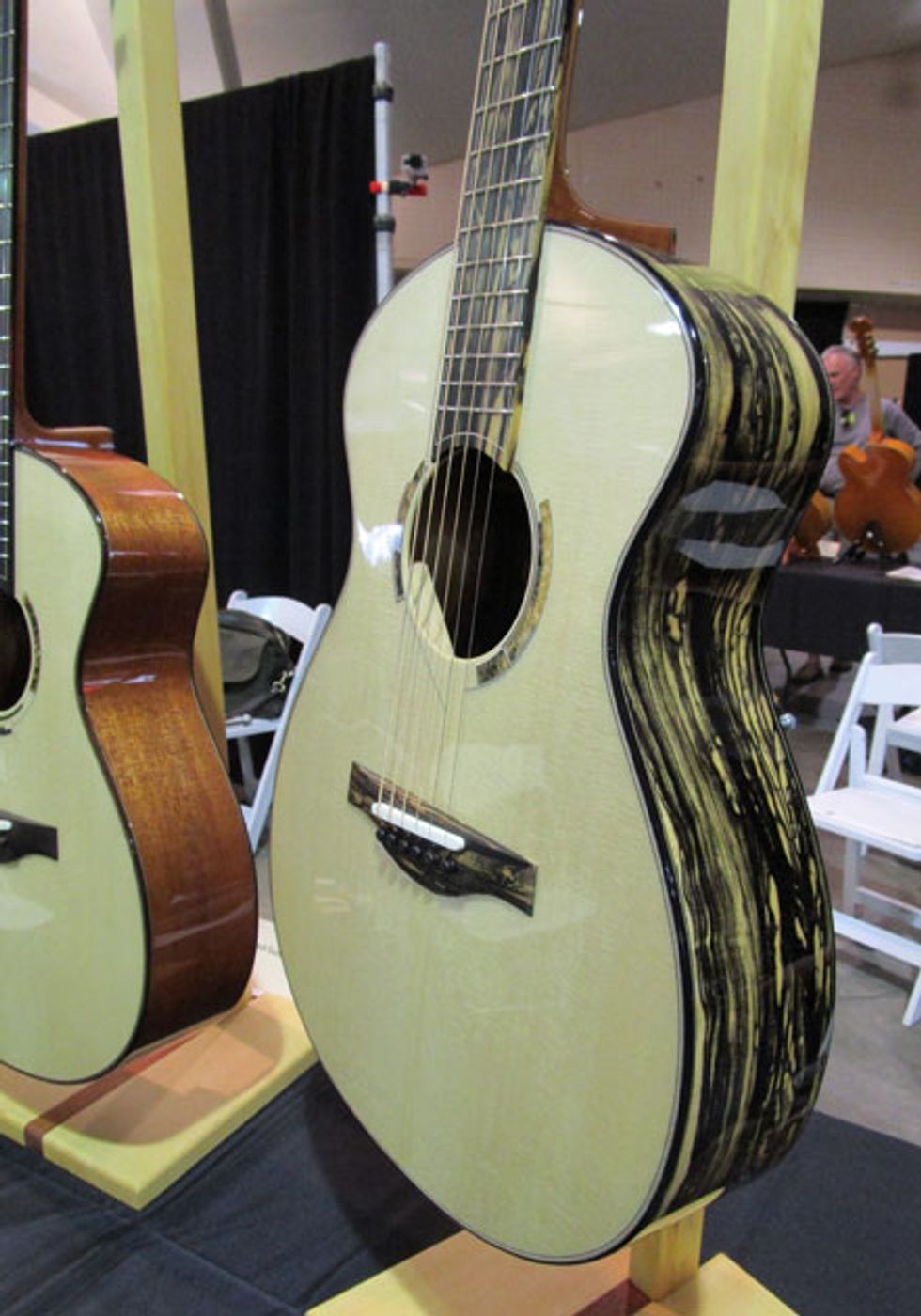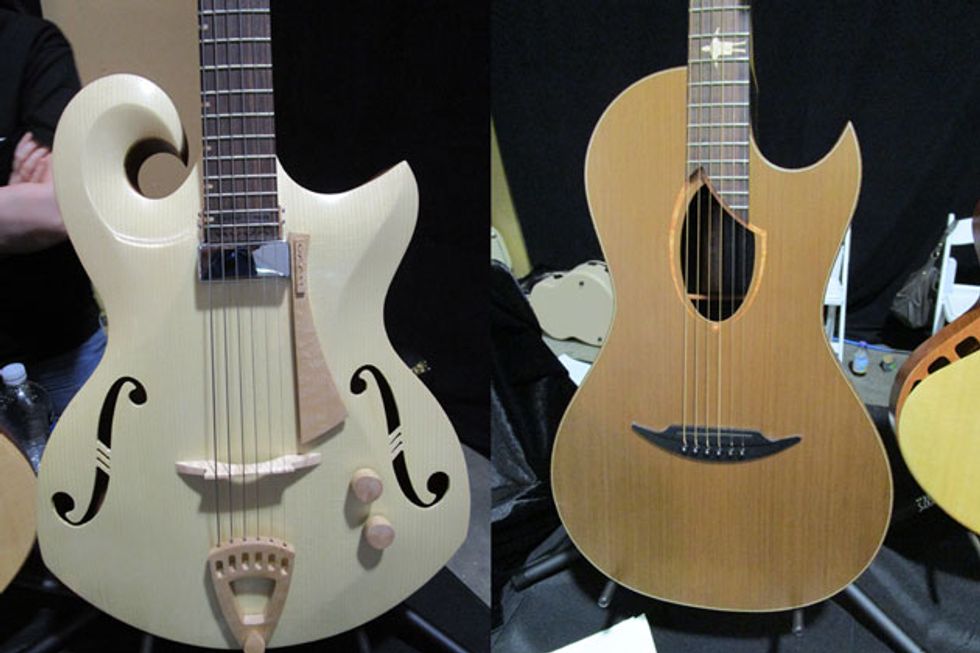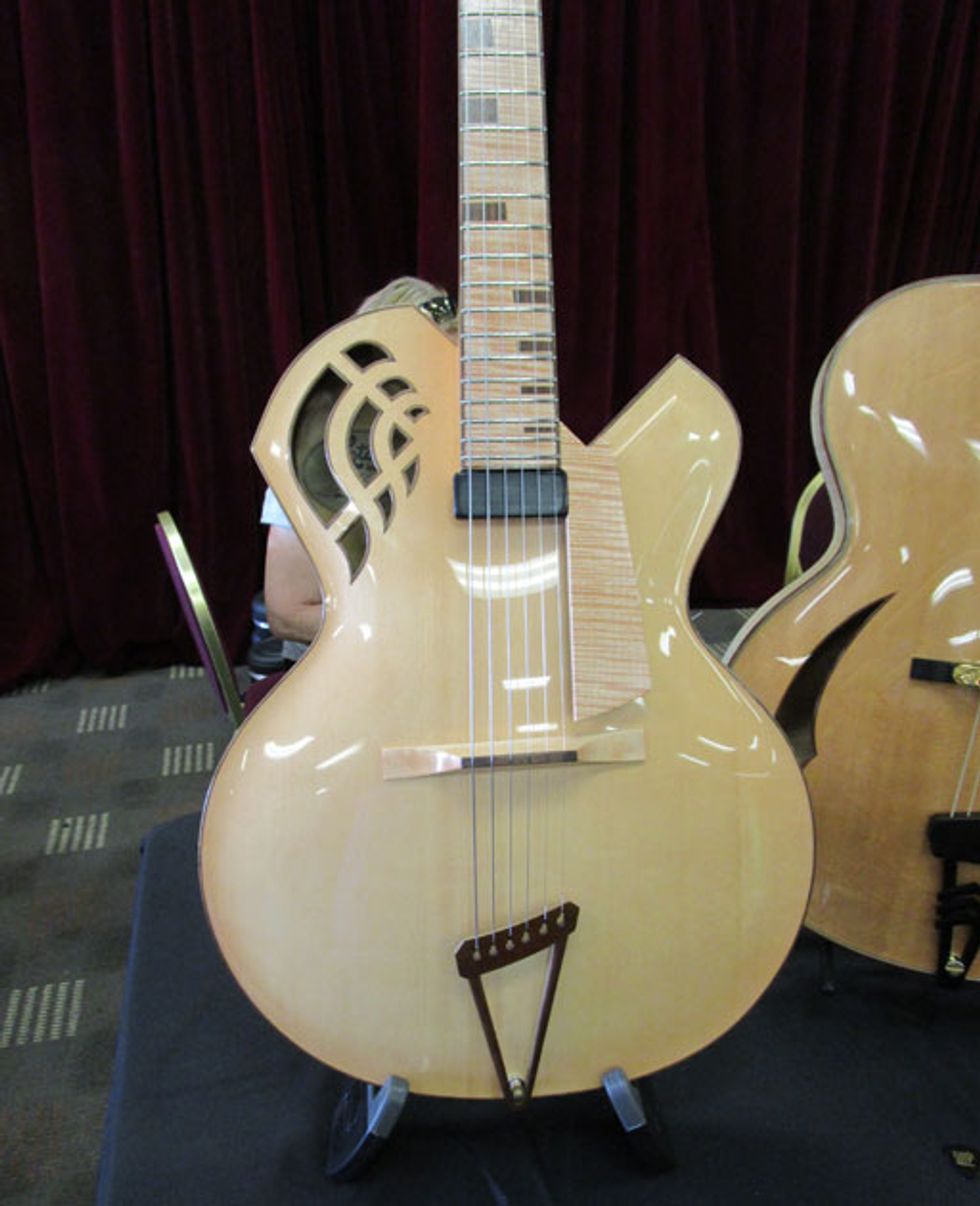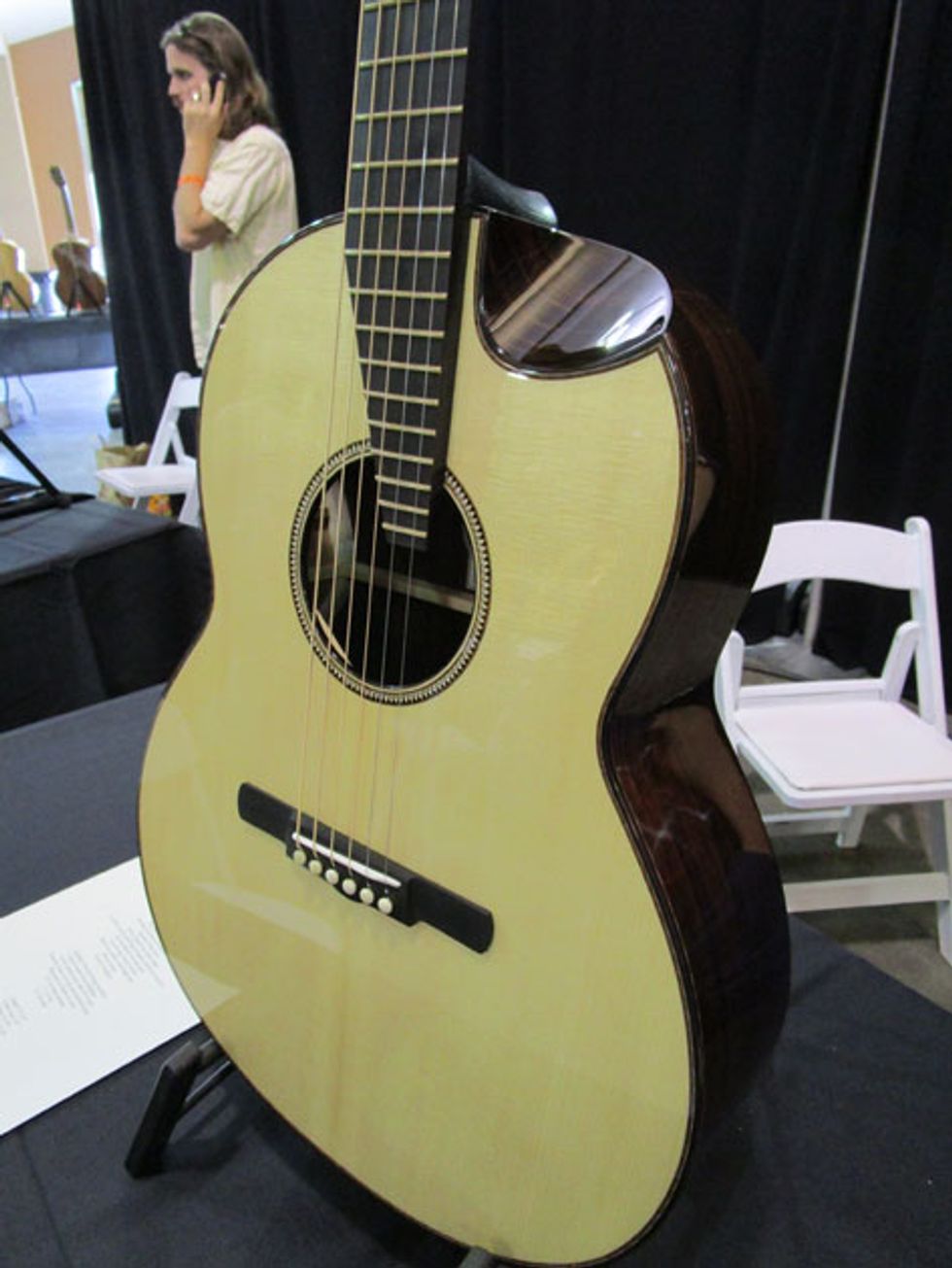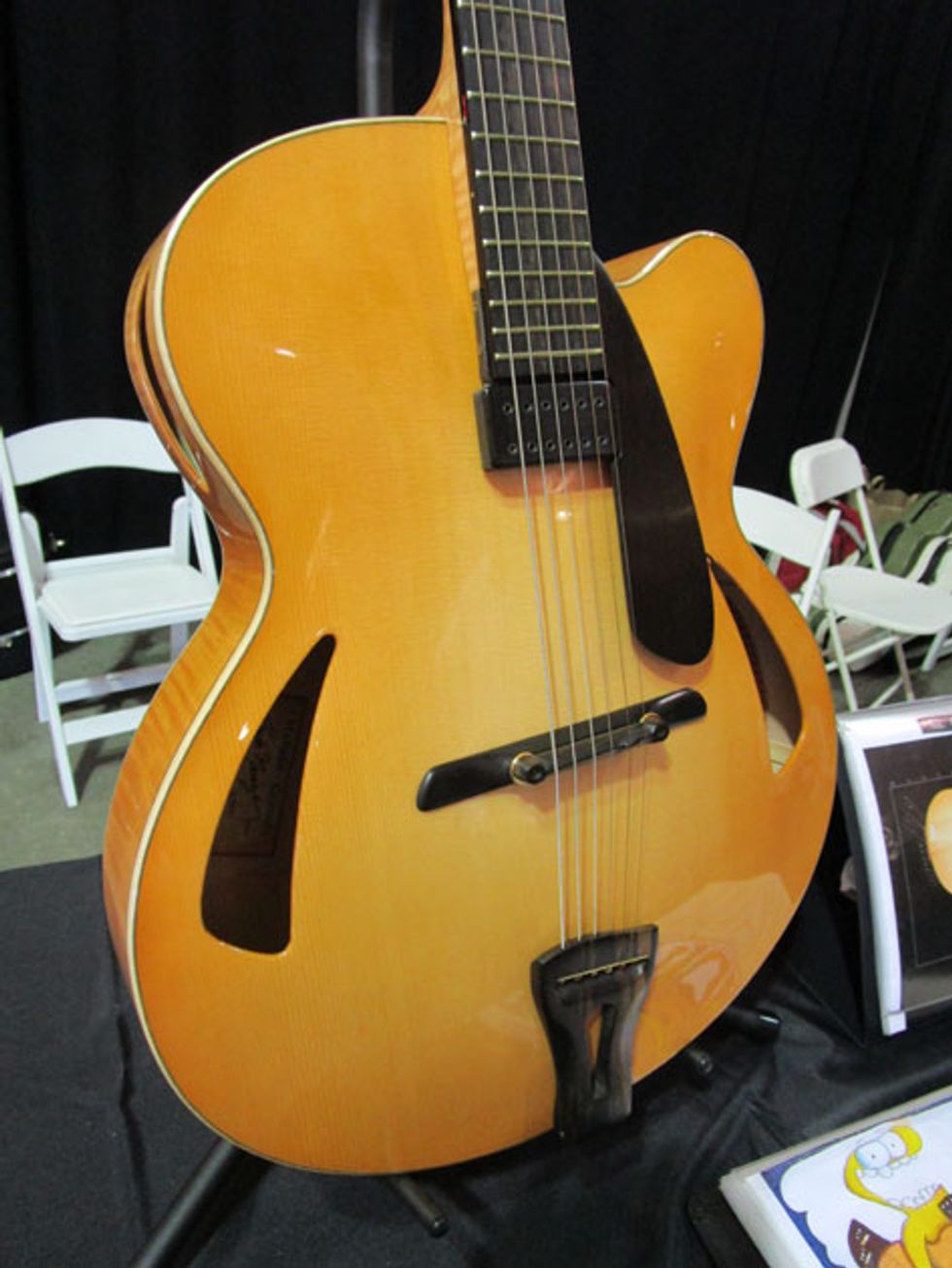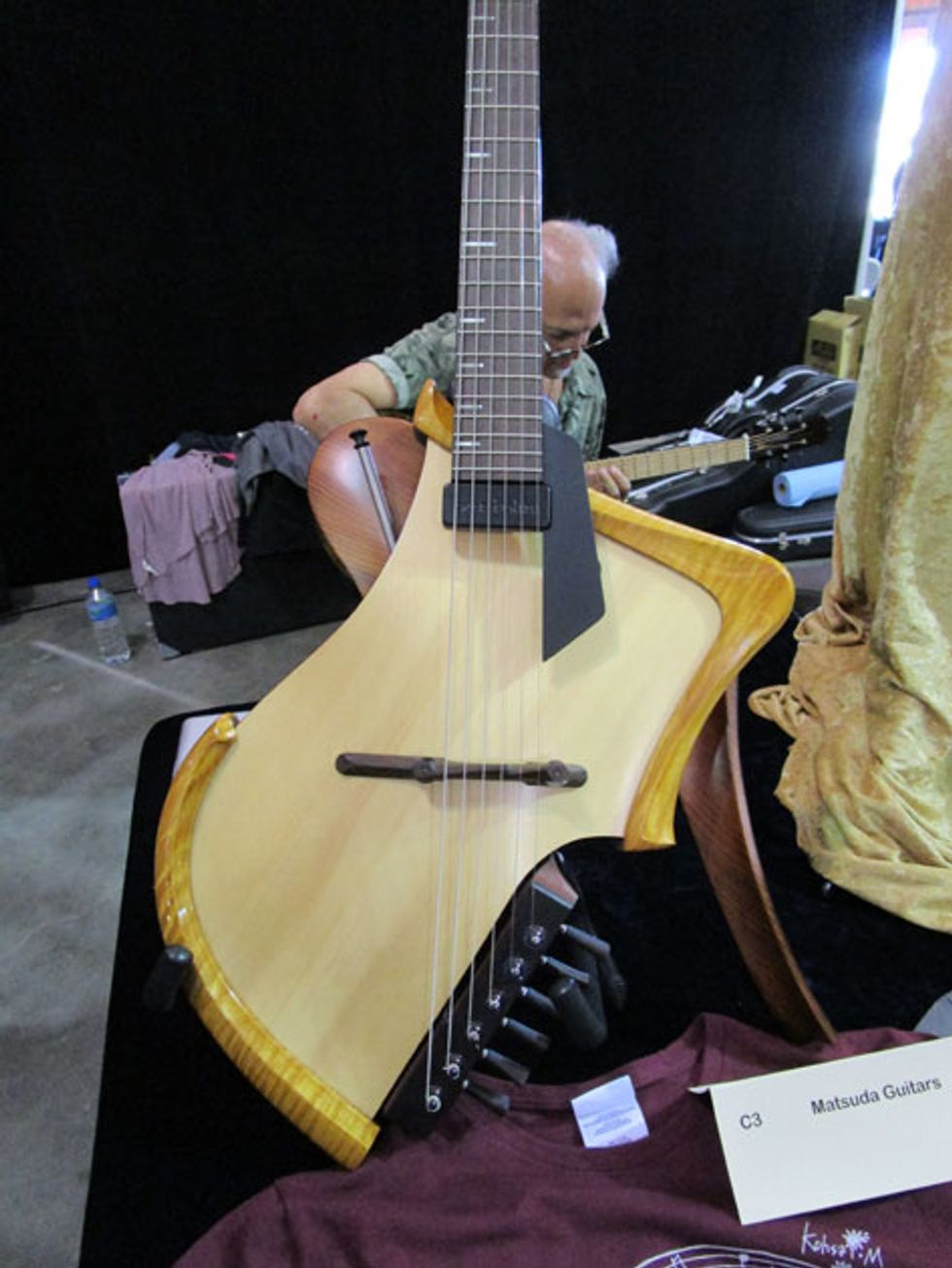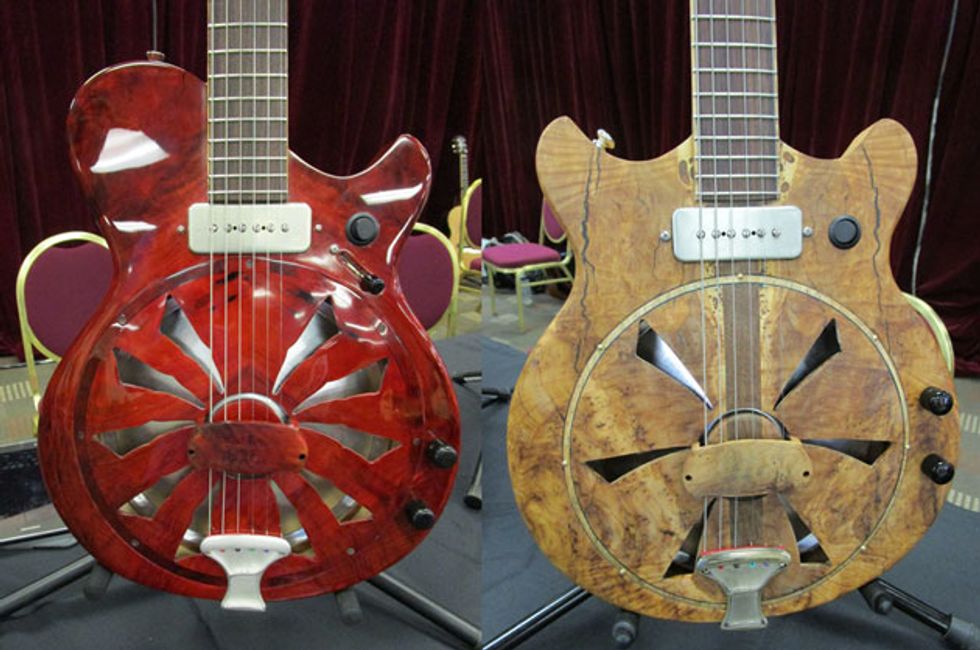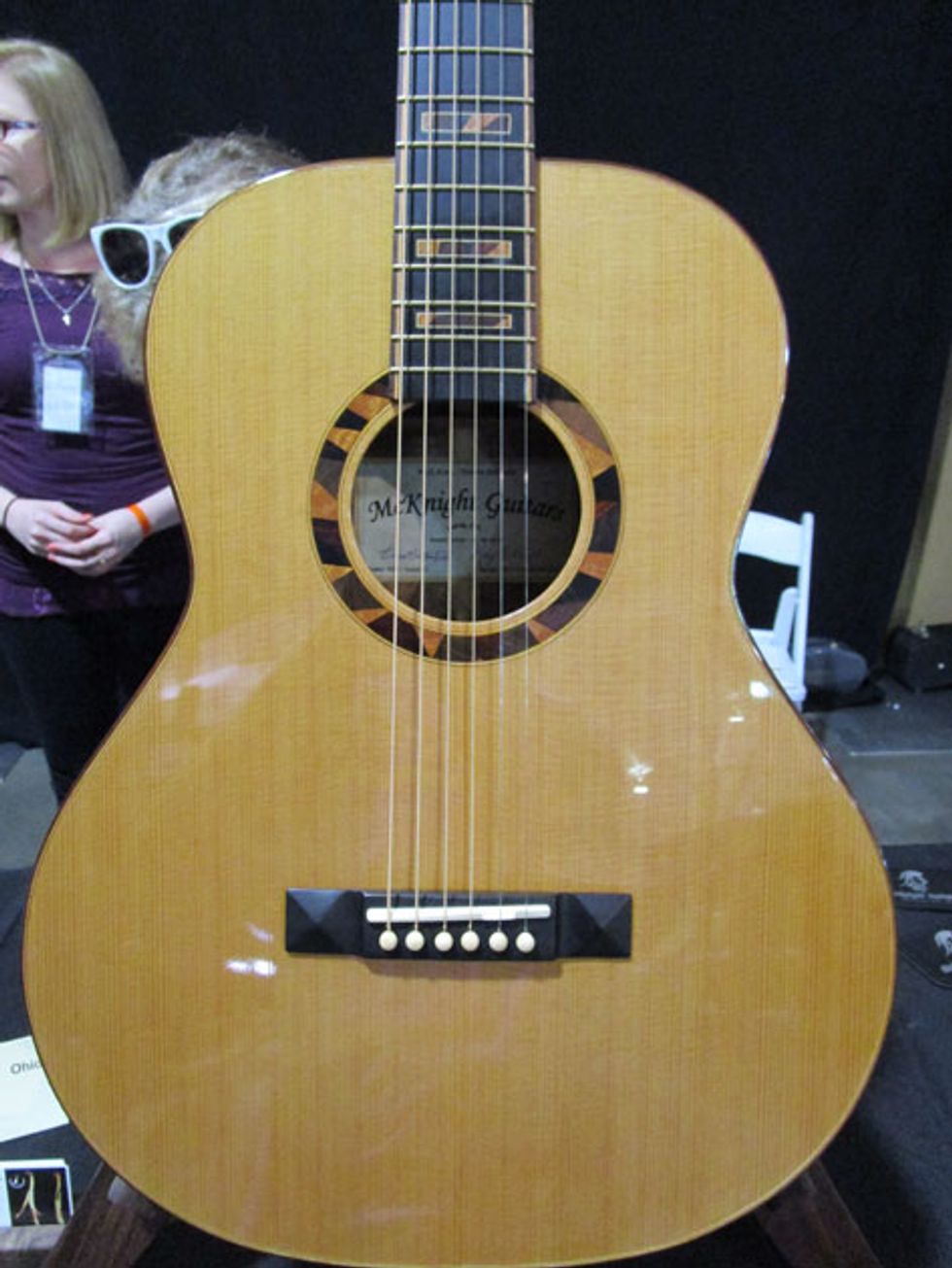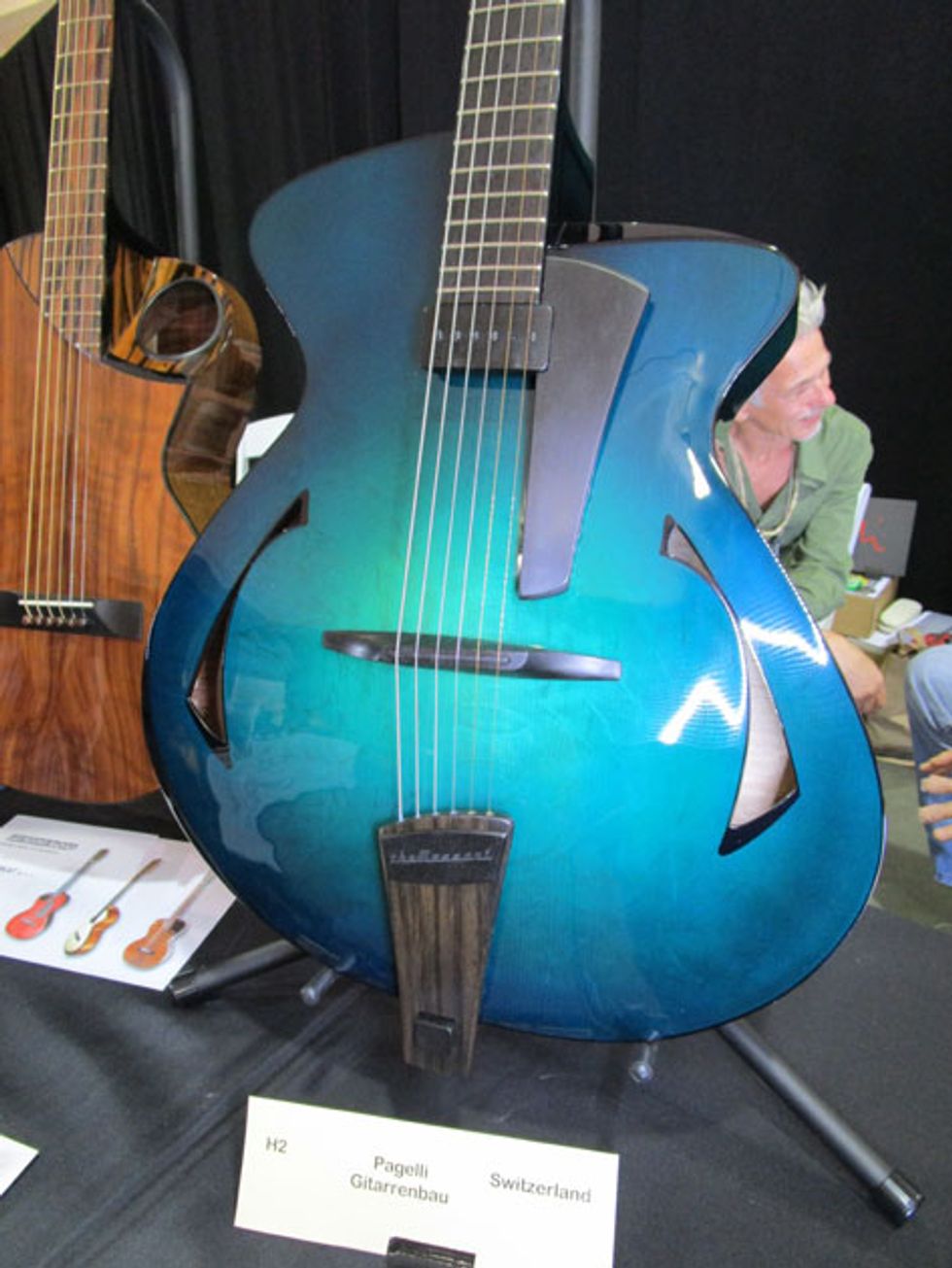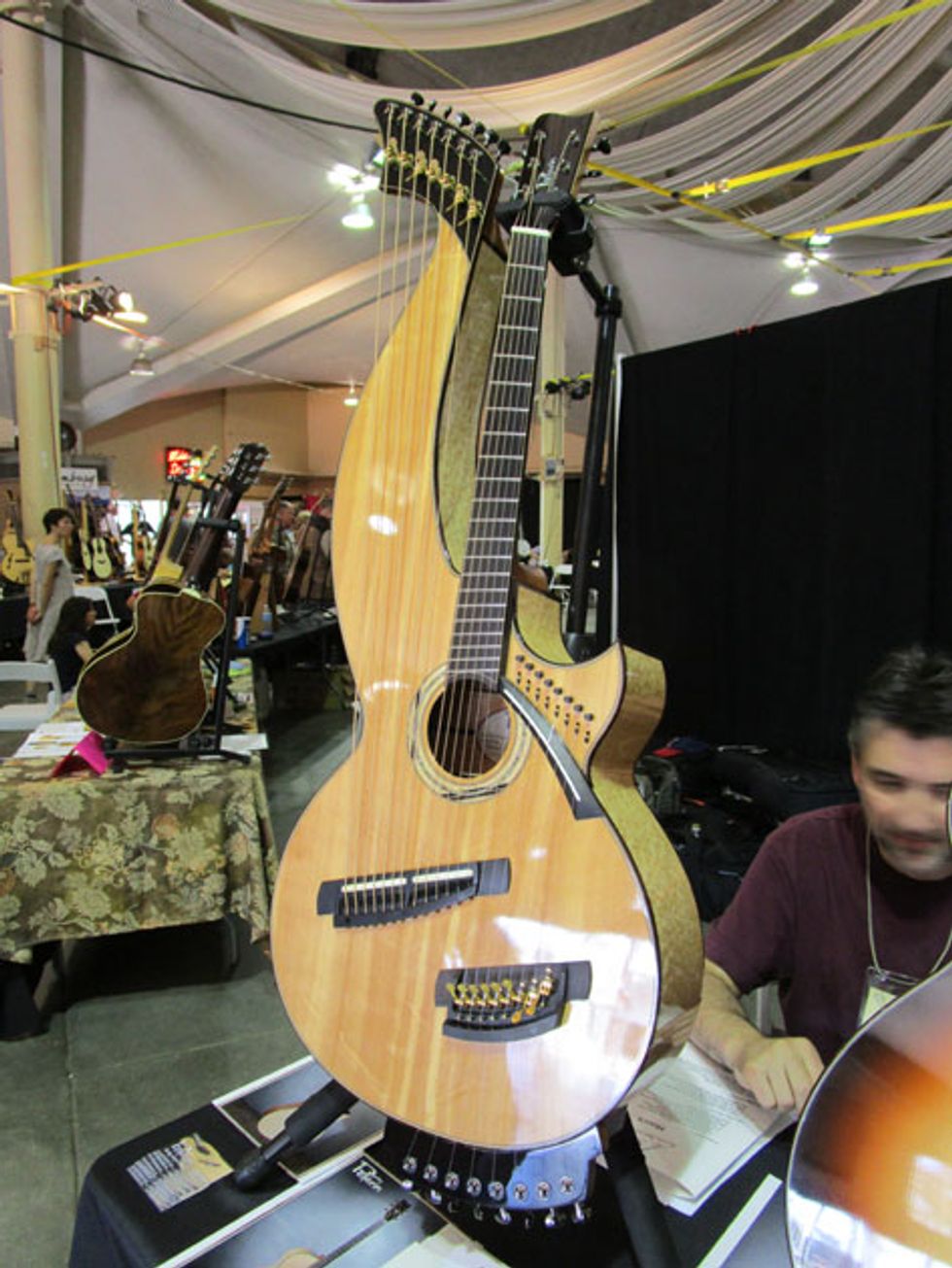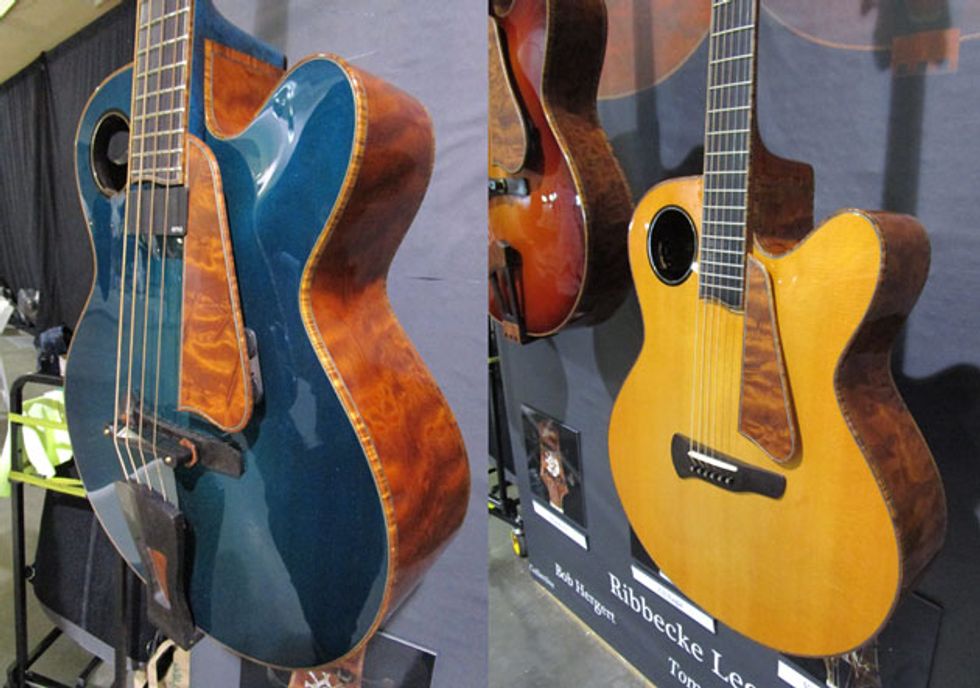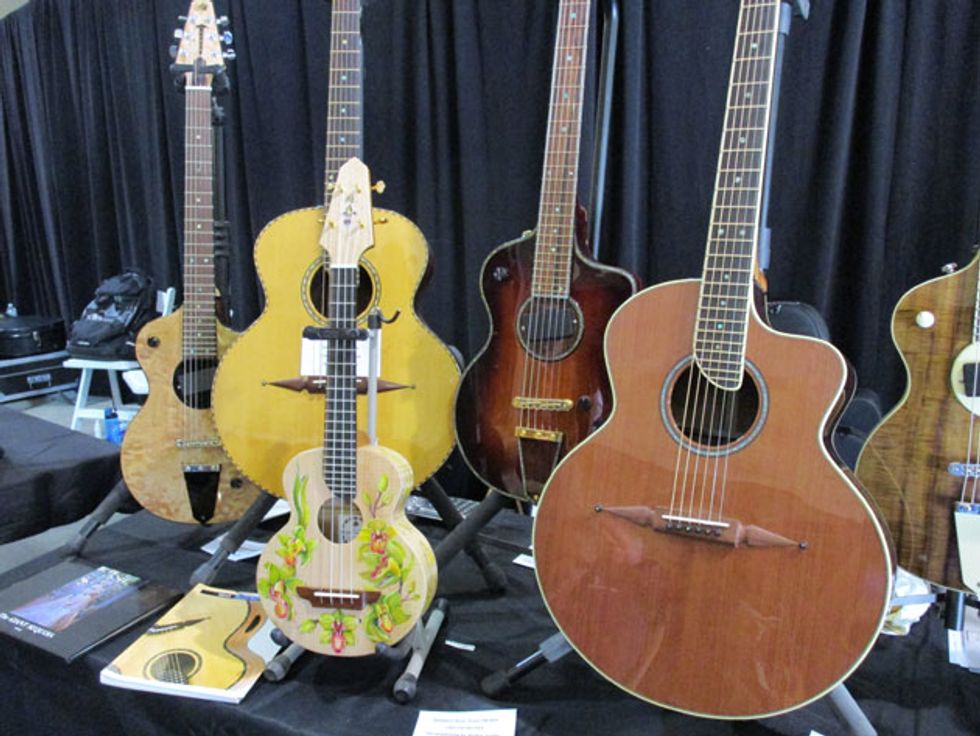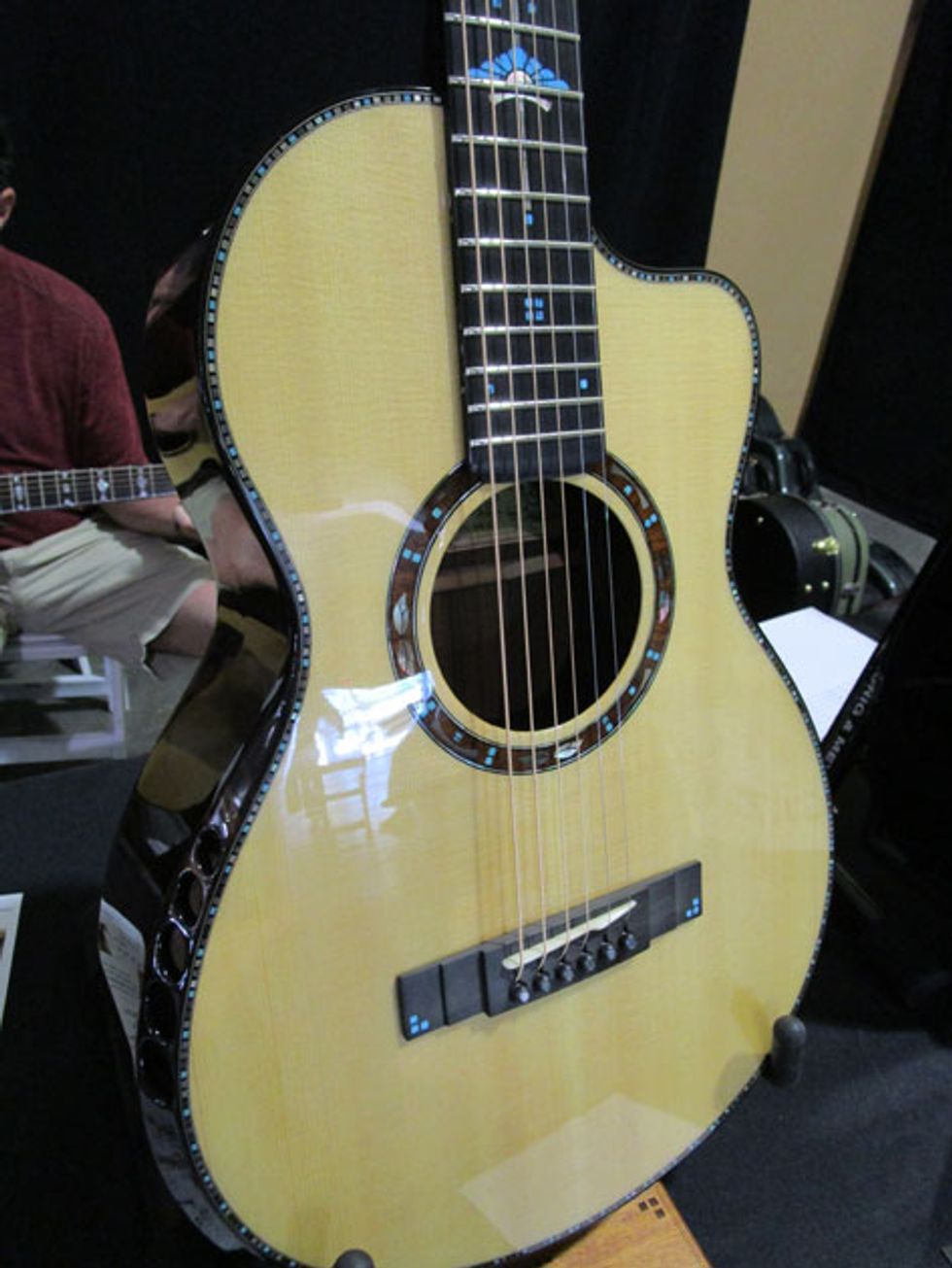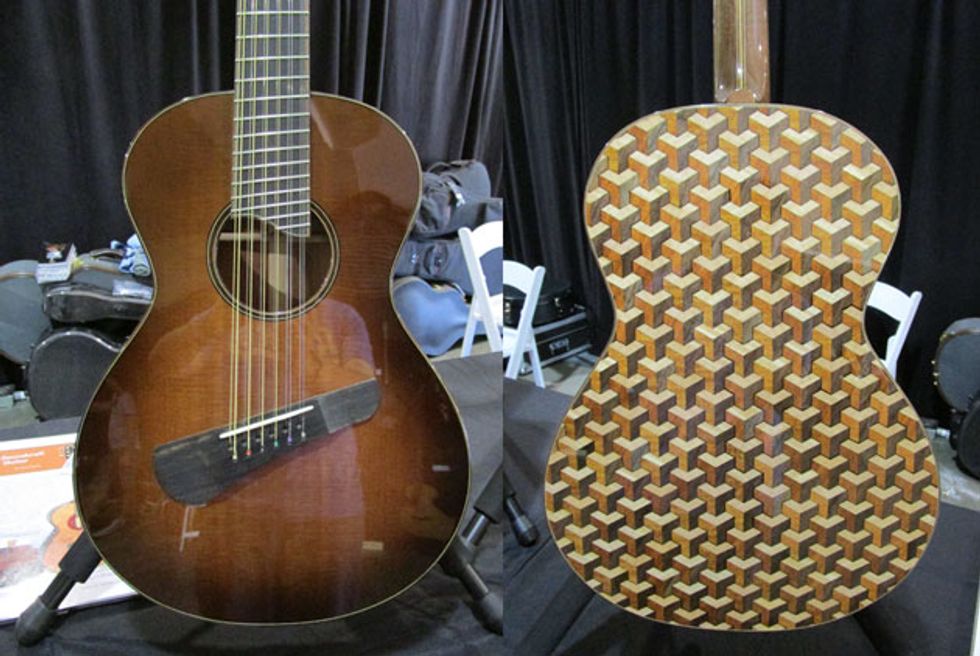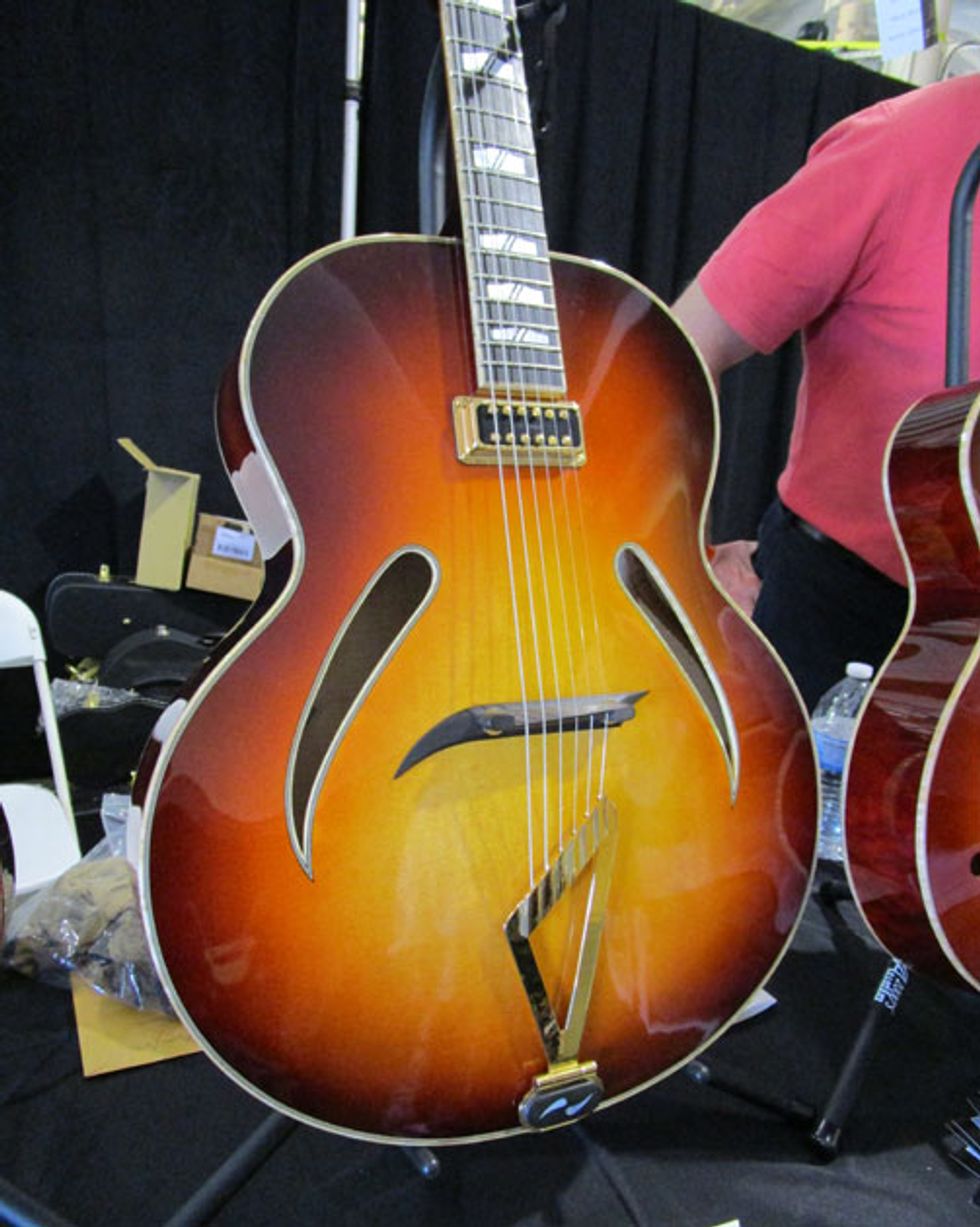 The inaugural Santa Barbara Acoustic Instrument Celebration was held September 29 to October 2 in sunny coastal California. The event brought hundreds of top luthiers and players who displayed their craftsmanship, gave seminars, and held intimate concerts. The Earl Warren Showgrounds served as a fitting venue, as in decades past it hosted concerts from such acts as Led Zeppelin, Jimi Hendrix, the Beach Boys, the Doors, Cream, the Grateful Dead, and Janis Joplin.
The show pulled widely from Canada and Europe, with heavy representation from the U.S. West Coast. Also on sale were top-grade woods, inlay materials, and custom bindings. Luthiers were open with their time, and many fans enjoyed hearing builders talk shop. Among the visitors was Santa Barbara resident and guitar pickup guru, Seymour Duncan, who could be seen checking out all the beautiful instruments on display.