From low-gain American tones to high-powered gain machines, this collection of plugins can cover nearly any tone you can dream of.
Thanks to modern technology, you can chase the sounds in your head with a rather minimal setup. Each of the 10 guitar plugins listed below offer unique features, a wealth of options, and—maybe most importantly—less chiro visits.
Neural DSP Archetype: Petrucci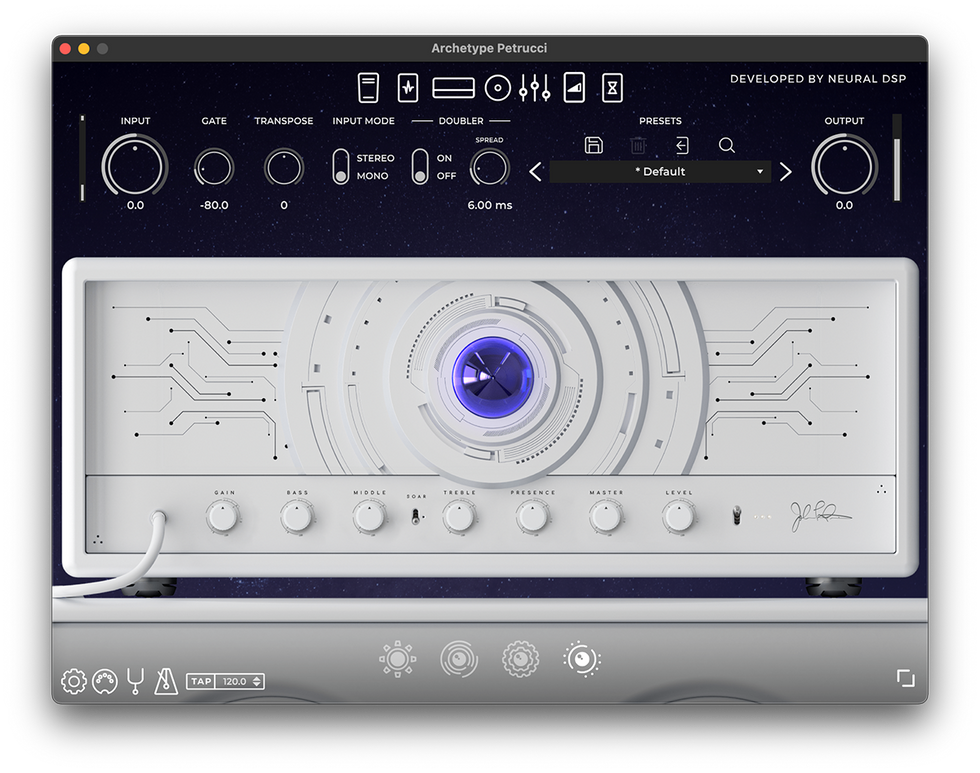 As one of the company's most comprehensive plugins, it features four amplifiers, a pre-effects section with a wah, compressor, and four stompboxes, and a post-effects section with rack-design stereo chorus, delay, and reverb.
$169 street
Universal Audio Friedman Buxom Betty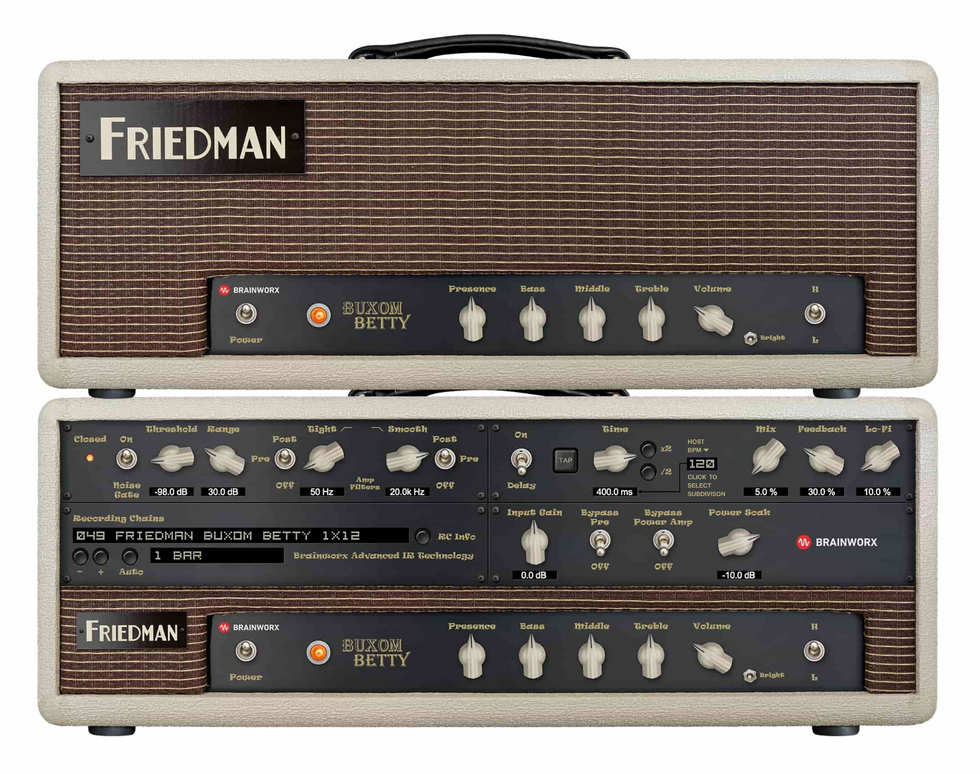 This plugin aims for an exact representation of the original EL34-powered amp. It includes 100 recording chains, a host-syncable vintage delay unit, and preamp and power amp bypass.
$149 street
STL Tones Tonality: Andy James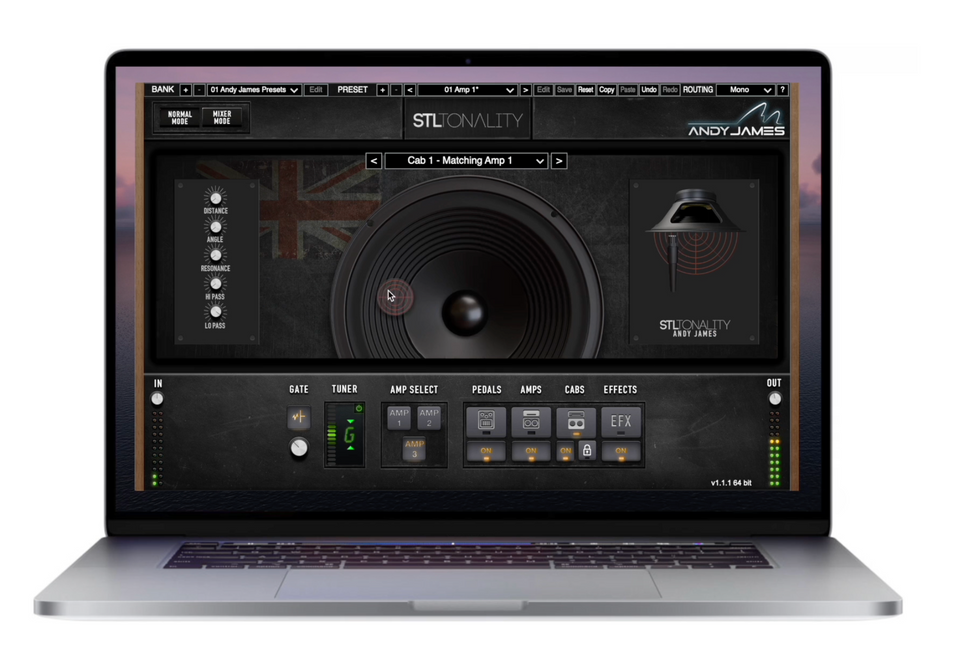 Developed from Andy James' signature guitar sounds, this plugin suite uses advanced modeling algorithms to provide real-time simulations of his amps. You can also employ an 808 emulation and James' signature preamp pedal.
$119 street
Softube Amp Room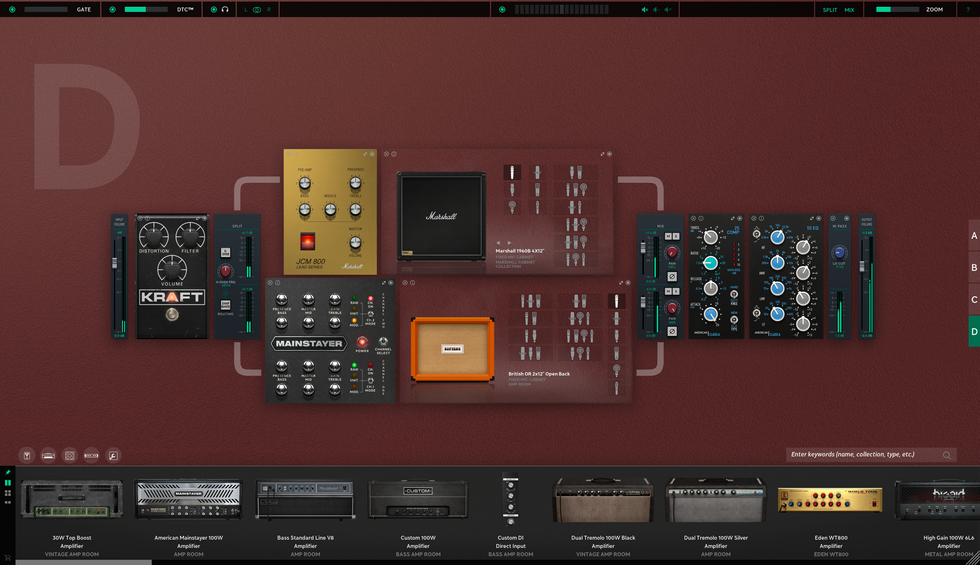 Softube's professional audio guitar and bass platform offers a wide range of precisely modeled amplifiers, cabs, pedals, studio effects, and more, as well as several IR Producer Packs.
$149 street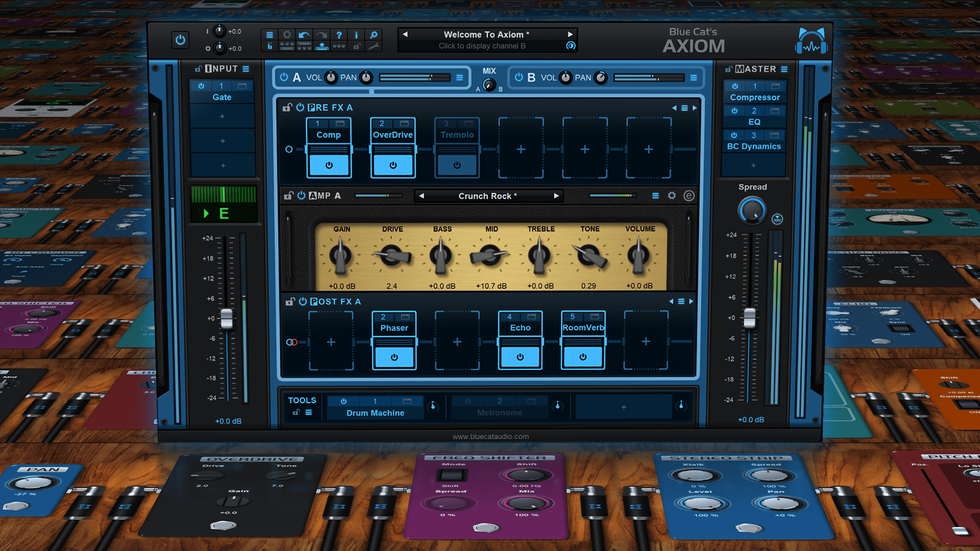 A fully customizable amp simulation based on Blue Cat's Destructor, this software has a flexible routing system with two parallel amp simulation channels, input and master sections, and more than 70 built-in effects.
$199 street
bluecataudio.com
Waves GTR3
This collection of amps comes with Fender, Marshall, Mesa/Boogie, and Vox plugin models, in addition to over 30 different cab simulations and 25 stompboxes, including distortion, delays, and modulation.
$129 street
Here's a setup that offers a range of classic vintage tones and modern high-gain sounds, and artist presets from Yvette Young, Vernon Reid, Pete Thorn, Zola Jesus, and Eric Krasno.
$199 street
IK Multimedia TONEX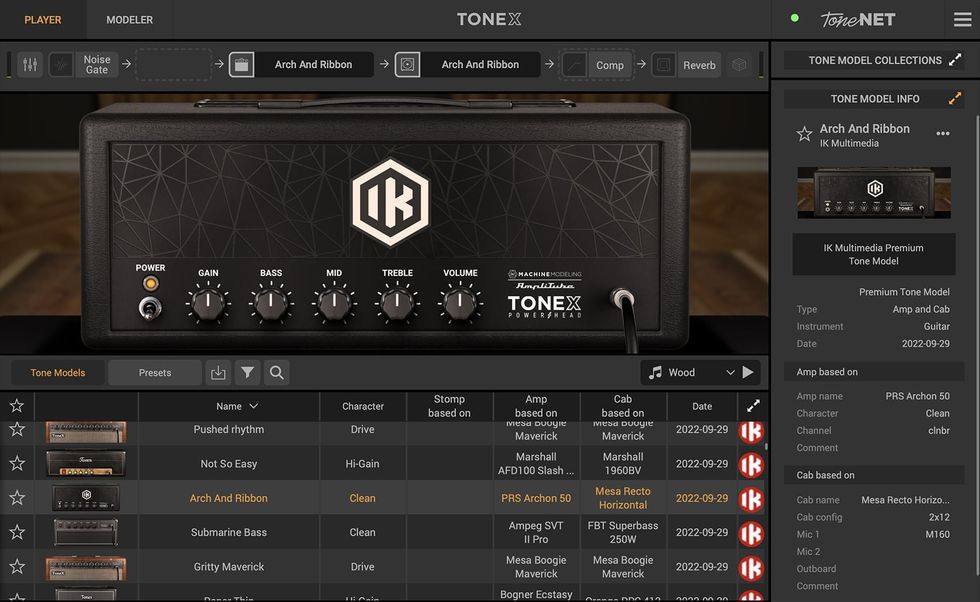 TONEX is a standalone application that allows users to create, play, and share 400 of their own Tone Models of amps, cabinets, combos, and pedals. It comes with 40 amps and 20 pedals.
$149 street
ikmultimedia.com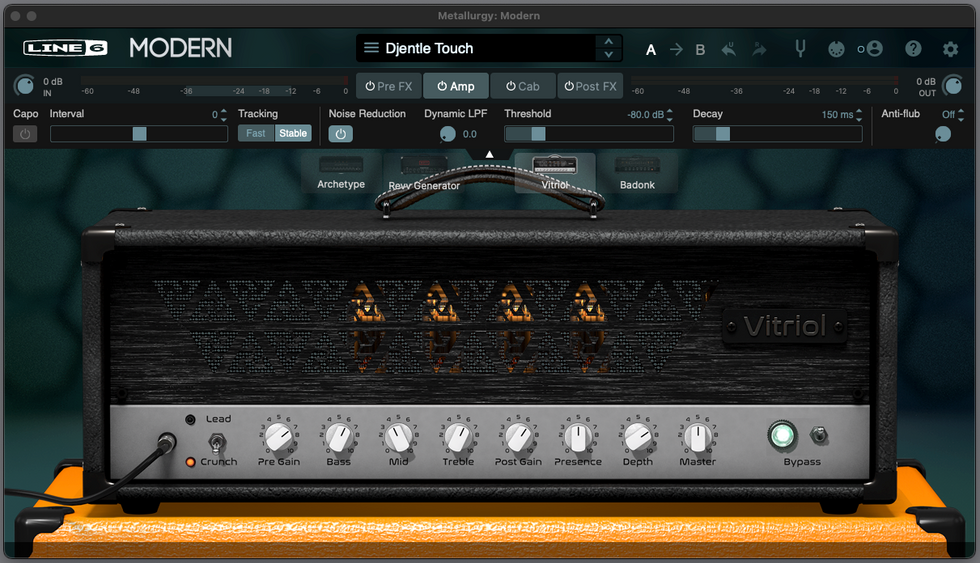 Using this collection of Metallurgy's Modern, Thrash, and Doom plugins, you can select a variety of high-gain tones drawn from the company's HX line of amps and cabs.
$199 street
One of the most astounding blues guitarists of his generation, Eric Gales, has collaborated with Overloud on this plugin that emulates his live rig. It includes three amps, three cabs, and 15 effects.
$59 street