PRS himself talks about learning from Ted McCarty, building guitars for the stars, elbowing the competition, his distinctive headstock design, and more.
Paul Reed Smith could be gloating. At a time when other majors have made layoffs or are coming down from the lockdown-era sales buzz, the company the luthier founded literally with his own hands in 1985 has become a $100-million business. PRS Guitars' $849 SE Silver Sky—a 6-stringed Clydesdale—was this year's top seller on Reverb. Recently, the Stevensville, Maryland-based operation introduced its debut pedals, plus a limited-run Robben Ford signature axe that's a Rolls-Royce with strings. And a raft of new instruments are already in the wings for 2023.
Instead, at an early November party Smith threw at Nashville's Soundcheck rehearsal complex during CMA week, he reflected humility. Smith addressed the roomful of players, emotionally recalling the 2015 CMA Awards, where the count of PRS instruments onstage was literally neck-and-neck with the population of Fenders and Gibsons for the first time. That ceremony was an ignition point for greater success as well as an affirmation for the guitars that bear his name.
"We don't want to be a brand," he told the crowd. "We want to be guitar makers. Country guitarists really helped take us to another level. I am truly grateful."
"We didn't have heaters and we were wearing winter coats inside, because if you opened the door for a delivery, it got to be 30 degrees in there."
Besides his passion for pursing all aspects of what goes into creating guitars, that humility—sometimes inflicted upon him—has played a role in his success. Smith found his calling while at St. Mary's College, at the opposite end of the state from his native Bowie, Maryland. Lacking a guitar and the cash to buy one, he persuaded a music teacher to let him build a guitar for credit. He got an A, of course. He also dropped out to play and repair guitars, opening a shop in a reputedly haunted garret in Annapolis.
"As a repairman working on every conceivable type of guitar, I became convinced that vintage instruments were desirable not because they had improved with age, but because they had been built differently from current models," Smith relates. "The reason some of the electrics from the '50s and early '60s felt and sounded so good was that a great attention to detail went into the manufacturing process, and that the manufacturers had a real sense for the subtle points."
Racked and ready: Four decks of PRS guitar necks wait for their final destinations at the company's Stevensville, Maryland, guitar-building location.
Pondering how to reintroduce these characteristics in the instruments he wanted to build, Smith hit upon the idea of contacting Ted McCarty, who was president of Gibson from 1950 to 1966—the golden era of electric guitar making. "I would sit at the shop, and I was afraid to call him," Smith says. "We didn't have heaters and we were wearing winter coats inside, because if you opened the door for a delivery, it got to be 30 degrees in there. So, Clay Evans [a friend and, later, early PRS executive] and I are wearing our coats, and Clay's saying 'Call him! Just call him!' And I'm like, 'I can't....' But I called him and explained who I was and what I did, and he asked, 'Would you be willing to come visit?' So, we picked a date, and I went.
"The first time I went, he got very, very upset at the end of the interview. It was about three hours. And I said, 'What's wrong?' He goes, 'Nobody's asked me these questions in 30 years. Nobody's asked me how to glue the fingerboard on, what glue we used to glue the frets in…. All they want to know is how to get rich quick. 'Where can I find a Les Paul? Where can I find a Flying V? Where can I find an Explorer?' Nobody's asked me these guitar-making questions, and this is how I made my living.'
"I thought it was beautiful," Smith continues. "I just kept coming back and coming back. I was very grateful for his attention, and it ended up being a grandfather relationship. I sang to him on his deathbed, with a guitar." And, of course, Smith also paid tribute to his historic mentor with PRS' vintage-informed McCarty series.
Over the decades, Smith and his team have made guitars for a coterie of world-class players that includes John McLaughlin (including a 6- and 12-string doubleneck), David Grissom, Nancy Wilson, Mark Tremonti, Jimmy Herring, Mark Lettieri, and, of course, Carlos Santana.
"What Robben Ford wanted and what David Grissom wants is that every one of those models we ship is a his-caliber instrument. He doesn't want just the couple we tweak for him and then put his name on a bunch of others."
"The first guitar I made for Carlos Santana changed my life," Smith offers. "At first, he didn't see me as a guitar maker. He made me earn his respect, which I honor. He said the first instruments I gave him were 'accidents of God.' He thought it was like somebody wrote a hit song, but it was almost an accident—and he didn't see me as a repetitive hit writer. He literally said, 'Okay, it's an act of God, can you make me another one?' Then, after the fifth instrument, which was a doubleneck, he called me up and said, 'Okay, you're a guitar maker.' That was tremendous. Every Christmas he would call and thank me about the sound coming out of his guitar. He thought of it as a big, male saxophone tone, and he adored it."
So, what does a world-class musician demand in a guitar? "If you look at guitars in general as a line, and about four-fifths of the way along that line you draw a vertical line through it, what's beyond that graduates from being a guitar to a musical instrument," Smith says. "They want musical instruments. What Robben Ford wanted and what David Grissom wants is that every one of those models we ship is a his-caliber instrument.
Initial sanding happens after the overall body shape, electronics cavities, and other cuts are made.
He doesn't want just the couple we tweak for him and then put his name on a bunch of others. Carlos Santana wants a guitar that he can take out of the factory, put in the limo, go to the gig, pull it out, and play it. And by the way, I've watched him do that. It's a little scary to have him play to 15,000 people with a guitar that's only been played about a minute-and-a-quarter its entire life. David Grissom does not take a guitar to clinics. He takes ones off the wall at the store to hold my hands to the fire. Carlos calls me constantly and has requests to make 'em better. David wants them better. He just got one that has a hollow, single f-hole in it, and he's losing his noodles over it."
It's been years since Smith has built a guitar himself. "I have a bench where I repair audio gear, and I'm my wife's furniture repair person, but that's it," he says. Nonetheless, he is a regular presence on the PRS factory floor, checking the progress on models in development, eyeballing the wood inventory, checking out pickups, offering suggestions, and evaluating as he formulates plans for the company's future. "It's almost a soothsayer job," he offers. "It's like having a crystal ball, but you gotta do it from experience, with your ear to the tracks."
A high-quality instrument starts with good tonewood, and the factory keeps an abundant inventory for both necks and bodies.
Part of that is trying to rout the competition, which he obviously enjoys. At the Nashville party, Smith recounted a story about paying top dollar for a Klon Centaur, and then putting it through its paces. Pleasing at it was, he felt there were shortfalls in tone and control, so he decided to try to beat it. The result is PRS' Horsemeat Transparent Overdrive (get it?), but his company's engineers took it a step further, also designing the Mary Cries Optical Compressor and the Wind Through the Trees Analog Flanger, which all debuted in September. Nonetheless, Smith's goal was not to expand into pedal making, but rather to lure players who've avoided PRS. "I've actually heard comments like, 'I like these pedals, maybe I'll look at their guitars again,'" he says.
Earlier last year, he took on the template, working-player's Stratocaster with the release of the SE Silver Sky, a low-cost, high-performance version of PRS' John Mayer signature model. When I mention the guitar, his immediate response is, "How about those pickups?" He then related that he worked with his suppliers in Indonesia, where the guitar is built, for two years on the remarkably wide-ranged pickups. "Initially, they weren't right, and we didn't have direct control over their creation, like we do with models we build here, but the pickups still had to lay in exactly the right place sonically. When John played 'em, he thought they were the best overseas-made single-coils he'd ever heard, and he signed off on them literally that second."
"The first guitar I made for Carlos Santana changed my life," Smith offers. "At first, he didn't see me as a guitar maker. He made me earn his respect."
Although much has changed over the decades at PRS, the company's distinctive three-and-three headstocks have remained unchanged since the early '80s—despite being a turn-off for some trad-minded players. Smith explains why: "The design was half practical and half reflective of the front curve of the guitar. It's like a Dan Armstrong headstock, where the strings went straight to the tuning pegs. On a Fender, they went straight to the tuning pegs, but they were all on one side. That it goes straight to the tuning pegs is important.
"When I started putting tremolos on guitars, Carlos Santana ordered one and he goes, 'It's gonna stay in tune, right?' I said, 'Sure!' I had no idea how I was going to do it. Turns out what makes a difference is how you cut the nut, having it as close to the tuning pegs as possible. Also, the strings need to be as straight as possible, and you have to reduce the headstock angle. It's a combination of those three dimensions."
PRS Guitars Factory Tour
An articulate, immaculately constructed Annapolis native that speaks in many voices.
An extremely well-made guitar boasting easy playability, stand-out looks, and super-impressive sonic versatility.
It's pricey. You'll want to ensure you're onboard with the Narrowfield voice before you invest.
$4,660 with 10 Top, as reviewed ($4,000 with standard top)
4.5
5
5
4
Even among a stable of instruments known for their versatility, PRS's Studio model is arguably one of the company's most sonically and stylistically malleable instruments. Reintroduced to the U.S.-made Core lineup for 2021 after first appearing in 2011, this new Studio is hyper-flexible, configured with a distinctive humbucker set and modified switching that takes that versatility up a notch.

Salsa Verde
Whether or not you're a habitual PRS player, it's almost impossible to cradle a guitar like the Studio and not find yourself in free flow—playing away without pausing to think "is this neck right for me?" or "maybe I'll tweak the action." The Studio feels good right off the bat.
It looks right, too. PRS is fond of fancy dress in general, and our review sample is gorgeous in person, without being over the top (a perspective dependent on your own tastes, of course). The "Eriza verde" finish lends a lively, three-dimensional sense of motion to the flame in this maple 10 Top, and beautifully contrasts the dark-brown rosewood fingerboard and stripy rosewood headstock overlay. The natural mahogany of the back and neck display a premium grain, while the abalone bird inlays and mixed gold-nickel hardware add further visual excitement.
The set neck is carved in what PRS calls their "pattern" shape, which many players consider ideal. It's a full-feeling '59 Les Paul-inspired profile with a very slight V, soft shoulders, and an easy playing feel. The nut width is 1 11/16" and the scale length is PRS's traditional 25". Put it all together, and the playing weight is around 8.2 pounds, which is quite reasonable for a chunk of solid mahogany and maple.
So, with many of these features being familiar components of other PRS Core models, what makes a Studio a Studio? It's the pickup selection, by and large. In addition to the 58/15 LT humbucker in the bridge position, the guitar comes with a pair of PRS Narrowfield pickups in the middle and neck positions. Narrowfields have returned to the lineup for 2021 in the Studio and just one other model. These narrow humbuckers possess a more single-coil-like magnetic field, delivering a tone that's somewhere between a full-sized humbucker, a P-90, and a narrower single coil—all with the benefit of hum cancelling performance. Add a push-pull coil split for the 58/15 LT on the tone control and a 5-way blade switch, and you've got seven distinct pickup settings.
These narrow humbuckers possess a more single-coil-like magnetic field, delivering a tone that's somewhere between a full-sized humbucker, a P-90, and a narrower single coil.
Hardware includes PRS's well regarded Gen III tremolo, and Phase III locking tuners. They pair with a lubricated nut to keep the guitar in tune, regardless of heavy vibrato use. Playability is faultless all across the board.
Bucking the Trend
Played through a 50-watt Friedman Small Box head and 2x12 cab, a custom tweed Deluxe-style 1x12 combo, and a Neural DSP Quad Cortex into studio monitors, the Studio delivered the versatility that the design promises, hopping confidently between varied sounds and styles. It pivots from grinding heavy rock to mellow balladry at the flick of a switch. The sounds are meaty, original twists on the HSS range of tones you once encountered on the average superstrat. The middle, neck, and in-between voicings are thicker, fatter, and gutsier than genuine single-coil pickups would be. That, of course, is entirely the idea.
By sacrificing some of the single-coil glassiness and the trebly spikiness of a traditional Strat single-coil, the Narrowfields add extra grunt to near-clean tones, edge-of-breakup settings, and overdrive sounds from a Tsakalis Six, JHS Angry Charlie, my amps, and the Neural. These pickups shine when you ask them to crunch and wail.
The 5-way switch, varied voice of the Narrowfields, and coil-split humbucker mean you can ably deliver convincing Strat-like sounds in the in-between positions, though they are generally darker than a true Stratocaster—a tone signature that's further colored and re-enforced by the mahogany/maple construction and glued-in neck. The format is a great alternative for HSS superstrat players of old who came to regard the high-output pickups typical in such guitars a touch too spiky and yearn for more grit and gristle to go with the snap and chime. And when you want to skip approximation of single-coil sounds entirely, you can revel in Les Paul-like girth and grind when the bridge humbucker is unleashed with all coils blazing.
The Verdict
The PRS Studio provides a super-solid foundation that's defined by great woods, great components, and high attention to detail that closely allies it with other PRS cornerstone models like the Custom and McCarty. What really differentiates the Studio, though, is the pickup set, and while this configuration might not be for everyone, it's a fatter, thick-sounding twist on the do-it-all HSS template that offers maximum flexibility to so many players. It's not cheap. But it isn't meant to be, and both longtime PRS fans and newcomers to the brand will likely appreciate the substance and versatility that investment delivers here.
PRS Studio Demo - First Look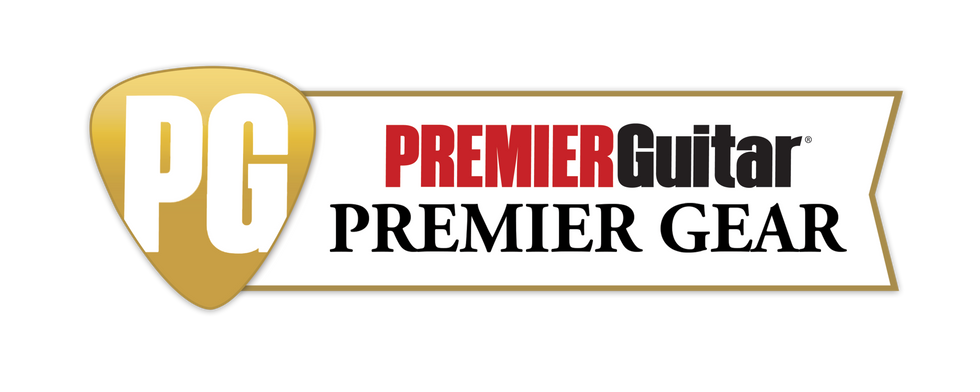 PRS Guitars has announced the return of their popular Archon amplifier. The new line-up features both a 50-watt 1x12 combo and a 50-watt head with matching 1x12 and 2x12 cabinets. Fans of PRS amps may have noticed the model disappear from the lineup at the start of 2021, but the Archon is now back and better than ever.
"Reissuing a historically successful amplifier always has a unique set of challenges. One must collect and filter through years of performance data and feedback, then work to legitimately enhance the amp without fixing anything that isn't broke," said Doug Sewell, PRS Amp Designer. "With that in mind, our goals with the Archon were clear: adjust the gain controls on the lead channel to allow for a wider array of rock tones, retain and enhance the stellar crystal-clear tones of the clean channel, and design it to provide maximum value. The process took some time and effort, but the Archon is everything we had hoped for and more."
The PRS Archon is a commanding two-channel amplifier with versatile lead and remarkable clean channels. The lead channel's gain controls have been voiced to provide more variety of tones – from earlier/more traditional rock to the Archon's signature searing metal. The clean channel has remarkable clarity and offers a great pedal platform thanks to its ample headroom. The Archon is powered by two 6CA7 power tubes, which offer the best combination of EL34 and 6L6 tubes. They are smooth up top with tight low end; they are crunchy but articulate. The layout of the Archon is simple and intuitive, allowing for plenty of control. The preamp section features volume, bright switch, treble, middle, bass, and master for each channel as well as global presence and depth controls to push the tone 3D. All this at the most affordable price to date, the PRS Archon delivers a lot of value.
The Archon 50 Head | Demo by Tom Walls | PRS Guitars
The Archon 50 Combo | Demo by Tom Walls | PRS Guitars
"The Archon gets a lot of attention for the very high gain on the lead channel. What people might not realize is that it has a great clean channel too. There are several country players using Archons," said Paul Reed Smith. "Doug and the team did a great job of making sure the Archon not only kept its quality and versatility, but they made significant improvements. That's not so easy."
The new PRS Archon has recently made its way to a few Artists, and the amp has gained praise from Wes Hauch from Alluvial and Devin Townsend, Jason Richardson of All That Remains, Chris Cain of Bad Wolves, Ben Eller, and music producer Mark Lewis, who has worked with the likes of White Chapel, Trivium, and The Black Dahlia Murder.
For full specifications, demo videos, and more on the PRS Archon, visit www.prsguitars.com.