The Fluence Polyphia Signature Series were developed in close collaboration with Tim Henson and Scott LePage.
Tim Henson Series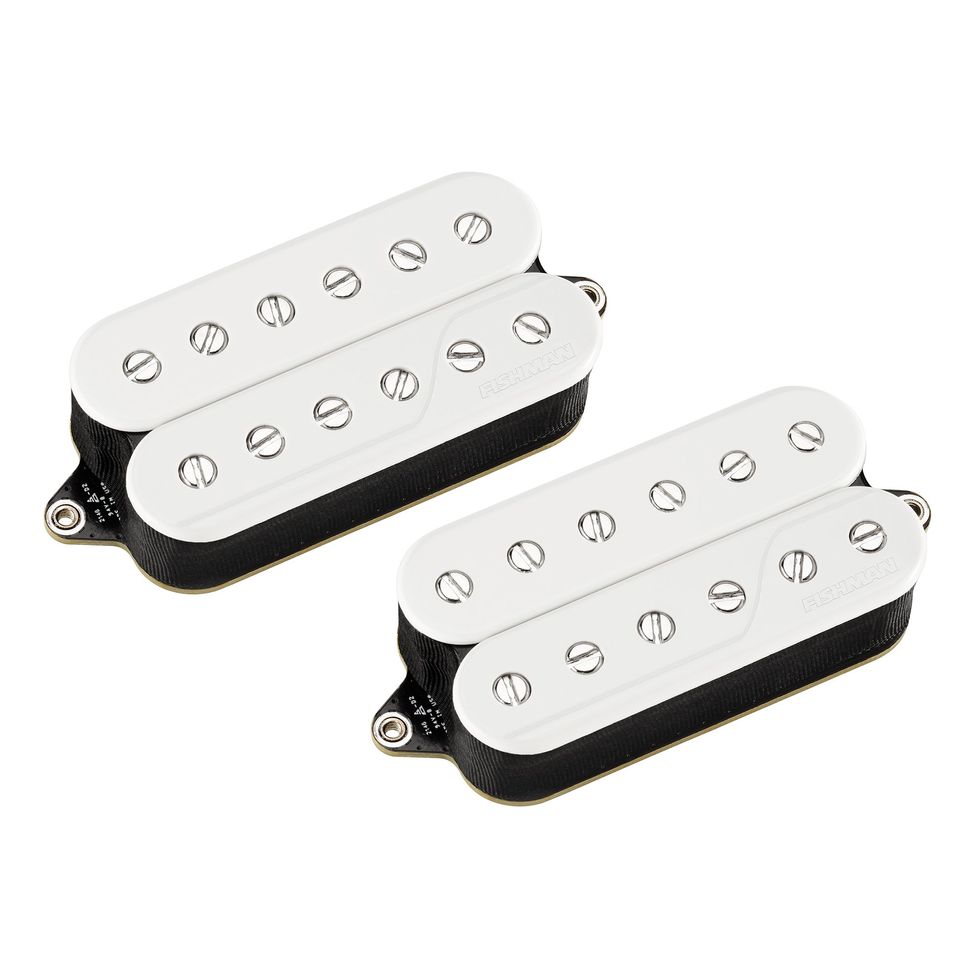 The Fluence Tim Henson Signature Series is a ground-up design developed in close collaboration with Tim, capturing all the voicings he needed in one set of pickups. This Signature Series set delivers a wide array of tones available from spanning the entire range of aggressive lead and rhythm tones to the cleanest of clean single coil combinations, even touching on sounds Tim was previously only able to produce with his acoustic guitars.

The Tim Henson Signature Series Neck pickup offers extremely diverse and unique voices in the same pickup. Thick neck humbucker tones from Voice 1, a substitute nylon string surrogate in Voice 2, and fluid and precise neck single coil tones in Voice 3, all packed into the same pickup.
The set's bridge pickup combines a solid hot passive bridge lead tone in Voice 1, Tim's idealized bridge humbucker tone in Voice 2, and a single coil combination tone that, when combined with one coil from the neck humbucker, produces Tim's signature single coil combination tone. The Fluence Tim Henson Signature Series is available is white and black "open core" (uncovered) sets.

Scott LePage Series
The Fluence Scott LePage Custom Series pickups are an Open Core Classic Humbucker with a slight aesthetics change highlighting a new look to the Fluence line. These pickups are available in white & black covers accented with gold slugs and screws.

Combining vintage PAF voicings, a hot-rodded bridge humbucker tone, and classic single coil tones, the Fluence Scott LePage Custom Series pickups offer unrivaled versatility with three complimentary voices in both the neck and bridge pickups.

Polyphia released their latest album "Remember That You Will Die" last October. The album includes contributions and collaborations with Brasstracks, Anomalie, Sophia Black, Killstation, $not, Lil West, Deftones vocalist Chino Moreno and guitar legend Steve Vai.
Tim Henson & Scott Lepage (Polyphia) | Deep Dive | Overview