WCR Iron Man Humbucking Pickups
I recently received for review two WCR Iron Man humbucking pickups and a magnet packaged separately. This was an interesting concept – the ability to switch magnets and compare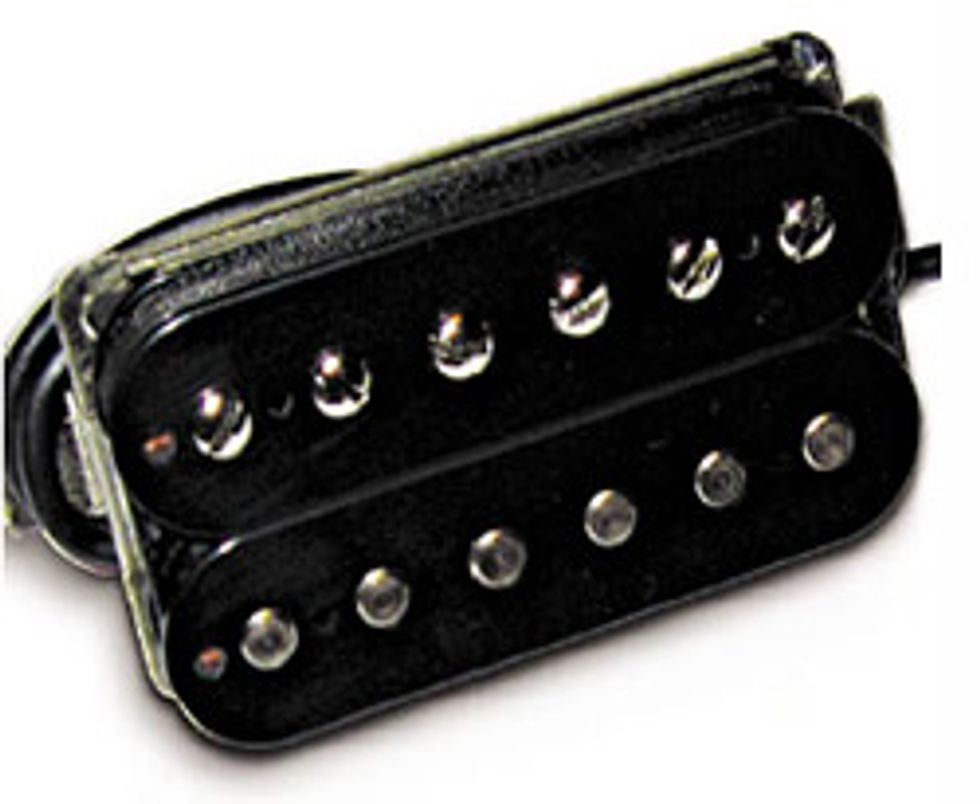 I recently received for review two WCR Iron Man humbucking pickups and a magnet packaged separately. This was an interesting concept – the ability to switch magnets and compare is a great option for the truly tone-obsessed.
The manufacturer states that the pickup's impedance is 22K, so I began by verifying this – I found it to be accurate, which was a good start.
The guitar I chose to pair with the Iron Man was a
Les Paul
Standard Custom Shop guitar. It has an ABR-1 bridge and features a long neck tenon. The electronics in this guitar had been upgraded to CTS 500k pots, which had each been checked and selected to be actually 500K. The pickups were all set to 1/16" from the strings when strings were fretted at the last fret.
First Up...
was the Alnico 8 magnet. I have to say that I was very surprised at the tone of this pickup. I was expecting something quite different because of the high impedance, but this pickup was extremely tight and full from top to bottom with loads of tight, low bass and very nice mids. The upper harmonics were even and the Alnico 8 Iron Man produced great overtones and extremely musical upper-harmonic feedback. There was an amazing pick attack to each note, no matter which register you found yourself in. The pickups were well potted and did not squeal, even when we cranked the gain way up. This pickup would cut through any mix with ease.
Second Up...
was the ceramic magnet – designated Ceramic 8. With this configuration, we were shocked to find even more, tighter bass. The Ceramic 8 revealed itself to be a good match for guitarists who operate in lower tunings; no muddy bottom here. The attack was stronger and more aggressive, and the sustain was even better than the Alnico 8 – although both are great for sustain. There was an extended upper range, which was to be expected from the ceramic magnet, but unlike some other ceramic pickups, it was not brittle. Zakk Wylde would probably love this pickup, as it is a great choice for metal guitarists and low tuned players.
Lastly...
we dropped in the Alnico 5 Iron Man. I found a softer, more compressed bottom end with rich, smooth highs, and a slightly lowered mid peak.
Although the pickup still had good sustain, it lost the amazing super sustain of the other two. The Alnico Iron Man was pretty bluesy for a 22K pickup; a direct comparison to a couple of other guitars with different pickups containing Alnico 5 magnets showed this one to be a bit smoother and a bit less aggressive, as far as pick harmonics go. It is still a strong contender, but remember the pickup is called the Iron Man, so I doubt if it was really intended for anything but straight ahead killer rock. That is what it does best.
Rating...
Tone...
 
Craftsmanship...
 
Features...
 
Value...
 
Overall...
 
---
WCR Pickups
Starting at $180.00
20672 Gaughen Ct.
Soulsbyville, CA 95372
209-588-0621
www.crcoils.com
Our expert has stated his case, now we want to hear yours. Log on to premierguitar. com, click on "Forum" and share your comments and ratings.