This month we find resources for compulsive traders, with four pick collecting and trading websites and a blog that recalls long-gone gear.
Picks of the Rich and Famous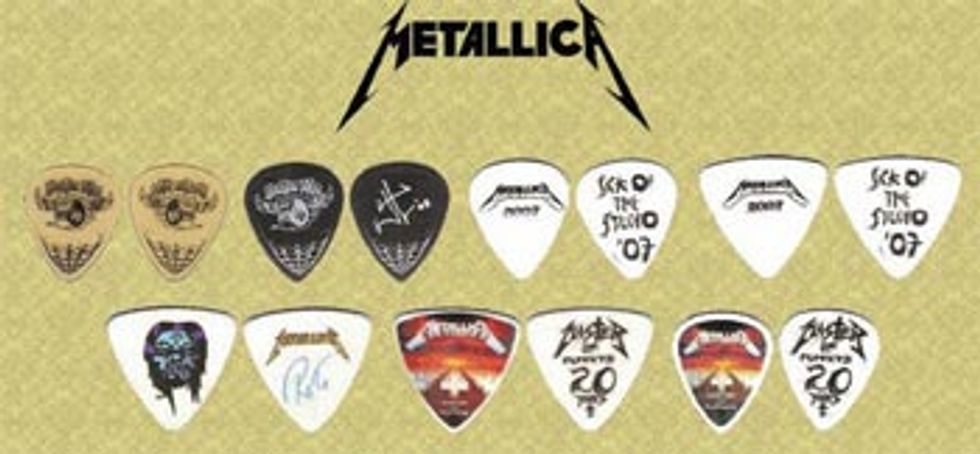 This month, Chris Burgess
takes a look at some recent advances in the plectrum
. The entire office got in on the act, testing a slew of new picks, ranging from quirky to revolutionary to downright practical. Once we had picks on the brain, it was hard to stop. What else could we do but start Googling?
A sort of pick-obsessed society became apparent through a quick search of the web. We soon learned that a legion of guitar pick collectors worldwide have been showcasing and trading picks online for a while now. The result? Massive pick collections! Some collectors have nearly 1000 picks displayed on their websites, and online trading has enabled them to grow their collections in ways never before possible.
Most of these collectors don't appear to be guitar players—or web designers, for that matter—but that doesn't mean that the websites are useless to players. Ever wonder what kind of picks your favorite guitarist is using? Chances are there's a picture of the pick, front and back, on one of these sites. And if you really want to take that extra step in snagging a specific guy's tone, you can log onto one of the trading sites and procure one of the picks that he personally used.
One of the biggest pick-trading networks exists on PickNET, where collectors from around the world can post messages about anything pickrelated and list trade offerings. It uses a Yahoo!Groups message board, and anyone can join.
If you're just looking to browse, there are plenty of sites for that as well. In fact, most sites we found serve as a simple bragging device for the collector. The flashy section titled "My Picks," is usually followed by a flashy disclaimer that reads, "Sorry, not eligible for trade!"
And when we say flashy, it isn't necessarily in a good way. Most of these sites look as though they were built in the early days of the internet, and aren't updated frequently. Others have compatibility issues with newer browsers like Firefox. But it's hard not to be impressed by someone who owns nearly 1000 picks, and takes the time to upload a picture of every single one. If you're looking to get into pick collecting or copy one of the basic elements of your idols' tone, these websites are worth a look.
Get your pick on at:
home.att.net/~StevieLeavitt/join.html
picks.fr.st/
guitar-picks.com/
guitarpicks.co.nr/
---
The Ones That Got Away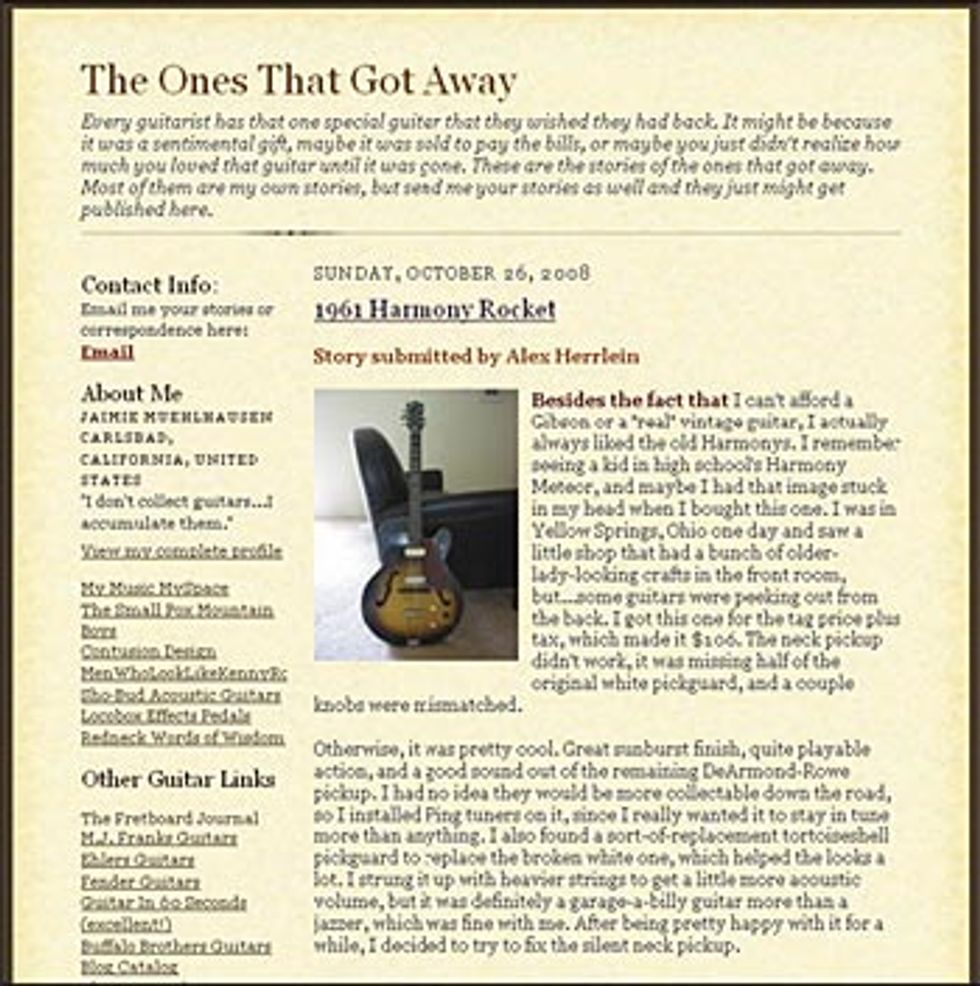 Feel like saying
ohhhhhhhhhh
over and over again? Head over to The Ones That Got Away blog and eat your heart out on post after post of sob stories. Forget about that cute girl at the bus stop in college, we're talking long lost Silverfaces and Thinline Teles.
The blog is the creation of Jaimie Muehlhausen, who appears to have traded in more guitars in his lifetime than our entire staff combined. Not every story is from Jaimie, however. Readers are encouraged to commiserate with their own stories of love and loss.
The stories range from gut-wrenchingly painful to hilarious. More than a few center around trading in a beloved instrument to pay the bills—and are accompanied by warnings against doing this, pleas for the return of their instrument, or both. Other stories actually feature instruments that were once happily unloaded, with detailed descriptions of the guitars' shortcomings, along with cringe-inducing current values.
What really makes the blog a good read—and might keep you reading archived posts for a while—is Jaimie's style of writing. He winds in stories from his personal life, that at times perfectly capture a moment of time (being psyched about a friend's Delorean, for example), along with astute and funny gear reflections ("You wear a Rick on your sleeve if you know what I'm sayin'," he says about Rickenbackers).
The blog is surprisingly active, with 86 different stories so far this year, which averages out to about nine per month. There isn't something new every day, but there are generally a few posts each week. If you've ever pawned an old Strat to keep the water on, or tried to trade up only to be let down, this blog might ease your pain.
Throw a pity party at
theonesthatgotaway.blogspot.com
Looking for more great gear for the guitar player in your life (yourself included!)? Check out this year's Holiday Gear Finds!
This full-amp-stack-in-a-box pedal brings a new flavor to the Guitar Legend Tone Series of pedals, Missing Link Audio's flagship product line.
Adding to the company's line of premium-quality effects pedals, Missing Link Audio has unleashed the new AC/Overdrive pedal. This full-amp-stack-in-a-box pedal – the only Angus & Malcom all-in-one stompbox on the market – brings a new flavor to the Guitar Legend Tone Series of pedals, Missing Link Audio's flagship product line.
The AC/OD layout has three knobs to control Volume, Gain and Tone. That user-friendly format is perfect for quickly getting your ideal tone, and it also offers a ton of versatility. MLA's new AC/OD absolutely nails the Angus tone from the days of "High Voltage" to "Back in Black". You can also easily dial inMalcom with the turn of a knob. The pedal covers a broad range of sonic terrain, from boost to hot overdrive to complete tube-like saturation. The pedal is designed to leave on all the time and is very touch responsive. You can get everything from fat rhythm tones to a perfect lead tone just by using your guitar's volume knob and your right-hand attack.
Features 
Three knobs to control Volume, Gain and Tone
Die-cast aluminum cases for gig-worthy durability
Limited lifetime warranty
True bypass on/off switch
9-volt DC input
Made in the USA
MLA Pedals AC/OD - Music & Demo by A. Barrero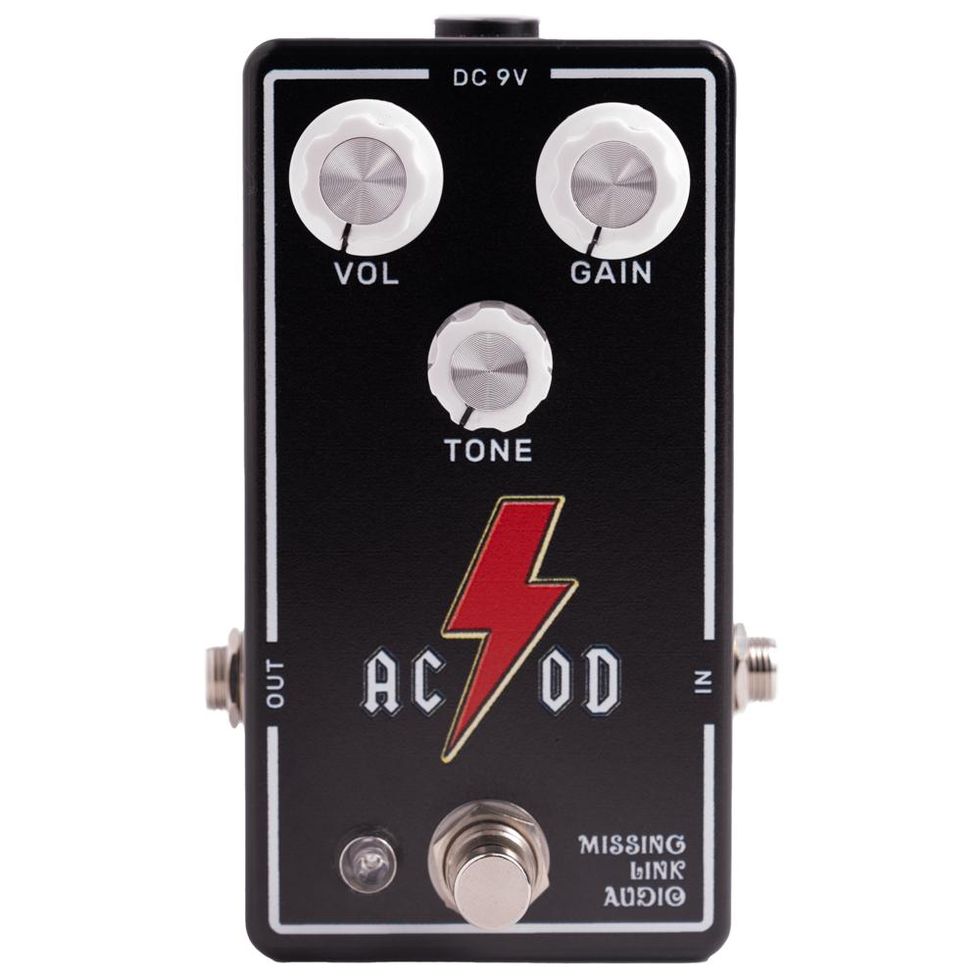 www.mlapedals.com.
Sporting custom artwork etched onto the covers, the Railhammer Billy Corgan Z-One Humcutters are designed to offer a fat midrange and a smooth top end.
Billy Corgan was looking for something for heavier Smashing Pumpkins songs, so Joe Naylor designed the Railhammer Billy Corgan Z-One pickup. Sporting custom artwork etched onto the covers, the Railhammer Billy Corgan Z-One Humcutters have a fat midrange and a smooth top end. This pickup combines the drive and sustain of a humbucker with the percussive attack and string clarity of a P90. Get beefy P90 tone plus amp-pummeling output with the Railhammer Billy Corgan Z-One.
Patented Railhammer Pickups take passive guitar pickups to a new level with rails under the wound strings lead to tighter lows, and poles under the plain strings offer fatter heights. With increased clarity, the passive pickup's tone is never sterile.
Railhammer Billy Corgan Signature Z-One Pickup Demo
Designed for utmost comfort and performance, the Vertigo Ultra Bass is Mono's answer to those who seek the ultimate gigging experience.
Complete with a range of game-changing design features, such as the patent-pending attachable FREERIDE Wheel System, premium water-resistant and reflective materials, shockproof shell structure and improved ergonomic features, the Vertigo Ultra Bass takes gear protection to the next level.
The Vertigo Ultra Bass features:
Patent-pending FREERIDE Wheel System that allows for wheels to be attached on the case in no time, giving you the option to travel with it seamlessly
Upgraded materials, including a water-resistant 1680D Ballistic Nylon outer shell, plush inner lining and new reflective trim for maximum backstage and night visibility
Enhanced protection with a shockproof shell structure and heavy-duty water-resistant YKK zippers for protection from the elements
Improved ergonomics and functionality including added back support and load-lifting detachable shoulder straps with side release buckles
Flexible storage options with added space for touring essentials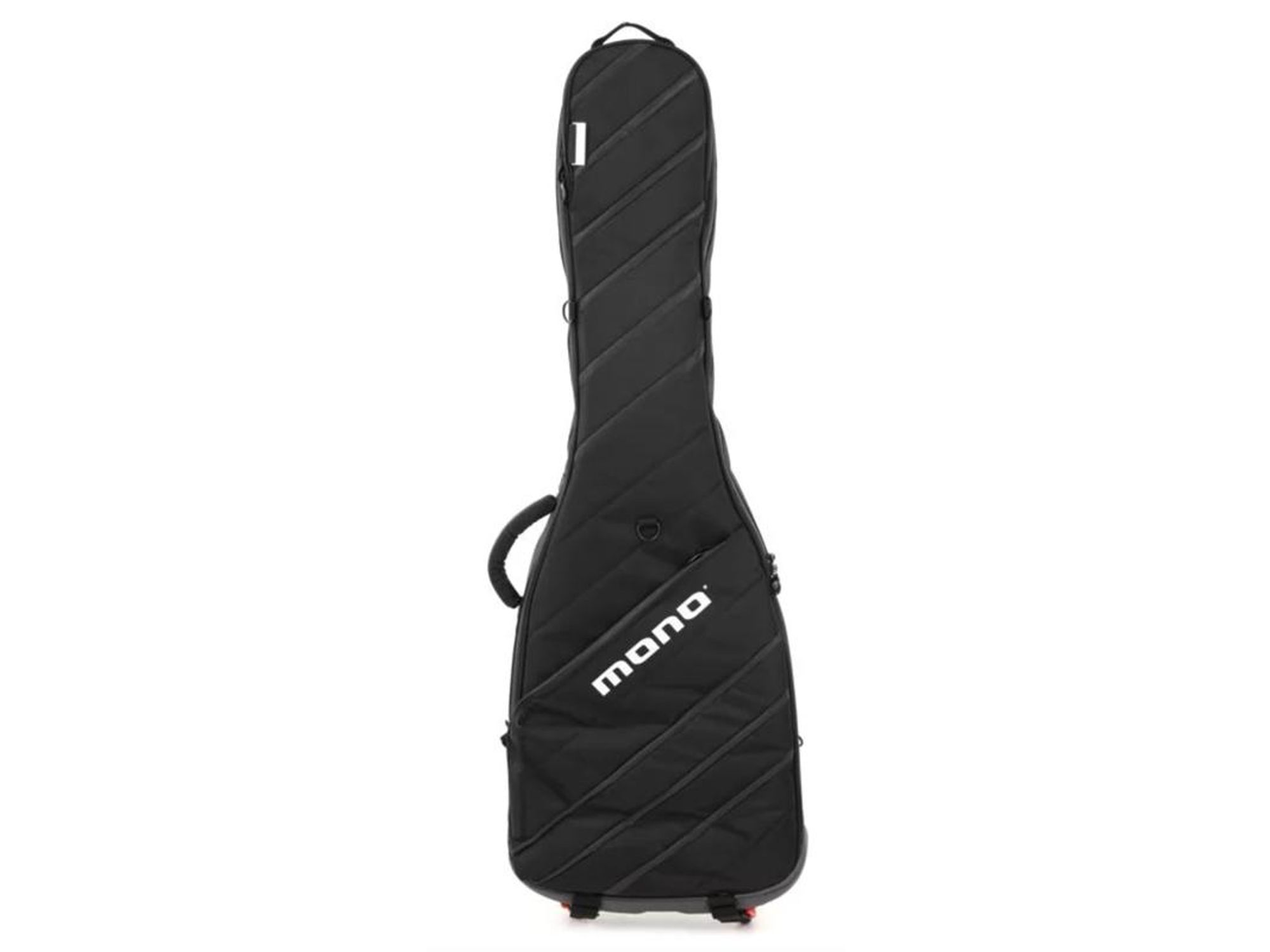 For more information, please visit monocreators.com.
Mono