Stompboxtober 2023 Day #11 - MONO
Power up your pedalboard with today's Stomboxtober giveaway from Mono! Enter below for your chance to win a Power Supply!
---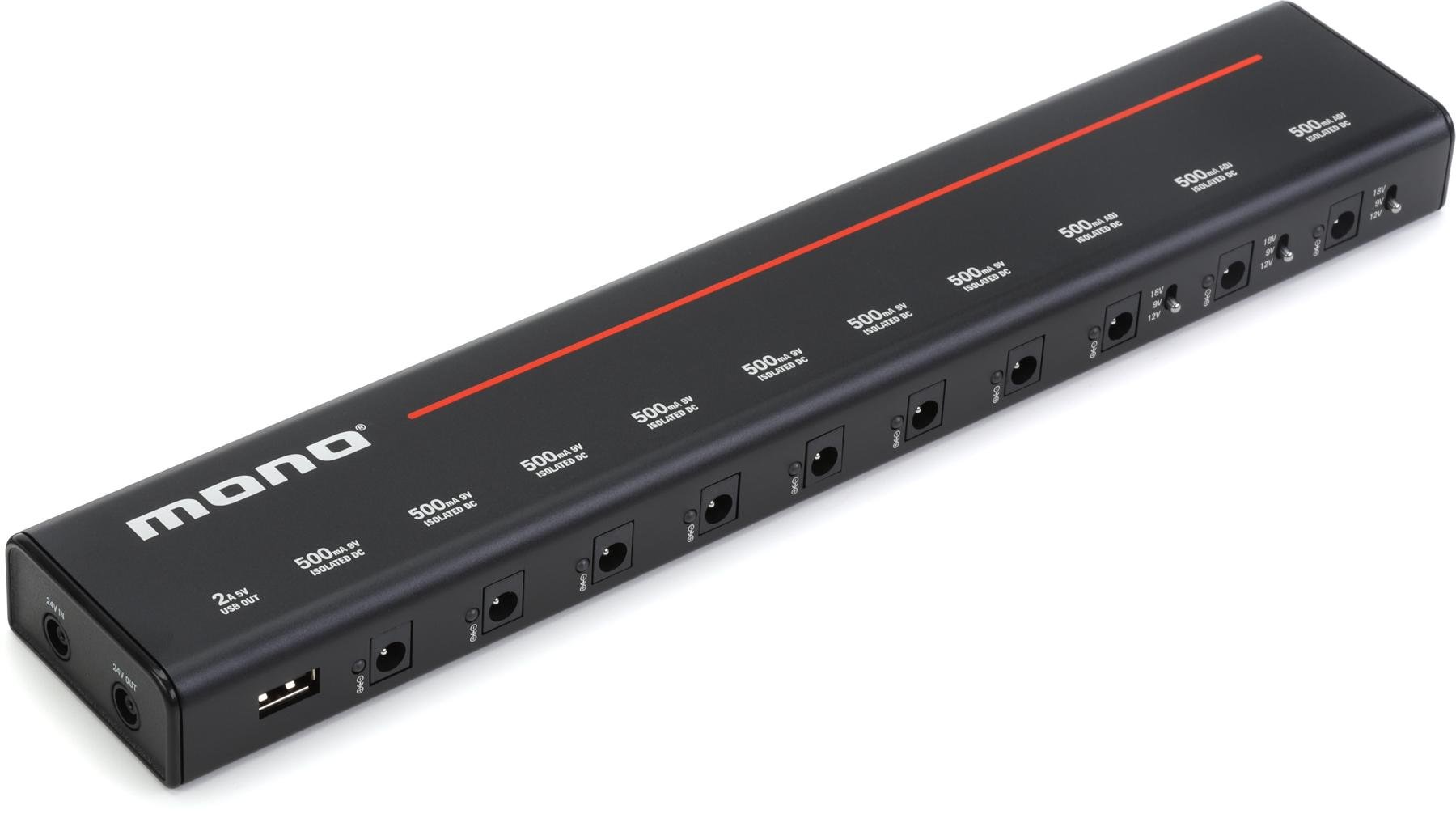 The MONO Power Supply, Large is an ultra-slim, expandable pedalboard power supply. It features 10 high current, low-noise isolated outputs, including 3 with variable voltage (9/12/18V). Each Power Supply is built with a lightweight and durable aluminum casing and at just 1" depth, will fit underneath the shallowest of pedalboards. When you're ready to step up to a bigger board, you can simply link the MONO Power Supply, Large, to a Small or Medium and power even more pedals.
MONO