120th Anniversary - Höfner
A lot of players know Höfner for their distinctive basses, but what's one thing our readers should know about your instruments?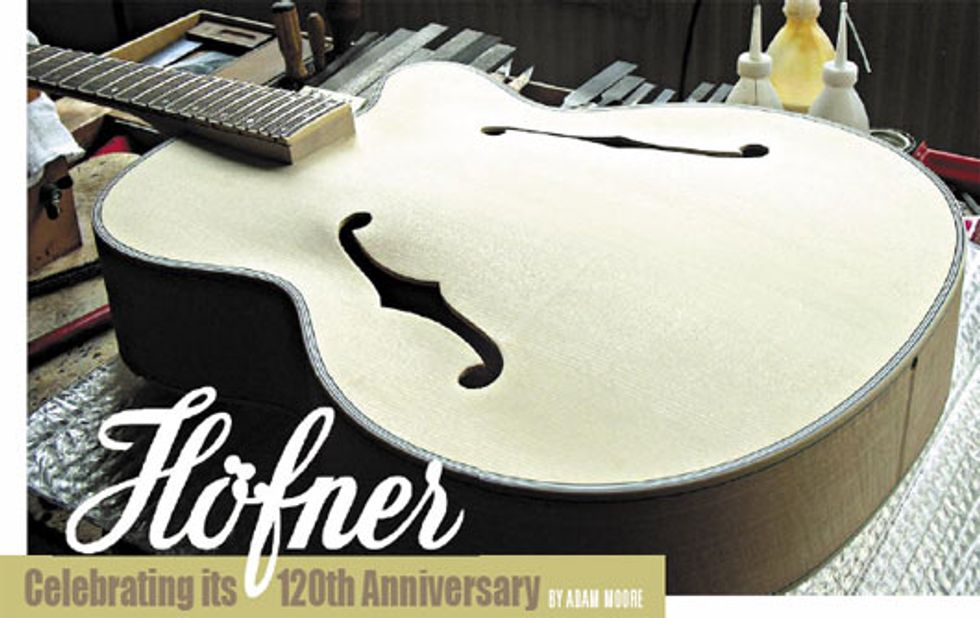 Baiersdorf-Hagenau, Germany – Höfner undoubtedly has one of the most robust histories of all the existing musical manufacturers, and unique place within our musical culture. Imagine a world without Höfner, and you'd be at a loss. What would the Beatles have sounded like? What would session stalwart Bill Liesegang jam on? These extraordinary instruments, crafted with an Old World attitude, have had an impact on the way we hear music, whether we notice it or not.

This year, Höfner is celebrating its 120th anniversary – a milestone no matter which line of work you are in – and Rob Olsen, General Manager of Höfner North America gave Premier Guitar an exclusive look at the Höfner way of doing business. We spoke with about Höfner's history, philosophy, and a few of the modern models you'll want to wrap your hands around.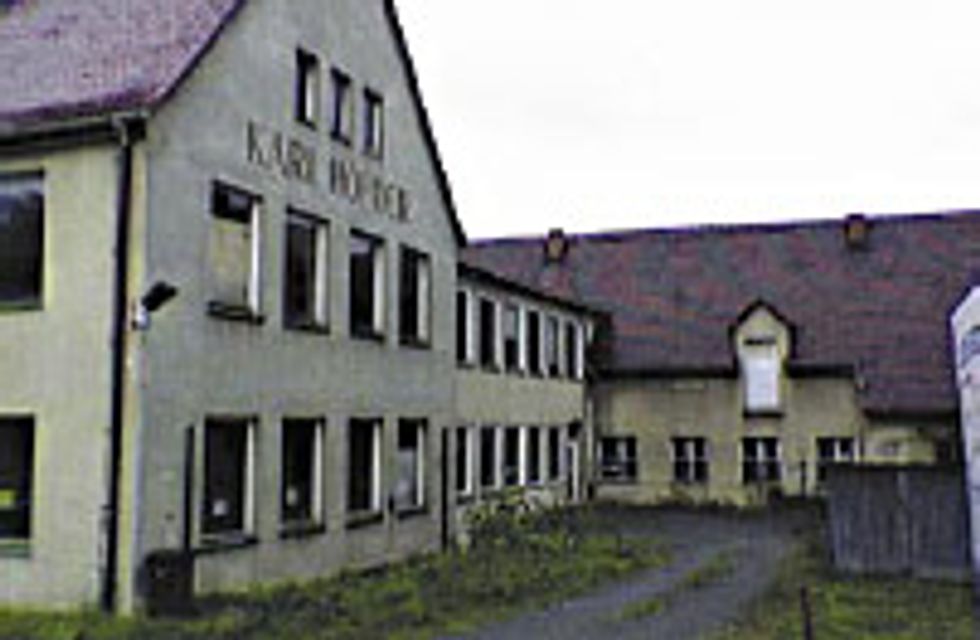 A lot of players know Höfner for their distinctive basses, but what's one thing our readers should know about your instruments?
Höfner also produces guitars and has a long history of guitar making. Many models are unique, rare and becoming highly collectable. From the 1950s through the 1970s, Höfner had a significant market share in the UK and Commonwealth – so Höfner instruments were played and owned by many of the players on the scene during this musical era. Players such as Ritchie Blackmore, David Gilmour, George Harrison, John Lennon, Hark Marvin and Eric Clapton are just a few of the players who owned – or still own – Höfner guitars.
Höfner is still a family-owned business and most of its production headquarters are still in Germany. It is rare today to find a company – in any business – that has had employees for 40 plus years; Höfner still has several employees with a history of 40 plus years and counting. Some of these "Masters" hold a significant part in creating and designing key Höfner instruments.
Another big part of the company's production and history is violin-making. The company actually started as a small violin workshop in 1887. In the early 1900s, Karl Höfner was commissioned to repair the King of Saxony's own personal violin. The job was successful and Höfner had the King's honor – as a result, Höfner quickly gained a reputation for quality instruments. Today, Höfner is the largest stringed-instrument company in Germany – we manufacture violins, violas, cello, double basses and bows. We have many talented "Masters" who have special skills and techniques with finishing and woodworking. We use some of our violin-making secrets and techniques in our guitar and bass production.
As you touched on, you were very involved with certain points in musical history; the post-war jazz scene and the "British Invasion." That's got to be a great feeling, and I'm interested to know how you see that affecting your company, either positively or negatively.
It was a great thing! Höfner instruments were all over and many of these artists were playing Höfner. Everyday we still have questions and calls coming in, asking about some of these models and having conversations about the players and sounds they made.
Paul McCartney and the 500/1 (Beatle Bass) became so iconic that many of the other Höfner instruments were overlooked or even forgotten about. In the last ten years or so, many of these other models have gone through a process of being rediscovered. Höfner sold over one-million guitars between 1948 and 1994, so there are many models and a ton of history.
---

"The word "Master" can be much overused today, but in Germany it is very complex and difficult to actually become a true Master. The schooling and tests required to pass are extremely tough and the process takes years of study, practice, hard work and skill."
---
Looking back through your vintage instruments, Höfner obviously built a reputation with your archtops. When did that begin, and where did it take you?
Yes, both hollow and semi-hollow instruments played a key role in building Höfner's guitar reputation – as a matter of fact, these guitars are still in demand and a very important part of Höfner's business today. We started producing archtop guitars in the late 40s; by the early 50s, the guitars really took off and production was ramped up. Models such as the President, Senator, Committee and the Golden Höfner guitars were some of our most popular and now collectable models.
We have the pleasure and honor of many great jazz guitar legends – past and present – making Höfner jazz guitars their personal guitars of choice. We still produce several models of jazz guitars. Some models still are based from earlier models but with some updated and new features for the modern player's needs.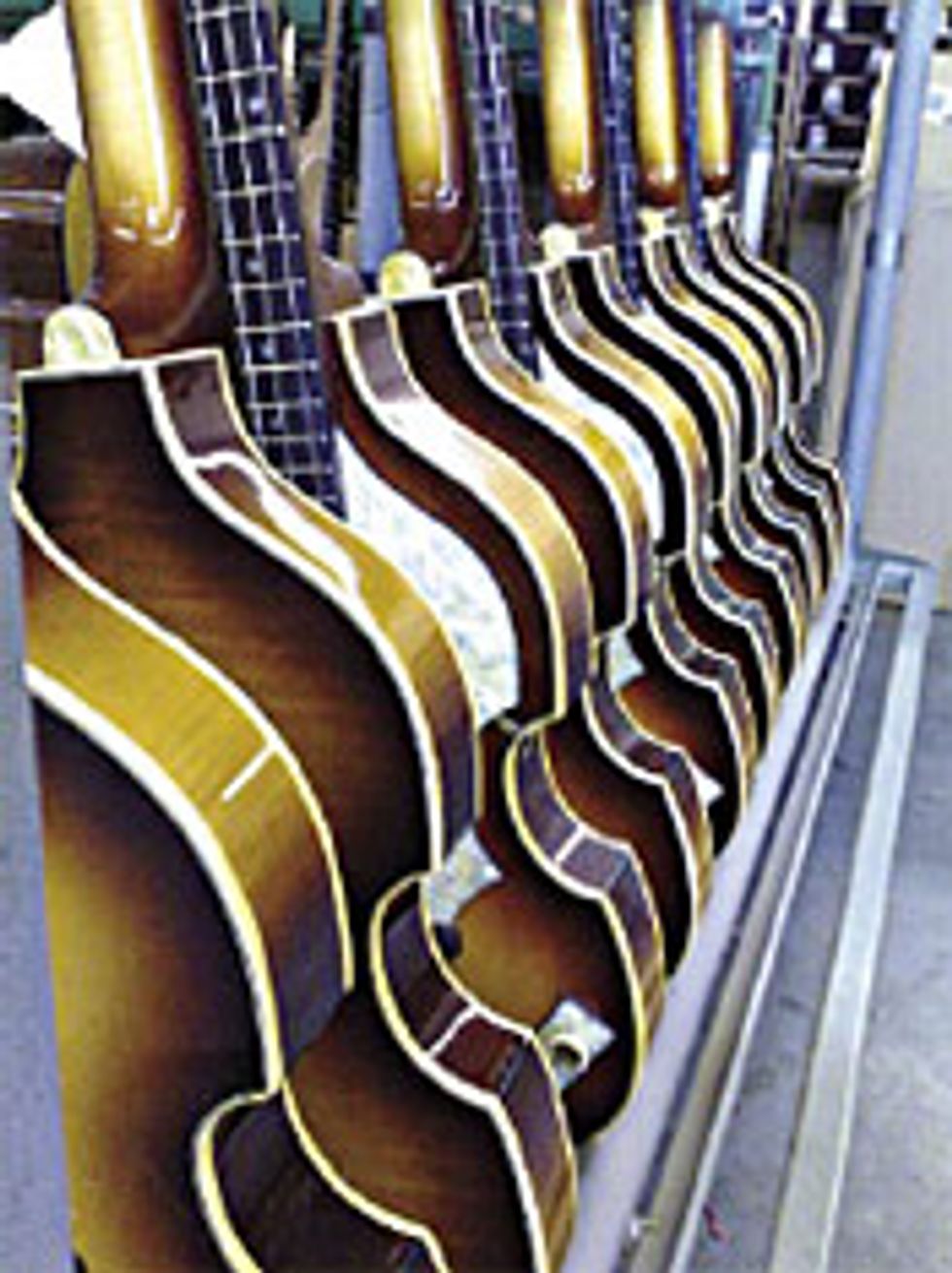 When it comes to the production of your guitars, what touches make a Höfner instrument special?
I think it is all of the handwork and special care that goes into each and every instrument. Our German production is still handmade by trained and true Masters. The necks and tops are carved by hand and our bows are bent over a flame. The word "Master" can be much overused today, but in Germany it is very complex and difficult to actually become a true Master. The schooling and tests required to pass are extremely tough and the process takes years of study, practice, hard work and skill.
Höfner has one of the largest wood collections around. We have Masters whose job is to go out and buy wood direct from the actual forest themselves. This way we can reject wood and check grain patterns and look for other key factors. We buy spruce and maple mainly from the Black Forest and often travel to other countries like South America for the orchestral bow wood.
In the end, it means that each instrument is consistent and has an individual character.
Tell us about the John Lennon guitar, and the work that went into it.
The Höfner Club 40 was John Lennon's first electric guitar ever! This guitar was designed and based from his 1959 Club 40, in celebration of our 120th Anniversary. Only 120 of these John Lennon Club 40 guitars are being produced, and we are proud to donate a portion from each sale to the John Lennon songwriting charity.
The guitar itself is all hollow construction (like a small archtop without f-holes). It is short scale with one single custom-built neck pickup. It is very light in weight and a real blast to play.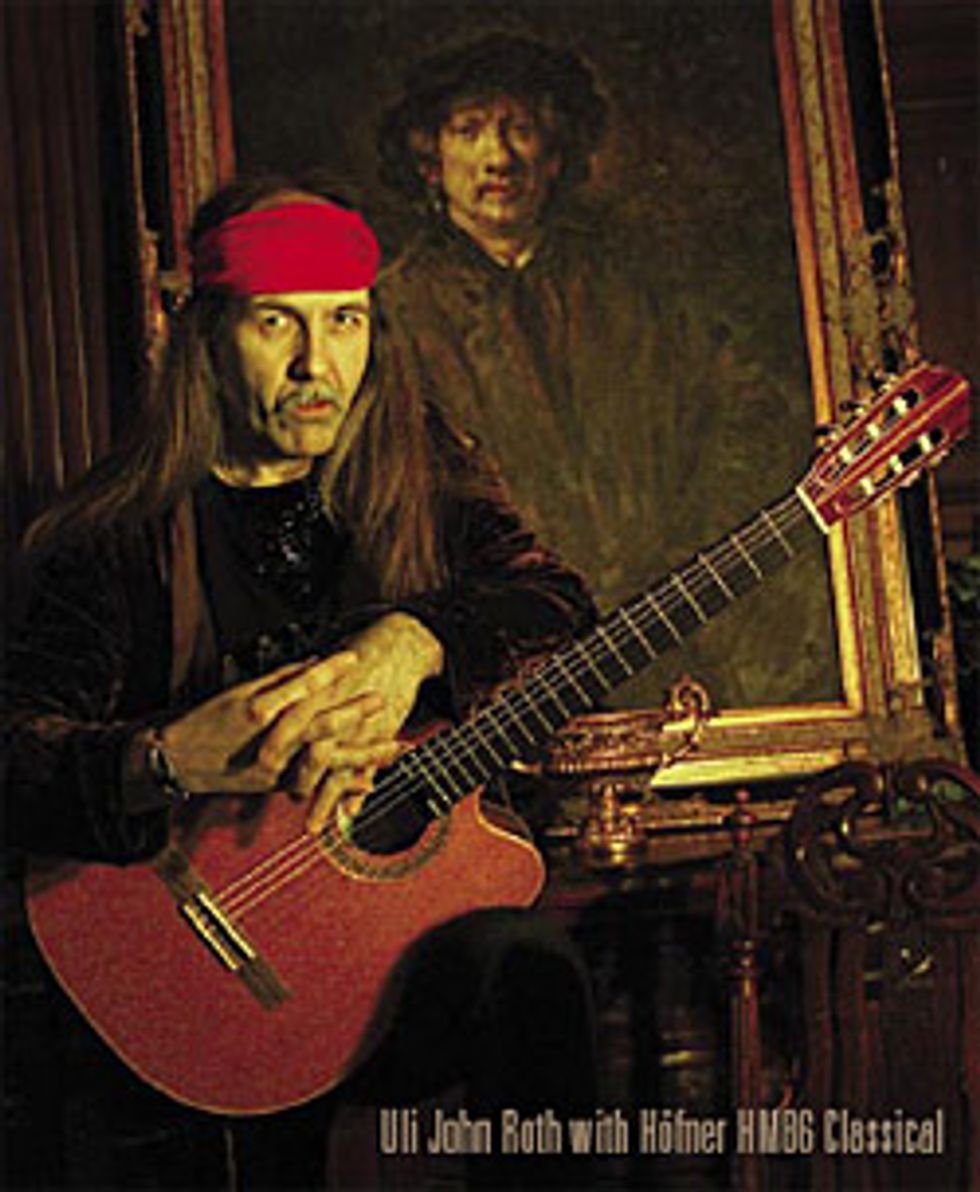 120 years is a milestone for any business, let alone in the music industry. Have there been any real challenges Höfner has had to face throughout its lifetime?
Of course over a 120 year period, there will be changes and hurdles in any business. Musical styles change and rotate around a bit – therefore the preferred and desired instruments change as well. Höfner's guitar production developed quickly into a fairly wide variety of instruments and had enough history and uniqueness to keep up the demand.
On the bass guitar side, having the Beatle Bass and the history associated with the instrument retained a lot of interest ever since the Beatles hit. The "British Sound" is really in again, and jazz music is also gaining in popularity. Generally speaking, during the 70s and 80s, solidbody guitars increased in popularity and hollowbody instruments were less fashionable – but Höfner always kept up production. In contrast, the orchestral (violin) side of the business does not change around and go through the trends like the guitar and bass side of the business.
Did Höfner ever go out on a limb and try something that just didn't work?
We have heard a few comments in the industry that something we make won't sell in their opinion because, "it does not look like this" or "sound like that," etc. The Jazzica Custom model is radical and a totally different guitar from a traditional archtop guitar, but players purchase this guitar over our competitors because of its unique features.
We do a lot of research and development and get many players' opinions before we go to market. Sometimes a product is even created or reissued because of an overwhelming amount of phone calls and emails asking for a prior model. The Club bass and the Club guitars were brought back because of this reason. If we hear comments about how a certain feature or design on our instrument benefits a player, then we look at it and see where we can improve or develop it further.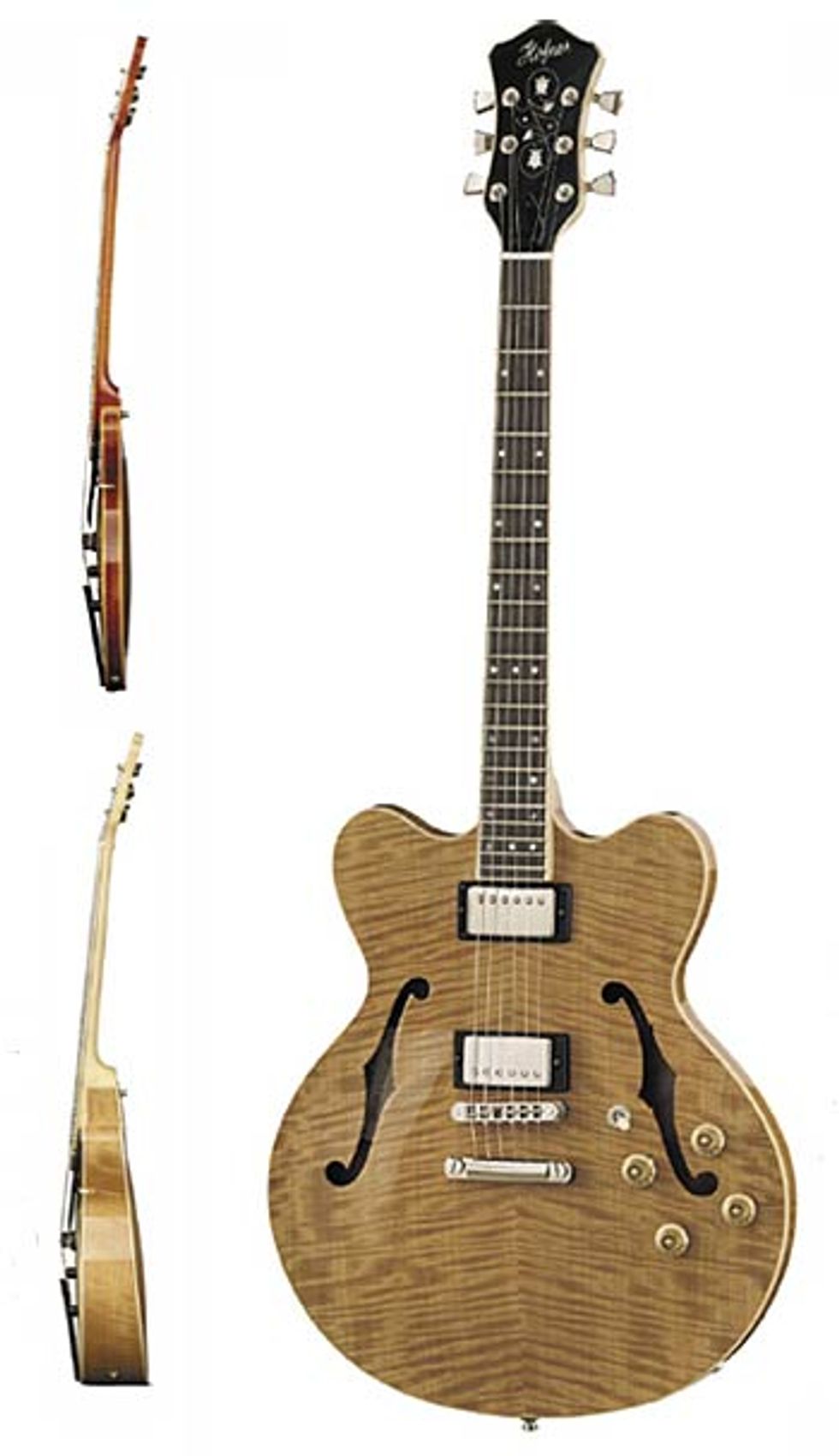 You do have some incredibly unique instruments. Could you tell us about a few of them?
The jazz guitar/archtop models we currently have in production are the Verythin JS, President, Jazzica and Chancellor models.
In terms of unique features, take a look at the Jazzica Custom model. The side of the body is conical or tapered – it sort of looks like a wedge when you look at it from the side. The advantage here is it keeps the optimal acoustic sound but also makes the guitar very comfortable to play, as the right arm in playing position is over the narrow part of the body. The mass and sound is still there behind your arm, and you don't have to raise your arm up high over the normal big boxes.
The Jazzica Custom also comes with ebony-covered foam soundhole stuffers so it can played at very high volumes. These plugs dampen the acoustic volume and bass response so it can be turned up. Bobby Broom, for example, leaves one plug in and the other out on stage, so that you can still hear the acoustic sound; one plug controls enough of the feedback for his sound and volume level.
The Verythin JS model is very popular today with many jazz artists. It is indeed very thin – only a little over one-inch deep at the sides.
It has a solid spruce sustain block inside that is fitted and hand-carved. When plugged in, the end result is a real jazz sound with a lot of sustain and overtones, without the feedback issues.
In 120 years, how has the philosophy at Höfner evolved – or has it changed?
No, not really. This is a family business and customer service is very important to us. Even though Höfner is the largest stringed-instrument maker in Germany, we still have a small business approach. We try our best to offer the best value and highest quality instruments that are special and unique without copying the standard trends. We don't want to develop something just because it looks different but lacks sonic function or benefits to the player. There is a purpose and a place for each model.
What does the future hold for Höfner?
Hopefully another 120 years! I think Höfner has many opportunities with a rich history and strong brand name. It will be fun to keep spreading the word with all of our current and exciting up-andcoming instruments, and we look forward to recreating some of our other historic reissue models.
---
Höfner
hofner.com