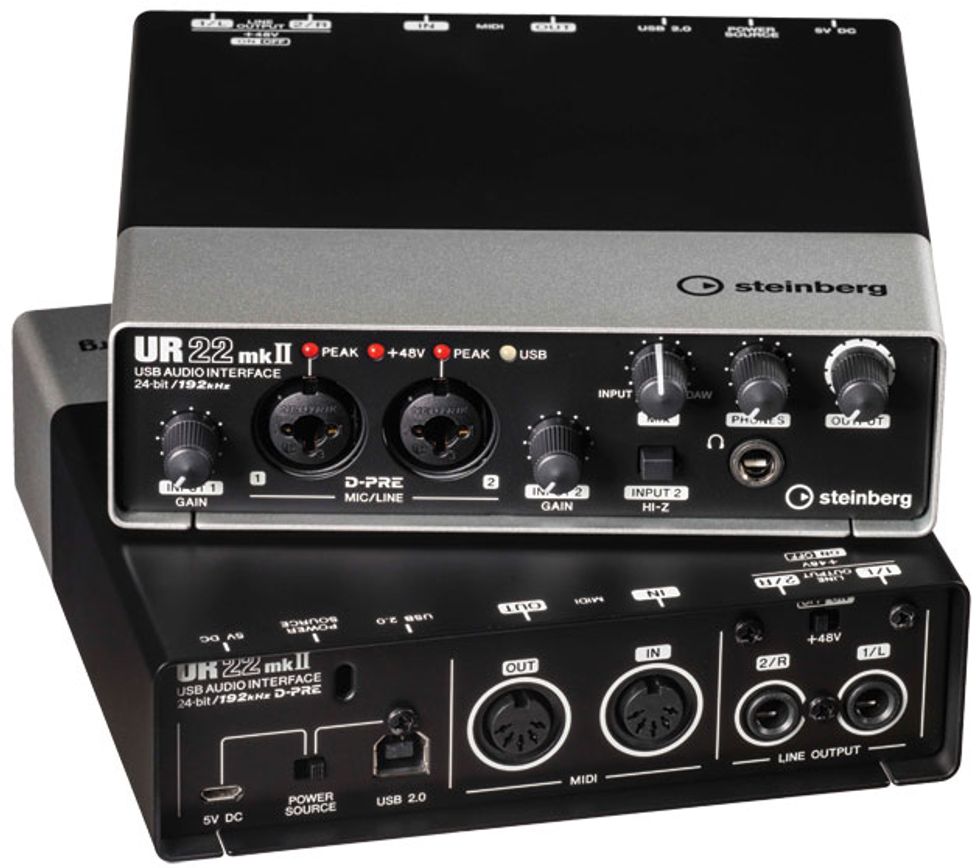 Steinberg UR22mkII
Interface
If you're new to digital recording or want a portable audio/MIDI interface for both computer and iOS devices, Steinberg's new UR22mkII might be a good fit. Picking up where the original UR22 left off, this compact device offers two analog inputs with phantom power via Neutrik combo 1/4"-XLR connections, along with 1/4" monitor outputs and a headphone jack with its own volume control. One of the UR22's two class-A D-PRE microphone preamps can be switched to high-impedance mode for use with guitar and bass. Like the original UR22, the mkII offers audio resolutions of up to 24-bit/192 kHz, fast USB 2.0 connectivity, and an onboard mix control that lets you dial in zero-latency monitoring. The mkII version adds a class-compliant mode for mobile use (you'll need an optional adapter) and comes with free "lite" versions of Steinberg's flagship Cubase DAW: Cubase AI (for Mac or PC), and Cubasis LE for iPad. With a rugged metal casing and a loopback function (which lets you combine your live performance with computer audio and stream your music to the internet in real time), the unit seems especially well suited to live recording and computer-aided gigging.
$149 street
steinberg.net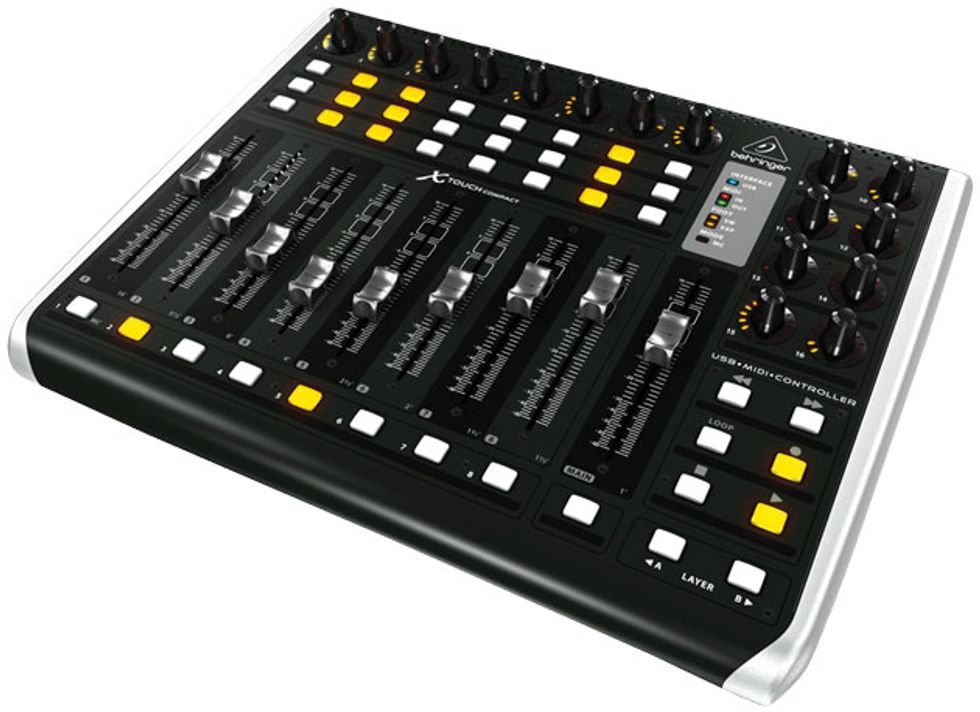 Behringer X-Touch Compact
Control Surface
When you're a guitarist, mouse jockeying and track padding are more than inconvenient—they can be damaging. We know more than a handful of player-producers who blame their carpal tunnel on the constant slide-and-click movements required to run a DAW. A control surface, therefore, is a worthy investment. There are many from which to choose, but the price, size, and features of the X-Touch Compact make it especially appealing. With Mackie Control emulation, it's designed to work with just about every DAW and/or software instrument on the market, and its "dual layer" mode lets you quickly toggle between DAW and instrument parameters. It has nine automated, touch-sensitive 100 mm (think "full-sized") faders, 16 rotary controls with LEDs to indicate each knob's position, and 39 illuminated buttons (the latter group includes a full tape-style transport section). A pair of 1/4" inputs lets you add a footswitch and/or expression pedal—helpful when you need to punch in and out while playing your axe. The X-Touch comes pre-configured for a number of popular programs, but there's also free downloadable editor software if you want to customize the controls. Once connected to the computer via USB, it can even serve as a MIDI interface, and multiple units can be ganged together for extended control. A three-year warranty doesn't hurt, either.
$399 street
music-group.com/brand/behringer/home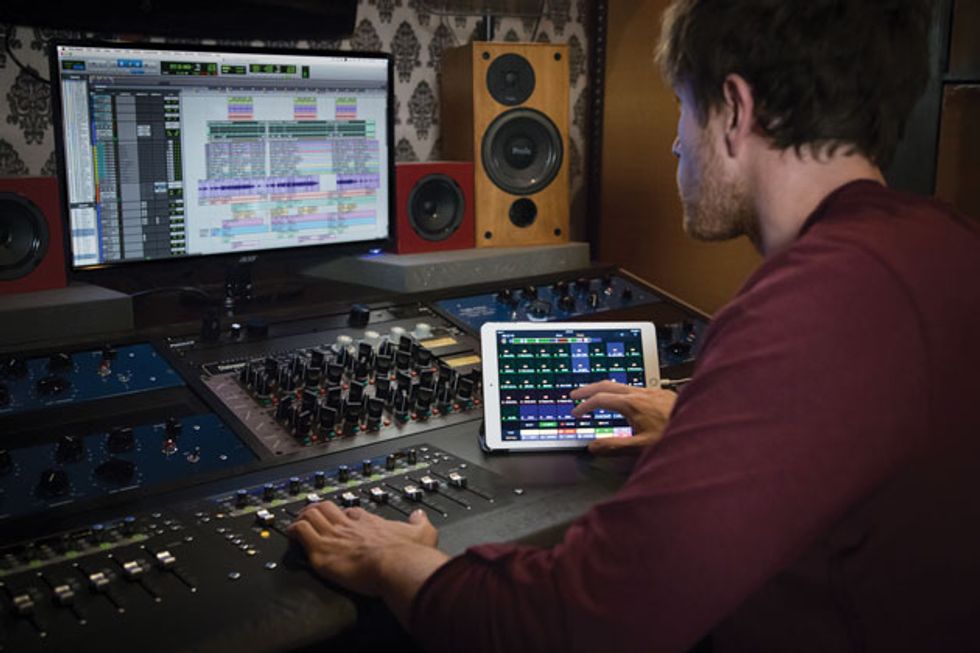 Avid Pro Tools 12
DAW Software
When Pro Tools 12 was unveiled at the 2015 NAMM Show, it made news—and not just because it added important features to an already powerful program. The bigger story—which has implications beyond the DAW itself—was that Pro Tools would now be available via subscriptions, as well as through the outright purchase of a $599 "perpetual license." Subscribers have two options: month-to-month ($29.99) and annual (12 monthly payments of $24.92). Every subscriber gets access to the latest version of the software, and each time there's an update, it becomes accessible. If you do decide to buy, you still subscribe to future updates for $99 per year. This "subscription" upgrade path is intriguing because it removes the developer's incentive to hold new features until a future major upgrade, instead making them available as soon as they're ready.
By the time we went to press, Pro Tools was already up to version 12.3, and since the initial release, the software has added more tracks, new plug-ins, and some significant operational enhancements, including a new "commit" feature that can be used to free plug-in resources. There's also a free remote iOS app that lets you control the software via touch screen—great if you're manning the guitar and don't want to be near your computer.
Under the old system, any or all of the above might have been saved for a "version 13" release sometime down the road, and owners of the old version would have to decide when and if to pony up for its replacement. As for the software itself, it's as robust and guitar-friendly as ever. If you've never used Pro Tools or haven't gotten your hands on a recent version, you can get a feel for it with the free-yet-effective Pro Tools | First version. But as for our early point about the wider implications of Pro Tools new pay-to-play options, Avid wasn't the only music developer to launch a subscription plan in 2015: EastWest did so with Composer Cloud ($29.99/month) and Noteflight scoring software also offers subscription plans starting at $49 a year.
$24.92-29.99/month, $599 (plus $99 per year for updates)
avid.com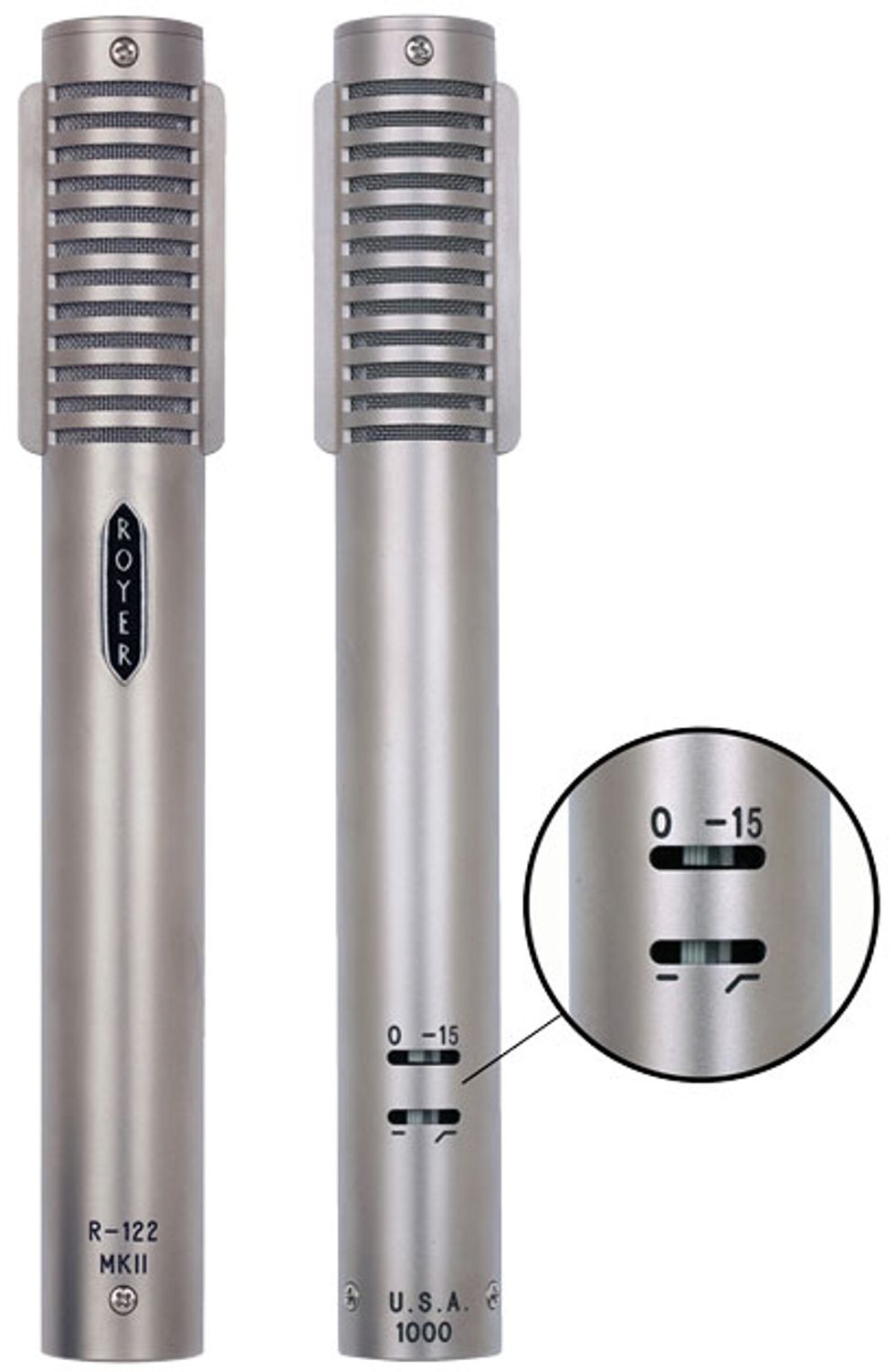 Royer Labs R-122 MKII
Microphone
No wish list would be complete without at least one high-ticket item. At an MSRP of nearly two grand, Royer's new "MKII" version of the venerable R-122 ribbon microphone definitely qualifies. Once an endangered species, ribbon mics are now among the most popular choices for guitar duty, handling both cabinets and acoustic guitars with equal grace. And if one company is responsible for the ribbon revival, it's Royer, which introduced the original R-122 back in 2002. It was the first phantom-powered, active ribbon mic to hit the market, and its real-world versatility has been winning converts ever since. The R-122 MKll increases that versatility with a switchable -15 dB pad and a switchable bass-cut filter. Put in guitar terms, they're both "true bypass"—when they're off, the MKII functions like an original R-122. Sweet.
$1,850 street
royerlabs.com