Why did you decide to record Masters of War, a full CD of Dylan covers?
They don't seem like covers to me because I play them like myself. People forget that I recorded "This Wheel's on Fire" for my first solo album. We were in Belgium on tour, and I began thinking of doing a Dylan album, so we started kicking around songs that I could arrange for my voice and guitar. I wanted to do "Like A Rolling Stone," but everybody's done that song, so [drummer] Corky Laing suggested we do it just with drums and I sing it, but I didn't want to do the vocal, so I told Corky to do it. He used to sing lead in a band he was with in high school. We put some effects on his vocal and he did it just with the drums. I think it came out great. It's like a drum solo with a spoken vocal.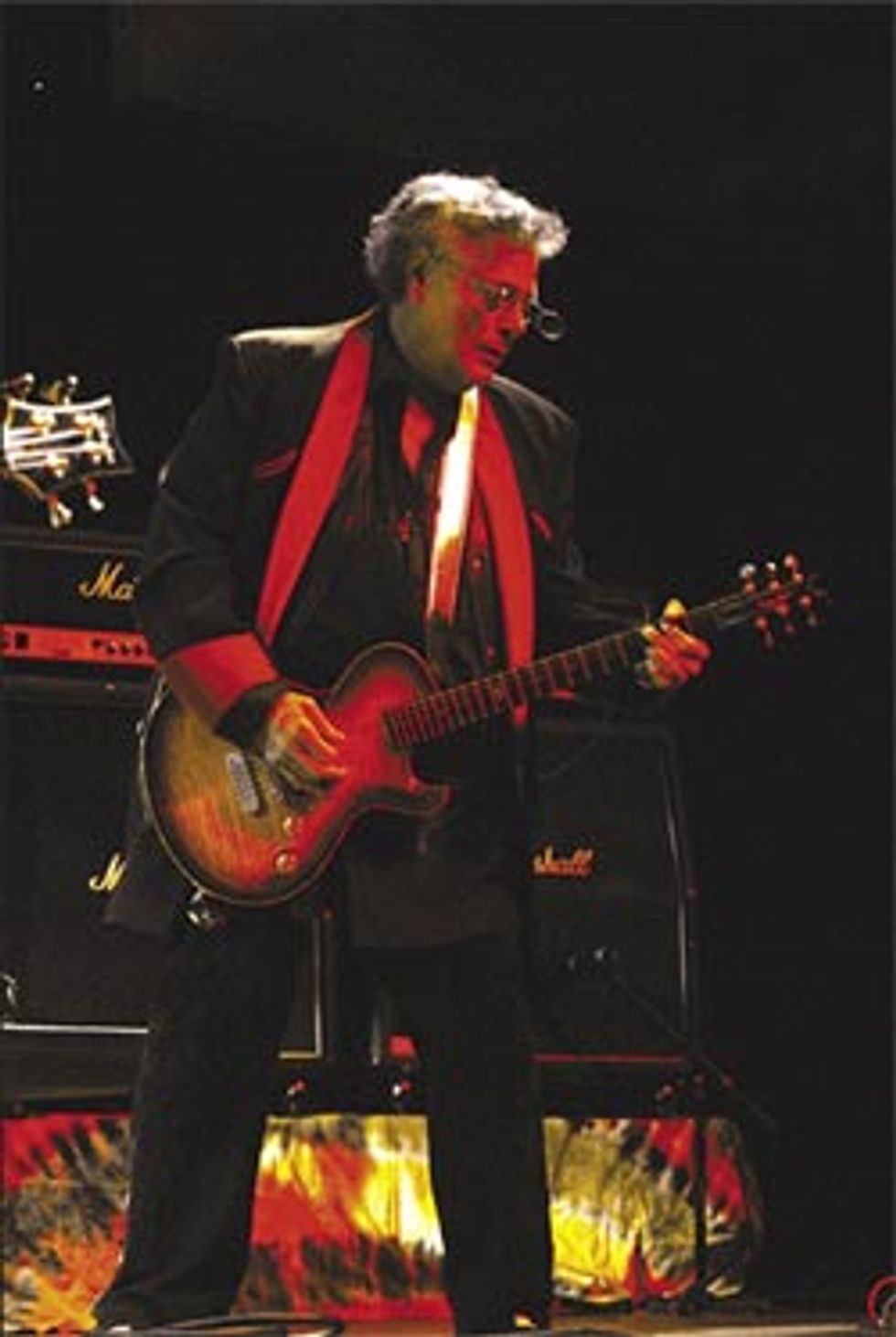 There's a definite hip-hop thing going on in "Highway 61."
Yeah, Jay-Z and Kanye West sampled part of "Long Red" and used it on their records, and now I'm getting gold and platinum records and royalty checks. I wanted to do something with a hip-hop flavor to it, a different take on "Highway 61."
Masters of War makes a powerful antiwar statement. Do you think it's important that musicians continue to speak out against war and other topical issues the way we did in the sixties?
I don't know. I prefer to let my guitar and voice do the talking.
The recording industry is going through radical changes these days with the advent of downloading and alternative music delivery systems. Where do you stand with all this? Do you think the compact disc is doomed to extinction? How has all this affected you?
I think compact discs will be gone in another five years. There won't be any more record stores, except maybe for collector's stores. Everybody will download music off the internet. This has been great for me. "Mississippi Queen" has been a huge download song; it's included on the game
Guitar Hero 3
and there are "Mississippi Queen" ringtones available for your phone.
What ignited the rock n' roll spark in you and when? Was it seeing the Beatles on the Ed Sullivan Show?
I didn't see the Beatles on Ed Sullivan. When I was a kid, my uncle, Will Glickman, wrote for television, including the
Jackie Gleason Show
and the
Phil Silvers Show
. I wanted to see Jackie Gleason live, so my grandmother took me to the TV studio, but when we got there, we found out that the Dorsey Brothers were filling in for Jackie Gleason and he wasn't there. I actually started to cry I was so upset, but we stayed anyway, and there was this singer appearing that night with a guitar and a band. His name was Elvis Presley. Once I saw Elvis, I knew I had to have a guitar. The first guitar I ever had was a Stella tenor acoustic with four strings. Then I got a Martin acoustic and took two strings off because that's what I was used to. I had a Hagstrom electric that I used early on in the Vagrants, but it wasn't a very good guitar.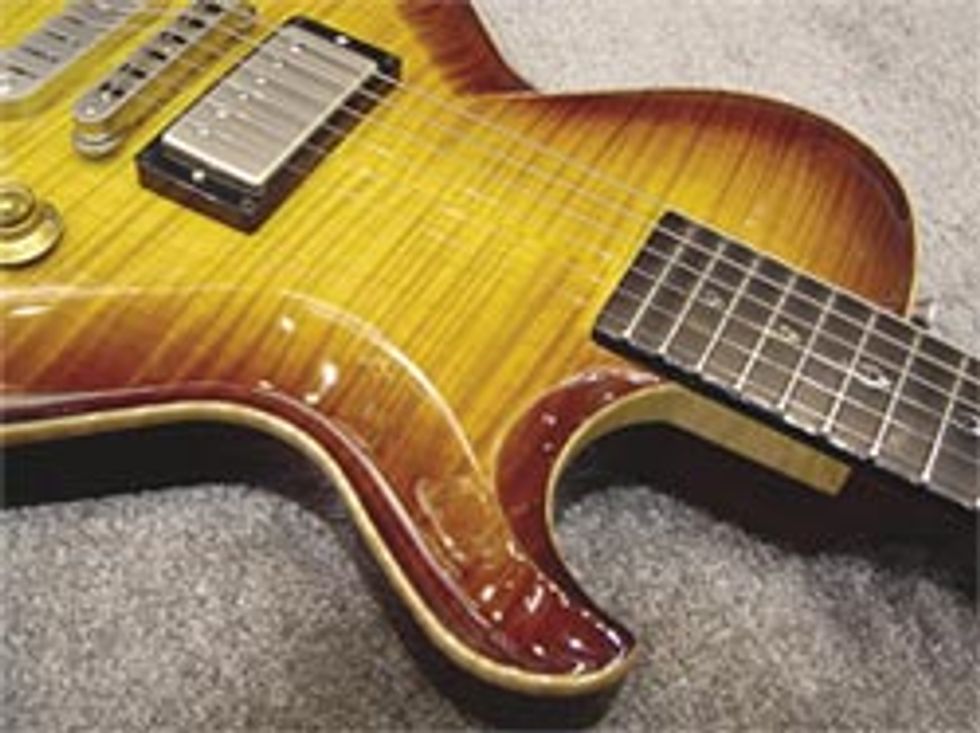 The Vagrants were one of the hottest bands in New York City and Long Island. I have this vivid memory of seeing you opening for the Who in '67, playing your big production number, "Exodus." The Vagrants were great.
Do you think so? I guess we were good. We had that thing happening with the Hammond organ that we took from the Rascals, who were friends of ours. The Vagrants couldn't get arrested outside New York. We were never able to capture our live sound in a recording studio. We cut "Respect," and Atlantic Records released it as an A-side at the very same time they released Aretha's version. We told Jerry Wexler [Atlantic Records executive and producer] to use the other side, "I Love, Love You (Yes I Do)," as the A-side, but they didn't listen to us and Aretha got the hit.
Now my brother Larry owns a very successful restaurant. Peter Sabatino, the lead singer, still has a band called the Vagrants, I think, and Jerry Storch, who played Hammond organ, was a Jew For Jesus the last I heard. I have no idea what happened to Roger Mansour, the drummer.
You had your greatest success with Mountain – playing Woodstock, having hits like "Mississippi Queen," "Nantucket Sleighride" and "Theme For an Imaginary Western." But Mountain only lasted just over three years. What broke the band up?
Drugs. And we had a lot of issues with Felix and his wife, Gail Collins. It was a shame. In the beginning, it was great, and it should have lasted longer, but it didn't. Corky is still with me and we have a good time.
What's on the horizon for Mountain?
Like I said, we're going out with Joe Satriani. I have a new management deal with the same people who manage Zakk Wylde, a pending amp deal and a good CD out there.
Any West words of wisdom for our readers?
Practice your guitars, get better and tune up. There are too many people playing out of tune today.
Are there any guitar heroes left?
Sure there are. You just have to dig deeper to find them.
Mountain Live At B.B. King's in New York City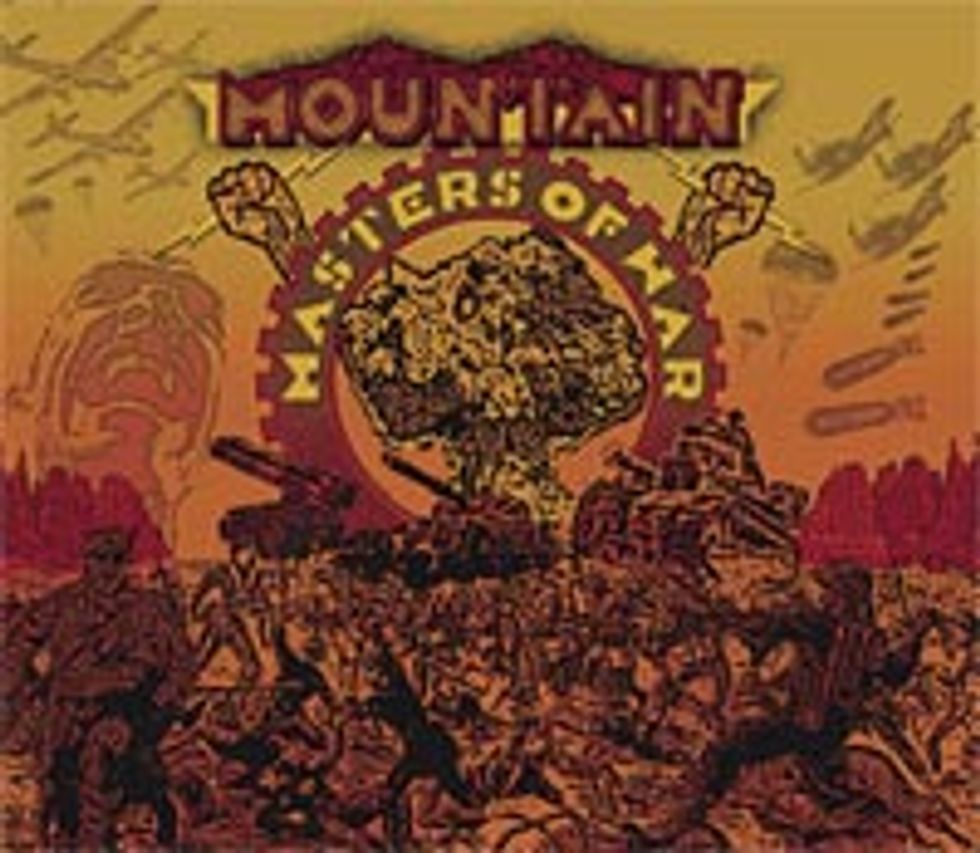 Mountain's recent sold out show at B.B. King's in New York City proved that Leslie West can still rock the house with his paint-peeling guitar work and impassioned vocals. With longtime drummer Corky Laing and bassist Richie Scarlett in tow, West and company offered material old and new. Kicking off with a raucous version of "Blood Of The Sun" from West's first solo album, they followed with "Serve Somebody" from- Masters of War, then "Theme For An Imaginary Western," featuring Leslie on lead vocal, offering up a dramatically different guitar solo from the original version.

"Long Red," "Blowin' In The Wind" and "People Get Ready" were all performed as solo acoustic numbers. In-between songs, West kidded with his band members and kibitzed with the audience. Corky Laing took the spotlight with a short and entertaining solo, coupled with "Like A Rolling Stone." The full band returned with the one-two punch of Mountain favorites "Never In My Life" and "Mississippi Queen," with "Nantucket Sleighride" as an encore. Leslie West remains a force to be reckoned with; a guitarist and vocalist with a tone that is uniquely his own.
Leslie's Gearbox
Here's what West is plugging in, when it's time to rock.


Guitars
Dean Leslie West Signature
Dean Soltero
Dean V (set up for slide)

Amps/Cabs
Two Marshall JCM900s with
Greenback Celestion speakers

Effects
Planet Waves tuner
Morley A/B noise suppressor
modified Zoom 9000
Boss Blues Driver
Fulltone Obsessive
Compulsive Distortion
Ibanez TS-9 Tube Screamer
Boss Super Chorus
Line 6 Delay

Picks
D'Aquisto Snarling Dogs strings,
gauge .009-.046
D'Aquisto thin picks
Dunlop Joe Perry Barnyard
model slide

---
Leslie West
mountaintheband.com