Push the boundaries of traditional blues by injecting some Lydian flavor into your playing.
There's no denying the deep roots of the blues, and, of course, the resounding effect blues has had on just about every musical genre that's come since. From bebop to rock 'n' roll, country to heavy metal, the blues always has been—and always will be—a huge part of who we are. So whether or not you're a blues musician, injecting a little blues into your phrases can be good for the soul.
"If you can't play the blues ... you might as well hang it up." —jazz legend Dexter Gordon
That said, if you're an avid blues player, sometimes there's nothing better than pushing the boundaries of the genre—either to add some new ideas into your blues or just to appreciate the complexity of the genre a bit more.
In this installment of Beyond Blues, I'm going to introduce you to the Lydian dominant tonality and help you quickly bring this flavor to your playing. The Lydian dominant scale (aka Lydian b7) is actually the fourth mode of the melodic minor scale, but to avoid a deep lesson on modal relationships and melodic minor harmony, we're going to make this really simple and instead adjust something you likely already know.
In Fig. 1, I've written out both the C Mixolydian (1–2–3–4–5–6–b7) scale and the C Lydian dominant (1–2–3–#4–5–6–b7) scale in the fourth position of the CAGED system, also known as the "A" shape. As you can see, the only difference between the two scales is the raised 4th degree.
The real important point here is for you to engrain the sound of each of these scales over a dominant 7 chord. For your reference, I have recorded two audio examples over the I and IV chords of a blues, first opting for a Mixolydian scale, then the Lydian dominant. Listen closely to each and try to describe how the sound of each solo makes you feel.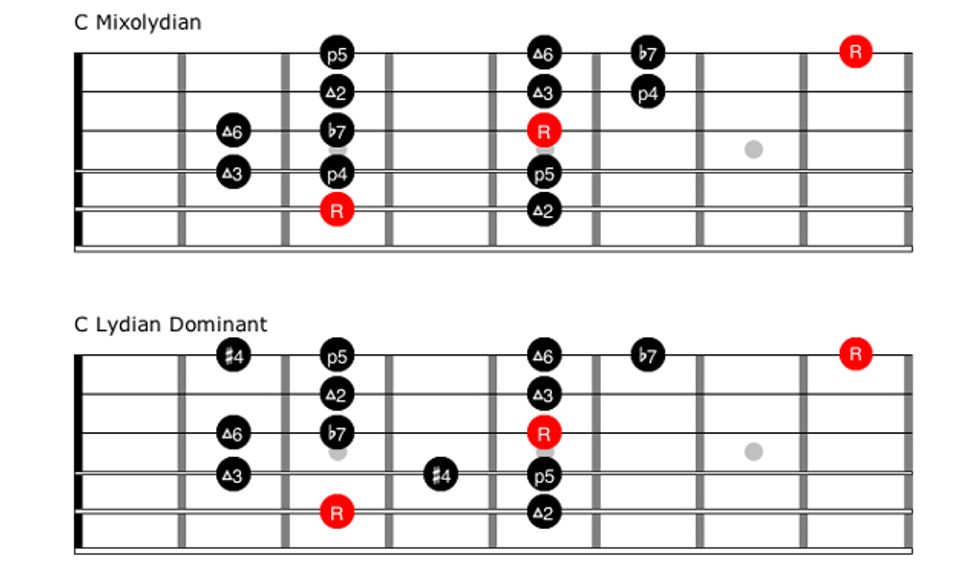 To my ears, the Lydian dominant scale has a quirky, yet mysterious sound, and resting on that #4 can really create a sense of excitement and exploration. It's the sort of sound you'd expect to hear from players like Larry Carlton, John Scofield, and Scott Henderson more than, say, B.B. King or Jeff Beck.
You can think of it as simply a color from a different palette. To help visualize this scale all over the neck, I have included diagrams for all the CAGED positions as well.
In Fig. 2, I've written out some chord voicings for you to play around with. When I'm improvising, everything is harmony. While technically the Lydian dominant scale creates a 13#11 sound, if you wait for that chord to use this scale, you'll be waiting a while. And when it does come along, the scale won't sound "outside"—it will just sound "inside" on an admittedly unusual chord.
The idea here is for you to play these chords and familiarize yourself with their sound, since this is the sound you'll create when playing the Lydian dominant scale over a regular dominant 7 chord. While the C9#11 doesn't actually contain the 3rd, this perfectly highlights the sound of the scale to my ear.
Our first lick (Fig. 3) works well over an extended dominant 7 chord vamp, and while the first measure contains both the 4 and #4, we anticipate the second measure by resting on the #4 and playing around with a little fragment I'm fond of in this position. The line then moves up a dominant 7 arpeggio and lands in real blues territory with a classic little minor-pentatonic cliché. For the audio I've played this starting in the second measure of the blues form.
For our second lick (Fig. 4), we have a similar approach to the previous example. We begin with a typical country influenced Mixolydian idea in measure one, and then highlight the #4 leading into the second measure. We follow that with a series of descending triads taken from C Lydian dominant and move them down the neck before resolving. As with Fig. 1, for the audio I placed this over the I chord, starting in the second measure.
Our final lick (Fig. 5) will take you nicely from the I to the IV before resolving on the I. This is a very common approach from players like Robben Ford or Larry Carlton, treating the I chord as a dominant, then the IV as a non-functioning V7 chord and using the Lydian dominant. So to tackle this you'll need to transpose our Lydian dominant patterns to F. This highlights the use of the CAGED system where each of our scale patterns fits around a parental chord form.
For your own practice benefit, I've included an eight-minute backing track, which just loops the first eight measures of a 12-bar blues progression. This should be the perfect platform for experimenting with these new sounds without having to worry about all the chord changes you might expect in bars 9-12 of a blues.
Hopefully this lesson has helped expand your tonal palette and has left you hungry to experiment. Remember, music is your journey, but you have to enjoy the ride as much as reaching the destination.
---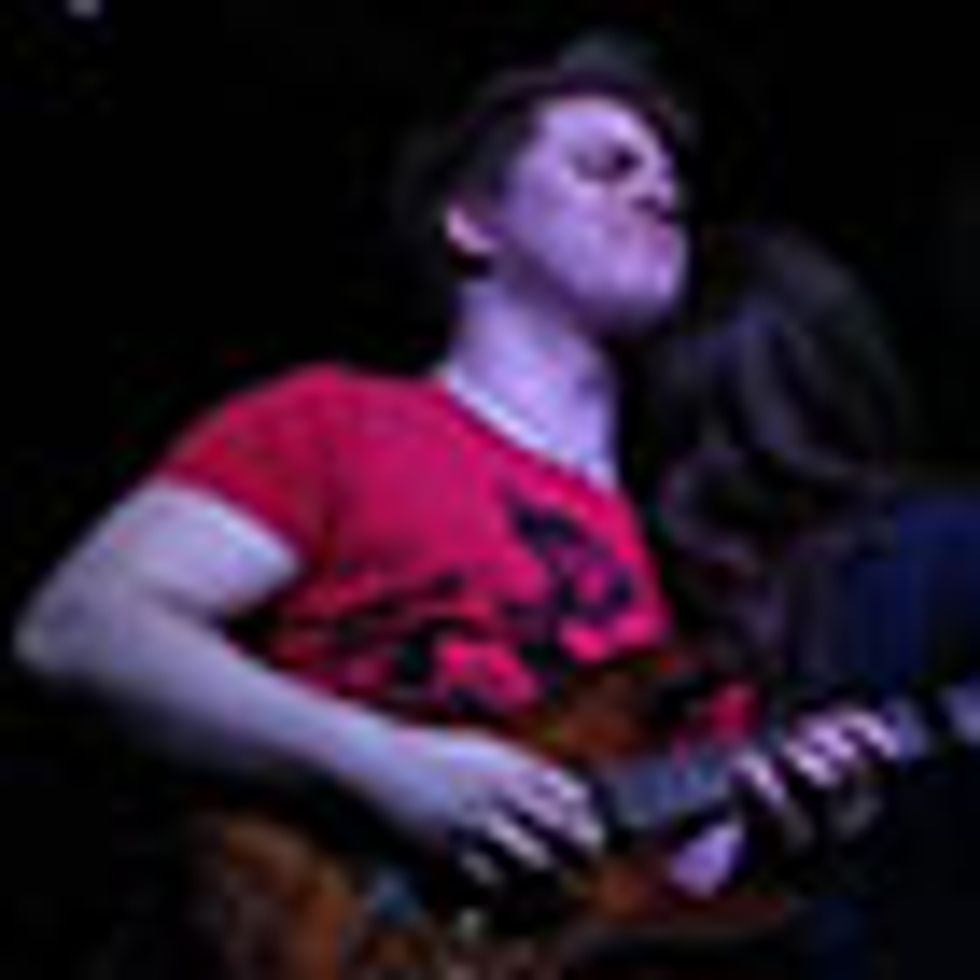 Levi Clay
is a London-based guitar player, teacher, and transcriber. His unique approach to learning keeps him in constant demand from students the world over, and his expertise as a transcriber has introduced his work to a whole new audience. For more information, check out
www.leviclay.com
.
Looking for more great gear for the guitar player in your life (yourself included!)? Check out this year's Holiday Gear Finds!
This full-amp-stack-in-a-box pedal brings a new flavor to the Guitar Legend Tone Series of pedals, Missing Link Audio's flagship product line.
Adding to the company's line of premium-quality effects pedals, Missing Link Audio has unleashed the new AC/Overdrive pedal. This full-amp-stack-in-a-box pedal – the only Angus & Malcom all-in-one stompbox on the market – brings a new flavor to the Guitar Legend Tone Series of pedals, Missing Link Audio's flagship product line.
The AC/OD layout has three knobs to control Volume, Gain and Tone. That user-friendly format is perfect for quickly getting your ideal tone, and it also offers a ton of versatility. MLA's new AC/OD absolutely nails the Angus tone from the days of "High Voltage" to "Back in Black". You can also easily dial inMalcom with the turn of a knob. The pedal covers a broad range of sonic terrain, from boost to hot overdrive to complete tube-like saturation. The pedal is designed to leave on all the time and is very touch responsive. You can get everything from fat rhythm tones to a perfect lead tone just by using your guitar's volume knob and your right-hand attack.
Features 
Three knobs to control Volume, Gain and Tone
Die-cast aluminum cases for gig-worthy durability
Limited lifetime warranty
True bypass on/off switch
9-volt DC input
Made in the USA
MLA Pedals AC/OD - Music & Demo by A. Barrero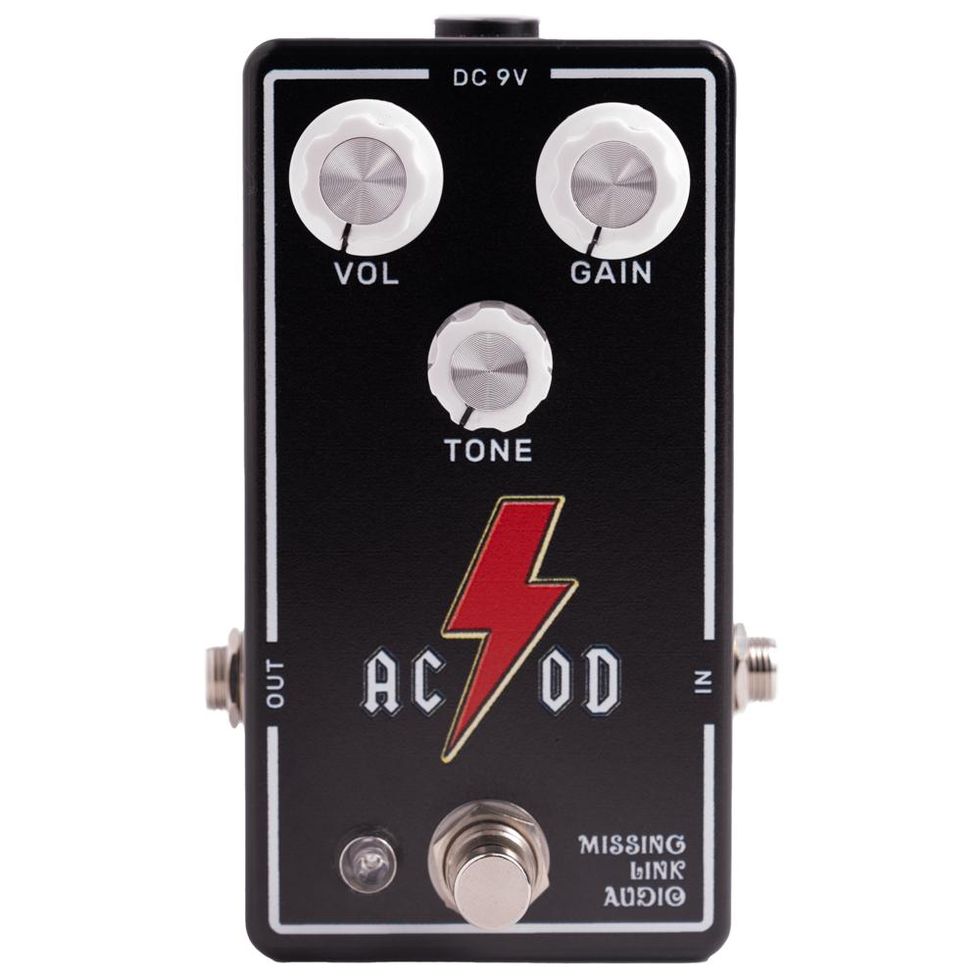 www.mlapedals.com.
Sporting custom artwork etched onto the covers, the Railhammer Billy Corgan Z-One Humcutters are designed to offer a fat midrange and a smooth top end.
Billy Corgan was looking for something for heavier Smashing Pumpkins songs, so Joe Naylor designed the Railhammer Billy Corgan Z-One pickup. Sporting custom artwork etched onto the covers, the Railhammer Billy Corgan Z-One Humcutters have a fat midrange and a smooth top end. This pickup combines the drive and sustain of a humbucker with the percussive attack and string clarity of a P90. Get beefy P90 tone plus amp-pummeling output with the Railhammer Billy Corgan Z-One.
Patented Railhammer Pickups take passive guitar pickups to a new level with rails under the wound strings lead to tighter lows, and poles under the plain strings offer fatter heights. With increased clarity, the passive pickup's tone is never sterile.
Railhammer Billy Corgan Signature Z-One Pickup Demo
Designed for utmost comfort and performance, the Vertigo Ultra Bass is Mono's answer to those who seek the ultimate gigging experience.
Complete with a range of game-changing design features, such as the patent-pending attachable FREERIDE Wheel System, premium water-resistant and reflective materials, shockproof shell structure and improved ergonomic features, the Vertigo Ultra Bass takes gear protection to the next level.
The Vertigo Ultra Bass features:
Patent-pending FREERIDE Wheel System that allows for wheels to be attached on the case in no time, giving you the option to travel with it seamlessly
Upgraded materials, including a water-resistant 1680D Ballistic Nylon outer shell, plush inner lining and new reflective trim for maximum backstage and night visibility
Enhanced protection with a shockproof shell structure and heavy-duty water-resistant YKK zippers for protection from the elements
Improved ergonomics and functionality including added back support and load-lifting detachable shoulder straps with side release buckles
Flexible storage options with added space for touring essentials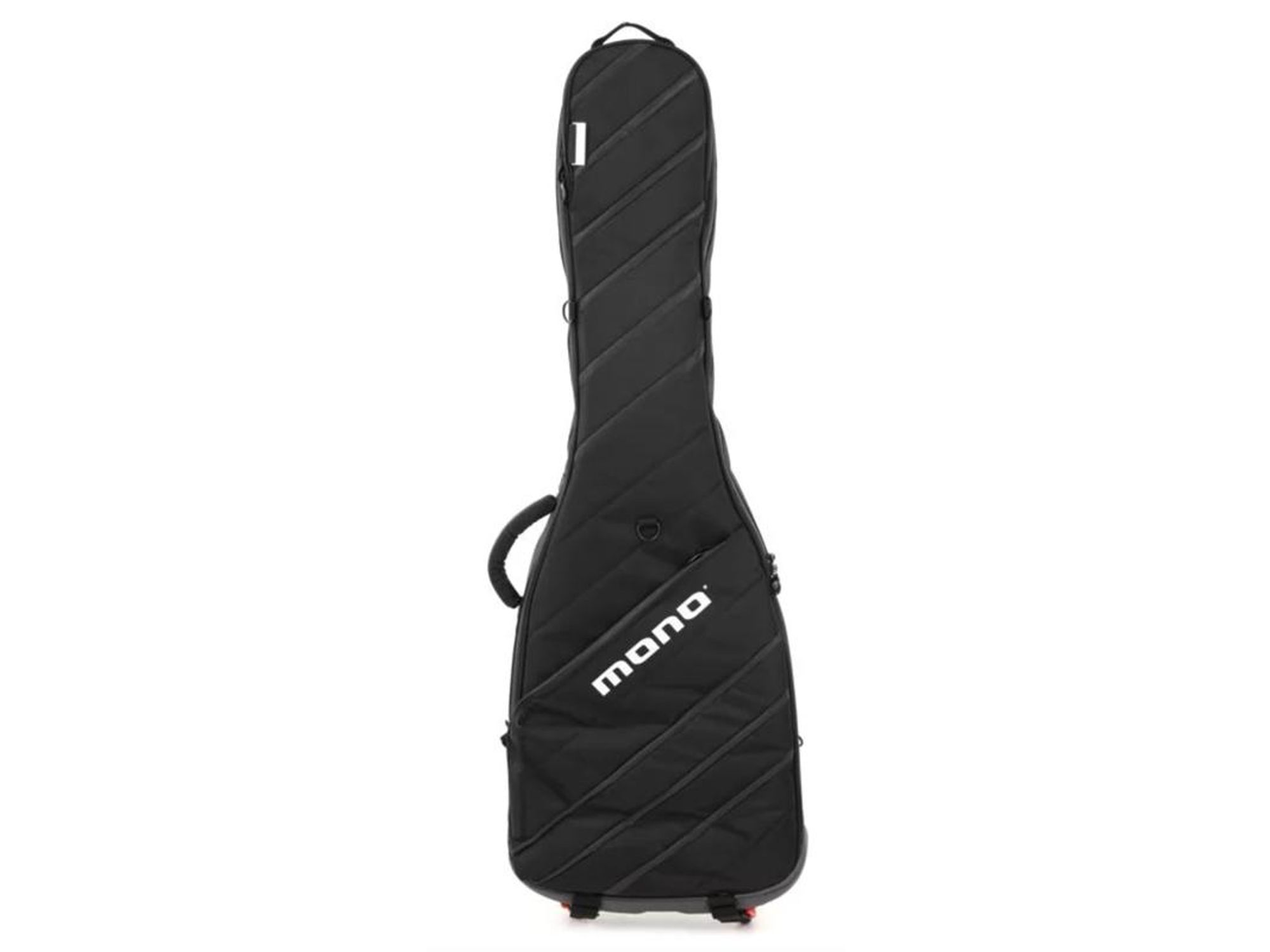 For more information, please visit monocreators.com.
Mono