Brand New TAD 6L6GCM-STR REDBASE Premium Selected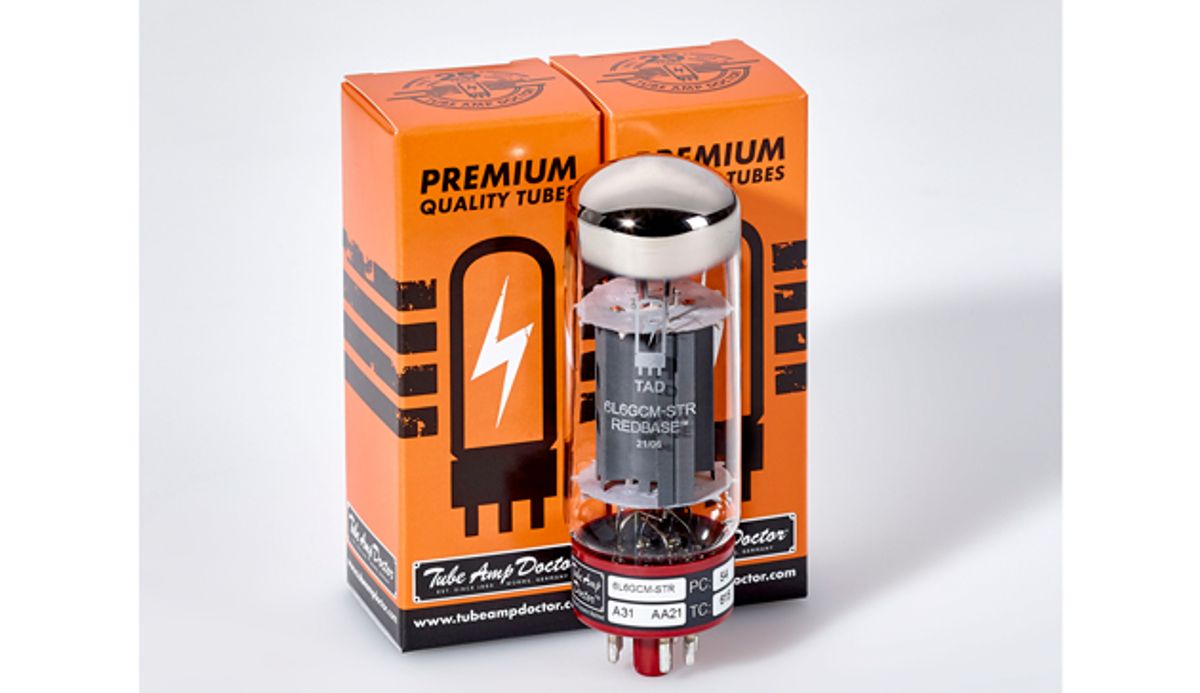 Worms, Germany (March 10, 2021) -- With the entirely new TAD 6L6GCM-STR REDBASE TM , Tube Amp Doctor introduces the first tube of an all-new high quality premium tube series called REDBASE.
The TAD 6L6GCM-STR REDBASE™ is the recommendation for lively clean sounds as well as powerful broadband multi-channel amps. This makes the TAD 6L6GCM-STR REDBASE™ an effective upgrade for virtually any amp that uses 6L6GC or 5881 tubes.
More benefits:
powerful but always well-defined bass range
clear and unobtrusive, yet transparent highs
added headroom
superb responsiveness
outstanding dynamics
individually tested and approved
selected and premium matched
REDBASE TM
Absolutely New Development - Exclusive All-New Tube Series
The TAD REDBASE TM series is built on an optimized production line - exclusively for TAD and only for this series. It is therefore a completely new development, combining the latest manufacturing techniques with traditional design and impeccable quality.
Tested - Matched - Premium Selected
In preparation for the unparalleled TAD-premium matching, the TAD REDBASE TM series tubes receive a special, additional burn-in and formatting process in Germany, optimizing the quality of the cathode emission and achieving an exceptionally detailed sound structure.
For more information:
Tube Amp Doctor