Crazy Tube Circuits Unveils the TI:ME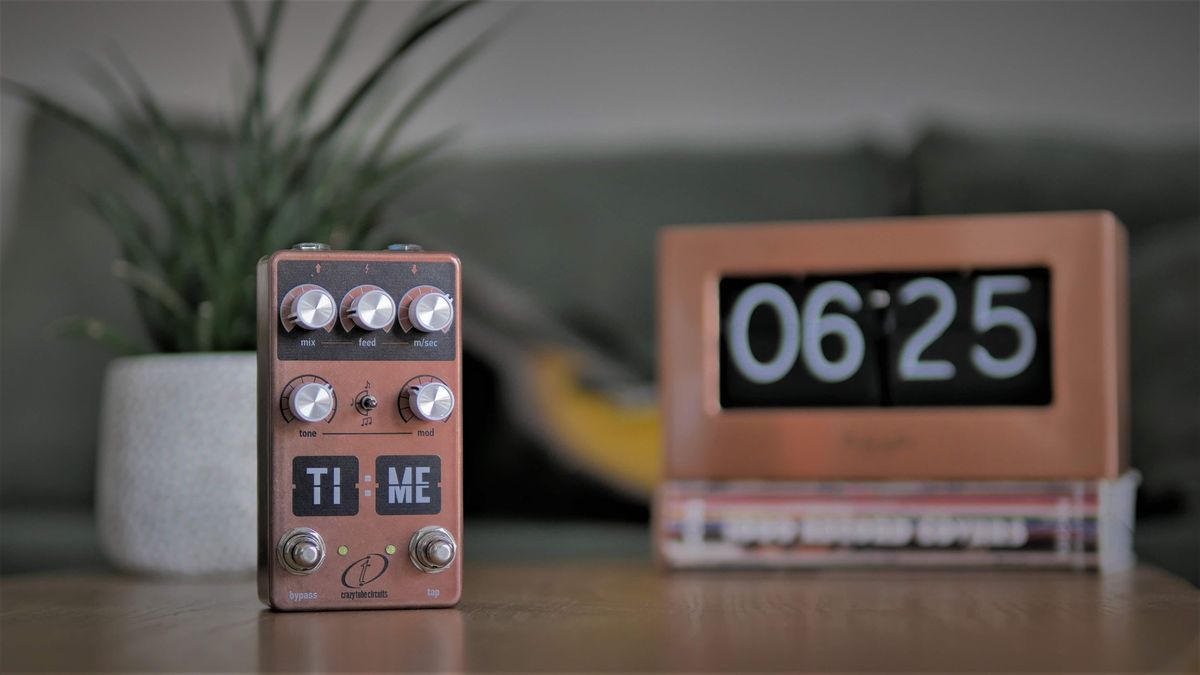 It features an all analog signal path with a high-quality opamp.
We are excited to announce our new compact delay/echo pedal inspired by the first digital delay rack units introduced at the beginning of the "digital audio revolution" in the mid-late 70's. These units had lower bit resolution and bandwidth compared to today's digital delay standards.
---
TI:ME is not your typical sterile and ultra clean digital delay. With separate analog and digital paths to get best of both worlds, this retro inspired echo effect will warm up your tone. An all analog signal path featuring a high quality opamp is used for the best reproduction of your dry signal. Two digital recording devices, along with carefully tuned filtering, placed in parallel with the dry path give you the most ambient delay unit you have ever heard. Think of a Model 113™ rack unit; the repeats are really musical, reminiscent of worn tape echoes.
The tap tempo function adds extra versatility and ease of operation while the tone knob will make the delay repeats stand out when needed or discreet for that little extra touch of space and ambience. Smart single knob modulation control adjusts rate and depth at the same time, from a little warble to smooth vibrato.
Each TI:ME unit is hand lacquered in copper color and one of a kind!
Street price : 189 euro / 209 USD
For more information:
Crazy Tube Circuits