I've had a number of opportunities to sample overdrive pedals from all around the world, and here are four that have made quite an impression on me. Though not as
I've had a number of opportunities to sample overdrive pedals from all around the world, and here are four that have made quite an impression on me. Though not as well known as many of the standard overdrive pedals, they are all destined for greatness.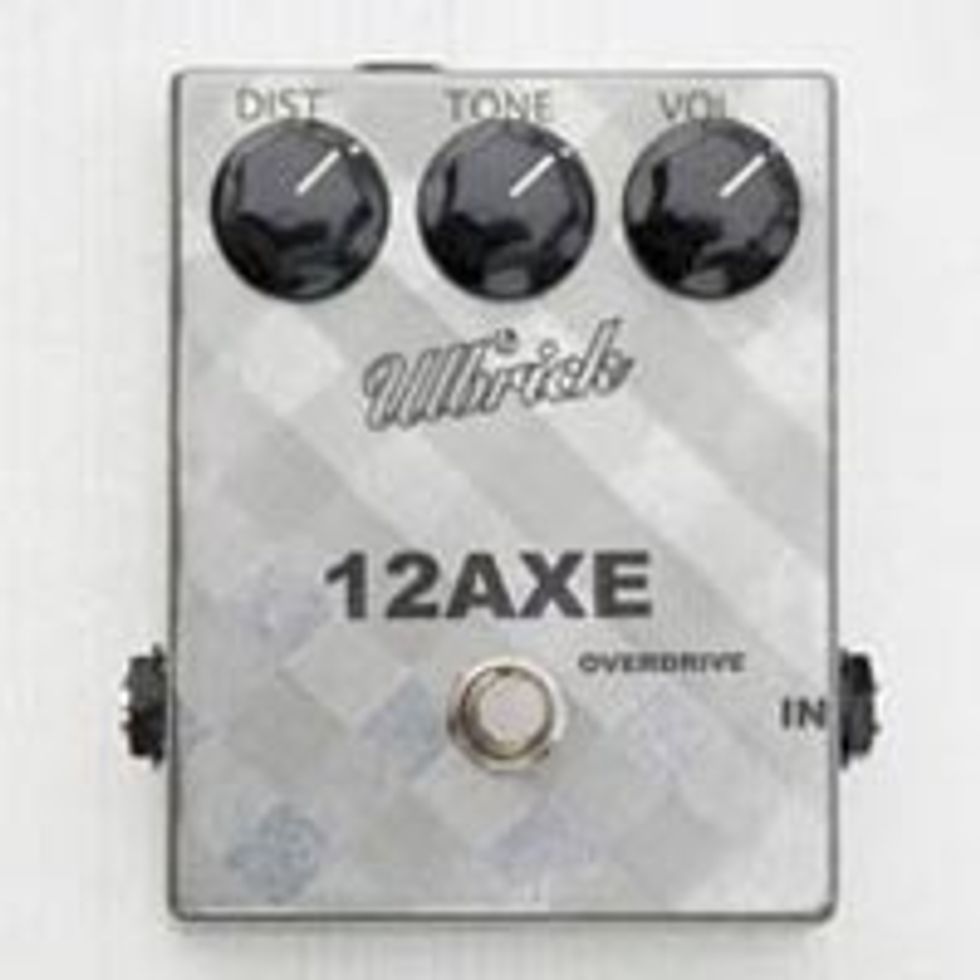 Ulbrick 12AXE
From the Land Down Under comes the Ulbrick 12AXE, a true plug-andplay pedal. There are only three controls—volume, tone and overdrive—so using the pedal is quite selfexplanatory. The pedal has a bright blue LED to let you know when the pedal is in use or in bypass mode, and a solid steel casing that can hold up to extensive travel and abuse. A wide variety of tones can be found just by adjusting the tone and overdrive knobs, and the unit runs on a 9V battery or with a standard 9V DC power supply. If you like the idea of having something as good as an original TS-808 Tube Screamer at a third of the price, this pedal will do it for you.

The 12AXE is as close as you can get to adding another valve stage to your amp; it reacts much like a valve. Wind up the overdrive and it becomes a true distortion pedal, giving you really tasty and controlled grit. Back it off and you can have a very handy "slightly dirty" pedal for blues licks or crunchy chords. Be warned however, this is no "metal" pedal—it has way too much tone for that. If you are looking for a really smooth distortion/overdrive pedal to compliment your tube amp, the 12AXE might just be for you. I highly recommend it.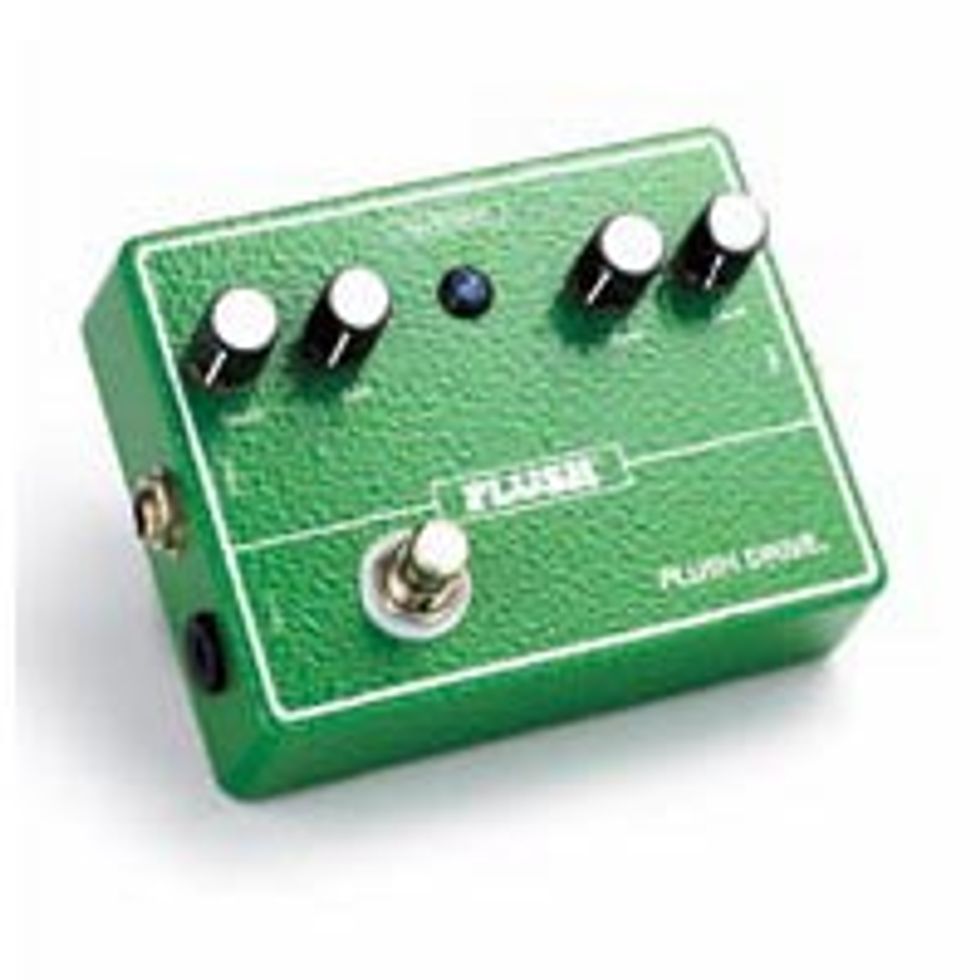 Fuchs Plush Drive
Many of you are familiar with Fuchs Amplifiers, but here in the U.S., Andy Fuchs has really outdone himself with the Plush Drive. If you don't own a boutique amp, this pedal will make you sound like you do. Andy designed the Plush Drive at a very reasonable price for those who want the true tone, response, and feel of boutique tube amps. It comes with four separate control knobs that cover all the important aspects of your tone. Right away I noticed that the gain and touch controls allow you to set distortion and pick response based on your own individual playing style. Once you set those, the tone level controls help you to set both your overall lead tone and solo level. Andy worked hard to develop a unique bi-fet integrated circuit and matched discrete FETs so players can emulate the smooth overload and distortion of a tube circuit with the utmost quality of sound. It's impressive enough played through a clean amp, but add a great overdriven tone and this pedal will blow your mind.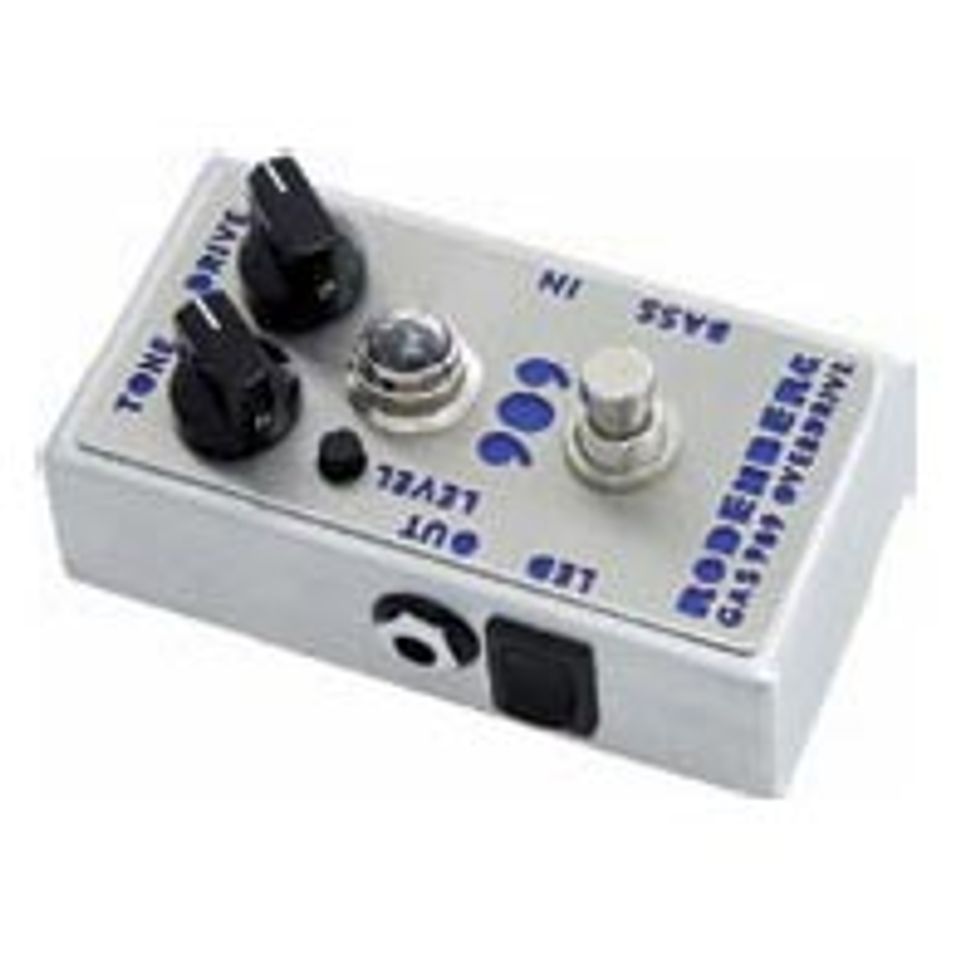 Rodenberg GAS-909
From Germany comes the GAS-909. Made by Rodenberg Amplification with Germanengineered components, this pedal is designed to blend seamlessly with your amp. It's actually a step up from Rodenberg's GAS-808, except with three times the gain. This increase in gain gives the pedal a totally even frequency response throughout the gain structure, while maintaining the crisp and accurate lead sounds that the original 808 offered. The pedal is extremely even when boosting the amplifier's sound, so the guitar's tone shines through.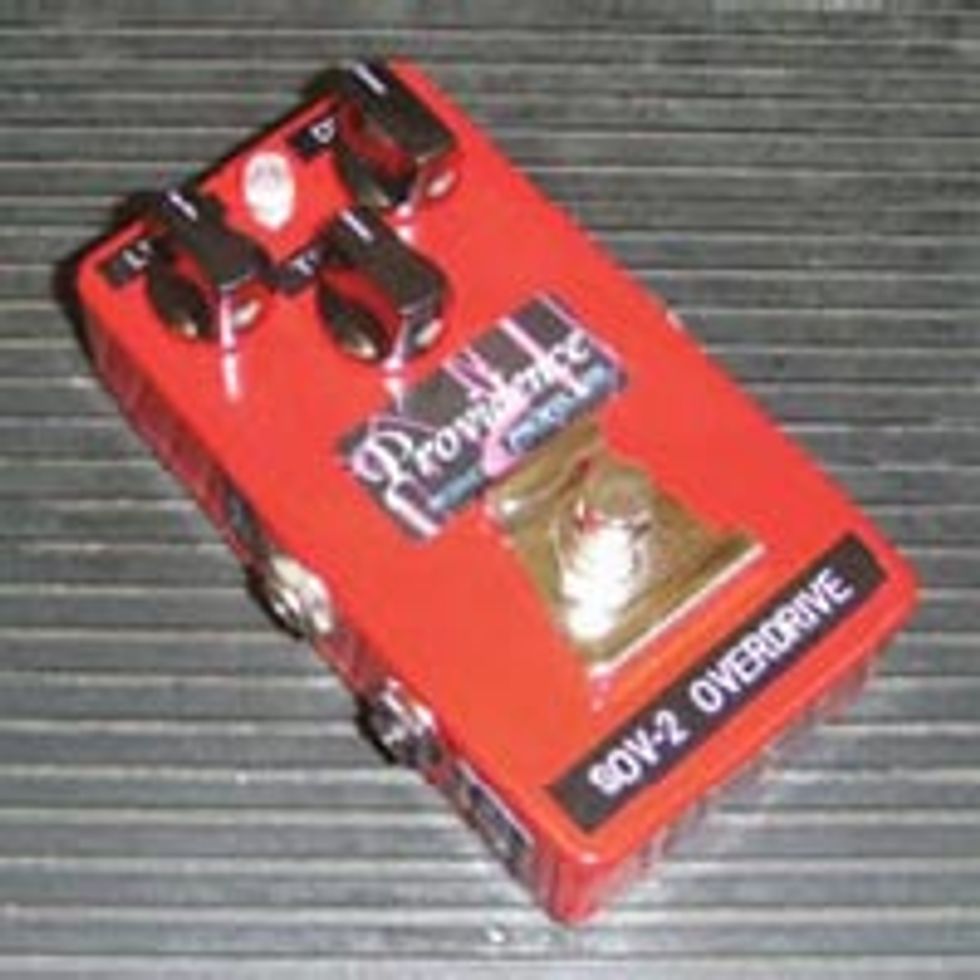 Pacifix Ltd. Stampede SOV-2
Of course, the list wouldn't be complete without a Japanese offering. Made in Japan by Yuki Hayashi, the Stampede SOV- 2 OD pedal is designed to deliver natural overdrive without changing the tone of the guitar. Believe me, Japanese design is not one to be underestimated. Yuki has studied overdrive in depth, and I had the chance to visit with him personally about this pedal. His major focus was to produce a clean, crisp, quality overdrive pedal with unique characteristics that enhance tone without compromise. One particular unique feature of this pedal is the bipolar power supply that powers the internal circuitry with ±15 volts, providing more than three times the dynamic range of conventional 9-volt powered overdrives.

The clarity and smoothness of this pedal is outstanding. It has standard true bypass circuits where the instrument signal passes through two switch contacts when bypassed. In addition to indicating the pedal's on or off status, a very hip LED provides visual battery power monitoring. Because the incoming power is so closely related to the performance of the internal circuitry, when the battery voltage drops below 5 volts the LED will become dimmer and begin to fade out. The effect will still operate at this voltage, but it lets you know it's time for a change.

So there you have it—overdriving around the world. Of course, you can find your own global gear online, so visit these (and other) manufacturers' websites and spend some time reading up on some lesserknown products. You may have your own four on the floor in no time. Plus, you can drive these without a license!



---
Rick Wheeler
Rick Wheeler currently works as Larry Carlton's guitar tech and front of house engineer. He is also an accomplished jazz guitarist, vocalist, and educator. You can contact Rick at
rickwheeler@hughes.net